The lead profile on the Android app is the main hub for the contact. This provides all contact details, communication, and calendar.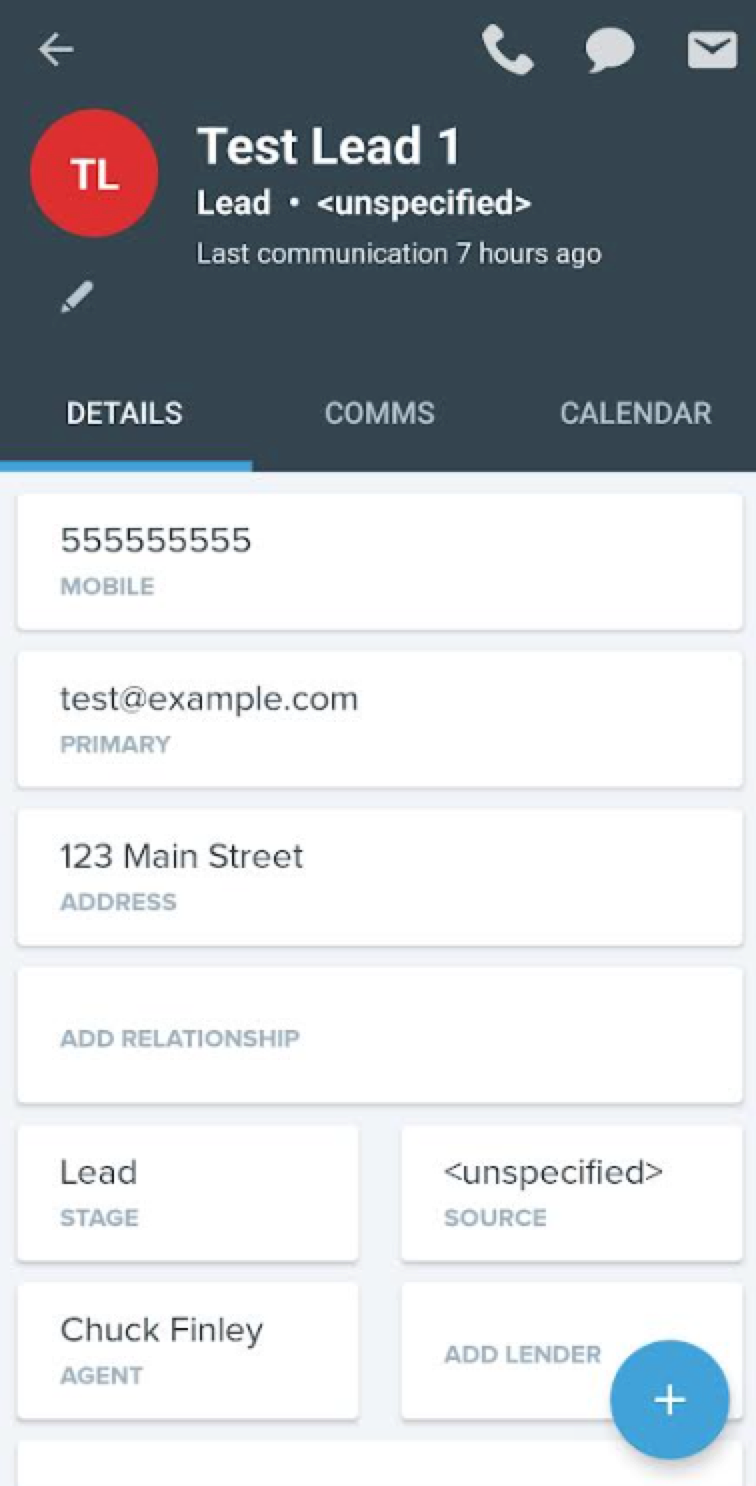 Details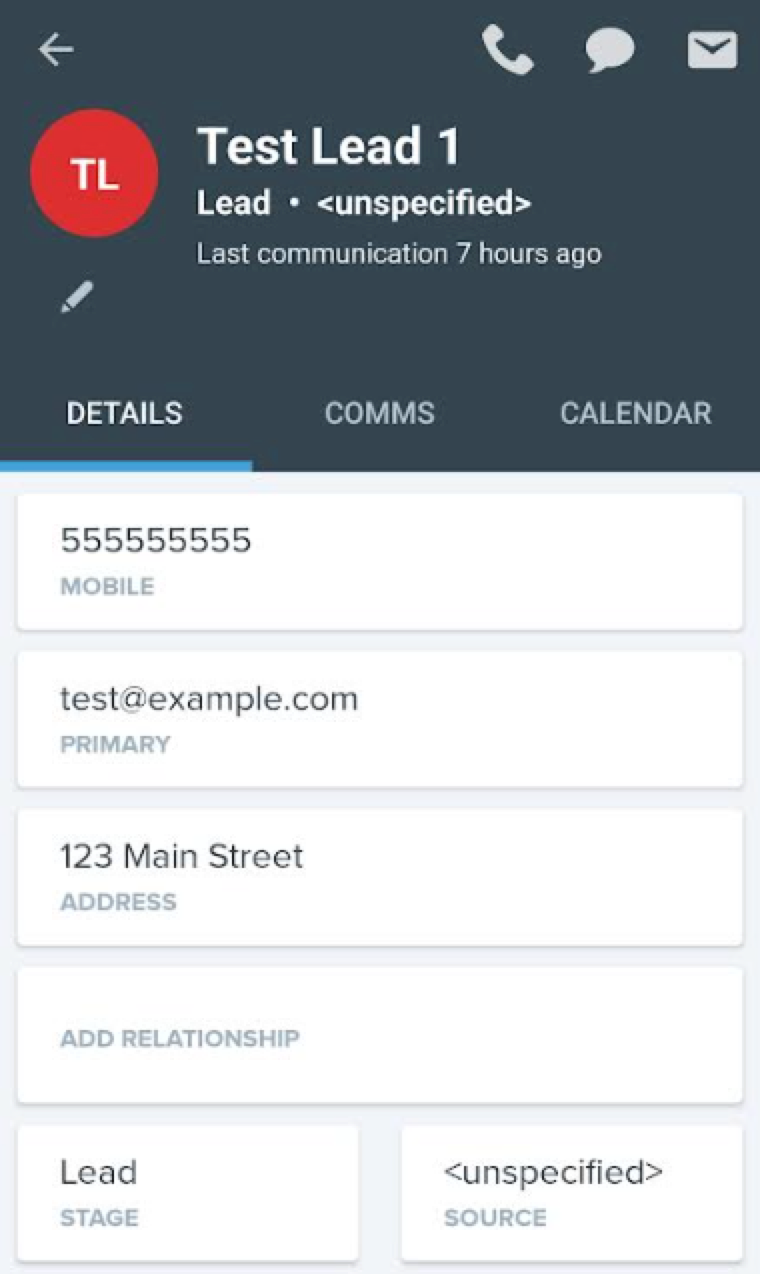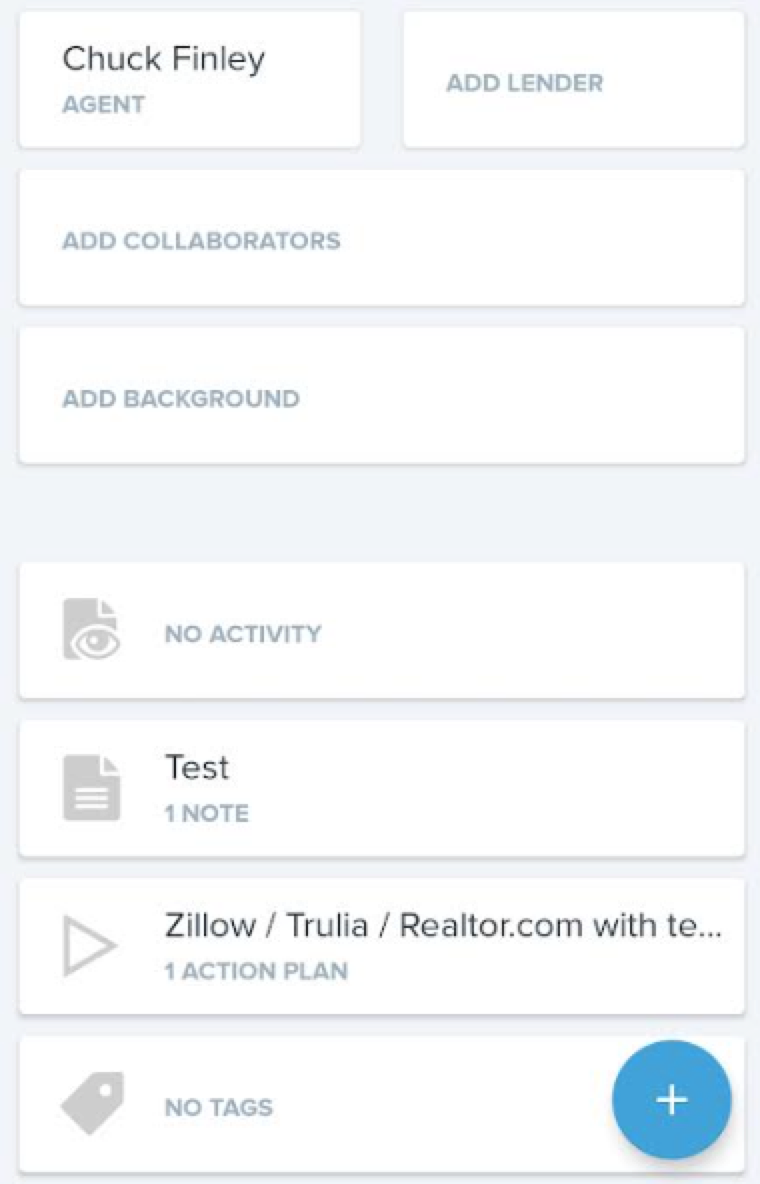 View and edit lead information on the Details tab. To edit information, tap on the field. The Details tab includes information about the following:
Phone Number
Email
Address
Relationships
Stage
Source
Assigned Agent
Assigned Lender
Collaborators
Background
Activity
Notes
Action Plans
Comms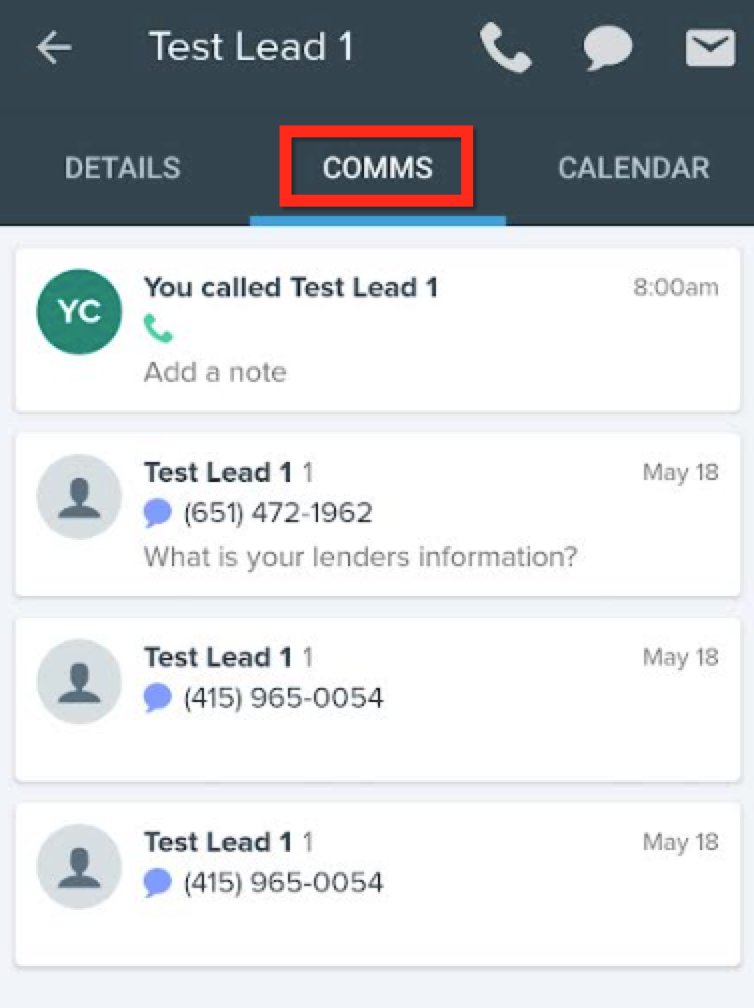 Communication (calls, emails, and texts) with the lead can be viewed and replied to on the Comms tab.
Calendar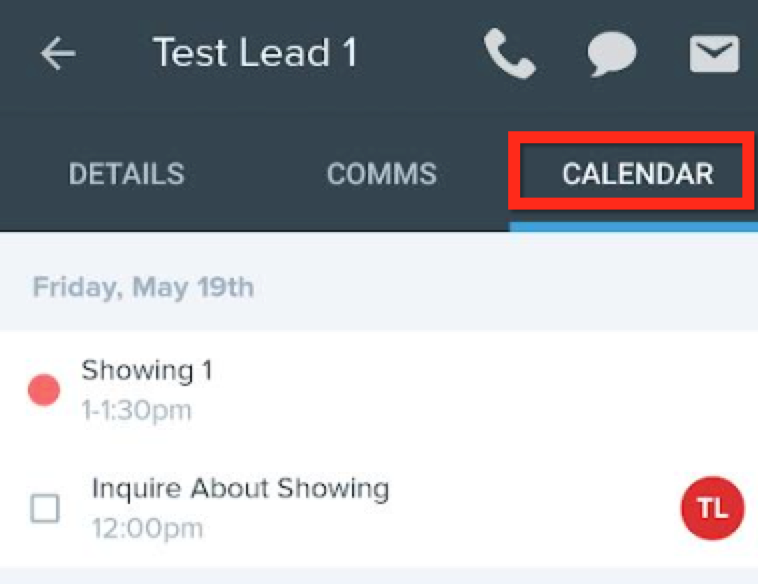 Tasks and appointments for the lead can be viewed and created on the Calendar tab.
+ Function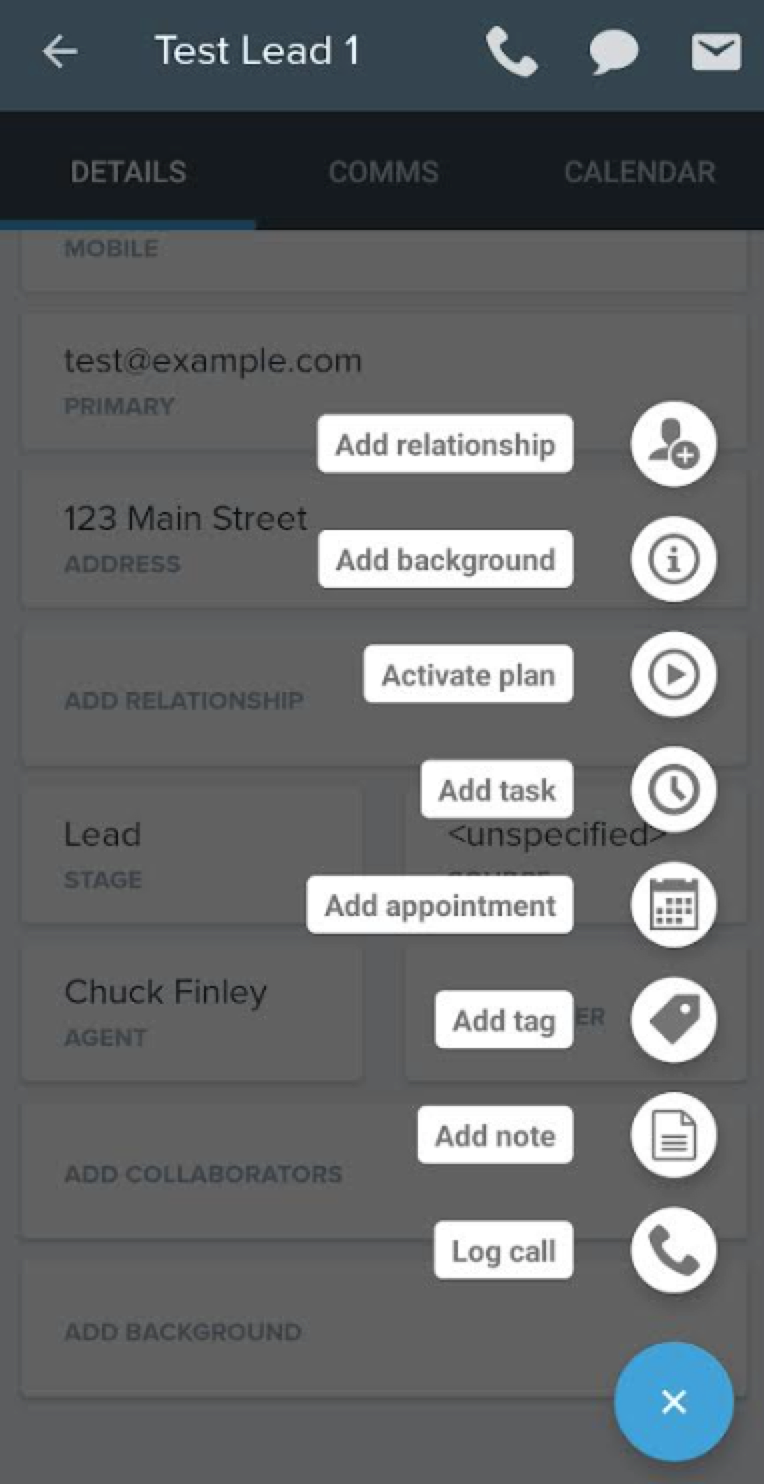 Quickly take action by clicking on the + function in the lower right-hand corner.