The Follow Up Boss Android app is a crucial part of realtors' daily workflow. Make sure your app has peak performance by confirming it's up to date, and enabling calling, caller ID, and always text in app.
How to Find Your Settings
1. Open the Follow Up Boss App
2. Click your Initials/Image in the upper left-hand corner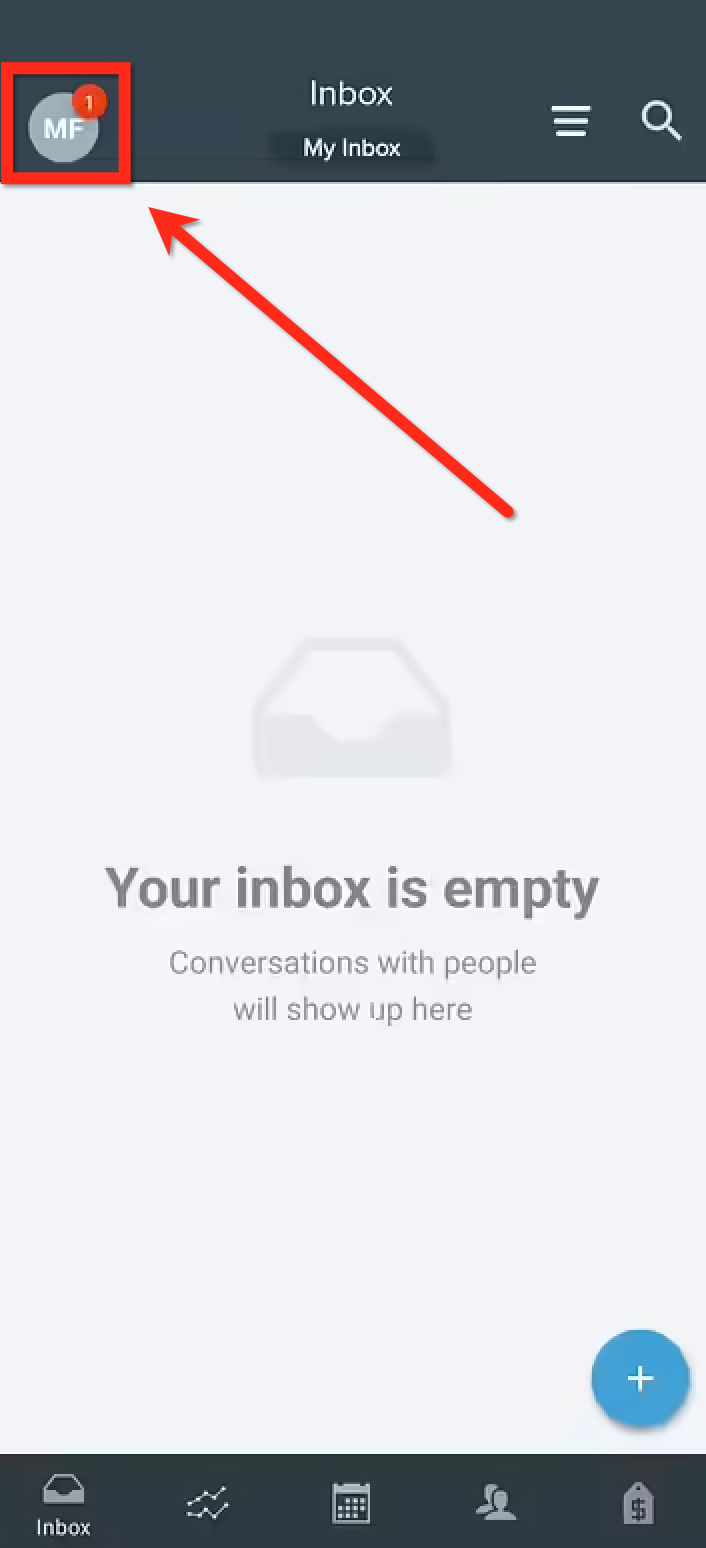 3. You will automatically be directed to the Settings page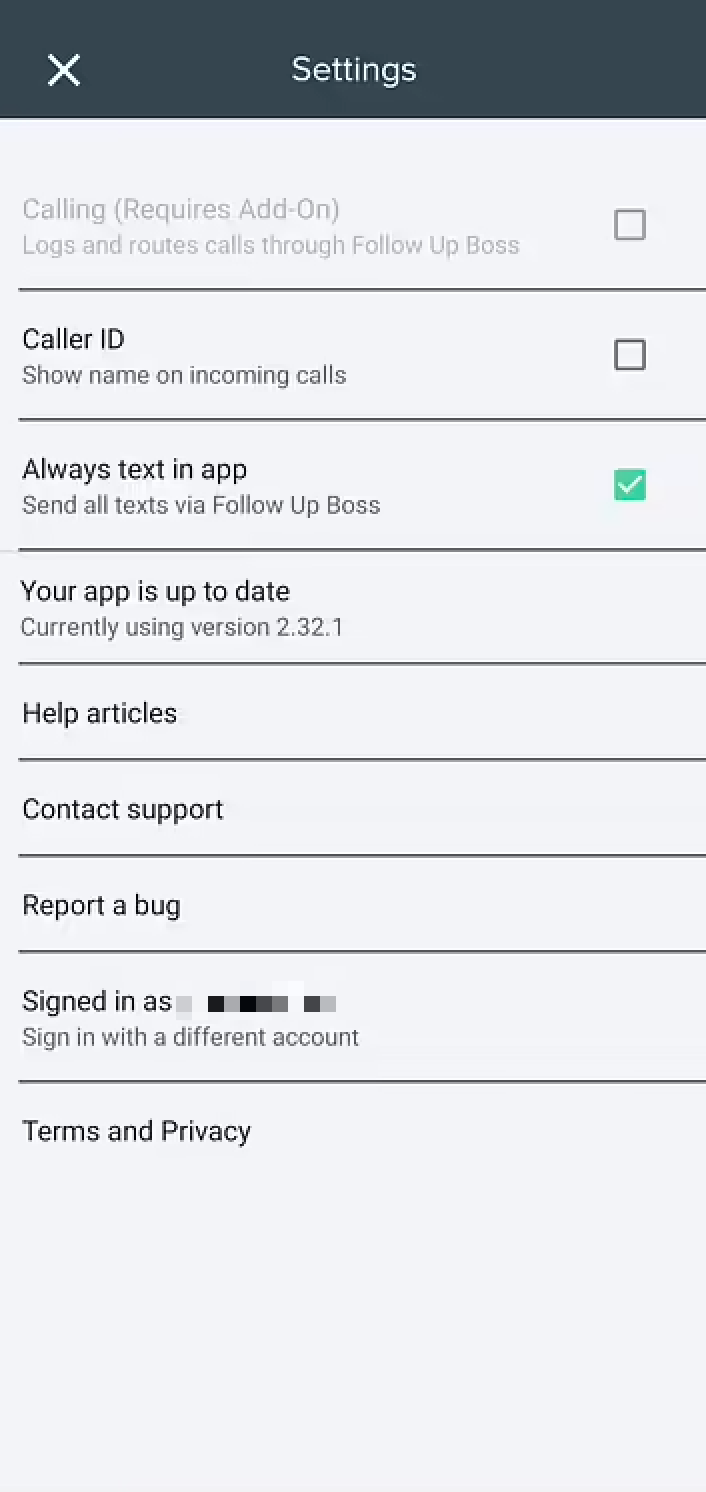 App Settings
Calling

Toggle on calling to make and track calls in the app. This setting is available for users with the Follow Up Boss Dialer enabled.
Caller ID

To turn on caller ID, go to your Android Settings > in the Search Settings, type in Caller ID > Select Default Caller ID & Spam App > Select FollowUpBoss. For more information, check out Android: Caller ID.
Always Text in App

Always text in app means that text messages sent via the app will come from your Follow Up Boss number (company number or outbound number with the dialer). If this setting is toggled off, text messages will be sent via your cell number and not tracked within Follow Up Boss.
App Version
The section will show if your app is up to date and the version you are using. If you need to update your app, a quick link will appear in this area.
Help Articles

This is a direct link to the Follow Up Boss help center.
Contact Support

Directly email the Follow Up Boss Support team by clicking on Contact Support. By default, you will be prompted to select your default email app. Our team is here to help 7 days a week!
Report a Bug

Report a bug when the app is not functioning as expected. This provides the team an opportunity to resolve the issue, just describe the issue and send!
Signed in As & Logout

View the account you are signed in with and log out of Follow Up Boss. Don't worry, all of your data will remain secure.
Terms and Privacy

This includes terms and conditions for use, reproduction, and distribution.
FAQs
How do I enable push notifications?
To turn on push notifications, go to your Android Settings > in the Search Settings, type in Follow Up Boss > Select Follow Up Boss > Notifications, and Toggle ON the following settings.