The Android Calling features make it simple for your team to track and log calls from anywhere! Experience optimal call quality and a seamless workflow.
How to Set Up Mobile Calling
1. Mobile Profile Settings
Review your calling settings on the My Settings page. Specifically, make sure your mobile number is listed in the Phone section and the desired Number/Method is chosen for outgoing calls.
2. Android App
Check to make sure Calling is enabled with a green checkmark by clicking your Image/Initials in the upper right-hand corner > Settings.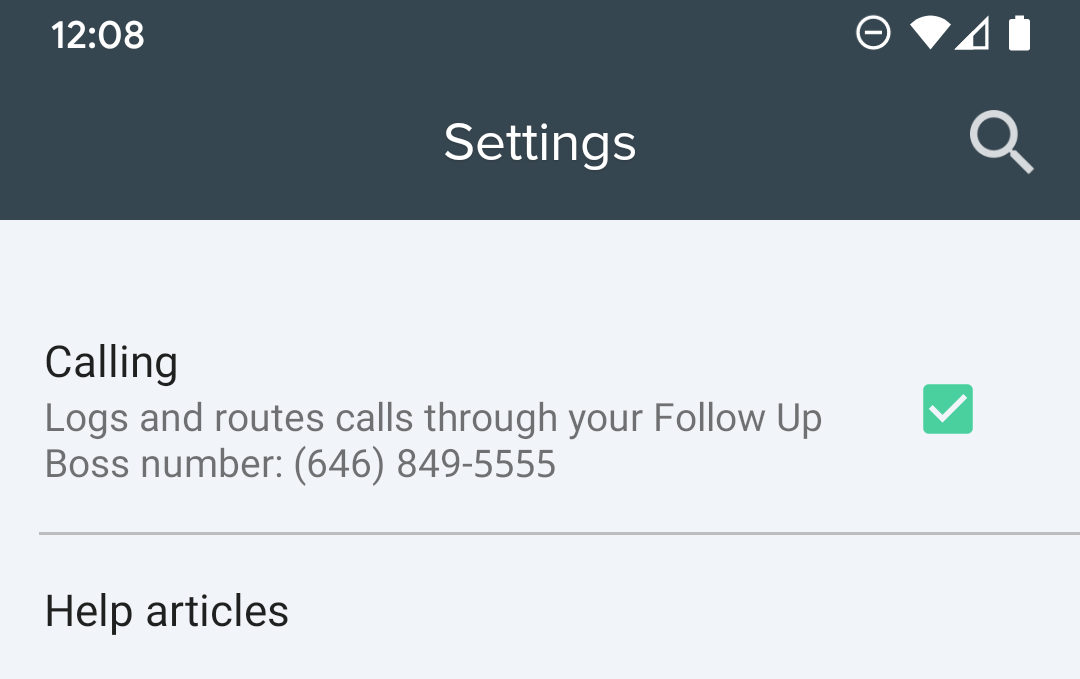 3. Call Recording (optional)
Enable Call Recording to keep a record of conversations for tracking or training purposes.
Making an Outbound Call
Quick Dial
1. Click the blue + Symbol in the lower right-hand corner
2. Click Make a Call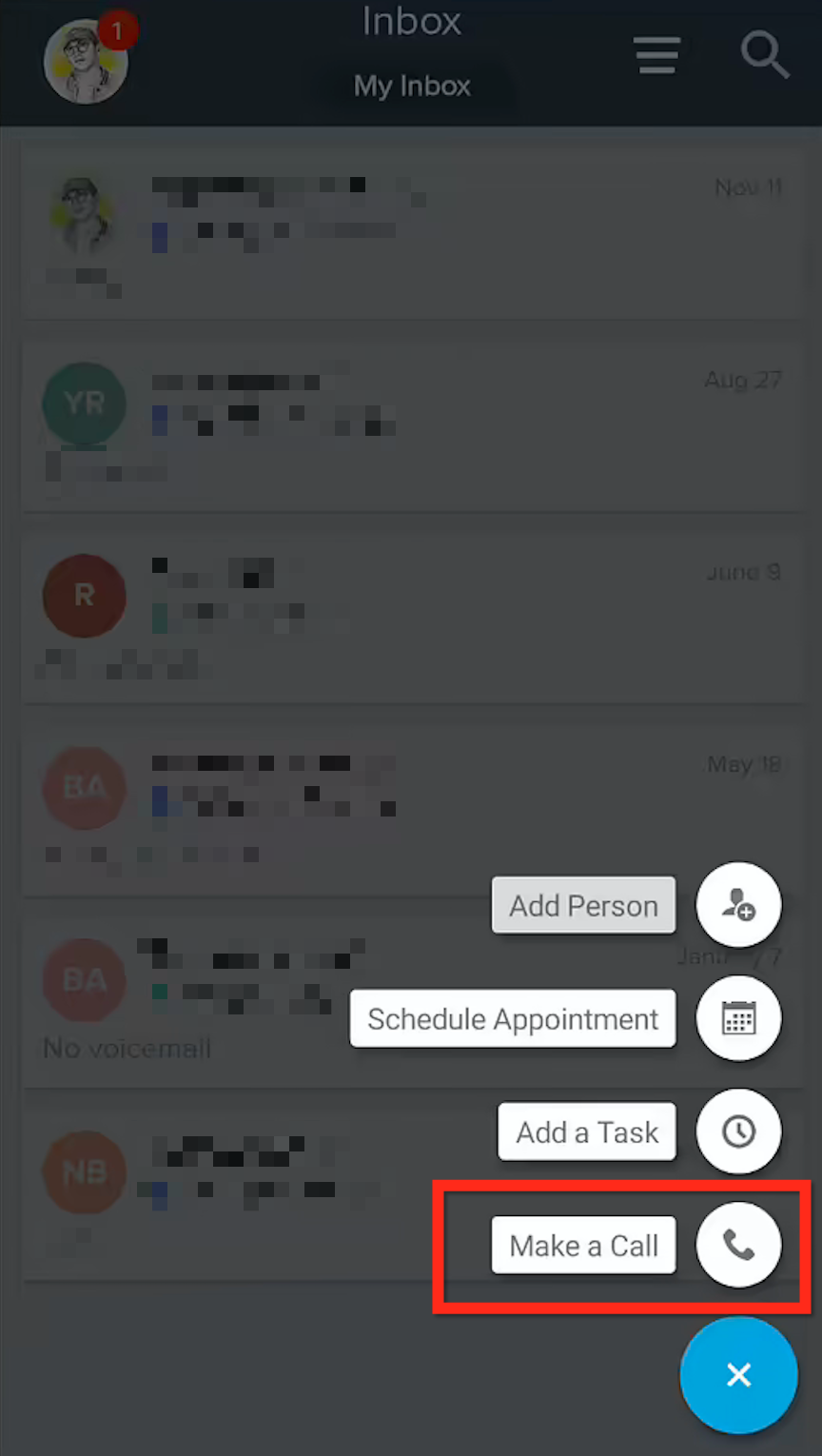 4. Dial the desired number > Place Call
From the Lead Profile
1. From the mobile app, select the person you wish to call. Next, tap the phone number or call button to initiate the call.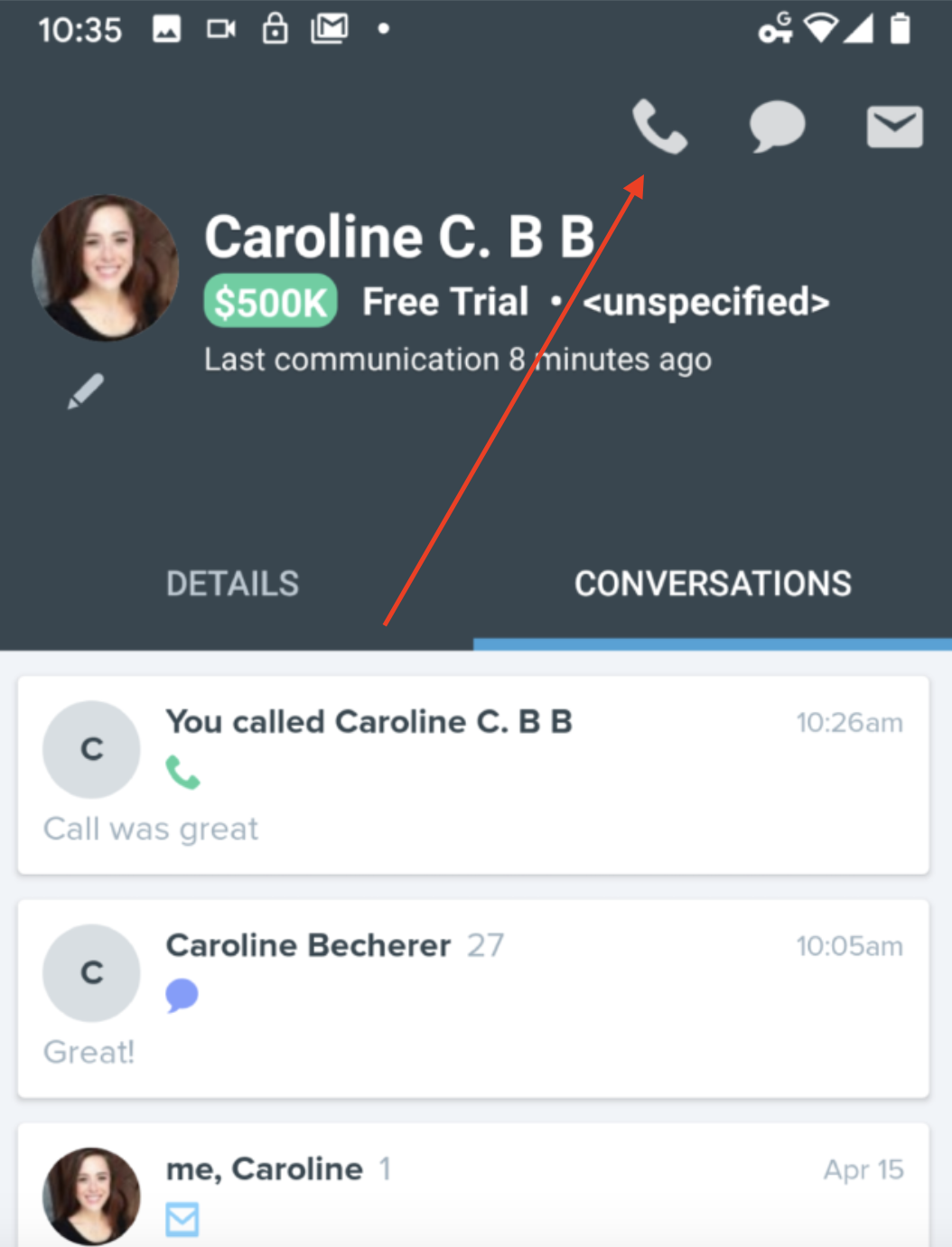 2. You'll see a prompt letting you know how the call will take place. To prevent being prompted again, first select Don't show this prompt again.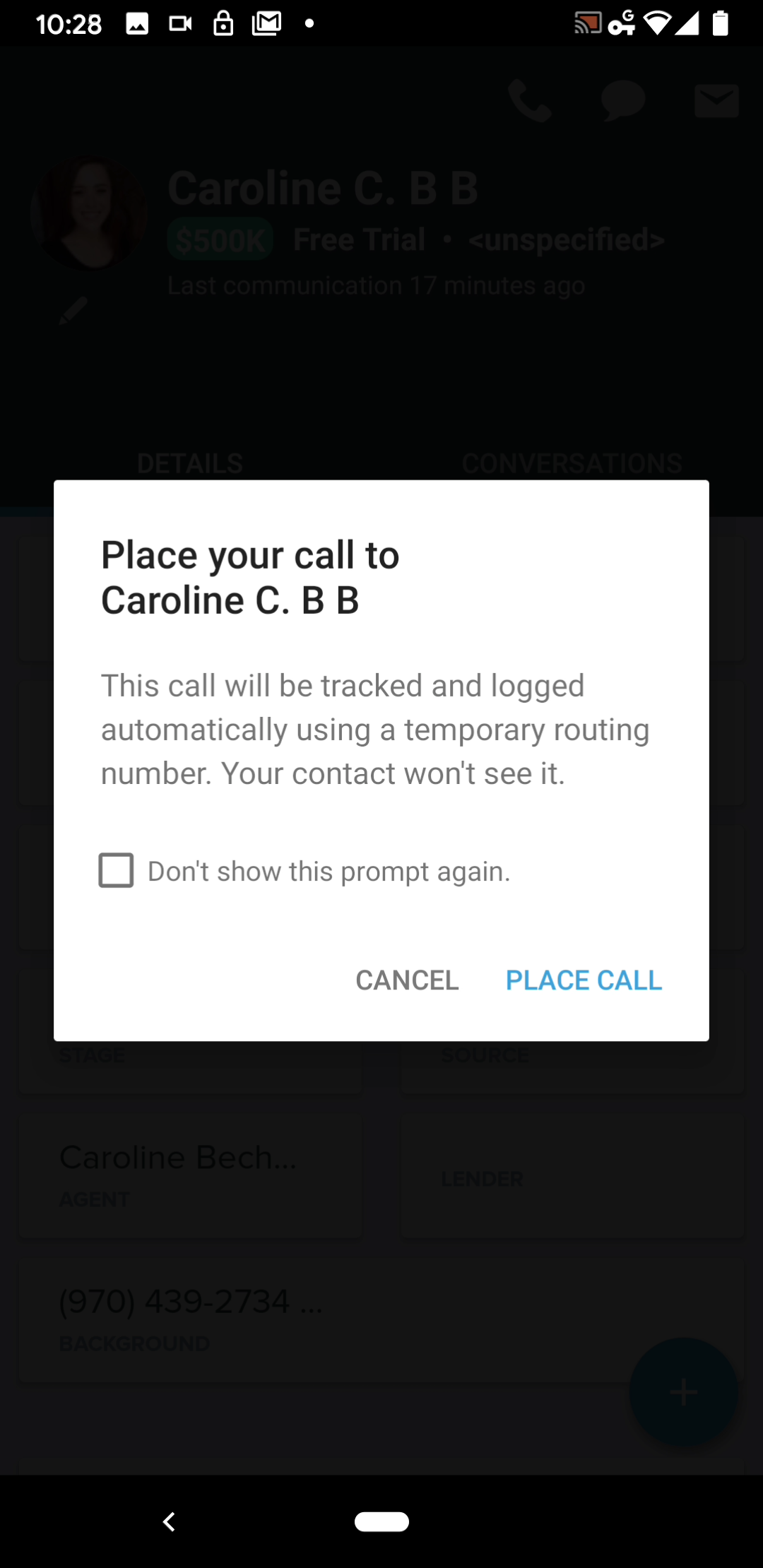 3. Tap Place Call
4. Your call will be connected using your Follow Up Boss number and your contact will see your Follow Up Boss Calling number as the Caller ID.
In this example, the 239-360-5092 would be your Follow Up Boss number. When the call is over, simply hang up.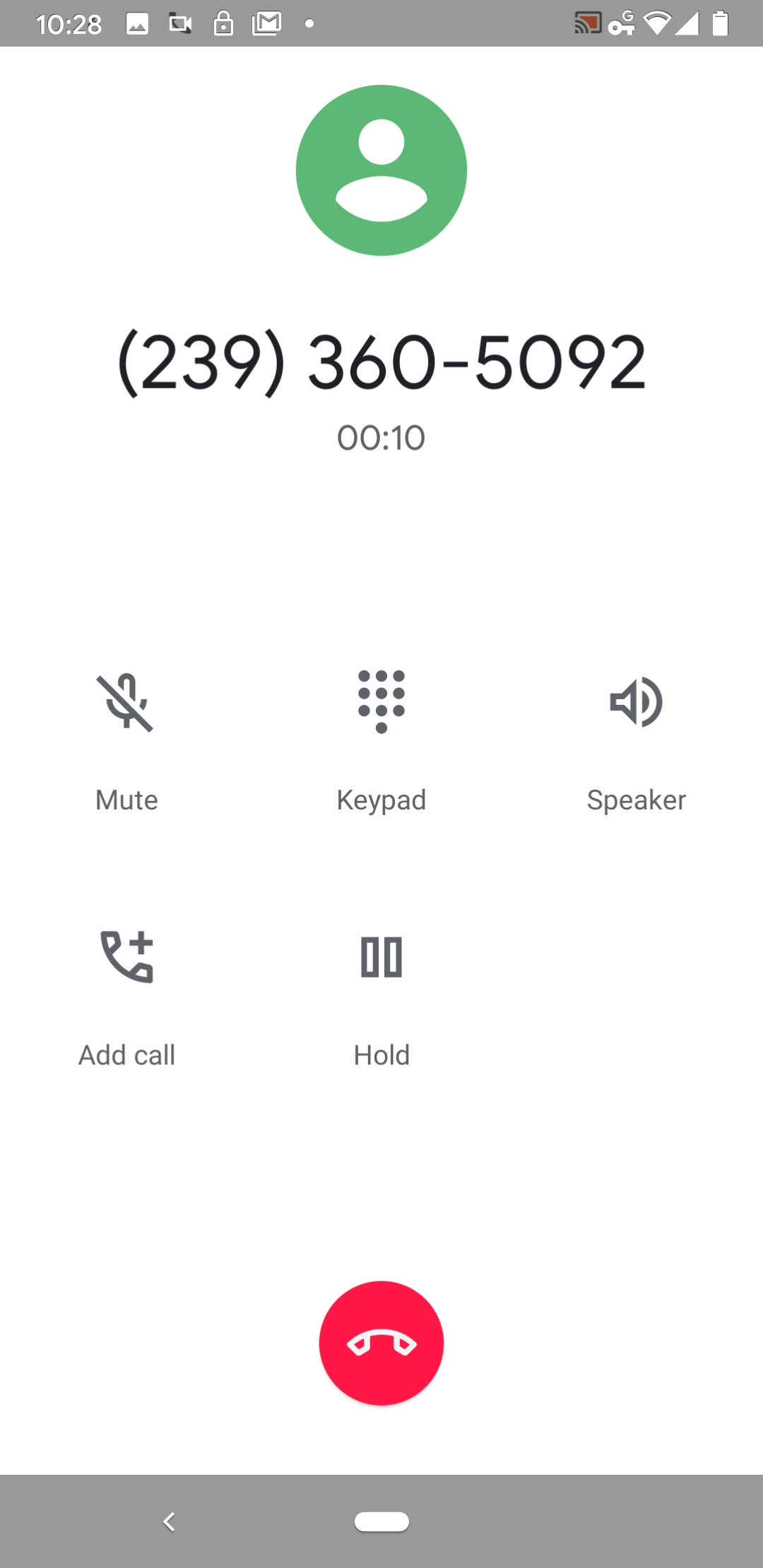 5. Calls will automatically log once complete. Tap the call log notification to add additional information:


Answering an Incoming Call
1. Incoming calls will be routed to your mobile phone
2. You'll see the caller's information on your caller ID if they are a Follow Up Boss contact and if you have caller ID enabled
3. After the call ends, Follow Up Boss will automatically log the call
4. Tap the call log notification to add additional information


Call Waiting
The mobile device's built-in call-waiting feature will allow the user to send to Voicemail, End and Accept, or Hold and Accept.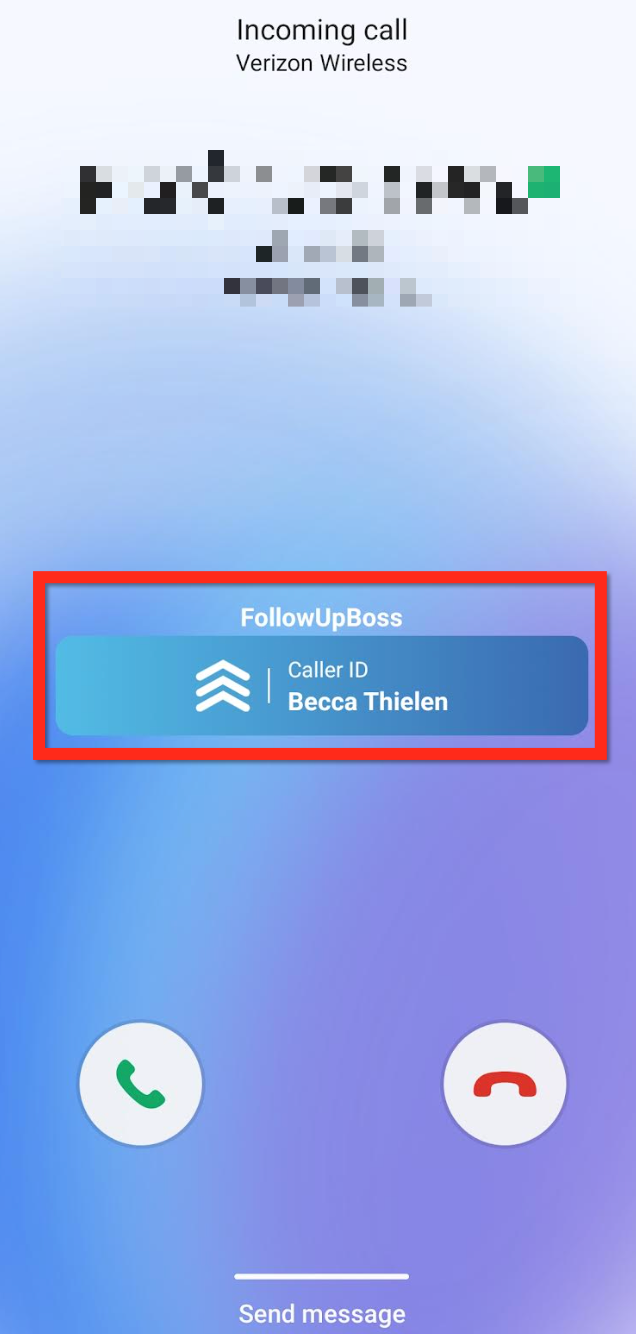 Notifications
You will be notified of missed calls or voicemails via push notification. Review your Notification Settings here.