Mobile Push Notifications are crucial for receiving lead alerts on the go! Never miss a beat, even when using focus mode.
iPhone: Enabling Push Notifications
If you recently installed or reinstalled the app and are using it for the first time:
1. Open the Follow Up Boss app and log in.
2. After logging in, you will see a prompt pop-up that prompts you to turn on notifications. Tap Turn on notifications.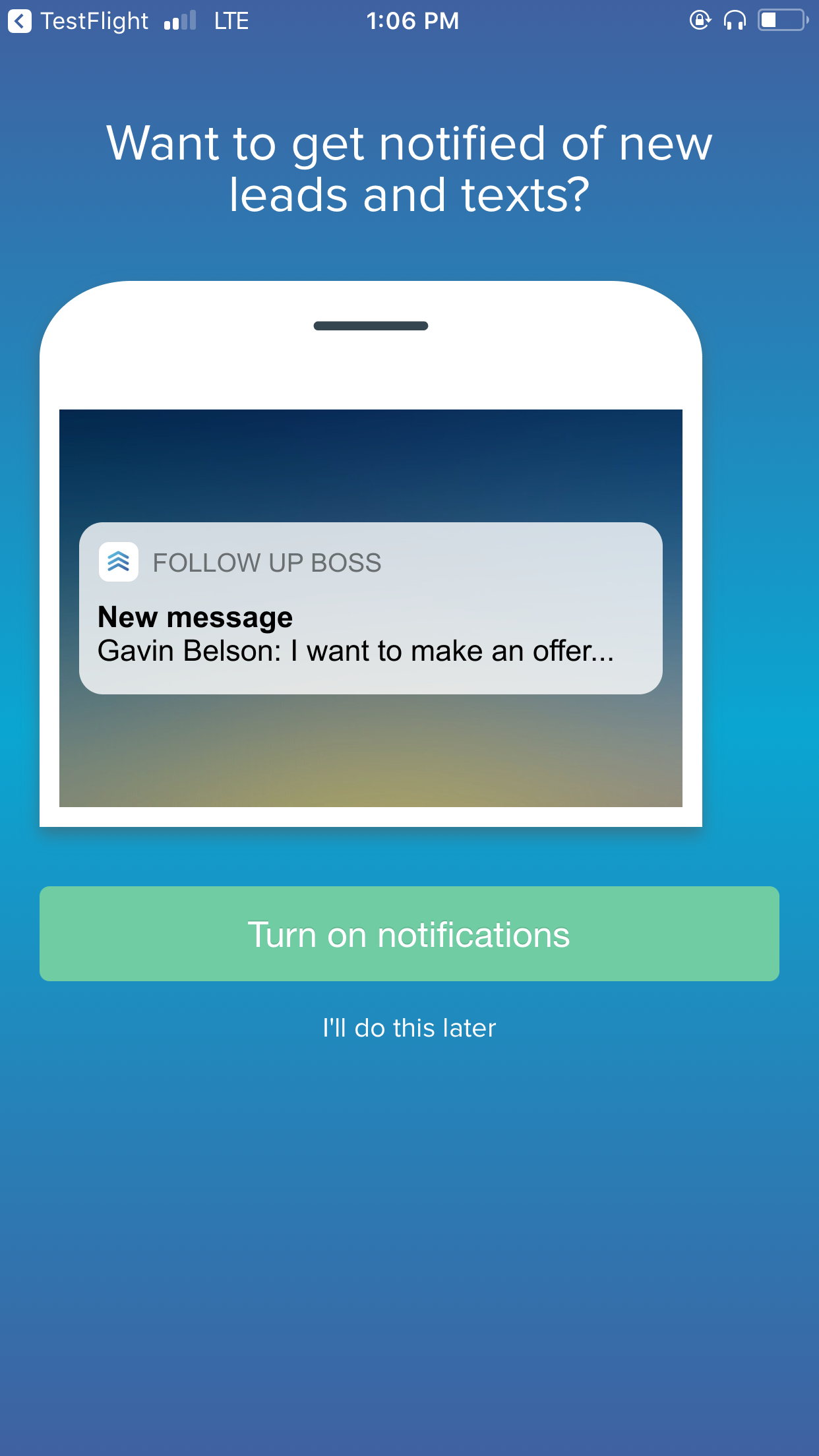 3. On the next pop-up, tap Allow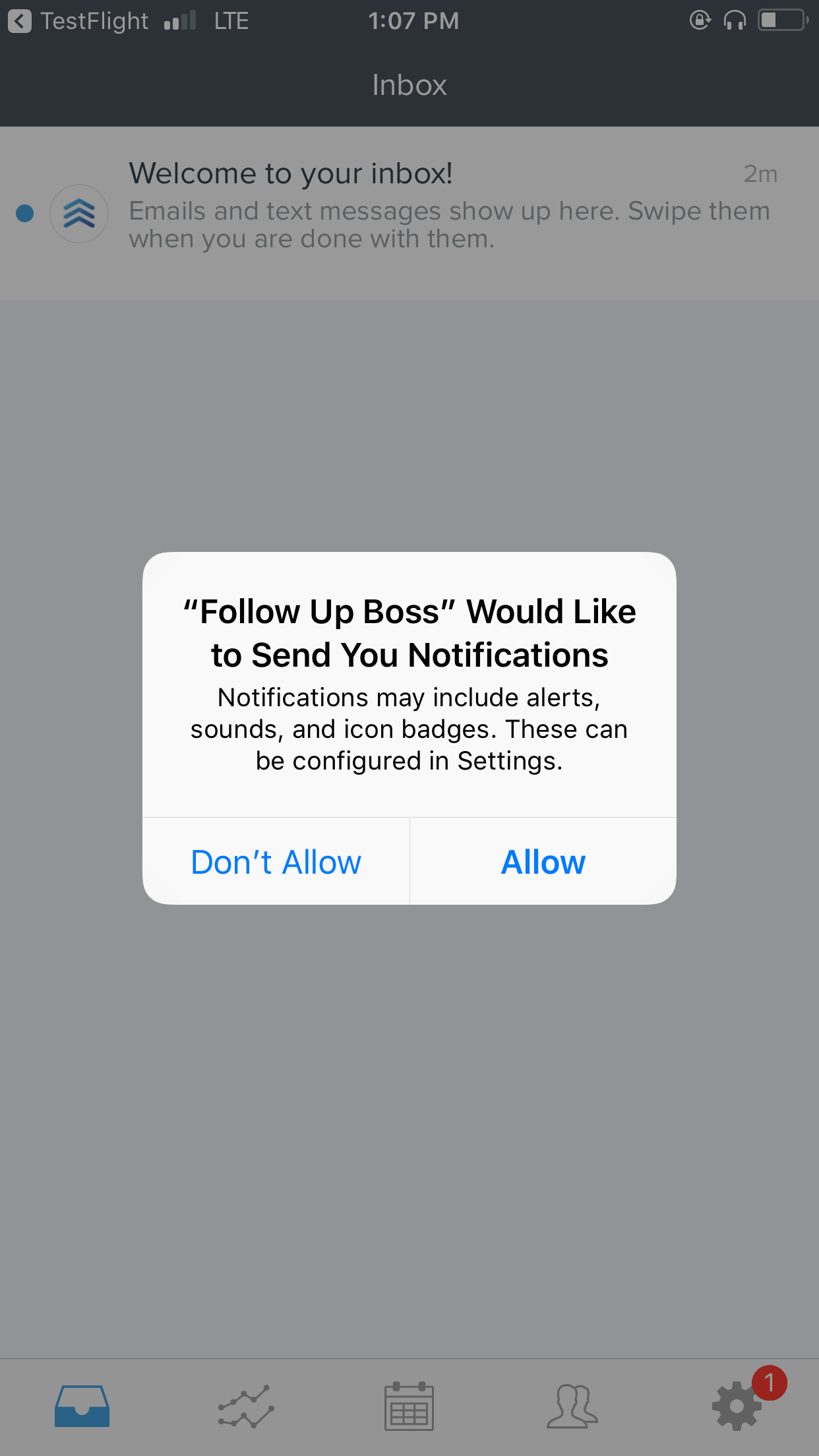 4. Tap the Settings icon at the bottom right to confirm your notifications are turned on.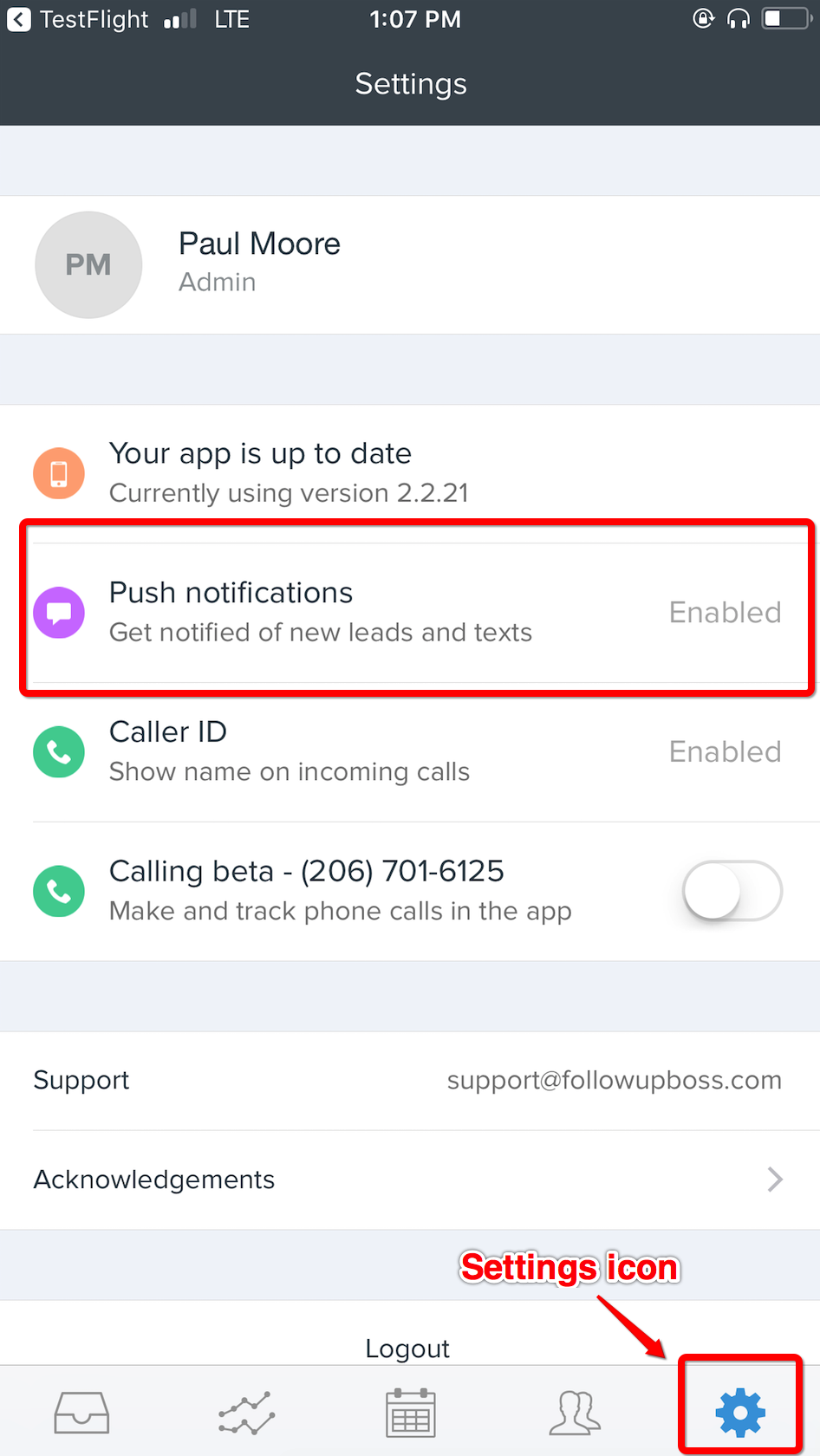 If you have the app installed already and your push notifications are currently turned off:
1. Open the Follow Up Boss app.
2. Tap the Settings icon in the lower-right corner of the app to go to your settings page.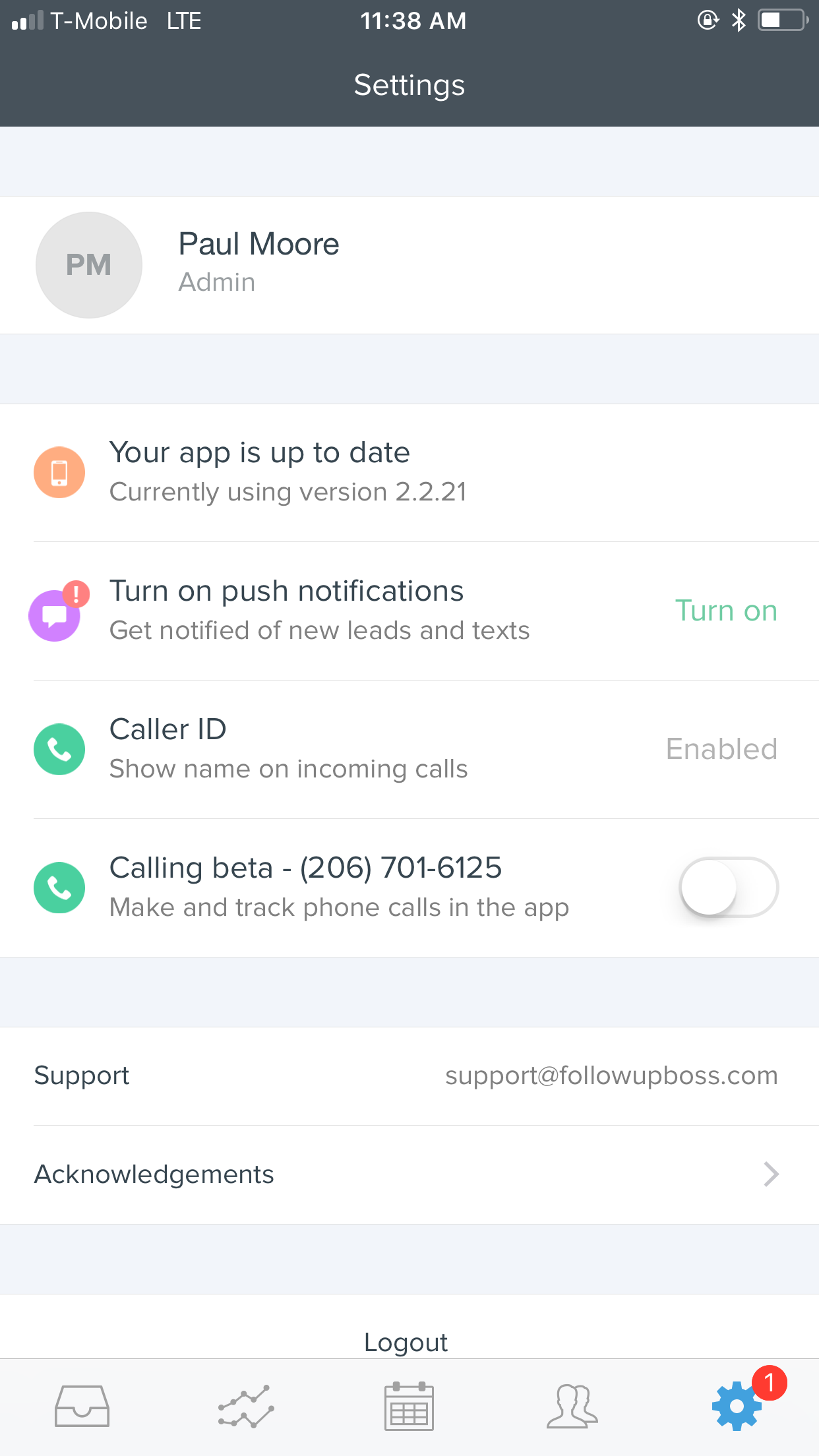 3. Tap Turn on push notifications.
4. Tap Settings.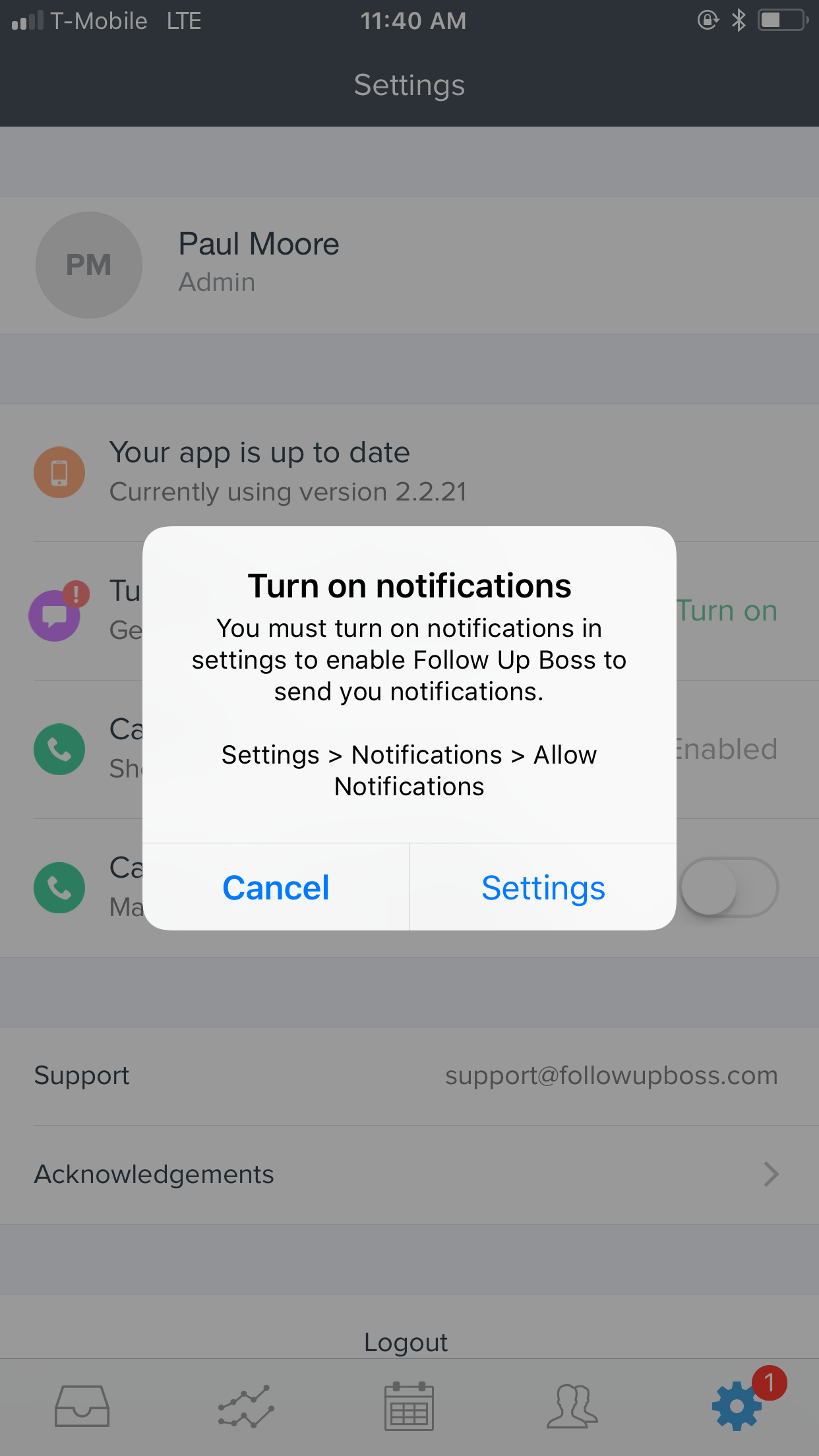 5. On your Settings page, tap Notifications.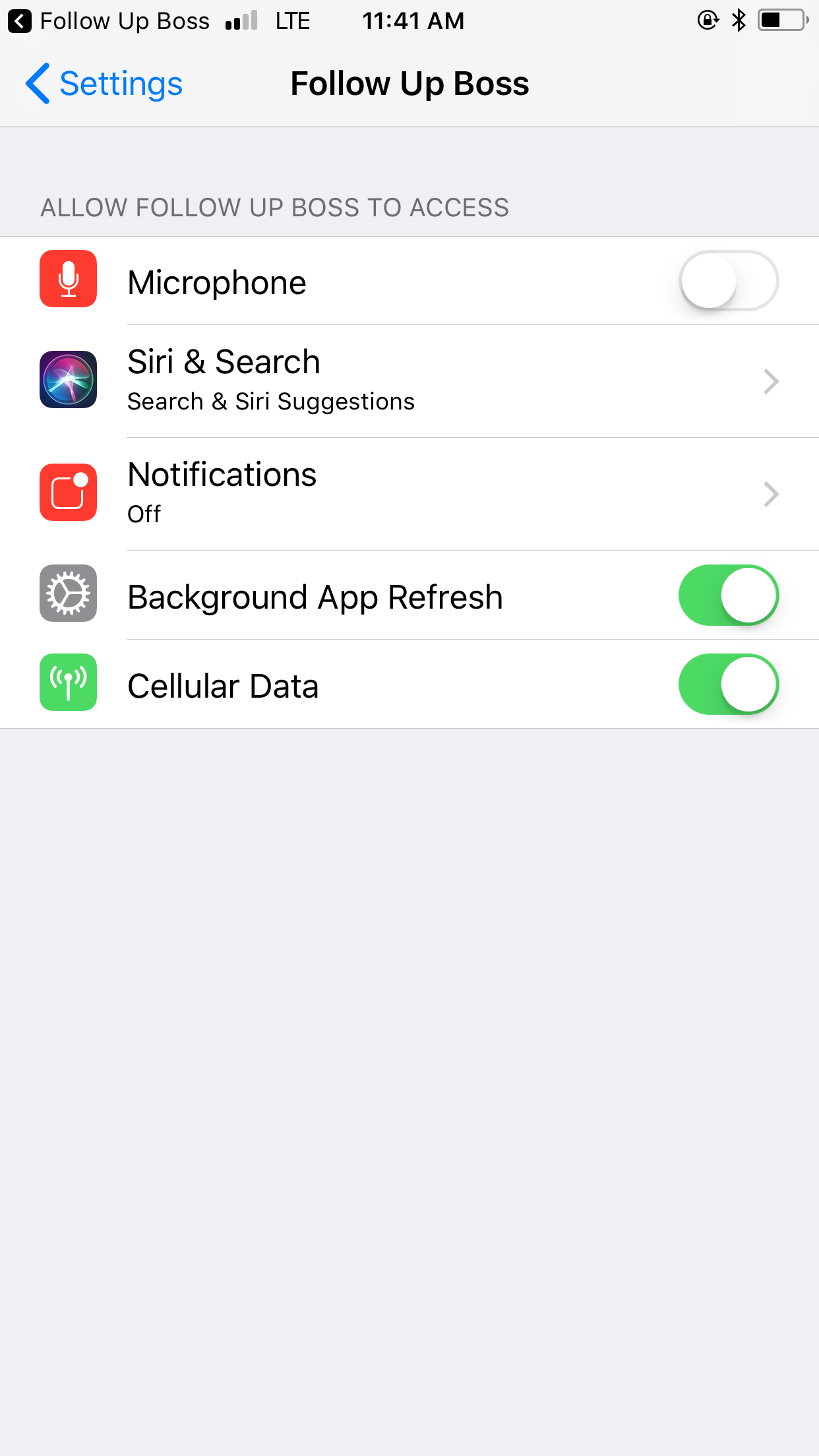 6. Turn on Allow Notifications and the other options on this screen below.
Note: It's essential to select "Persistent" for Banner Style and "Off" for Notification Grouping.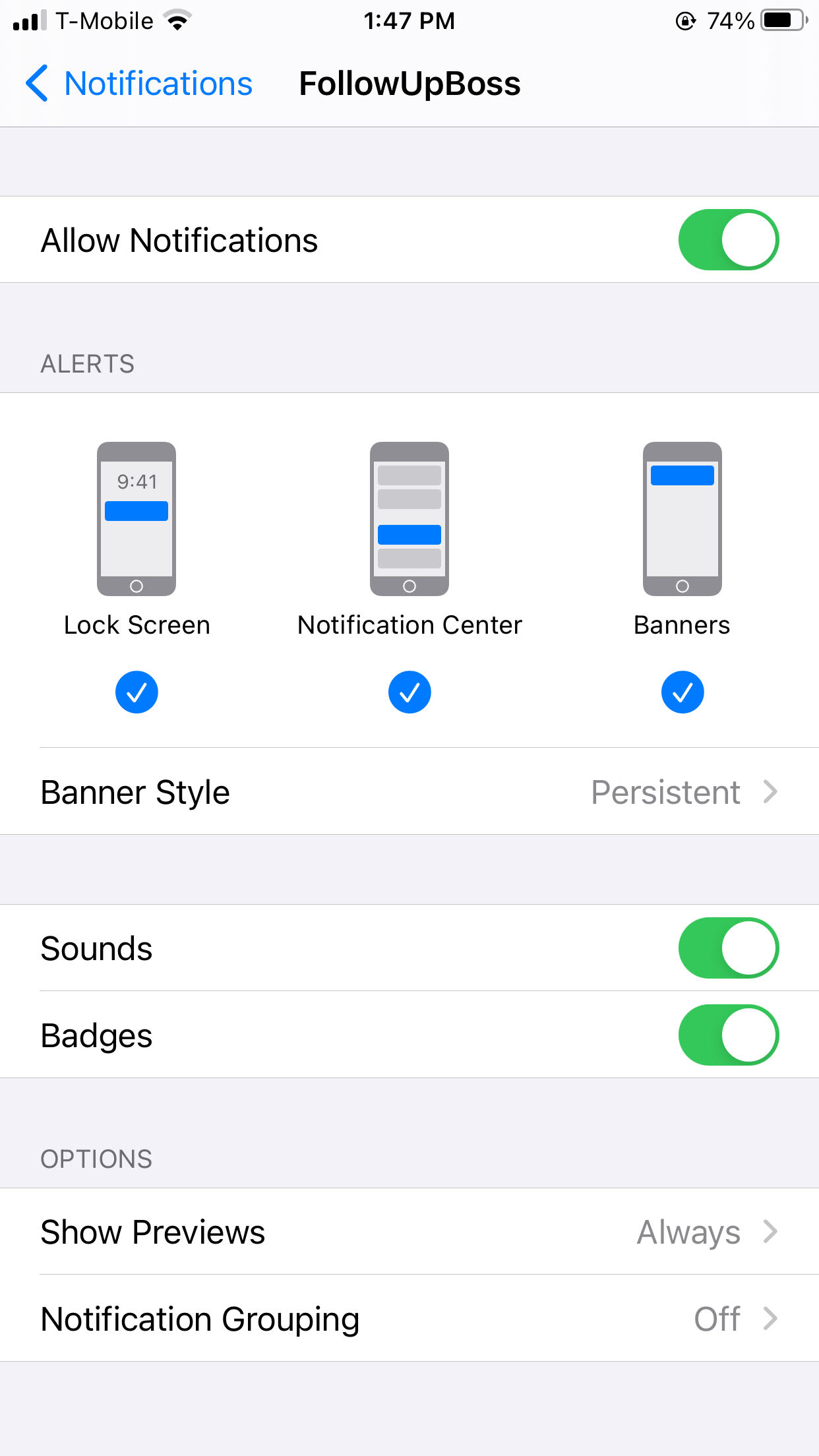 7. Your FUB app's settings page should now display that your push notifications are enabled.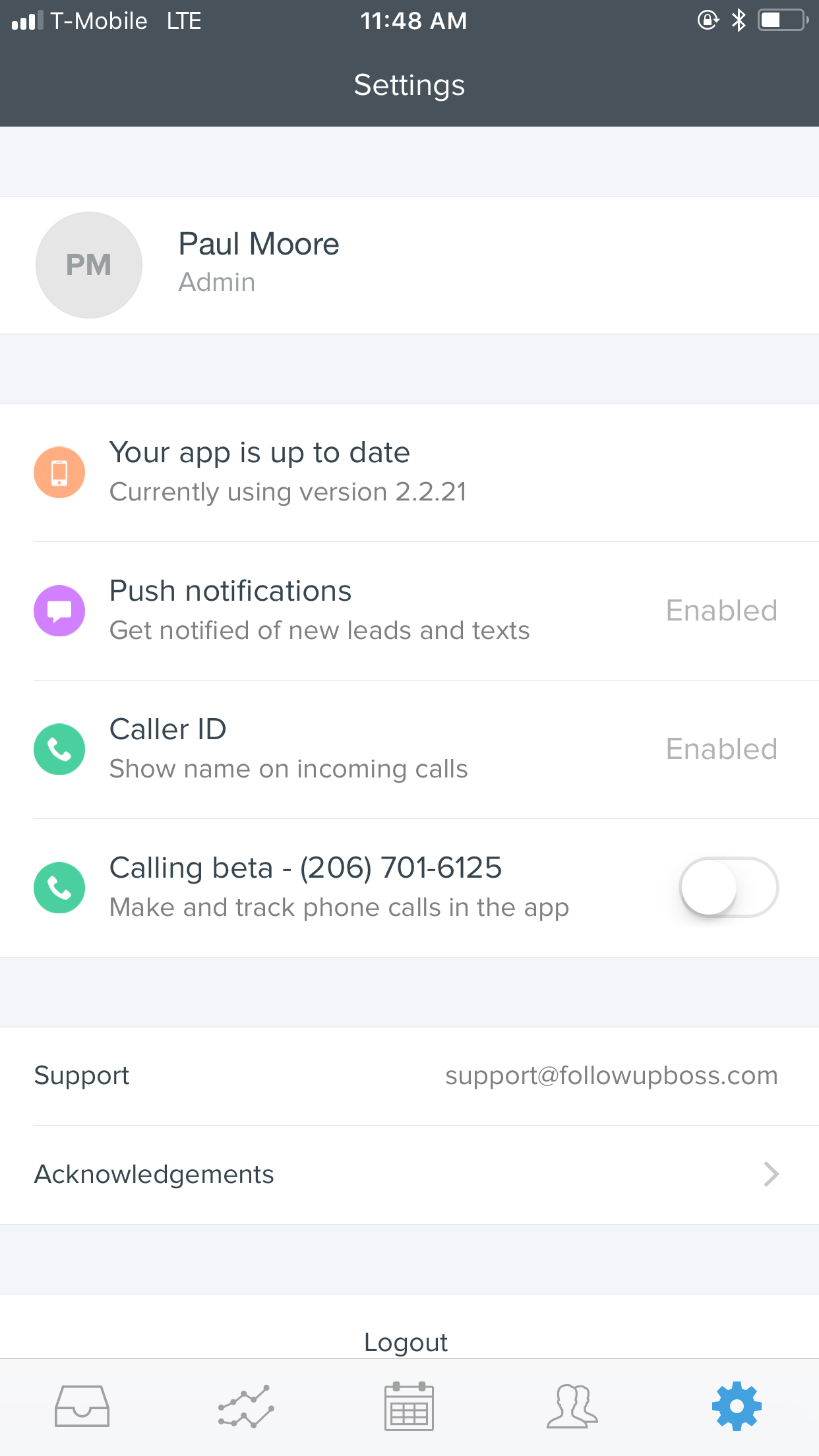 Android: Enabling Push Notifications
1. Click Settings.
2. Select Apps & Notifications.
3. Select Notifications.
4. Select Notifications again.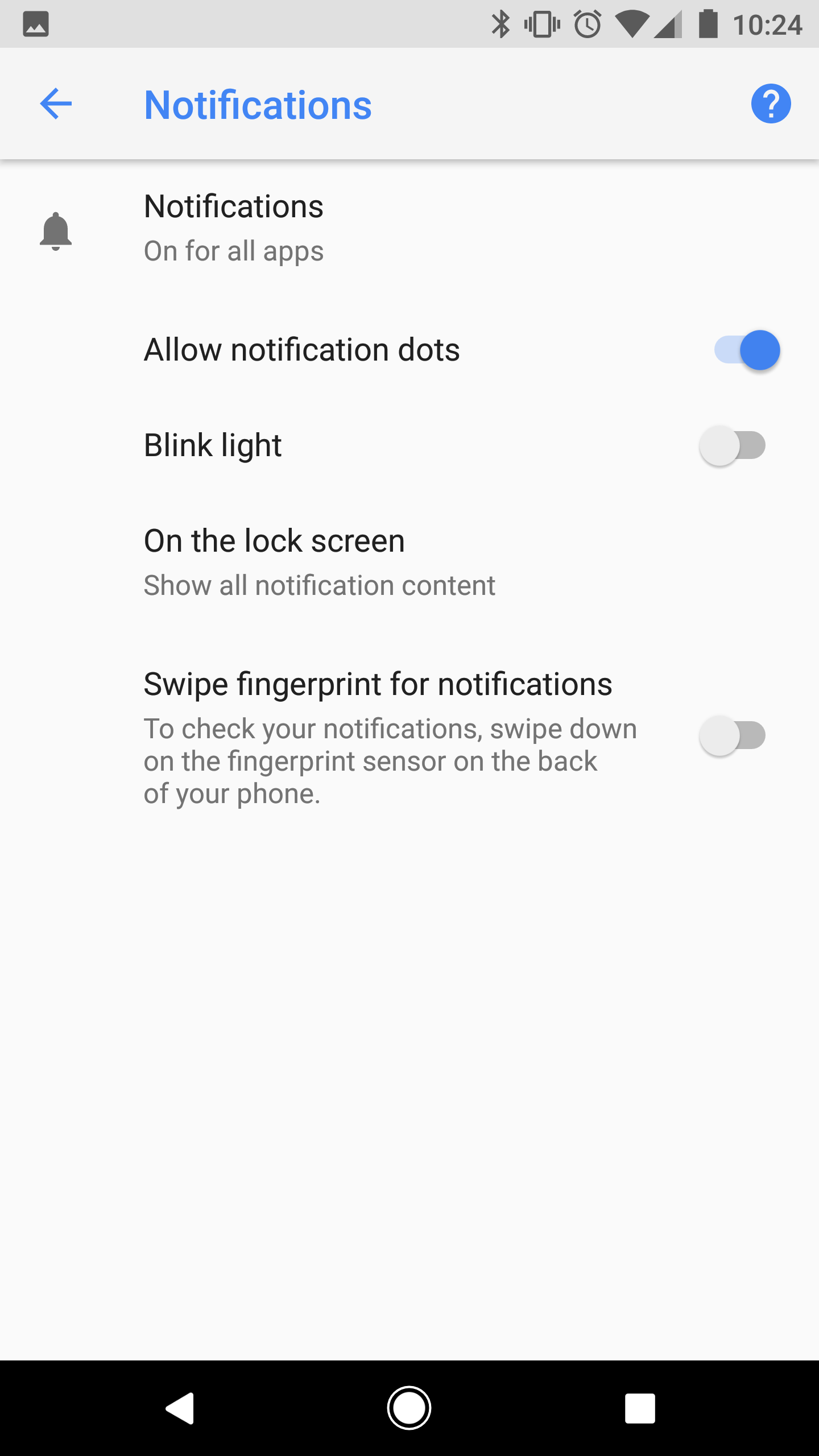 5. Select Follow Up Boss
6. Toggle Notifications to On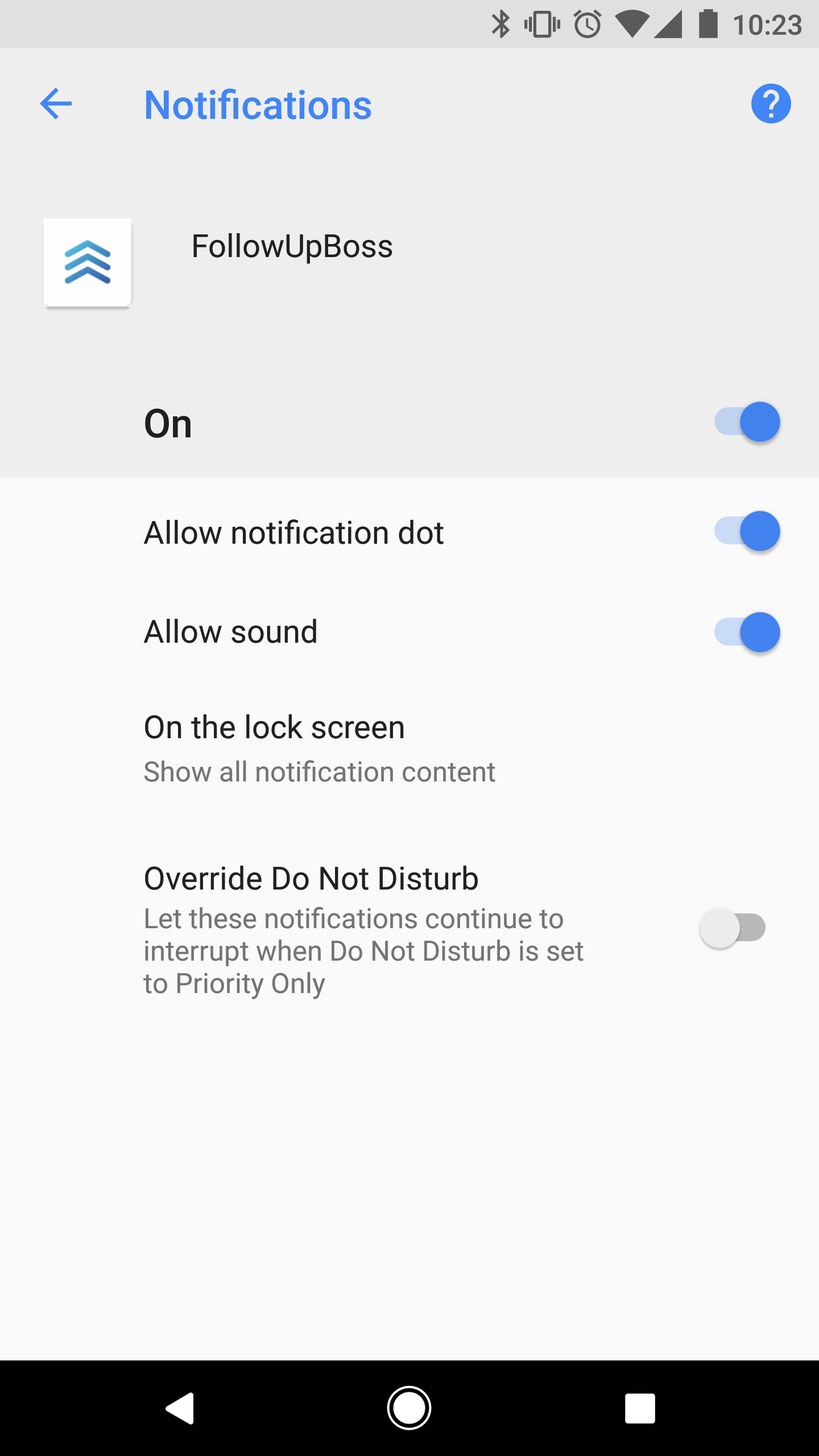 7. Toggle on Allow Notification Dot
8. Click On the lock screen and select Show all notification content
9. Toggle Override Do Not Disturb to On (optional)
iPhone: Focus Mode
For users who use Focus modes on the iPhone and want to receive notifications, it is crucial to add Follow Up Boss app to the list of allowed apps for a particular focus mode or even for all of them, depending on your wishes.
1. Open the Settings App in iOS 15 on your iPhone or iPad.
2. Just above Screen Time, tap Focus.
3. On the main focus screen, you'll find Do Not Disturb, Sleep, Personal, and Work, starting with the option to add custom Focus modes with the + icon in the top right corner.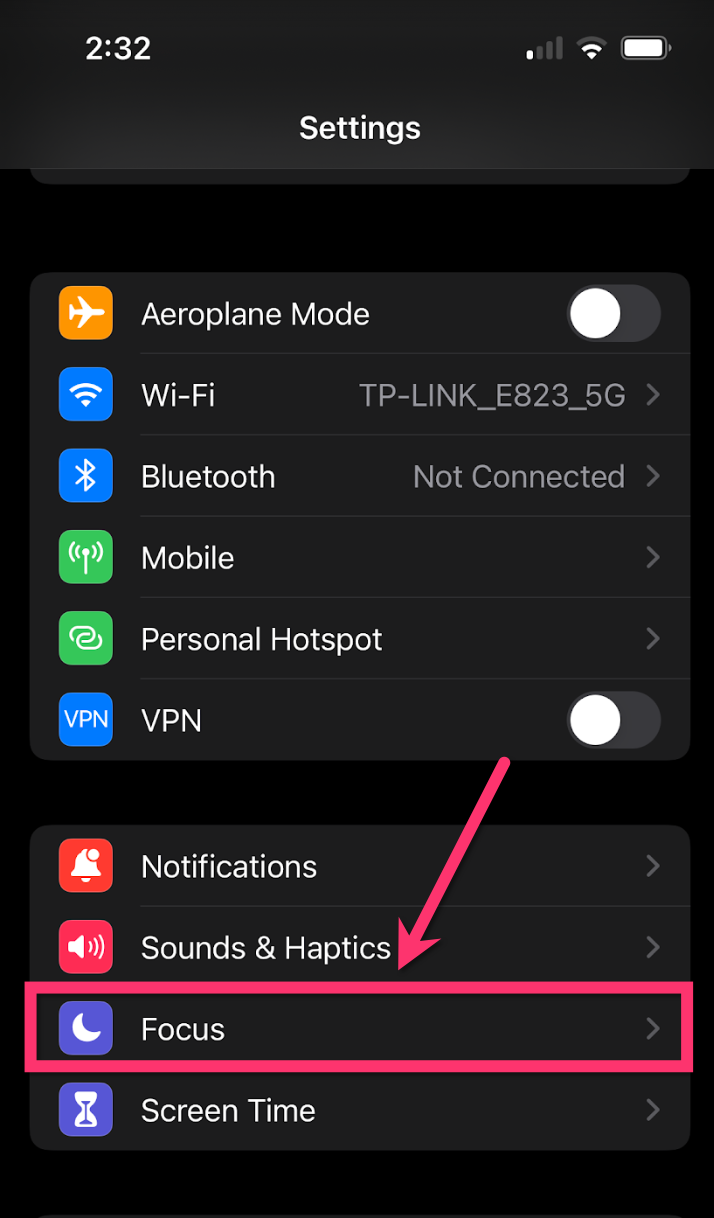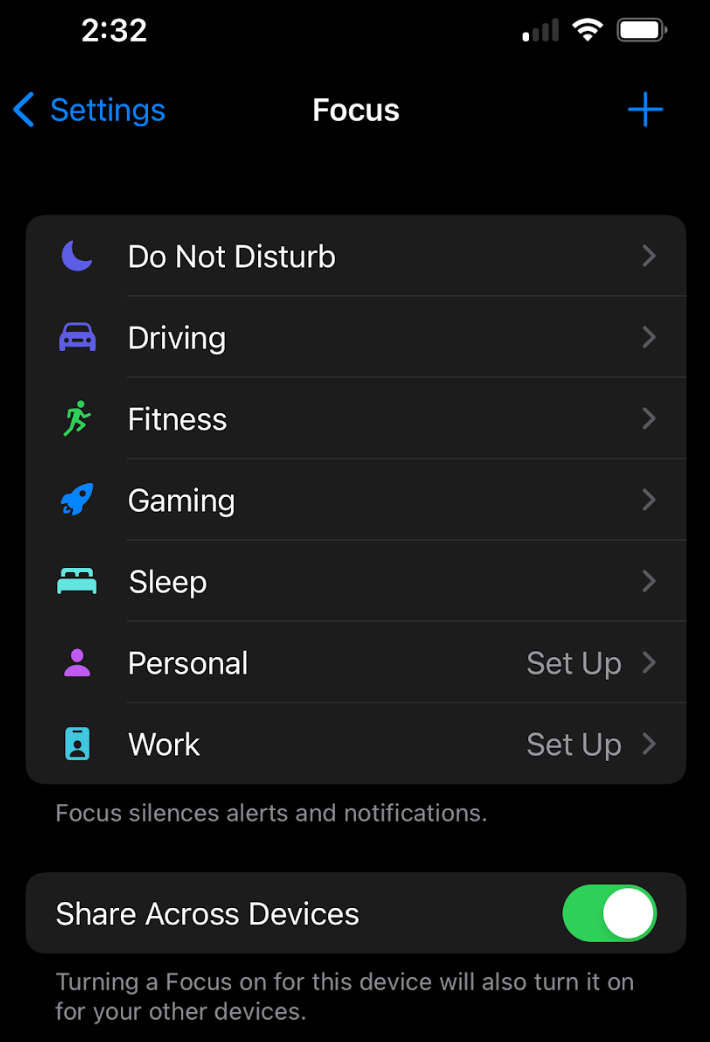 4. Select the focus mode you want to have notifications from Follow Up Boss and click the + Add option under allowed apps.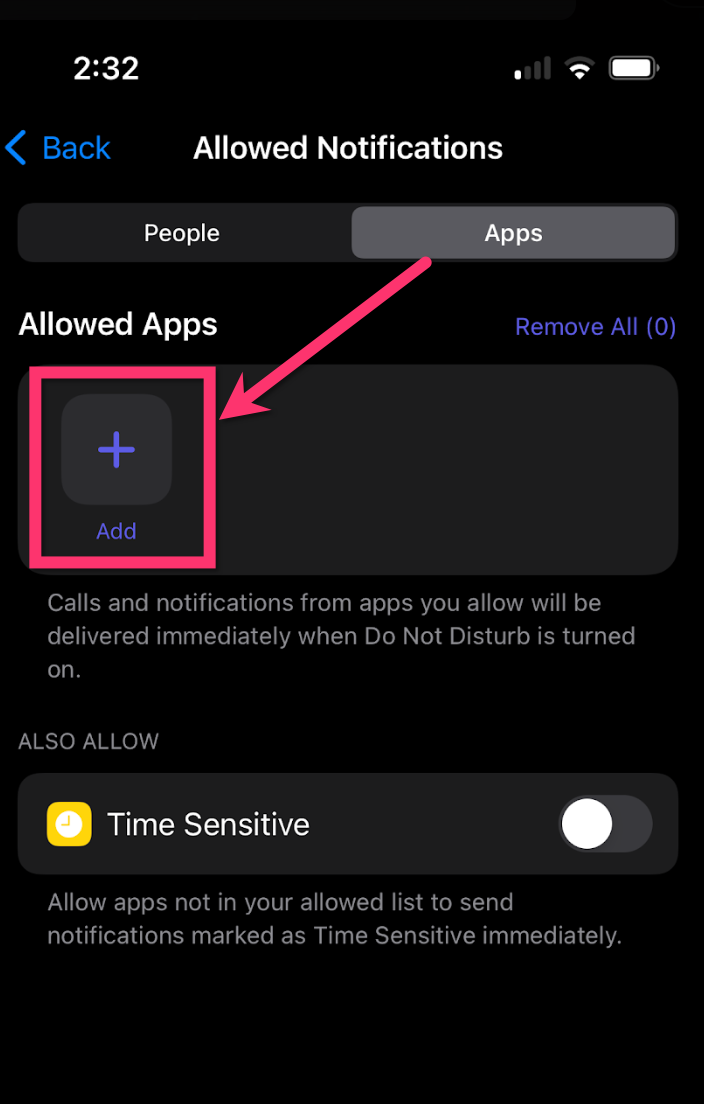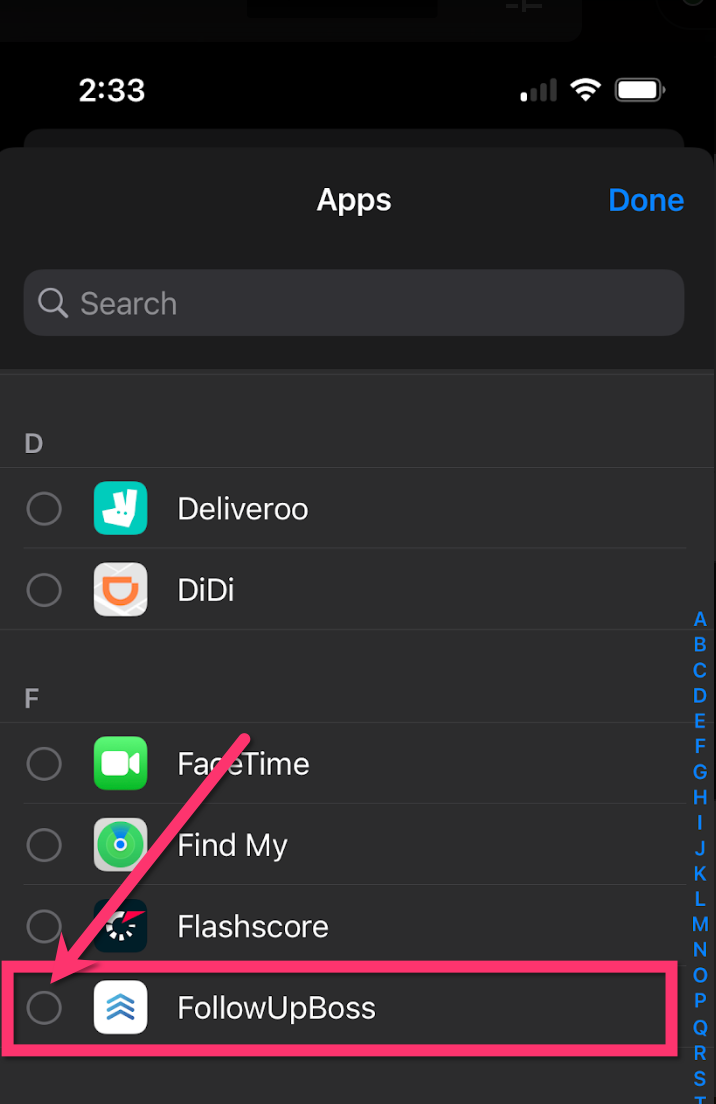 5. Locate the Follow Up Boss App, tick the box, and press Done.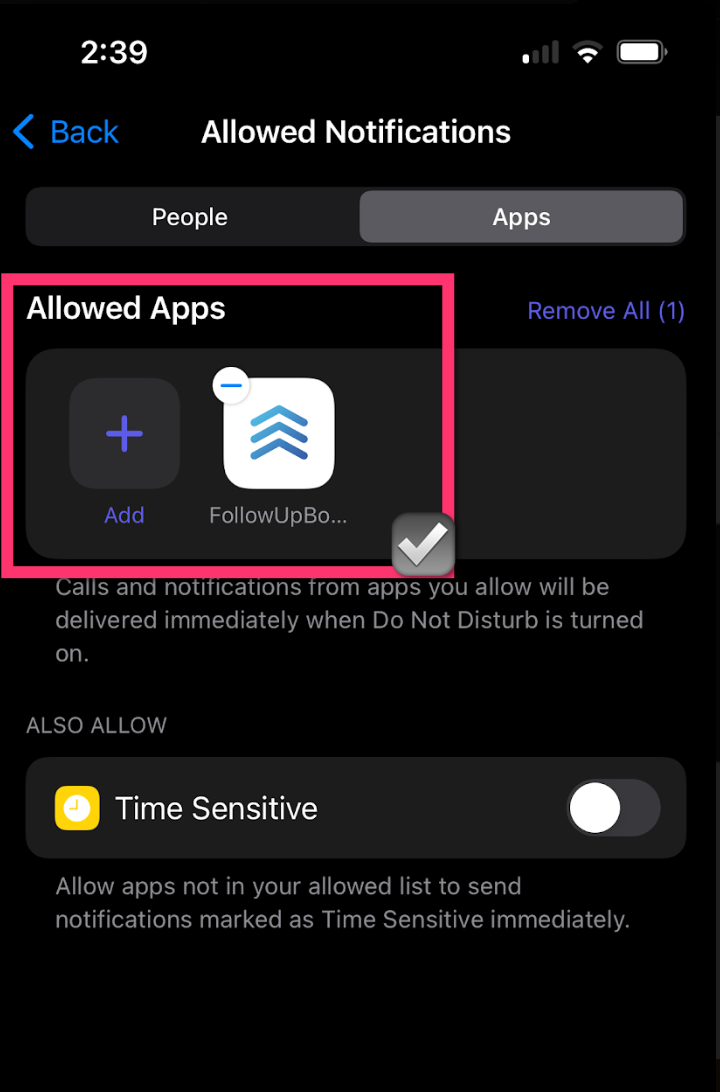 The key point here is to add Follow Up Boss in the focus mode you want to allow notifications to be sent, and you don't miss anything important! When Follow Up Boss is not added to the list of allowed apps, notifications from FUB will not appear as an alert and will silently be added to Notification Center.
Test Push Notifications
To test whether your push notifications are turned on, please follow the steps below:
Log in to Follow Up Boss (via followupboss.com)
Click on your Initials/Image in the top right-hand corner and click My Devices in the drop-down menu.
Click Send test notification next to the appropriate phone