The foundation of each Follow Up Boss account starts with the settings. On the settings page, personal information, login email, connected email, signature, hot sheet notifications, calling settings, and more can be managed. To access the settings page, go to your initials/image in the upper right-hand corner > My Settings.
Personal Information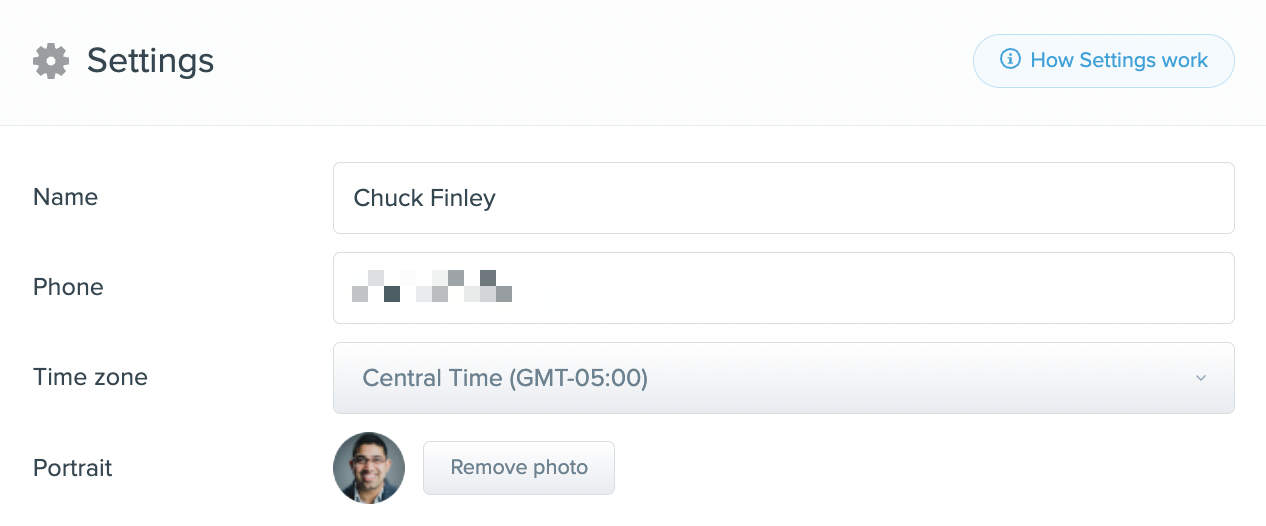 Email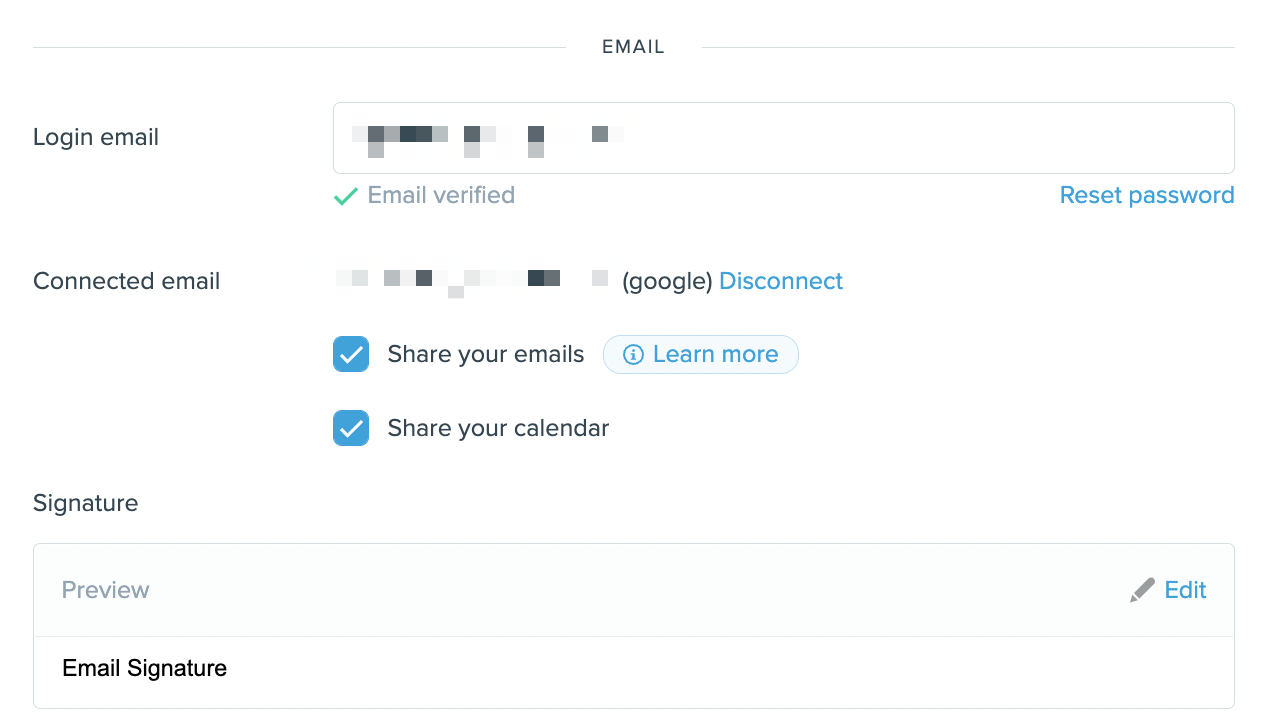 Notifications

Calling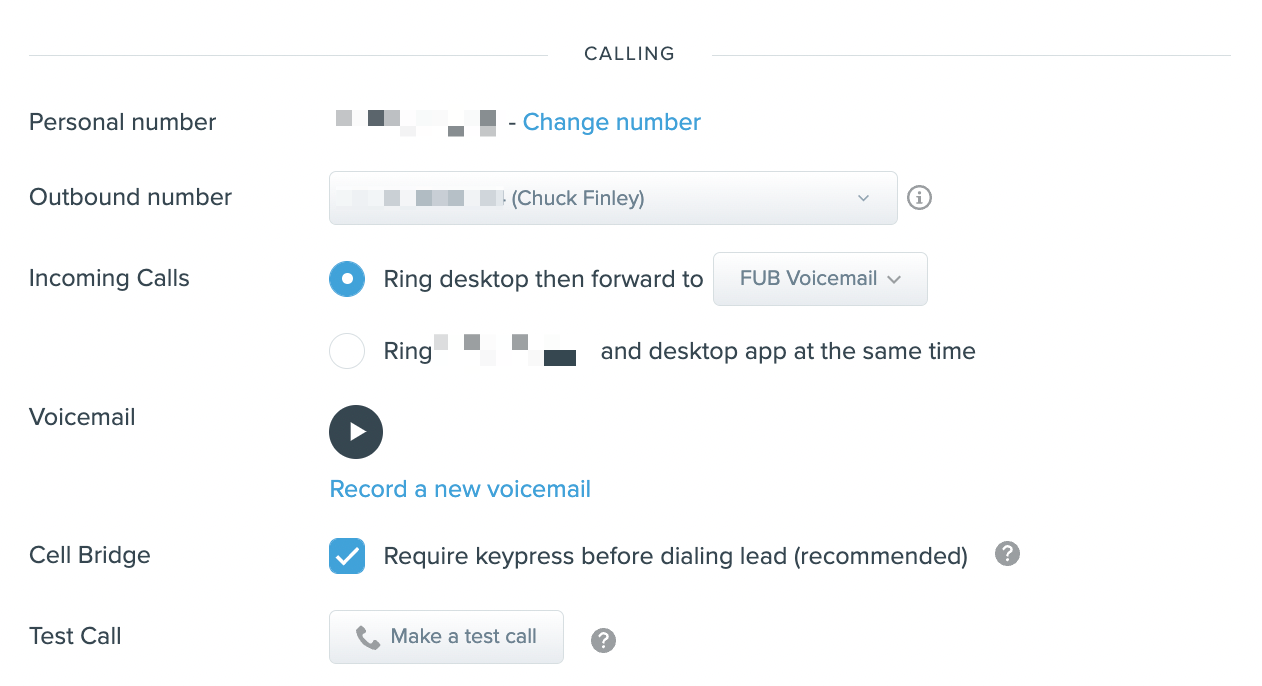 If the Calling Add-On is enabled on the account, call settings can be managed here.
Other Settings