Texts sent from Follow Up Boss will come from the Company Number if you don't have the Calling add-on. The company number is perfect to put on your team's website or use on the Pixel's call to action because calls and texts to the company number are smart-routed directly to the agent who is working with that lead, and calls and texts from new leads can be broadcast to your team so you can get on the phone with them quickly.
Finding Your Company Number

Follow Up Boss numbers are visible to admin users by going to Admin > Phone Numbers. This number is also visible to agents in the from field of text messages.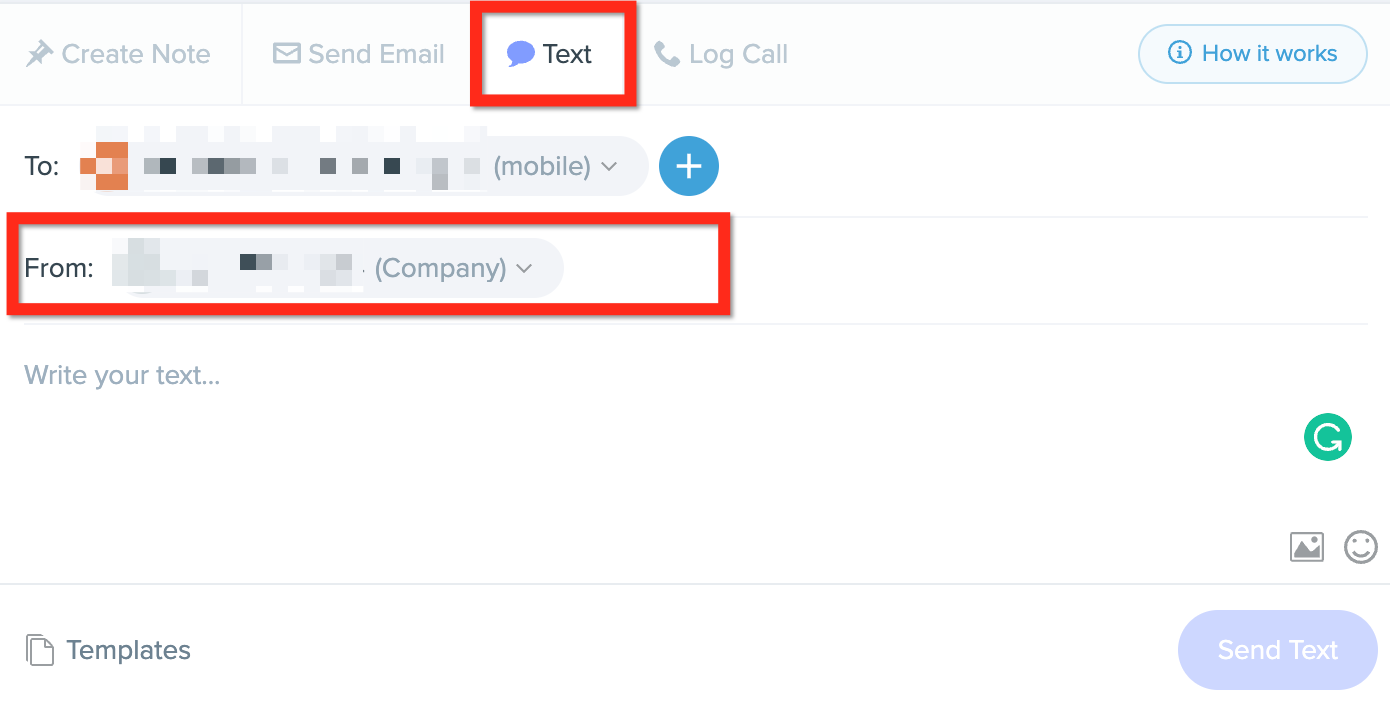 FAQs
What happens if someone calls or texts this number?
The company number smart-routes calls and texts to the assigned agent. When a contact calls this number, their call will ring to their assigned agent's phone and the [caller ID] will show their name. When a contact texts, their assigned agent will get a push notification on their phone.
If a new contact who isn't in your database calls or texts, we'll use the Team Inbox settings to notify the account owner or a group of agents.
Can I change this number to a new area code?
What if an agent is using the Follow Up Boss calling feature?
Follow Up Boss has a
calling feature
that's popular for use with ISAs and agents making high-volume calls from their desktops. If someone has the dialer enabled, texts to their contacts and from action plans assigned to them will be sent from their unique Follow Up Boss number.
Can I send mass texts?
Follow Up Boss calling and texting are designed to be used as your direct business line. Call and text your leads exactly like you always do, you can even
group text
and all your communication is logged in one place! To protect your business number's reputation and make sure your most important 1-to-1 messages and group texts get to your leads and clients, drip texting and mass texting are not included in Follow Up Boss.
If you want to set up drip texts, AI texting, or other text marketing, check out one of our integration partners that can be connected to Follow Up Boss:
Drip & Mass Texting Integrations
.
Can I use my own cell phone number?
For texting through the desktop app we use the company texting number as phone companies do not allow tracking or sending of texts from personal cell numbers. Through the iPhone app, there is an option to text using a personal number via the settings. Although these text messages won't be automatically tracked.