Top agents use their Follow Up Boss dialers as dedicated business numbers. All their calls and texts to their leads, prospects, and current and past clients run through Follow Up Boss, keeping all their communication history in one place. Every part of Follow Up Boss becomes a more powerful tool for your business this way.
Use this guide to see how to leverage Follow Up Boss to reach more contacts and close more deals. To close a deal, you need an appointment. To get an appointment, you need a conversation. To get a conversation, you need people to pick up the phone. Increase your odds by following this guide.
A Few Things to Know First
The way businesses prospect using the phone is changing.
Mobile carriers are working hard to crack down on spam traffic on their networks.
This means it will be increasingly important to be strategic in how you use the phone to reach your leads. Review the Calling and Texting Compliance guide

to make sure you are following best practices to avoid being flagged as spam.

Carriers are tracking phone traffic at the business level, not at the phone number level.
This means that swapping your phone number will not be enough to "reset" your phone reputation.
Carriers are looking at behaviors to identify spam on their networks.
This means the number of times you call and hang up the phone, how long your calls are, whether people are reporting you as spam, how many opt-out texts you get, how many people respond to your text, and more are used to identify spam traffic on their network.
Start by building a good phone reputation
Use this checklist to start building a positive reputation for your numbers.
Add your Follow Up Boss number to your email signature.

Many smartphones will find the number in an email signature and suggest it on caller ID.

Add your Follow Up Boss number to your website.

Being able to find you and your number when it's Googled, adds to your phone's credibility.

Make an introductory text message template

to use when contacting people who don't have your Follow Up Boss number. A good one to use is:

Hi %contact_first_name%, this is %agent_name% with %company_name%. You can reach me here by phone or text, or at %agent_email% any time. I'm looking forward to working with you!

Ask contacts to add your number to their phone.
Strategically Follow Up with New Internet Leads
1. For new leads who have opted in to be contacted by text, start an action plan with an introductory text message that includes:
Your name

Company name

Why you're contacting them

A quick question for them to answer to start a conversation
Example: Good morning, Bailey, I just got your message about 123 Main St. Are there any other homes you'd like to see? -Susan, Florida's Best Realty
When you text before calling, many smartphones will suggest your name on caller ID: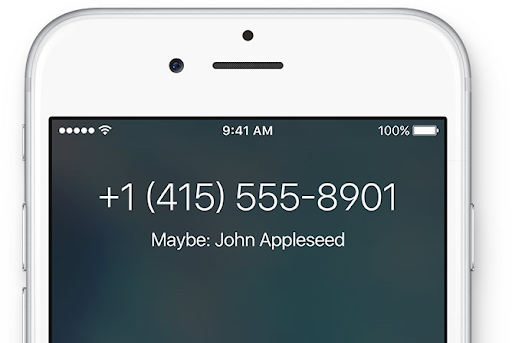 2. Call them as soon as possible after their inquiry to increase your chances of having a conversation.
3. If they don't answer, send a quick video text to put a face with your name and tell them what you have to offer.
Example: Hi Bailey! Just wanted to put a face with the name. I'm Susan and last year I helped more than 20 people and families find their dream homes here in Miami! I'd love to help you too! Will you shoot me a text when you have a minute to chat?
4. Use your technology to continue following up, if you don't get a response. Action plans can send drip emails and your smart lists will show you when it's time to try the lead again.
Remember that leads are people who have a question. Your job is to answer that question quickly and provide value.
Leverage Your Existing Database
Remember: Inquiry about a property/service is consent to message/call for 90 days, prior business relationship e.g. sell/buy a home is 18 months as long as there is clear consent opt-in.
The TCPA states that opt-in must be renewed every 18 months and carriers are fining up to $10k for texting their customers without an opt-in. Be sure the people you are contacting have opted in recently (more information). Review the Calling and Texting Compliance guide here.
DO NOT cold-text or cold-call leads from Follow Up Boss.
Instead, be more strategic in how and when you contact leads. Here's how to create and look for hand-raisers.
Use your smart lists to find recently active contacts in your database so you can focus on people actively searching. Tailor your message to the contact. For example, if someone is back on your website, reach out and ask "Are you looking to buy a home in the near future? Or are you just window shopping at this point?"
Use data like Email Activity on your smart lists to see who is opening and clicking your emails and follow up with them.
Send batch emails to restart the conversation with older leads who haven't been active recently. Remember to link to your website from the email because, with the Pixel on your website, you can see their activity on your site.
See who is engaging with your social media content. Drive conversations from there.
Focus on contacting the right people at the right time to win more deals without being flagged as spam.