If you're receiving unwanted communication, it's easy to block phone numbers or email addresses.
How to Block a Phone Number or Email
1. From your Inbox, select the communication you wish to block: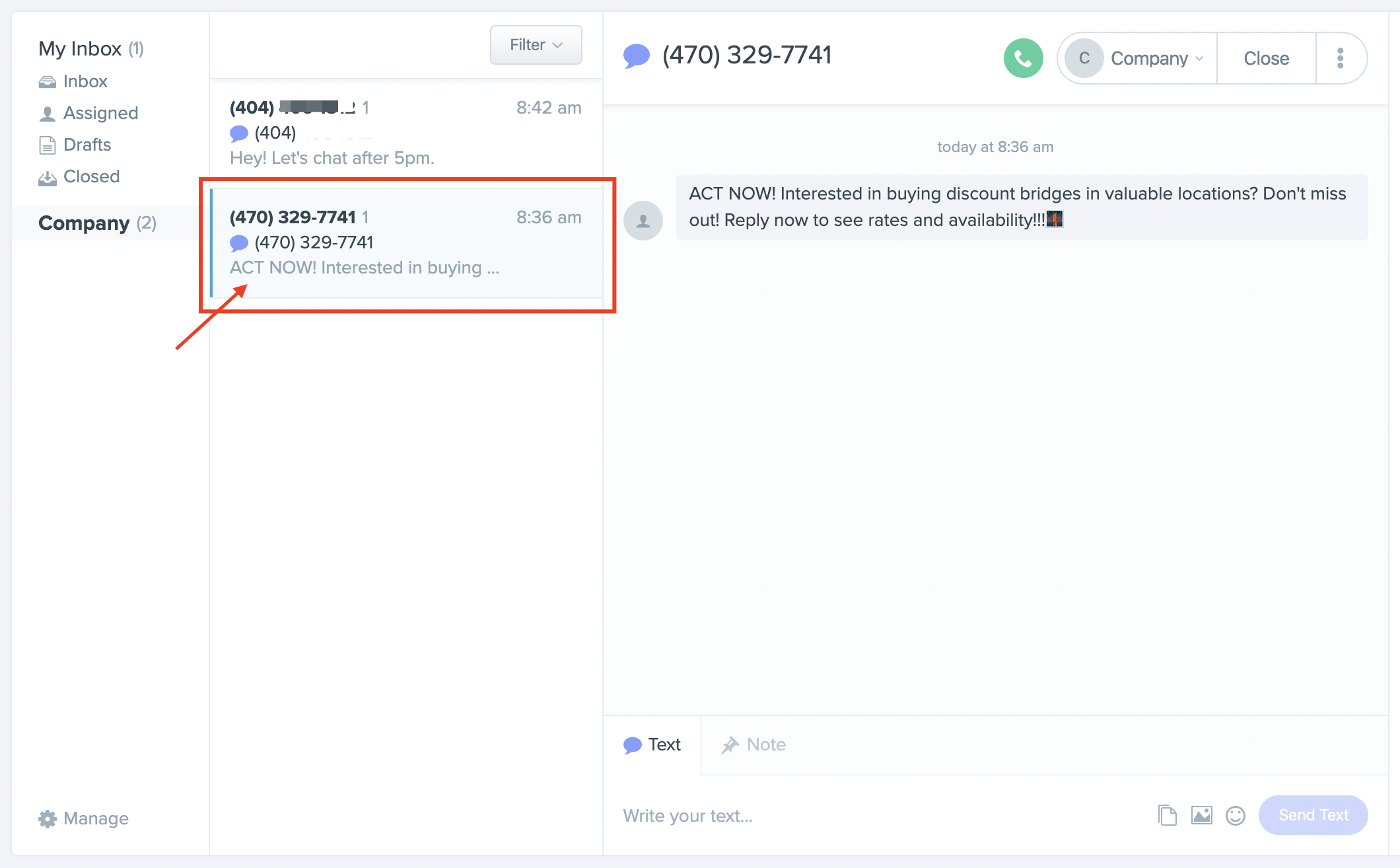 2. Click the ellipsis (...) at the top right of the communication string, then choose the block option from the dropdown: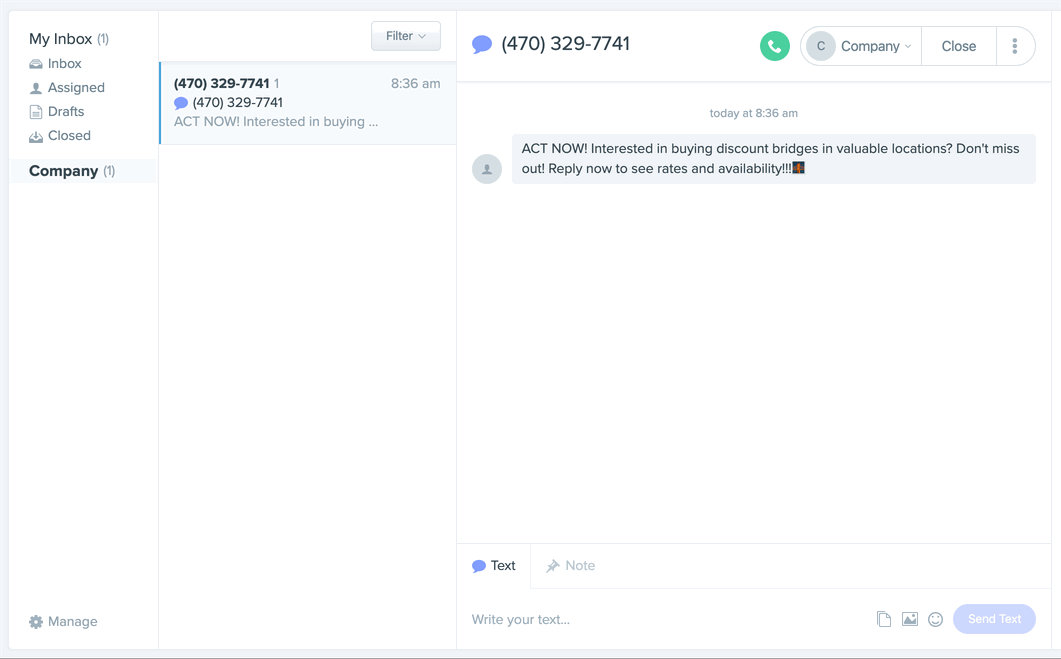 Managing Your Block List
Team Admins can access the list of blocked contacts by navigating to Admin > Company, then scrolling to the bottom of the screen: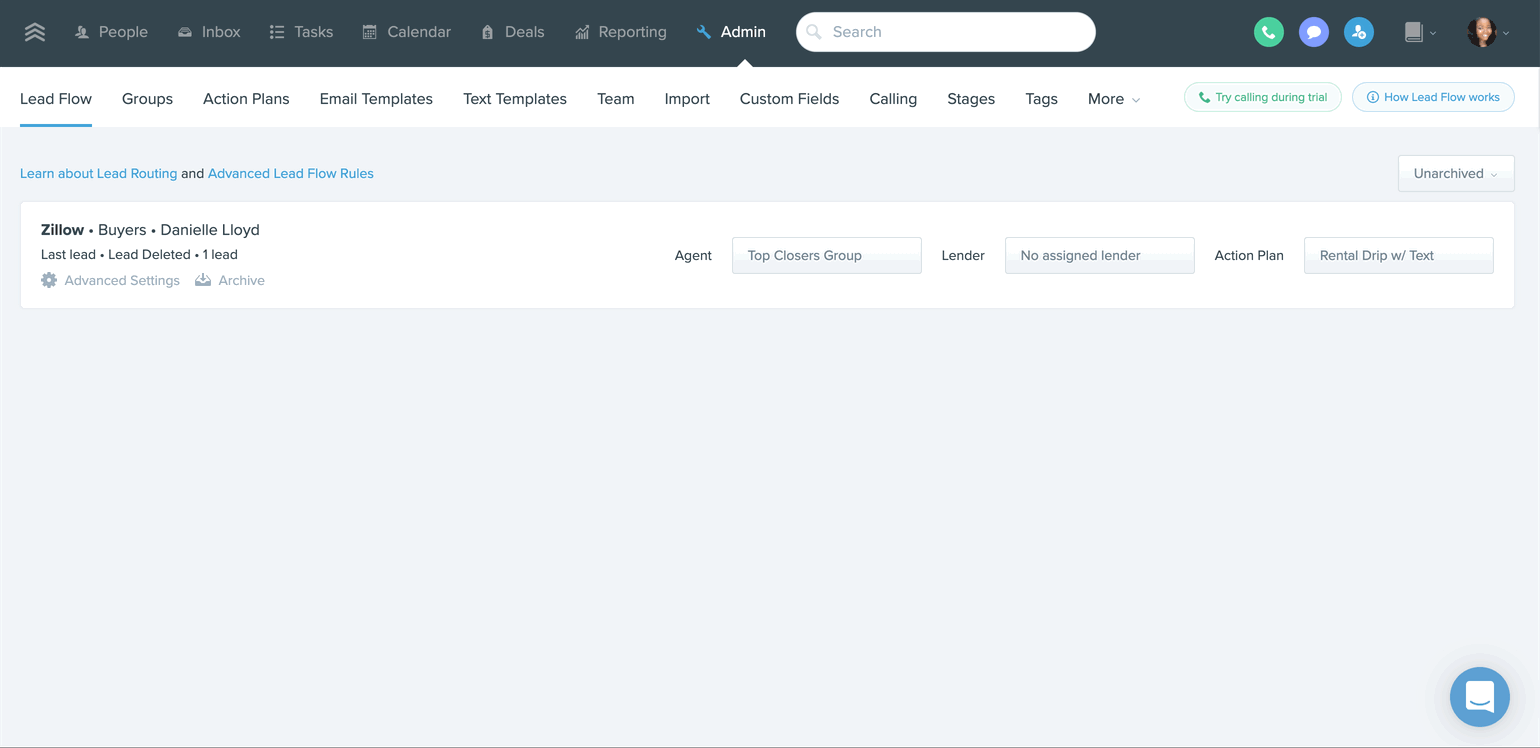 Mass Block Emails or Phone Numbers
Add email addresses or phone numbers, separated by comma, to your block list, then click the blue button to confirm: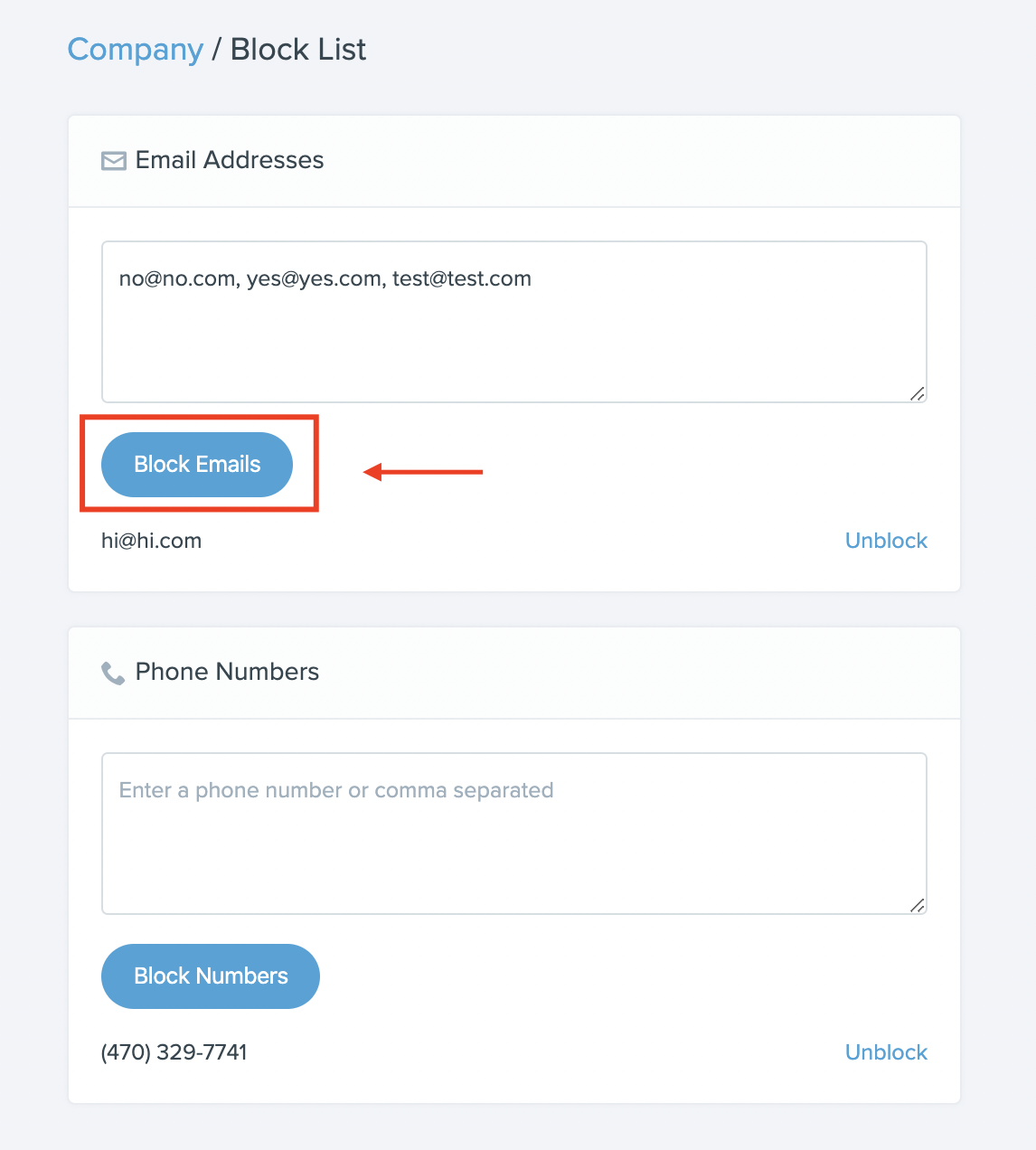 Unblocking a Contact
Simply click "Unblock" next to the email address or phone number: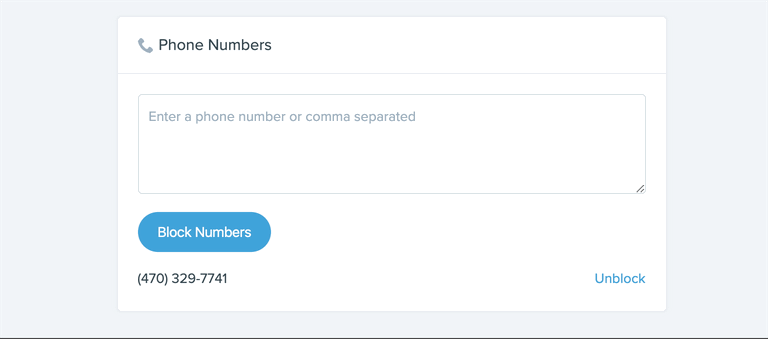 Things to Note
Blocking an email address prevents communication from entering your Follow Up Boss account, it does not affect your direct email account.