Use your Follow Up Boss number for your Google Local Services Ad (LSA) number to get inbound calls and texts recorded automatically in FUB and track new leads coming from Google LSA.
Solo Agents: We recommend using your FUB company number as a team inbox is not needed.
Agents on Teams: Your account Owner or Admin can create the team inbox for you.
Note: We recommend doing this BEFORE getting your ad as it's not easy to change your number with Google after the fact.
Routing Google LSA Calls
Create a Team Inbox by going to Inbox > Manage > New Team Inbox
Note: If these calls will be answered by the same people who answer existing Team Inbox calls, simply provide Google LSA the existing Team Inbox number.
Label the inbox name as Google LSA
Under Call Routing, Add Team Members or Phone Numbers for the call be to routed to
Note: Google tracks answer rates, so the priority is to have your best agents answer quickly
Adjust call setting as desired > Save
Provide the inbox number to Google LSA
Working the Call
Tell your agents to save the Google LSA number in their phone as a contact. Therefore, the caller ID "Google LSA" will appear on their phone when called.
Answered calls will be logged automatically in the team inbox and can be recorded if you have Call Recording enabled.
On the right-hand side of the Inbox, add the contact to FUB and the source will automatically be listed as Google LSA.
Continue working with the contact as normal!
Zapier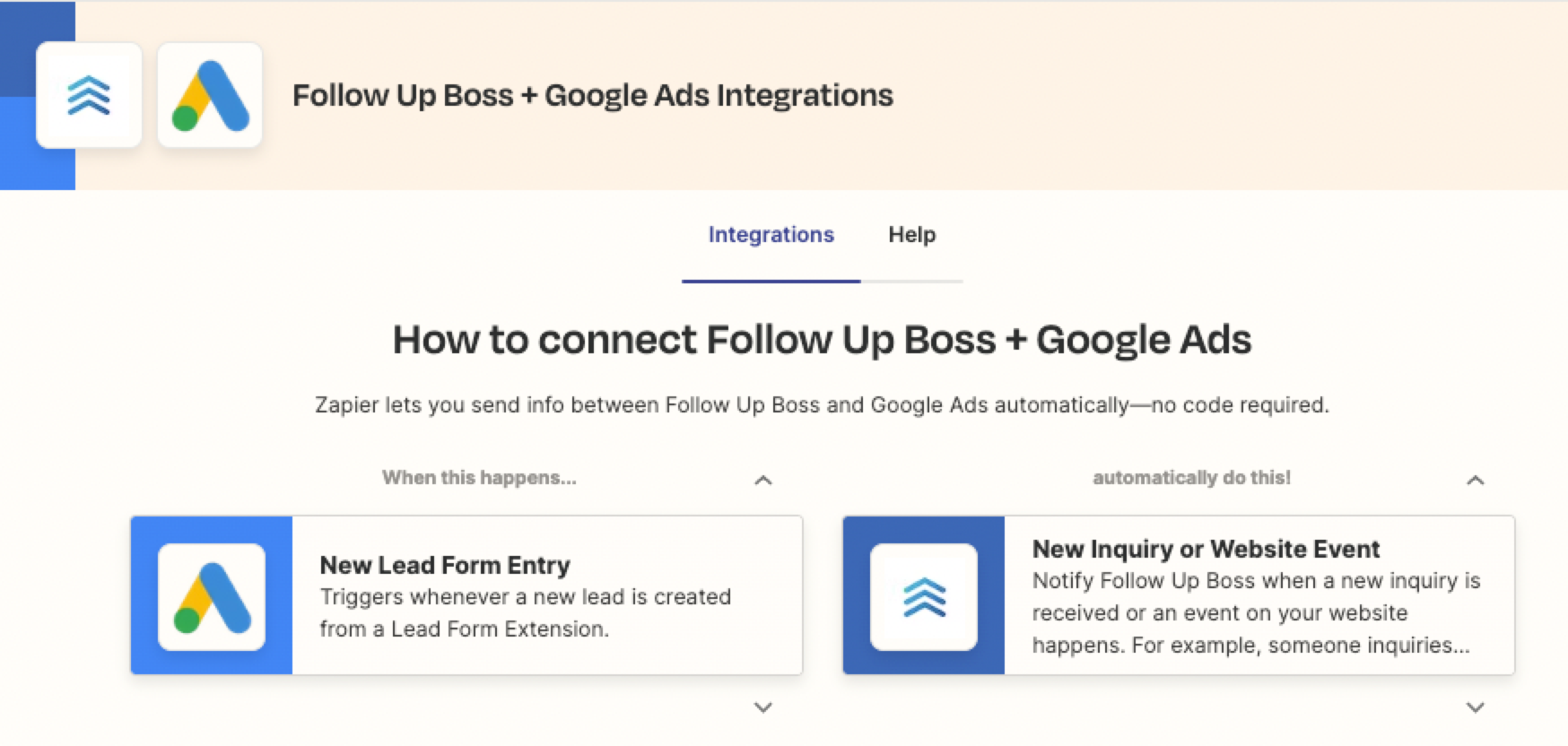 To advance the integration, Zapier can be used with Google Ads and Follow Up Boss.
What to learn more about Google LSA? Check out our blog post How to Use Follow Up Boss to Crush Your Google Ad Conversions