Connecting your Follow Up Boss account with Aiva will allow you to send contacts to Aiva and sync communication notes back to Follow Up Boss.
How the Integration Works
A new contact is added to Follow Up Boss
We send the contact to Aiva
Aiva logs the communication and sends notes that are displayed in the contacts timeline in Follow Up Boss
How to Integrate with Aiva
1. Setup an email forwarding rule to send lead notification emails to your unique Aiva Concierge email address which can be found on the Settings Page.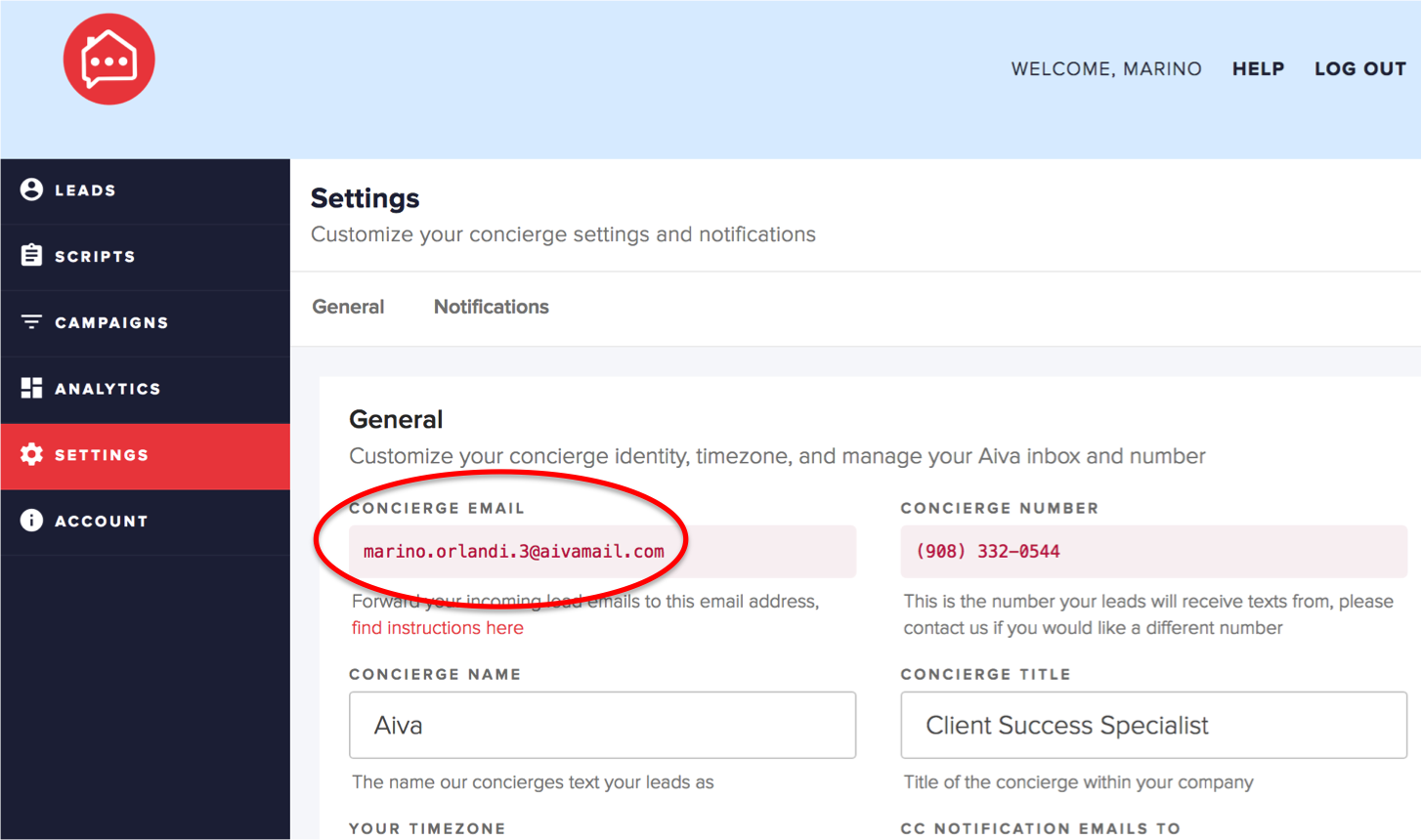 2. Copy your Follow Up Boss API key from the My Settings screen.

3. Paste Your FUB API Key into your Aiva account by going to Account > Integrations > Follow Up Boss > Paste API key.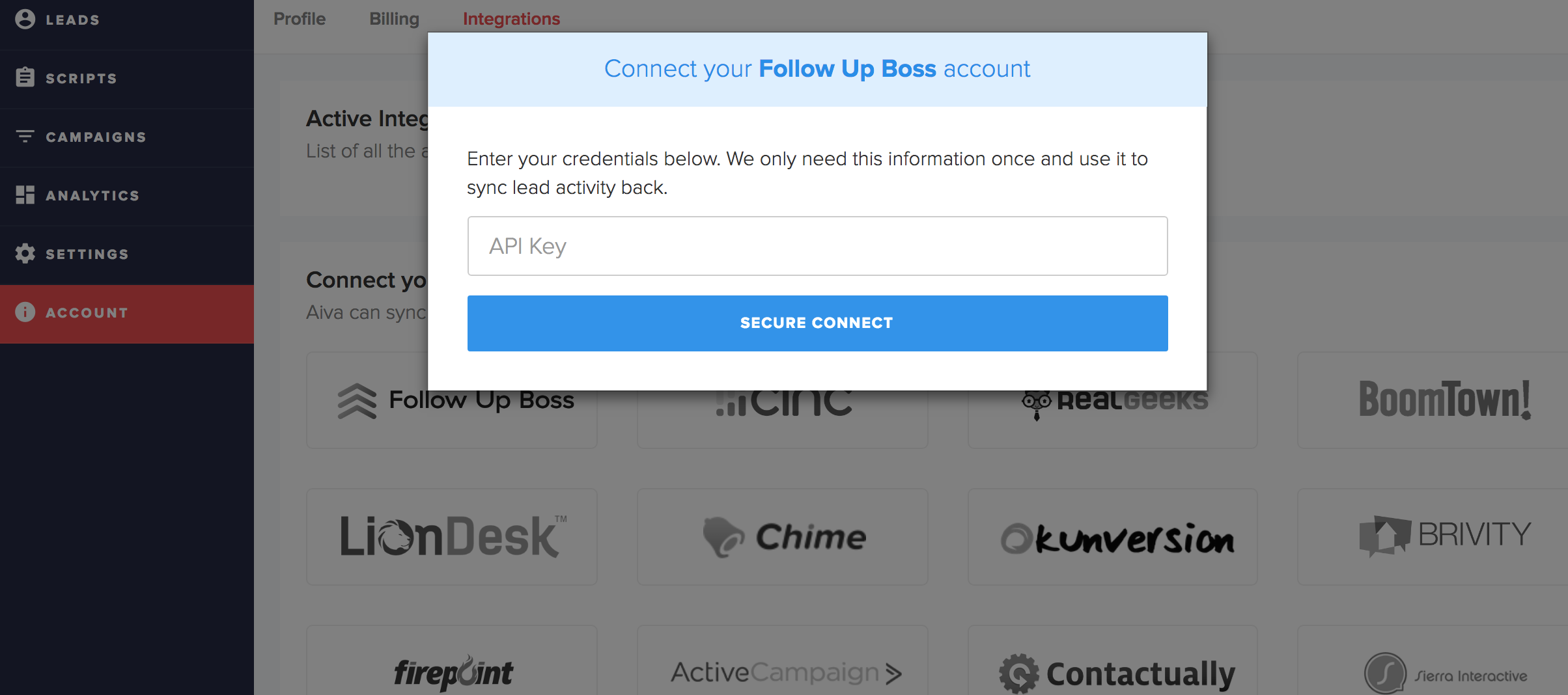 If you need assistance with getting this configured, you can contact us by emailing support@followupboss.com or contact Aiva.