Lead Flow Basics
The lead flow screen lets you select whether or not a new lead is assigned to a particular person or group for each unique lead source. You can also choose a lender to assign a new lead to and an action plan to be applied automatically when the lead comes in.
To add a new lead source, first confirm that we accept leads from that source here.  Next, search for the lead source setup instructions here and connect the lead source.  A new lead source is automatically created on this screen when the first lead from that source is created in Follow Up Boss.  
There are several alternate options for sending in leads from lead sources that are not on our list of supported sources:  Alternate Integration Options.
Lead Source Setup
For each lead source you will need to complete basic setup to determine which agent (or group of agents), lender, and action plan (drip campaign) will be applied to all future new leads from that lead source.
Agent: This is the assigned agent or group of agents that incoming leads will be assigned to automatically
Lender: This is the assigned lender or group of lenders that incoming leads will be assigned to automatically
Action Plan: This is the Action Plan that will be automatically assigned to incoming leads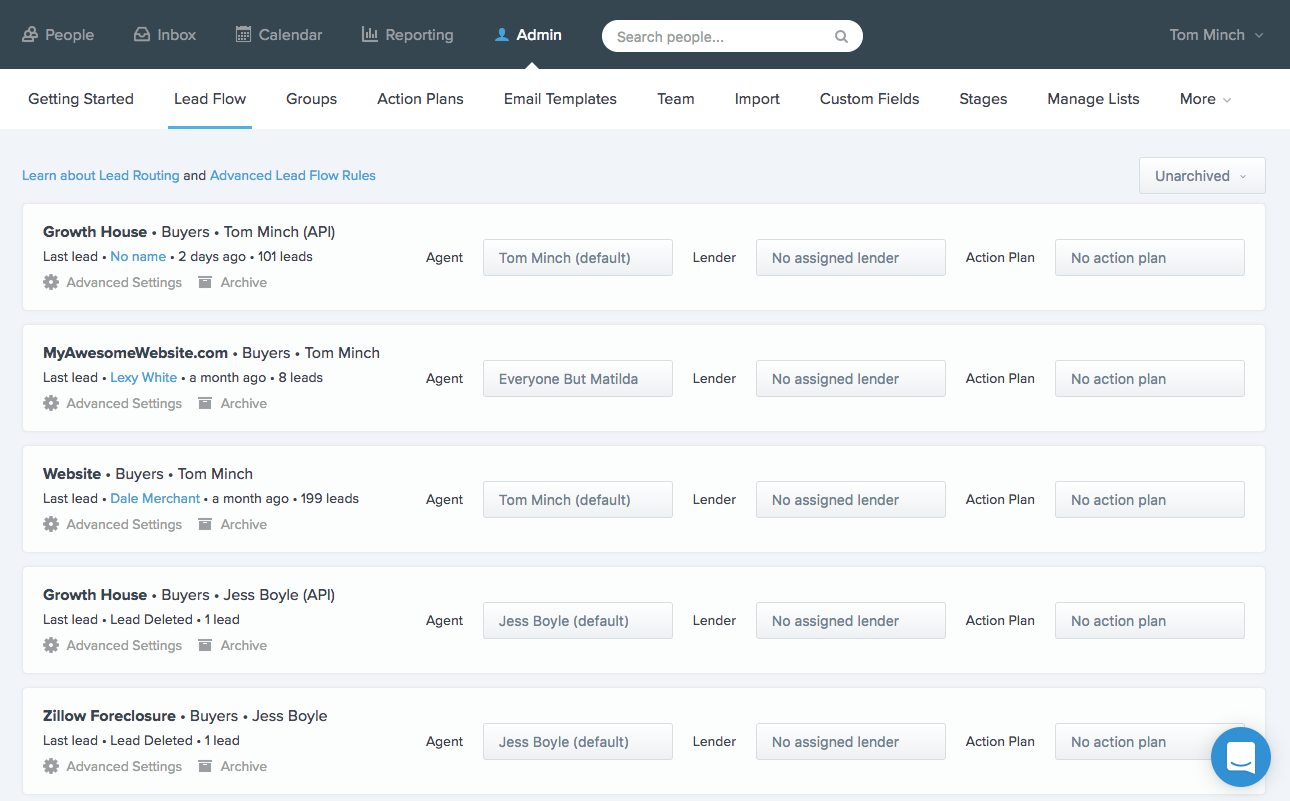 Advanced Lead Flow Setup
View our Advanced Lead Flow Rules article to configure lead assignment based on zip code, price, tags.
Additional Instructions (video)