Assigning new leads directly to a pond is beneficial for teams who want agents to view all new leads from the specified source and choose the leads they work with.
Setup Lead Flow to Pond
1. Go to Admin > Lead Flow
2. Find the desired Source > set Distribution to the Pond > Assign Agent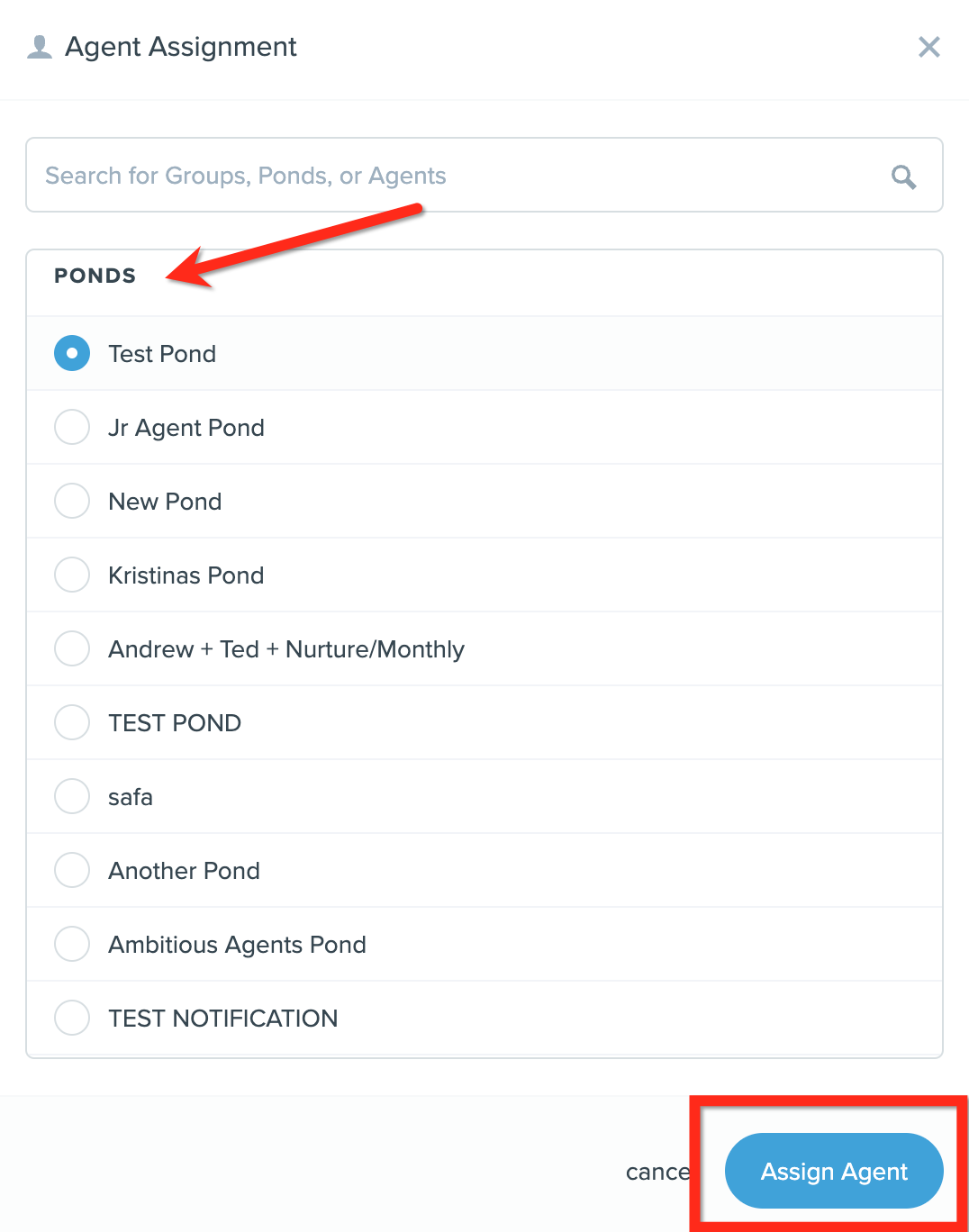 Pond Notifications
Pond Lead Notifications
The pond lead receives notifications as if they were the assigned agent for all the leads in the pond. The pond lead acts as the pseudo-agent for the entire pond for all messaging and notifications. You can see and change the pond lead from Admin > Ponds.

Team Member Pond Notifications
Each user can edit their pond notifications in the Notification Settings.