Creating appointments with clients has never been easier!
You can create an appointment directly inside of Follow Up Boss, invite attendees (they don't need to be in FUB), and have that event instantly sync with your Google Calendar.
We'll also pull in events from your Google Calendar to conveniently see your day from inside of Follow Up Boss.
Google Calendar will also send an invite to your contact about the appointment (Google only feature right now).
Creating an Appointment in the Lead Profile
Important Things to Note:
When you create an appointment from inside a contact profile, we will by default, invite that person to the appointment.
If you untick the box to send an invitation, no email will be sent, but the contact will still see the event on their calendar with the name of the appointment and the description.
If you're creating a follow up that's just for you, then we suggest creating a task.
Creating a General Event from the Follow Up Boss Calendar
Important Things to Note:
When you create an event from inside of your general FUB calendar, no one is invited by default. You can choose the attendees, if any, of your choice.
Syncing
Follow Up Boss will sync all events from your Google Calendar into FUB, whether they are copies or you are the owner of the event.
Follow Up Boss will also sync appointments you create in FUB to your Google Calendar.
Making Changes to Appointments & Events
If you create or edit an appointment in FUB, we sync those changes to the appointment owner's Google Calendar, and Google will then send updates to all attendees, which ensures everyone's Google Calendar is up-to-date.
If you're attempting to make changes to an event you were invited to by someone outside of Follow Up Boss and you are not the owner of the event, any changes you make will be synced back to your Google Calendar, but not to the owner or any other attendees.
FAQs
What's the difference between tasks and appointments?
Tasks are best used for follow up actions for an assigned team member. For example, creating a reminder to reach out in one week after your phone call, or assigning a team member to create a CMA.
Can you sync to another calendar besides Google Calendar?
If your Follow Up Boss account is connected to a Google Apps or Gmail account, tasks with a date and time in Follow Up Boss will show up in your Google Calendar. We do not currently sync with iCal, Outlook, or other calendars. Here's more on our calendar connection.
You don't need direct calendar syncing to use appointments! Your tasks and appointments will be located in your Follow Up Boss calendar, both on the desktop and mobile.
Can others see appointments that sync into Follow Up Boss from my connected calendar?
Not by default. You can enable or disable this under "My Settings."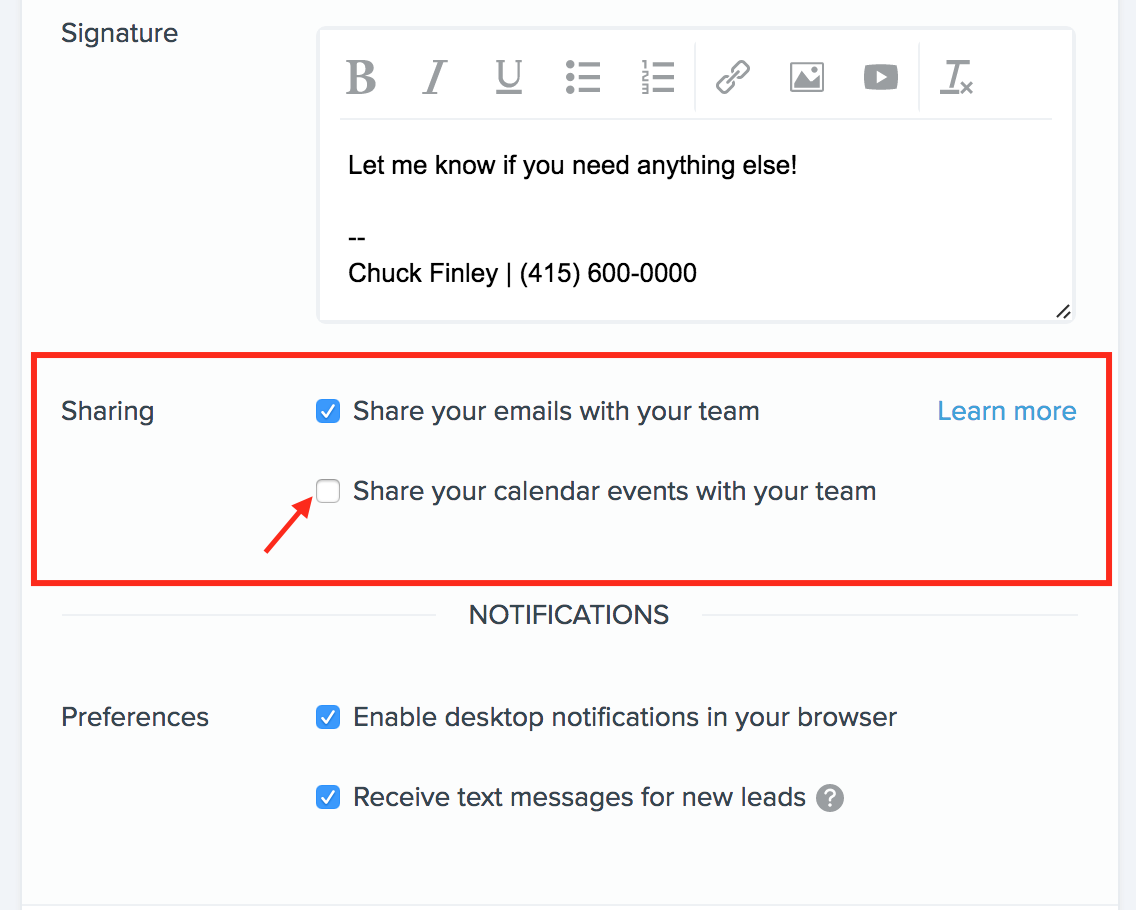 Where can I see my Google calendar events in my FUB calendar?
You can view your Google calendar events in your FUB calendar by selecting the "Google calendar" event filter and selecting "Me" in the user drop-down menu: