When at least one user has the calling add-on enabled in Follow Up Boss, you will see the Phone Numbers tab appear in the Admin menu. On this page, numbers can be viewed, changed, swapped, moved, and edited.
Note: Changes made on this page will not affect billing. To purchase additional calling add-ons for users, the owner must go to billing.
Change Number

Go to Admin > Phone Numbers
Select Actions > Change Number to the right of the number
Enter the Area Code (up to 6 digits) > Find Available Numbers
Select the Desired Number > Change Number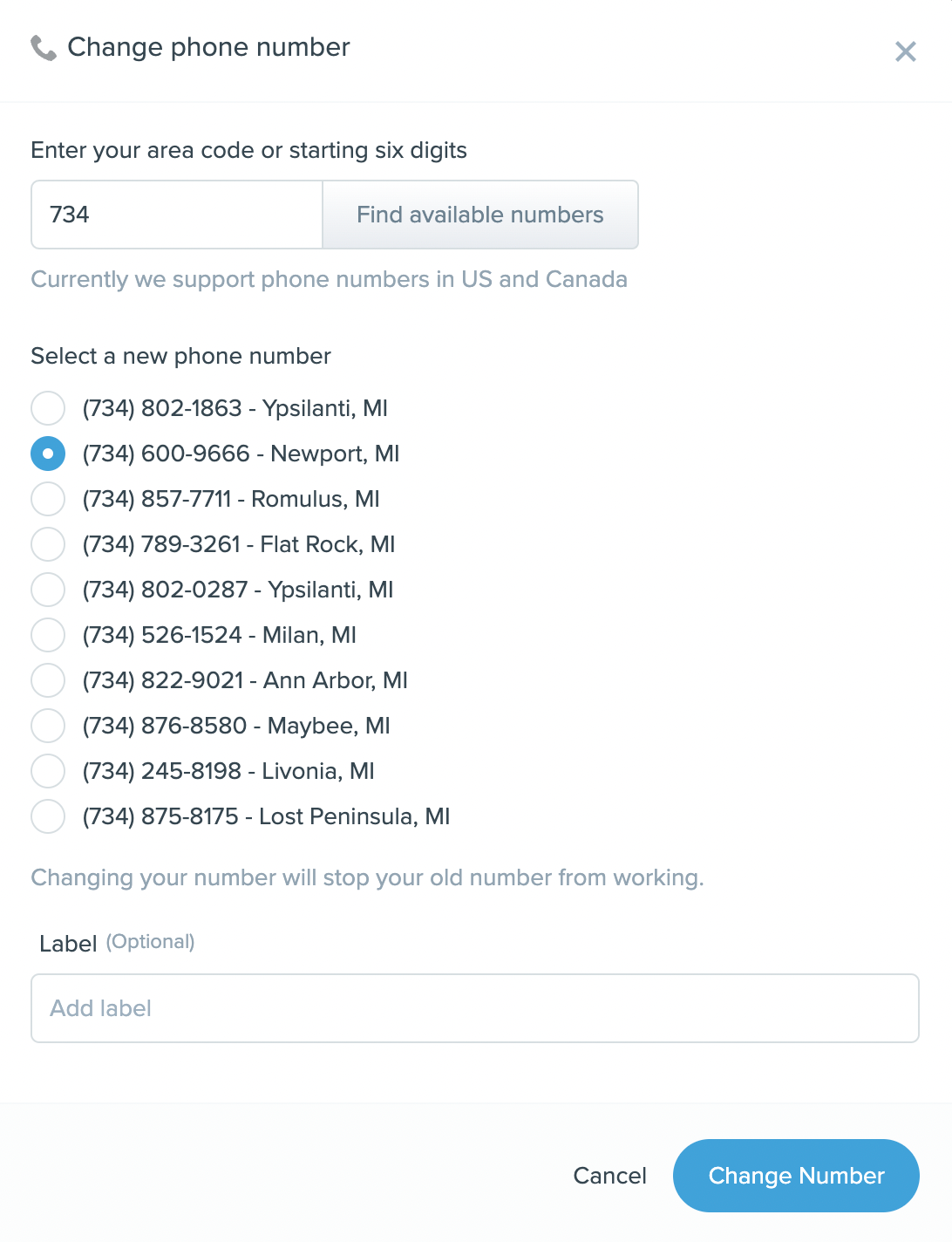 The old number will be released and appear on the phone numbers page for 30 days before being permanently removed from the account.
Swap Number

Numbers can be swapped to another team member, team inbox, or company.
Go to Admin > Phone Numbers
Select Actions > Swap Number
Choose the desired Number > Swap Numbers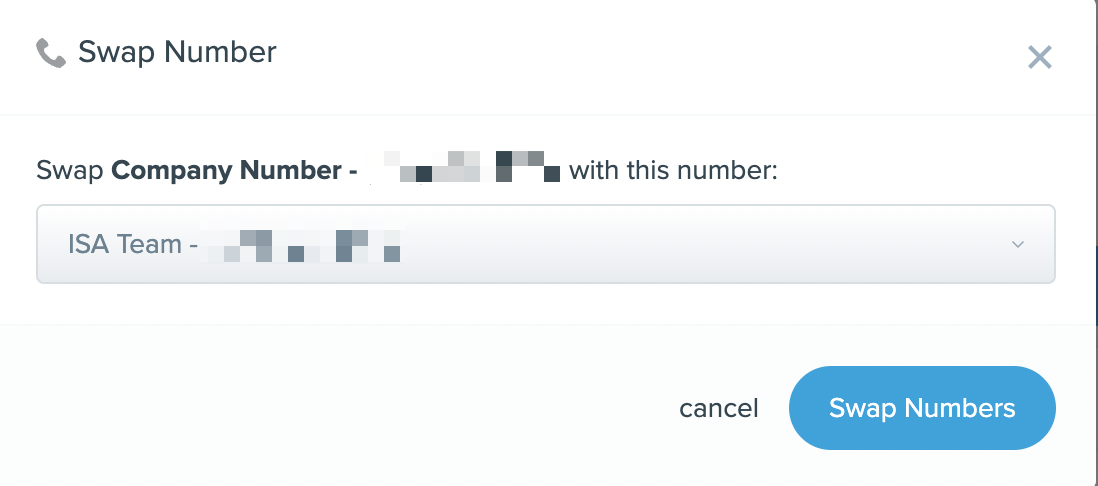 Move Number

This function allows numbers to be moved to Team Inboxes. Numbers can only be moved from Team Inboxes.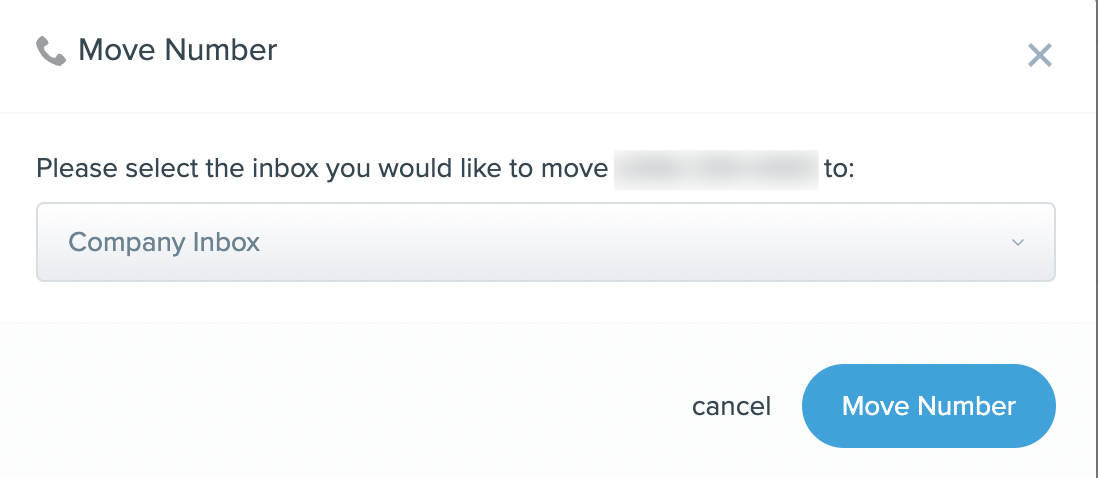 Edit Label

This allows admin users to edit the number label for managing purposes. The number label is internal only.