Do you need to give access to an individual on your team beyond just the assigned agent and lender? Perhaps you want a team lead or ISA to have access, but do not want to raise their access to be an admin. Collaborators are an easy way to provide this access without changing their user role and permissions within the Team settings.
How it Works

How to Set it Up
Collaborators can be viewed and managed on the right-hand side of a lead profile.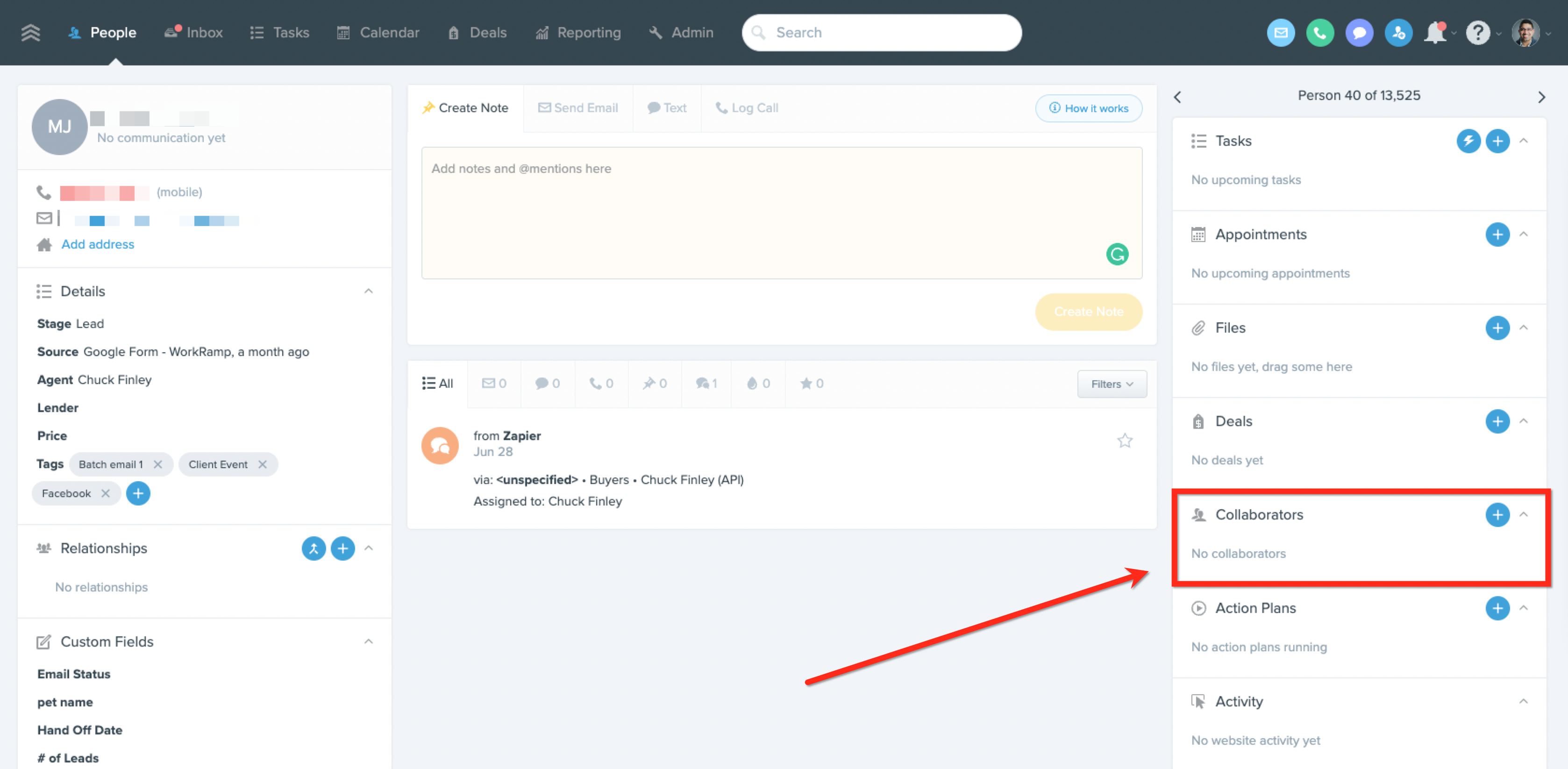 Adding Collaborators
To add collaborators to a lead profile, click the blue plus sign in the collaborator's tile > select desired users > save.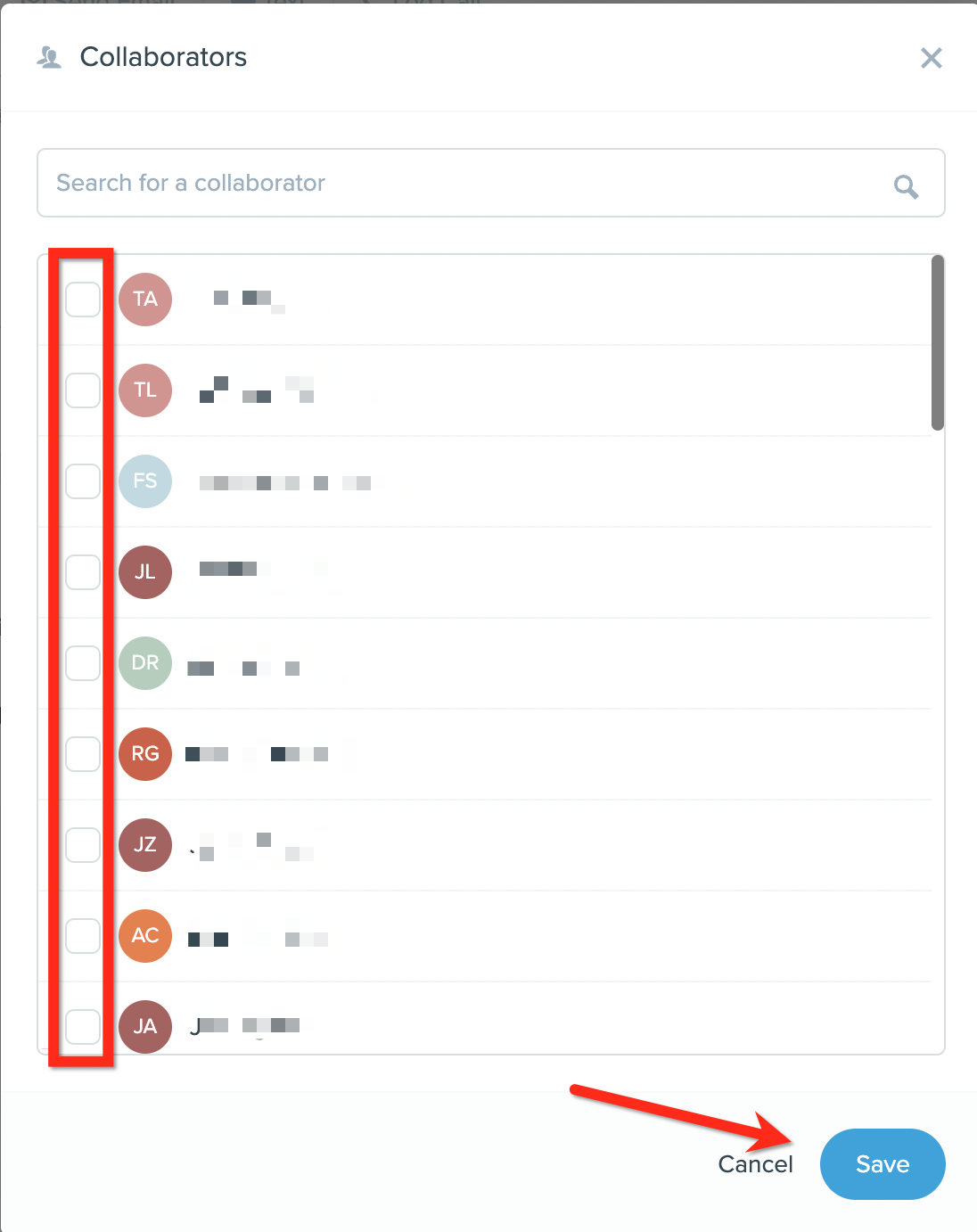 Removing Collaborators
To remove collaborators on the lead profile, hover over the collaborator's name within the collaborator tile > select the trash icon.

Filtering by Collaborator
On the people screen, you can filter by collaborators to see what leads a specific user is assigned to.
Mass Adding Collaborators
You can mass-add collaborators to a number of people. Select the contacts you'd like to add collaborators to and select Add Collaborators from the mass actions menu.
You can add selected people to multiple collaborators in one go. Each collaborator will be notified via email that they were added to people. You can also mass-remove collaborators from a number of people in the same way.
Automatically Adding Collaborators
Use Action Plans to automatically add collaborators to leads as they come into Follow Up Boss.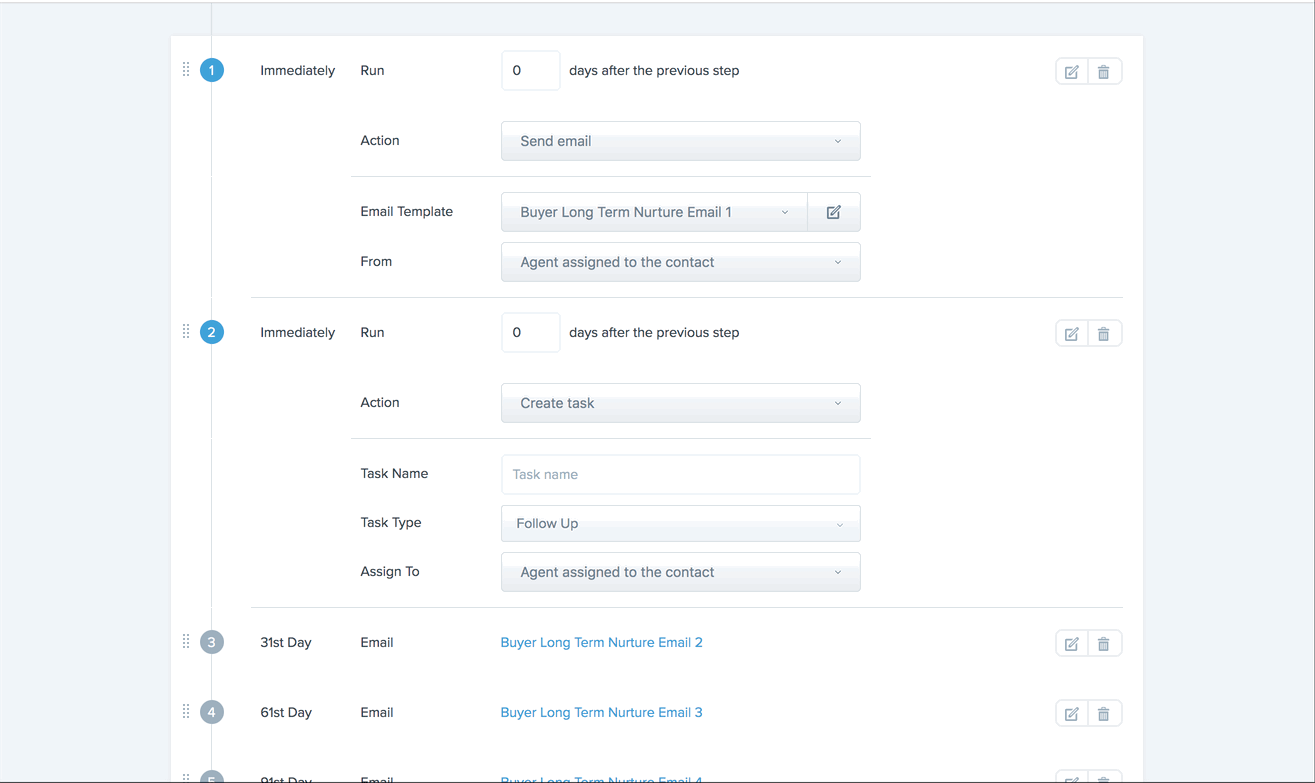 FAQs
Why was I automatically removed as a collaborator?
When a user is added as a collaborator and then becomes the assigned agent, they will automatically be removed as a collaborator. If the contact is reassigned, the previous agent will not be automatically added as a collaborator again.
What notifications will I receive as a collaborator?
When you are added as a collaborator, you will receive a bell and email notification (depending on your Notification Settings).
Collaborators do not receive notifications when there is communication from the lead or lead activity (the assigned agent receives these notifications). The best way to notify collaborators of this activity is for the assigned agent to @mention the collaborator in a note or assign a task to them.
Note: Any communication from the lead directly to the collaborator's email or FUB number will notify the collaborator (agents will not be notified of this communication but can view it).
What permissions does a collaborator have?
Collaborators are able to perform any actions that an assigned agent or lender can.
Collaborators can also view any shared emails for the person.
Collaborators will NOT be notified regarding certain actions like an Agent will be. To see what kinds of notifications an assigned agent receives, please click here.