Deleting contacts in FUB will result in all information on the lead profile being erased from your account. This information cannot be restored in any way once you have confirmed that you would like to delete your contact.
Note: If you do not wish to permanently remove a lead's data from your account, move them to the stage trash.
Deleting a Contact (Admin Users)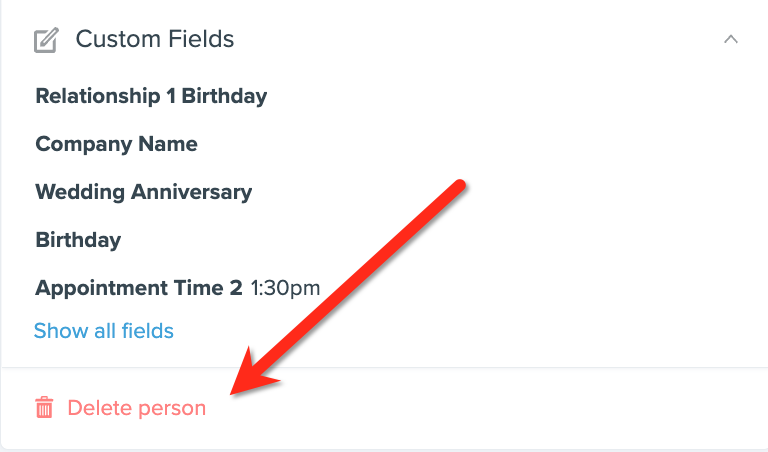 Go to the Lead Profile
Scroll down until you see the Custom Fields section on the left-hand side. Under this section, select Delete Person.
Moving a Contact to the Stage Trash
All users, including agents and lenders, can change a leads stage to trash. Leads in the stage trash are hidden in the system unless searched or filtered to the stage trash. Here is more information about leads in the stage trash.