Mobile carriers now require all businesses to be registered in order to send text messages through apps like Follow Up Boss. As part of the registration process, carriers verify opt-in consent by going to your website and confirming there is an information request form that includes opt-in language. 


What makes good opt-in?
Here is an example of a form without proper opt-in and a form with proper opt-in: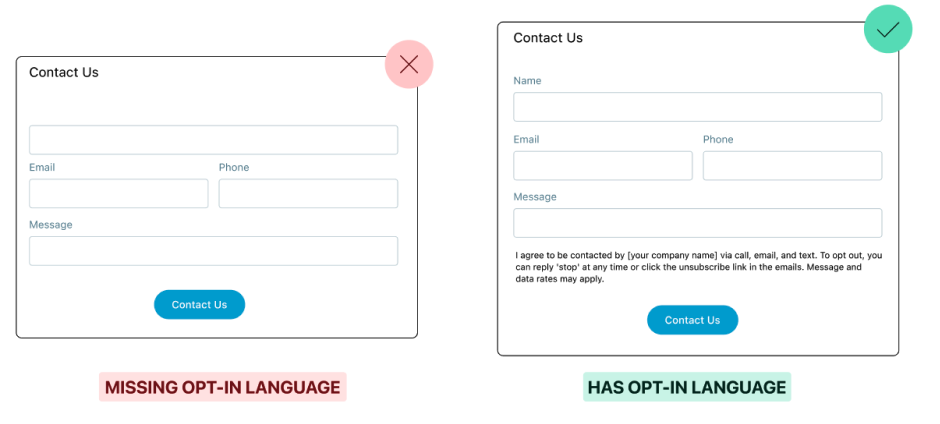 The form on the right would be approved because it has opt-in language as part of the form while the form on the left would be rejected because there is no opt-in language. Here is an example of approved opt-in language:

I agree to be contacted by [your company name] via call, email and text. To opt-out, you can reply "stop" at any time or click the unsubscribe link in the emails. Message and data rates may apply.
You can copy the text above and send it to your web developer to have it added to your existing form on your website. 
How do I submit it?
On your Business Registration form in Follow Up Boss, you will confirm that you have opt-in language anywhere you are collecting contact details, such as your website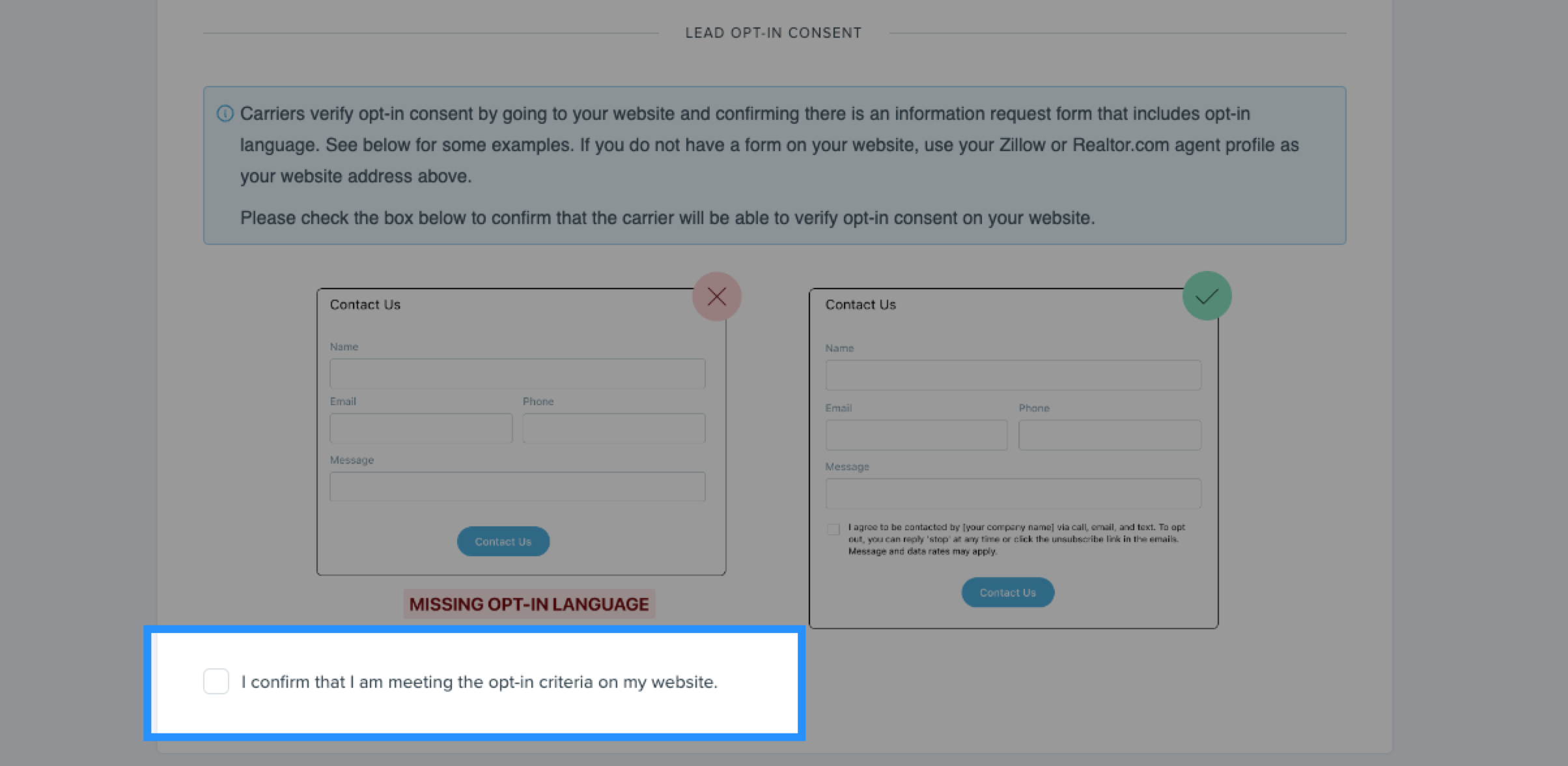 FAQS
What if I don't have a website?
If you do not have your own website you can use your brokerage's or company's website, so long as they have opt-in language on their primary contact form. You can also create your own simple, free website using Wix so that you can add opt-in language to the contact form. Here is a step-by-step guide on how to do that: Create a Business Page with a Contact Form
What if I have a website but no form?
Email your developer to have it added! If you do not have the ability to edit the form on your website, you can spin up a simple, free website using Wix so that you can add opt-in language to the contact form. Here is a step-by-step guide on how to do that: Create a Business Page with a Contact Form