Wix.com provides a free service to create a website with lead capture forms. The website contents and forms can be customized and leads are directly sent to your FUB account for follow-up.  
⚠️ To be compliant with Business Registrations, your website must have a

contact form

and

opt-in language

(steps 14- 18).  
Create a Website
1. Go to Wix.com 
2. Click Get Started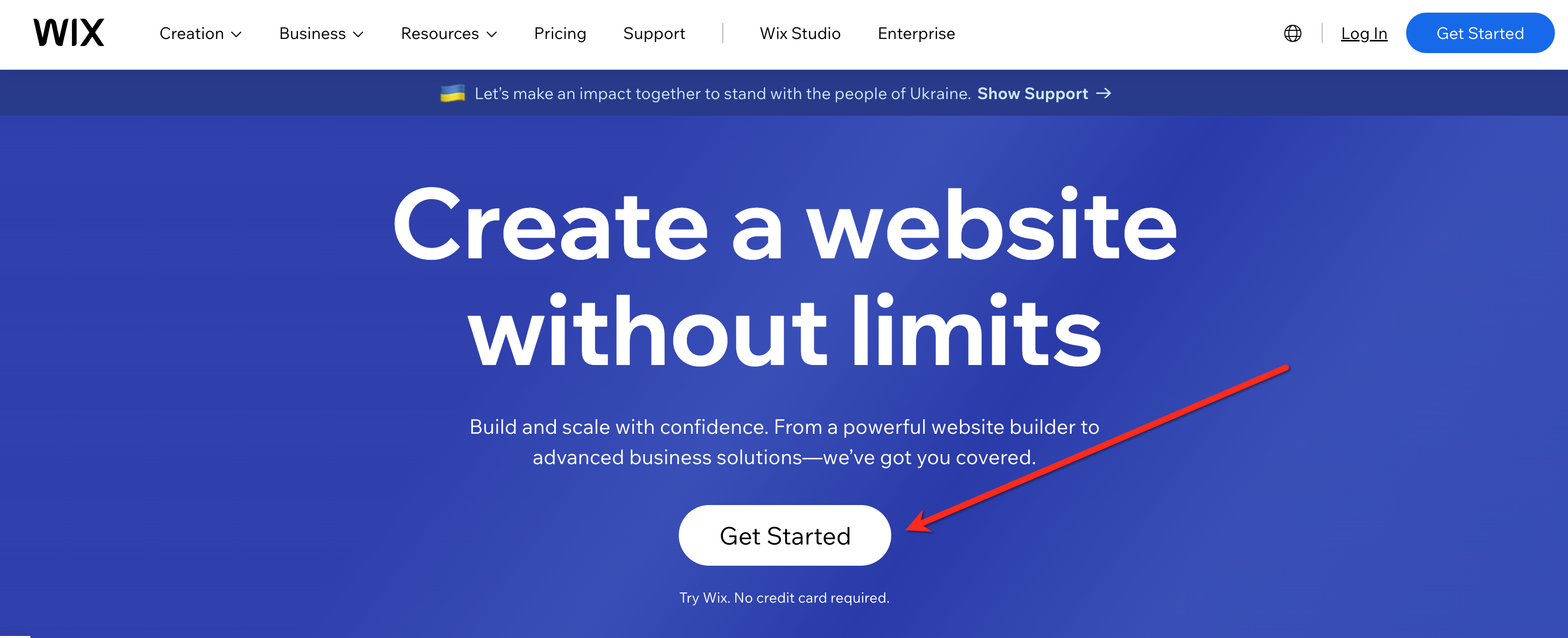 3. Sign Up with your preferred method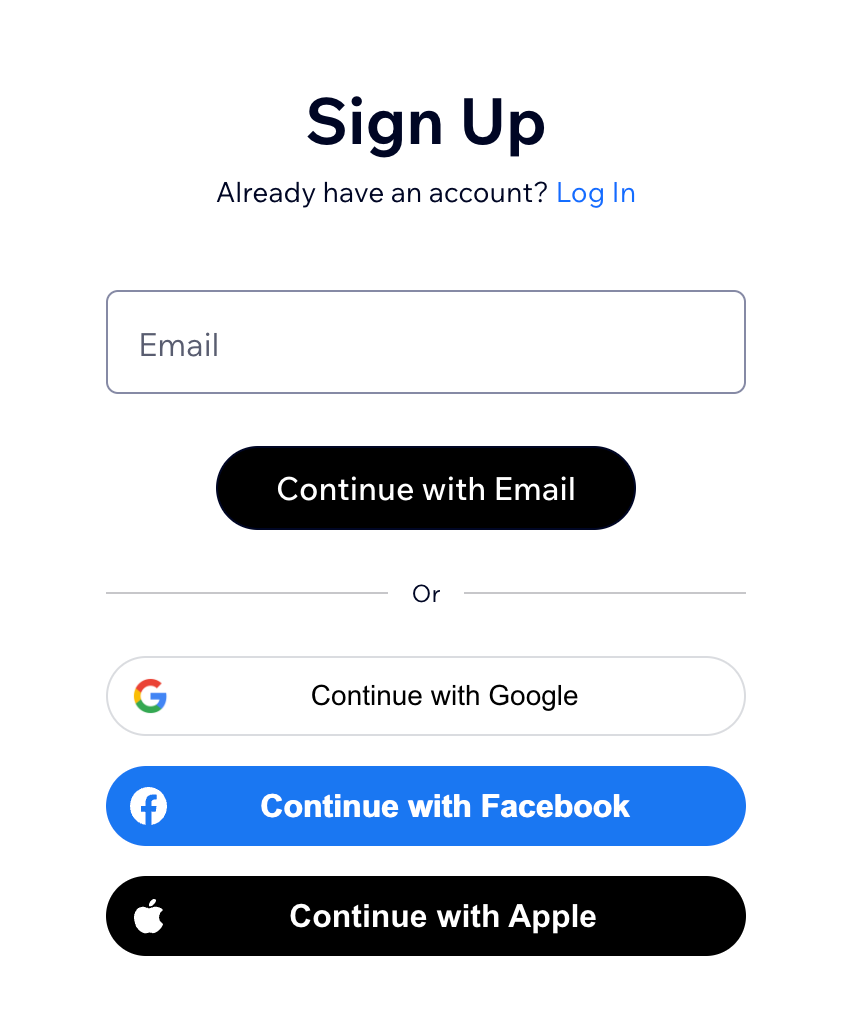 4. Select For myself, my business, or a friend > Continue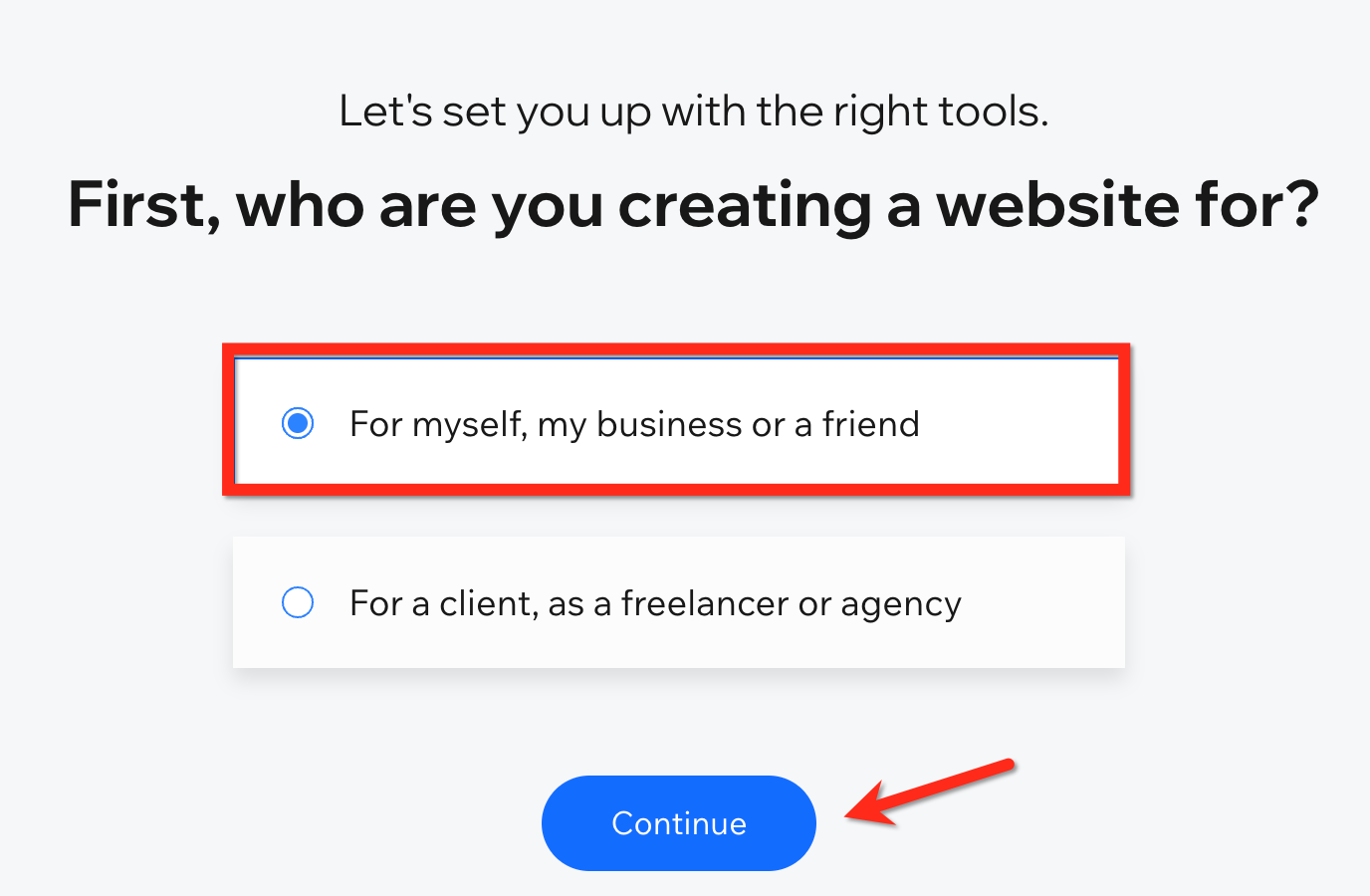 5. Search and select Real Estate Landing Page > Next

6. Complete your Business Details > Continue to Dashboard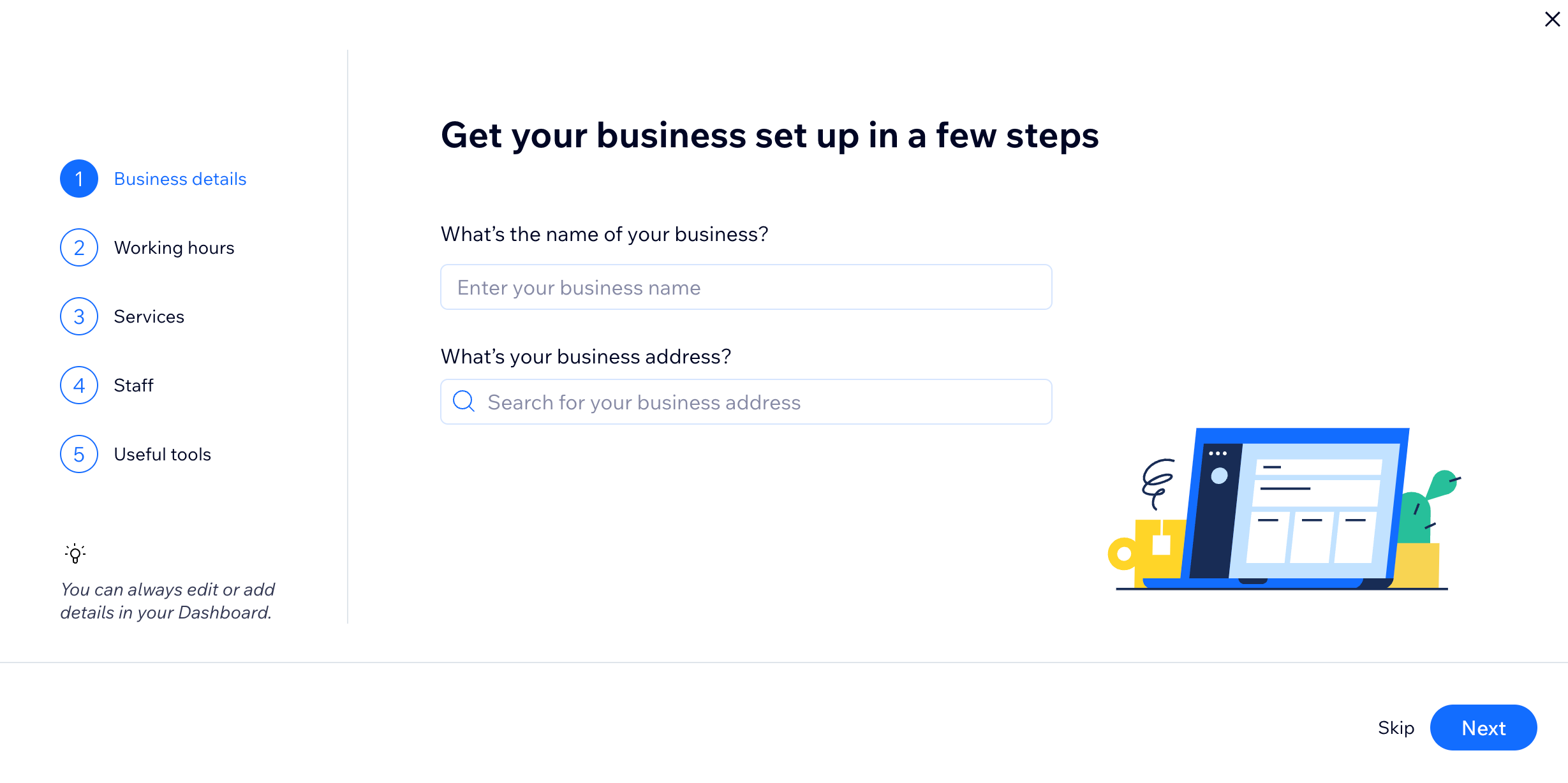 7. Select Design Site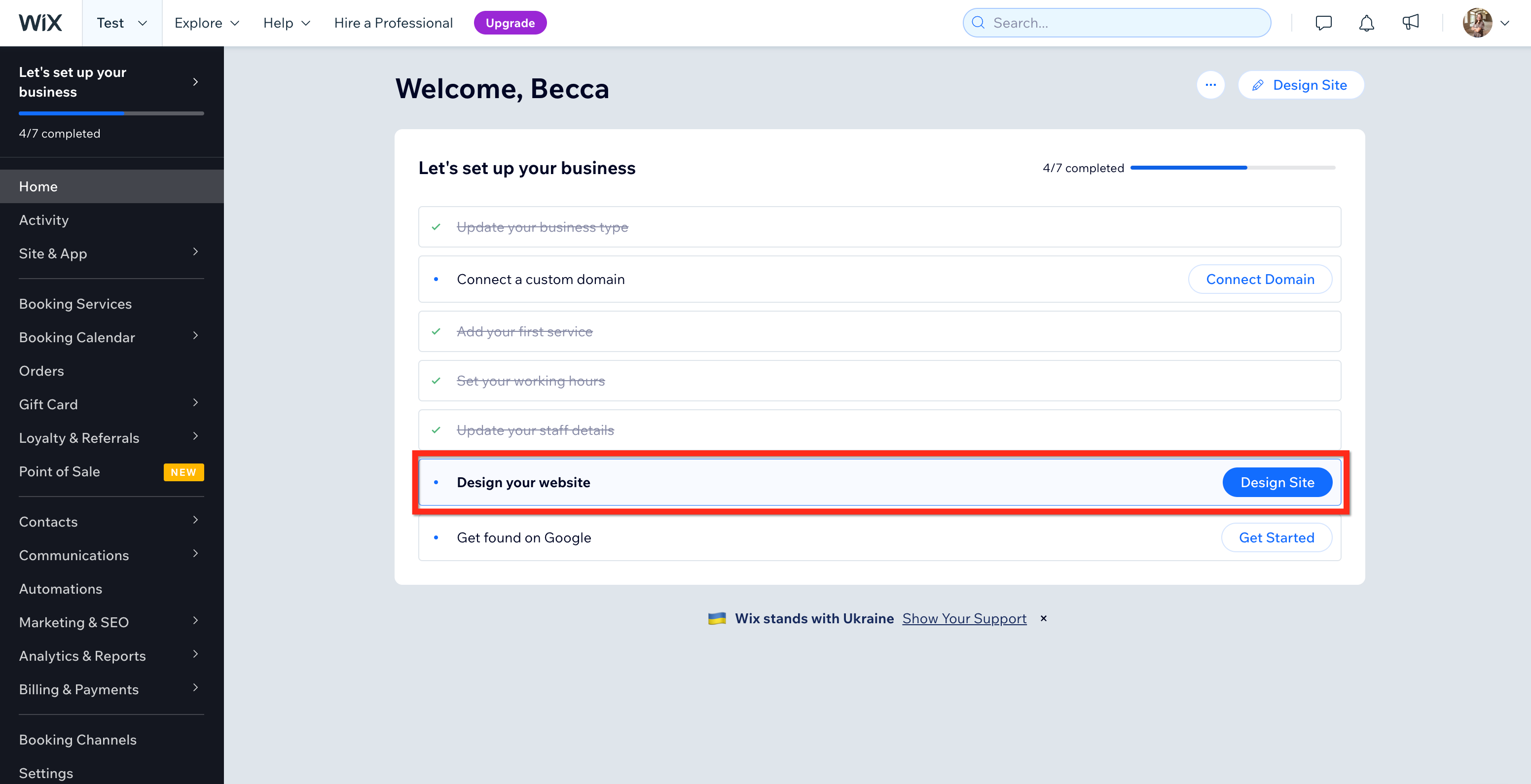 8. Choose Let Wix create a site for you > Get Started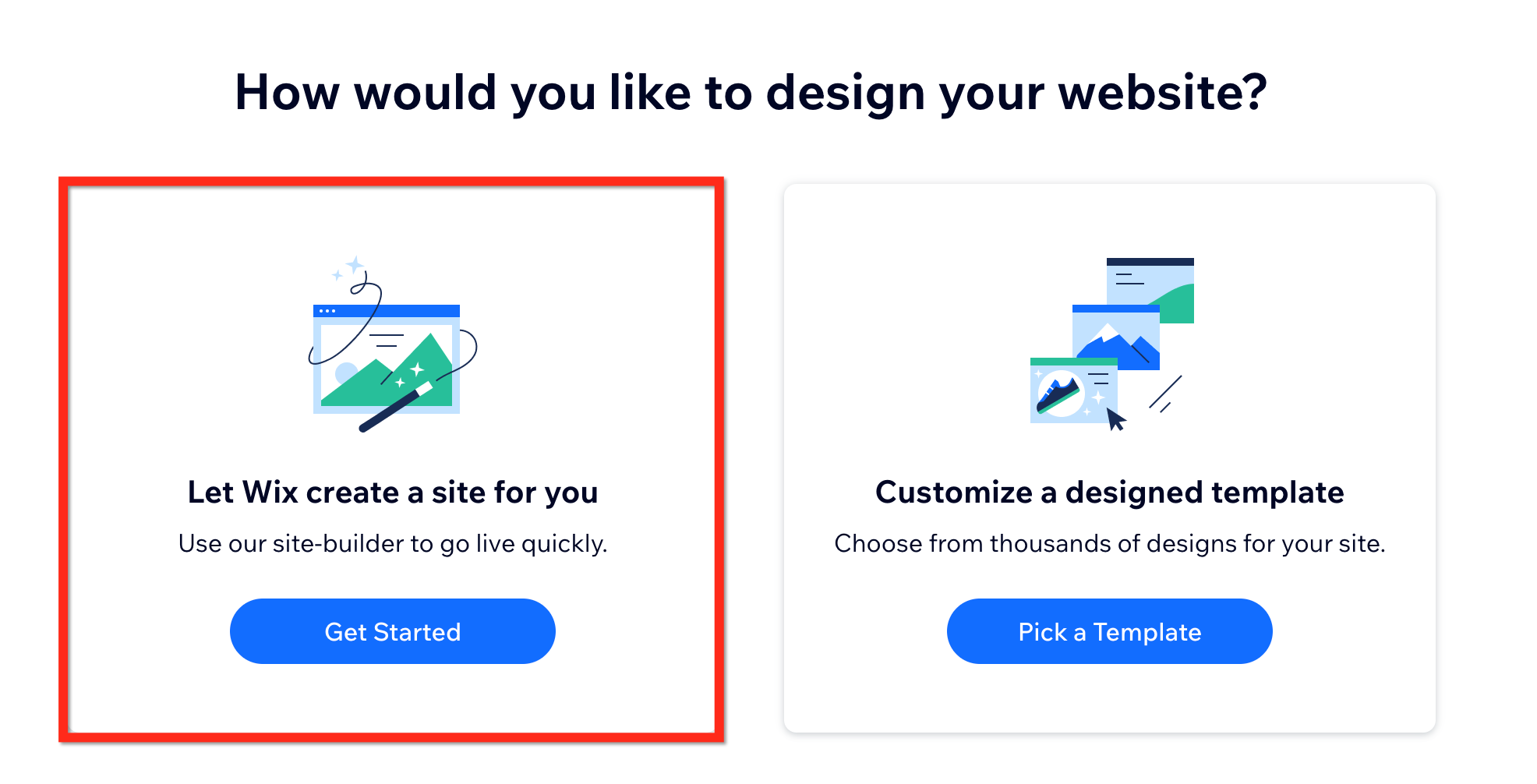 9. Review and Edit your info > Next
10. Pick a theme > Next
11. Pick your favorite homepage design > Next
12. Add Pages to your site (optional) > Skip/Next
13. Go to Editor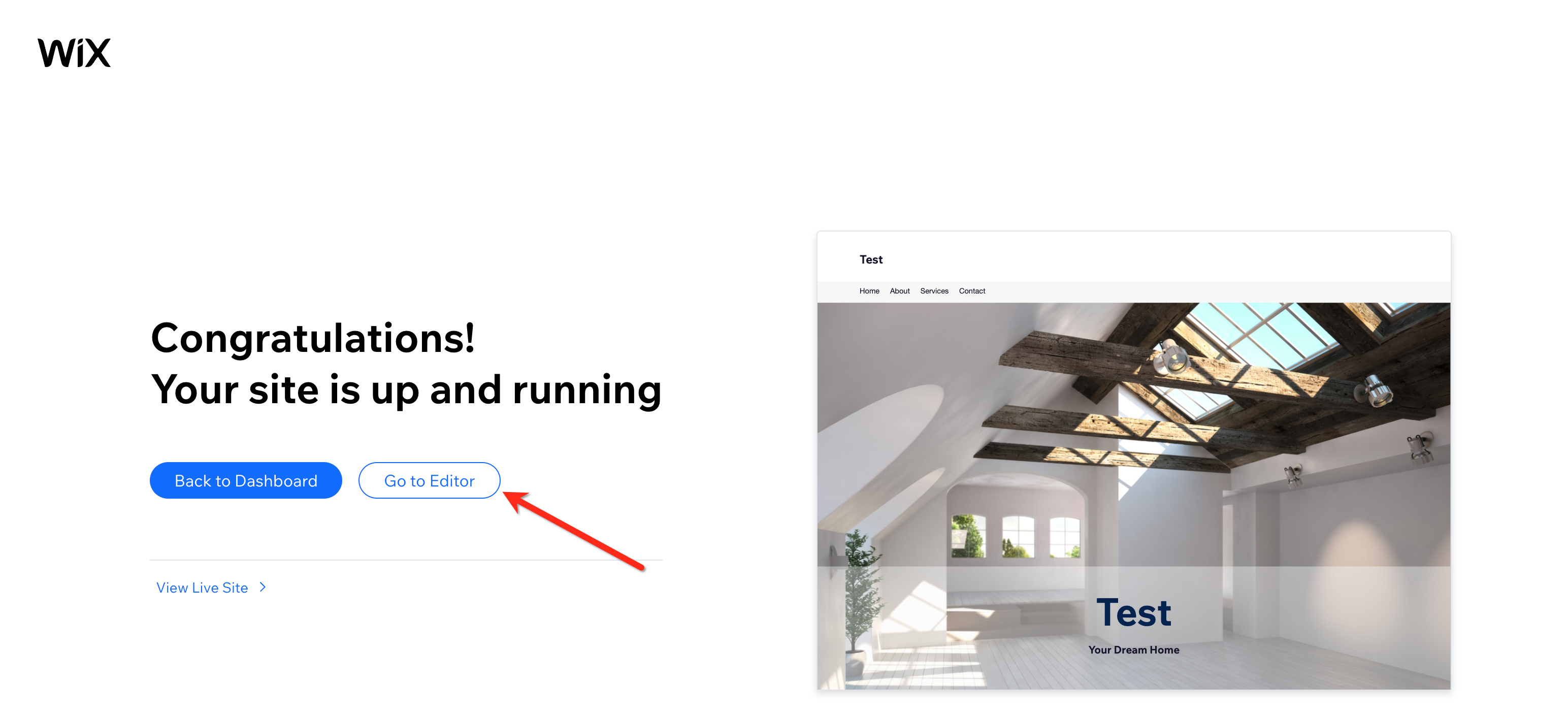 14. Add Elements by clicking the + symbol in the upper left-hand corner > Contact & Forms > Contact > Select a Form
Note: Contact forms are required for Business Registration approval.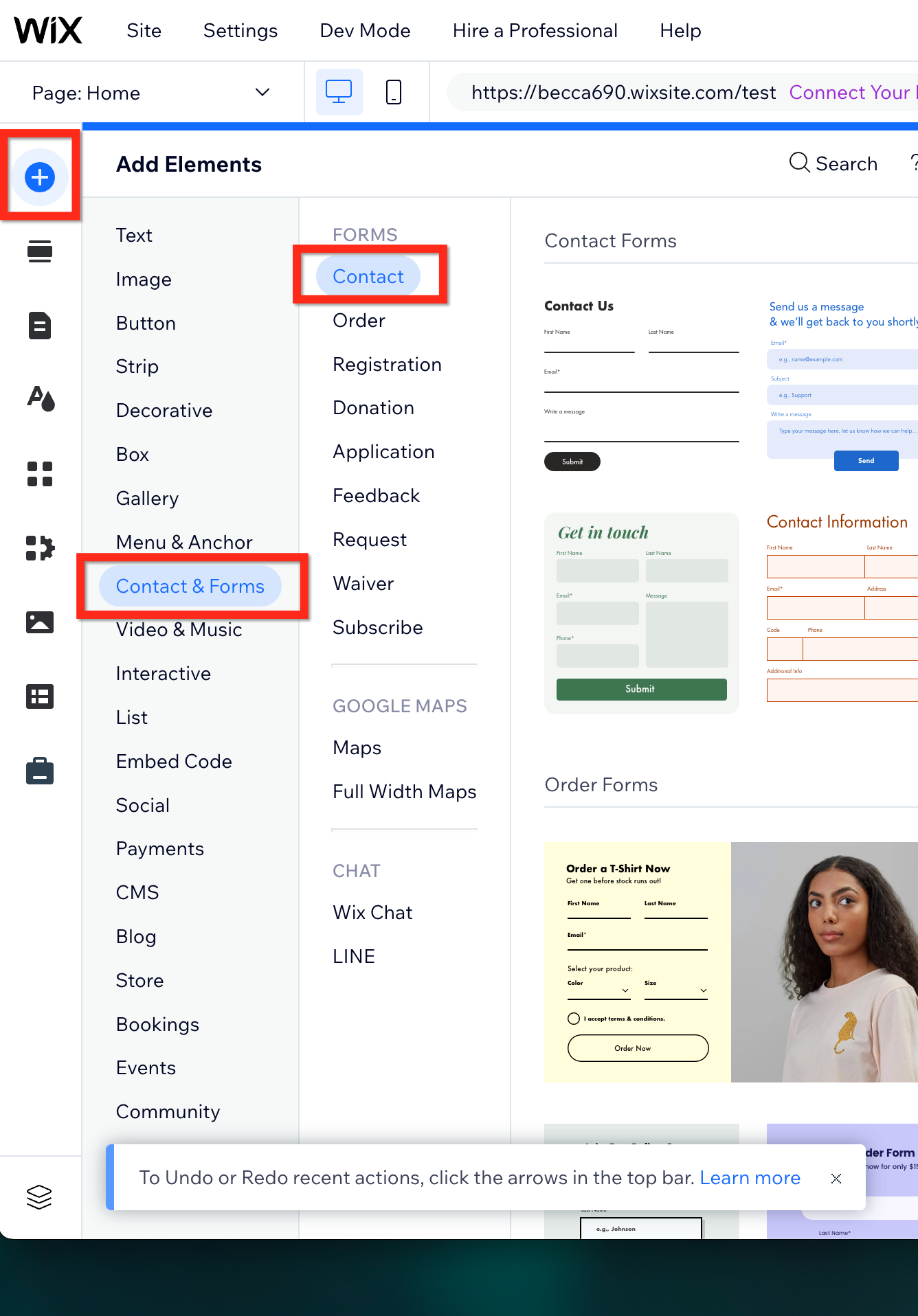 15. Select Add New Field > Contact Fields > Terms Checkbox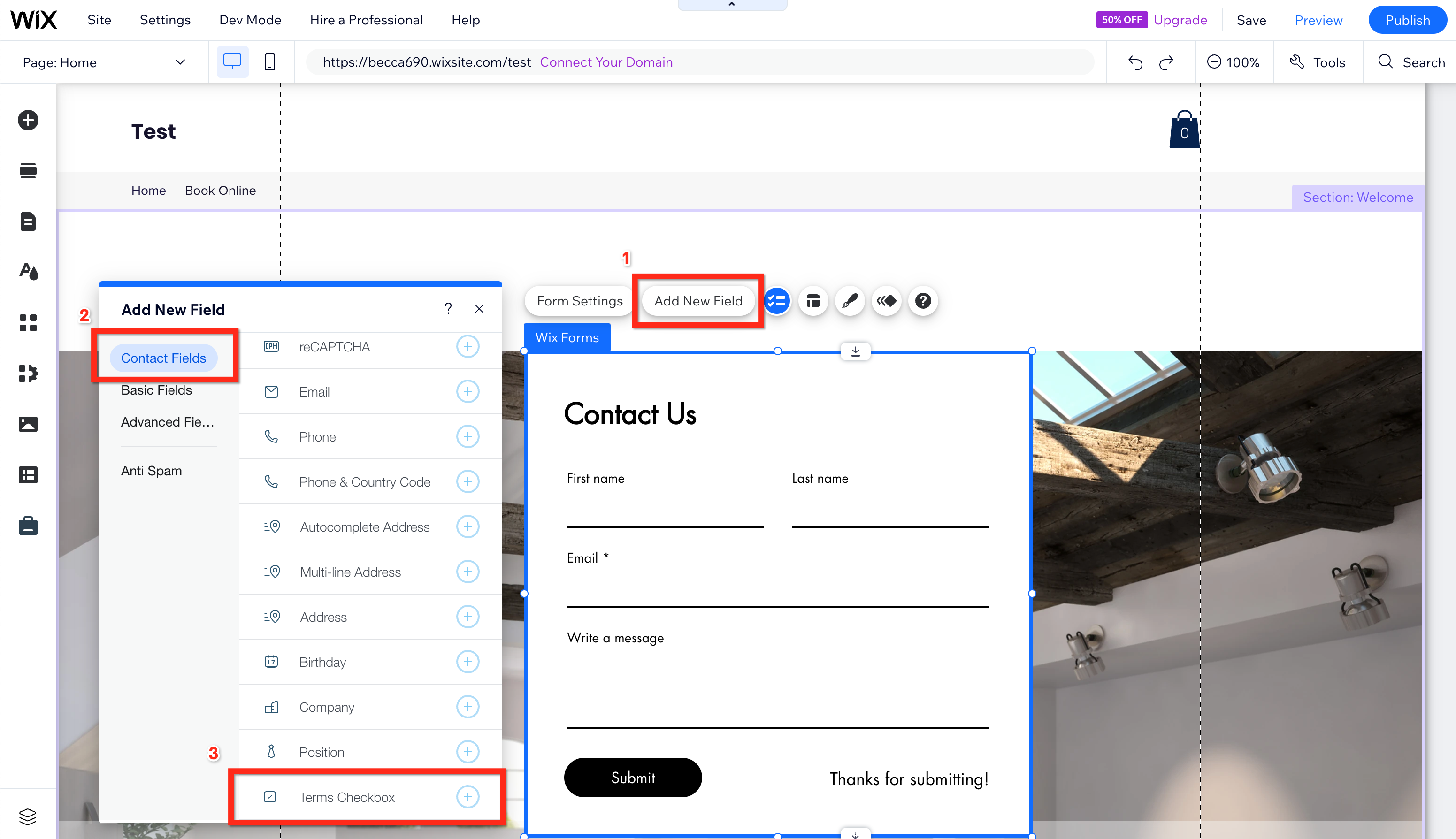 16. Click on the checkbox field > Edit Field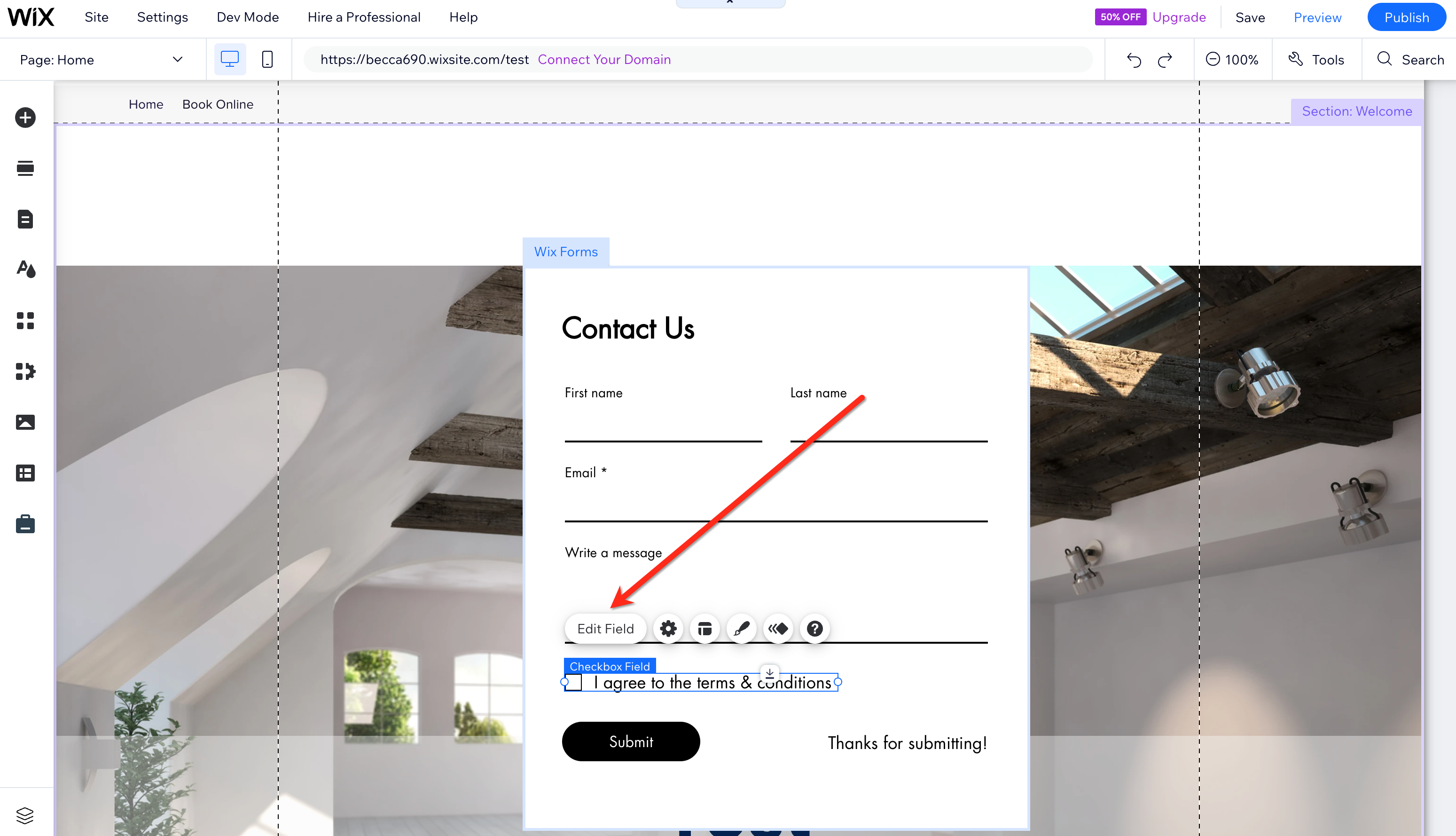 17. Remove the text > Copy/Paste the text below to this field > Make a Required field 
Note: Opt-in language is required for Business Registration approval. 
I agree to be contacted by [Your Business Name] via call, email, and text.
To opt out, you can reply 'stop' at any time or click the unsubscribe link in the emails.
Message and data rates may apply.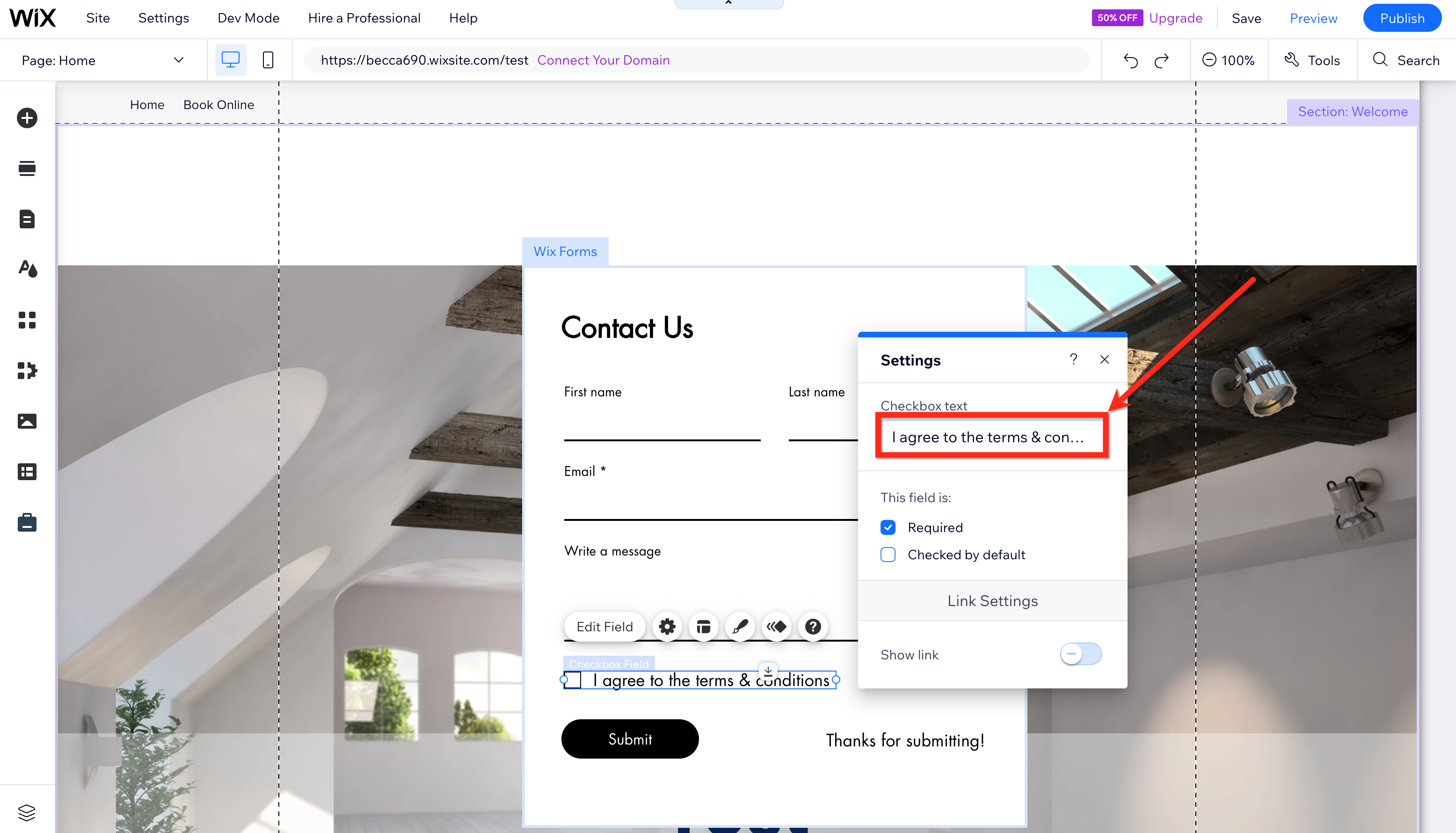 18. Your form should now look similar to this: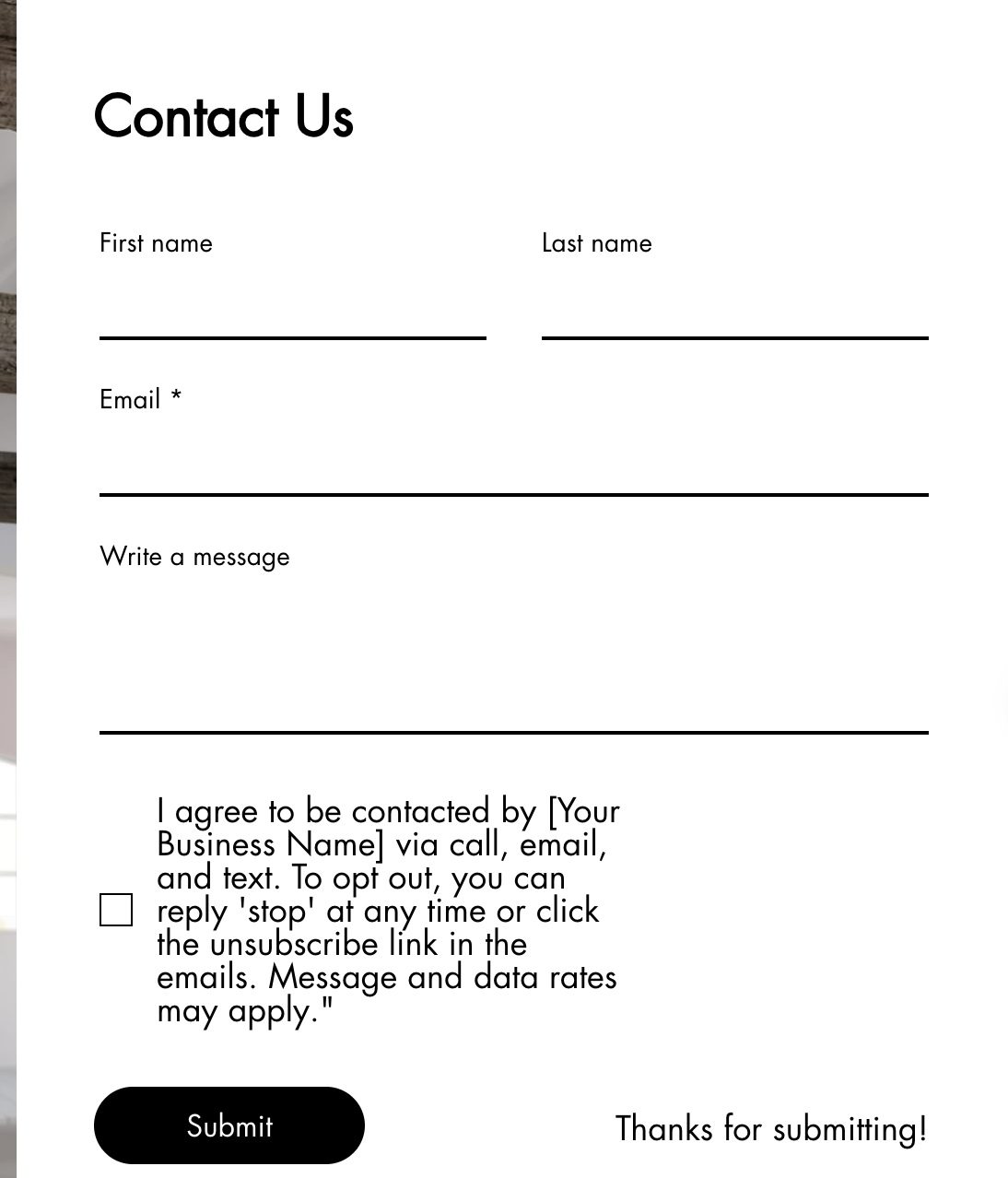 19. Make additional edits to your Wix website (optional)
20. Publish in the upper right-hand corner > View Site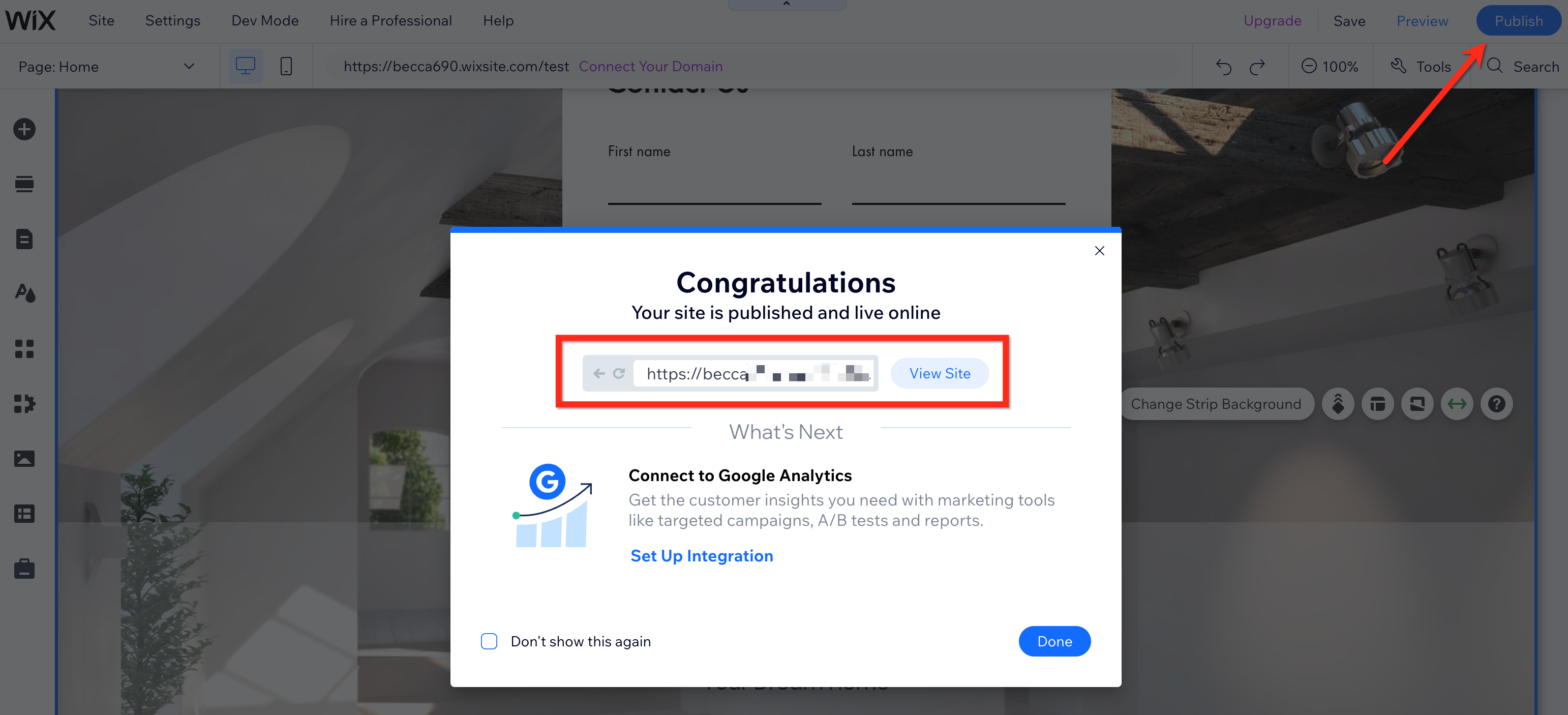 21. Your website is complete!
If you created your website for Business Registration campaign approval, update the Business Registration form with the new website URL by going to Admin > Business Registration.
Note: If you are unable to resubmit your Business Registration, email support@followupboss.com with your new website URL.
For more resources, check out Wix.com Support Center.