An Employer Identification Number (EIN) number is used to identify your business with your FUB numbers to let major carriers know that you are a trusted business and deliver your text messages.
For more information about Business Registration, check out How to Register Your Phone Numbers.
What is an EIN? 
An Employer Identification Number (EIN) is the identification number for a business in the United States. 
1. Apply for an EIN 
1. Click HERE to be directed to the EIN application on IRS.gov
2. Scroll down to Step 3 > Apply Online Now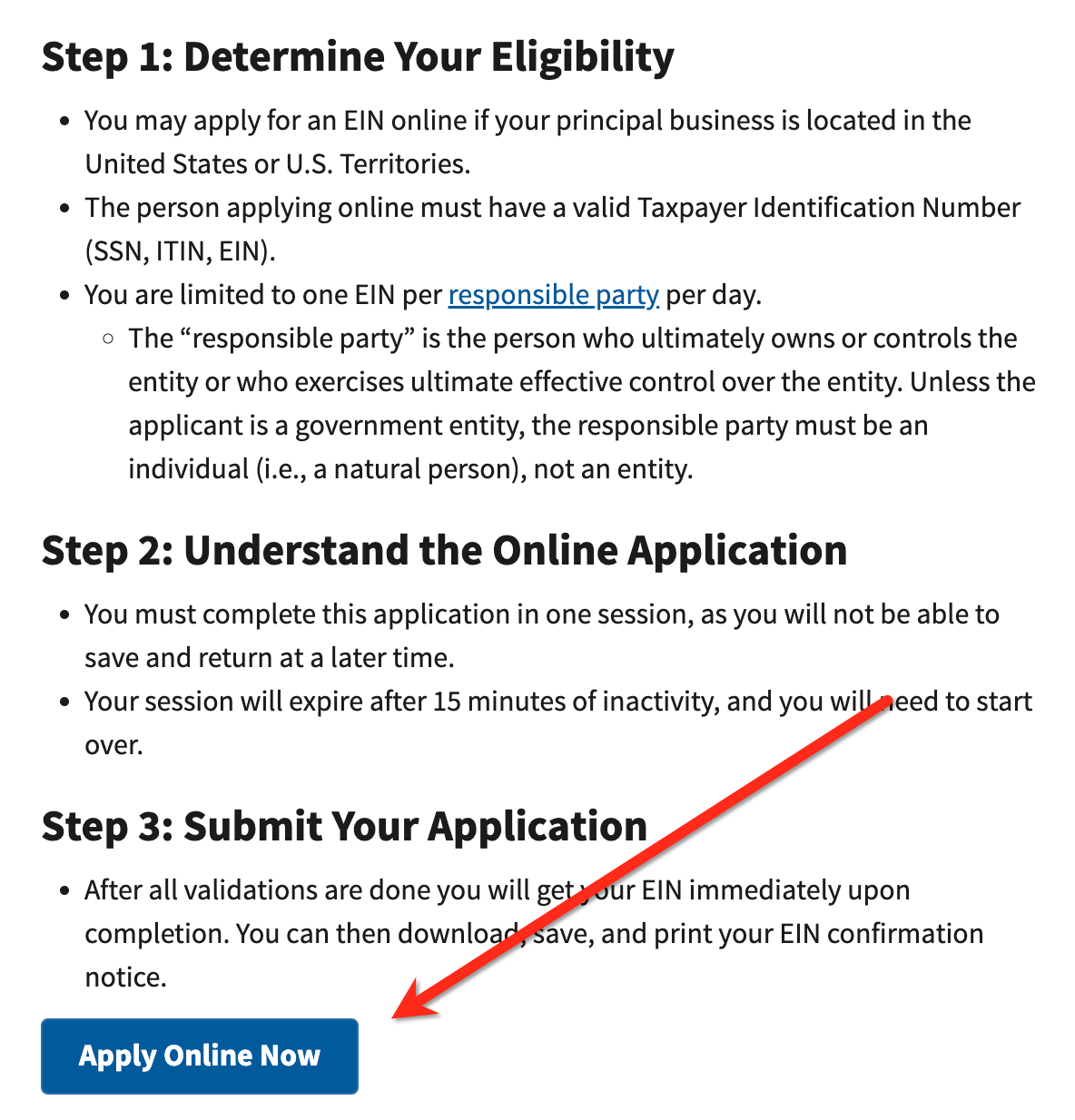 3. Select Begin Application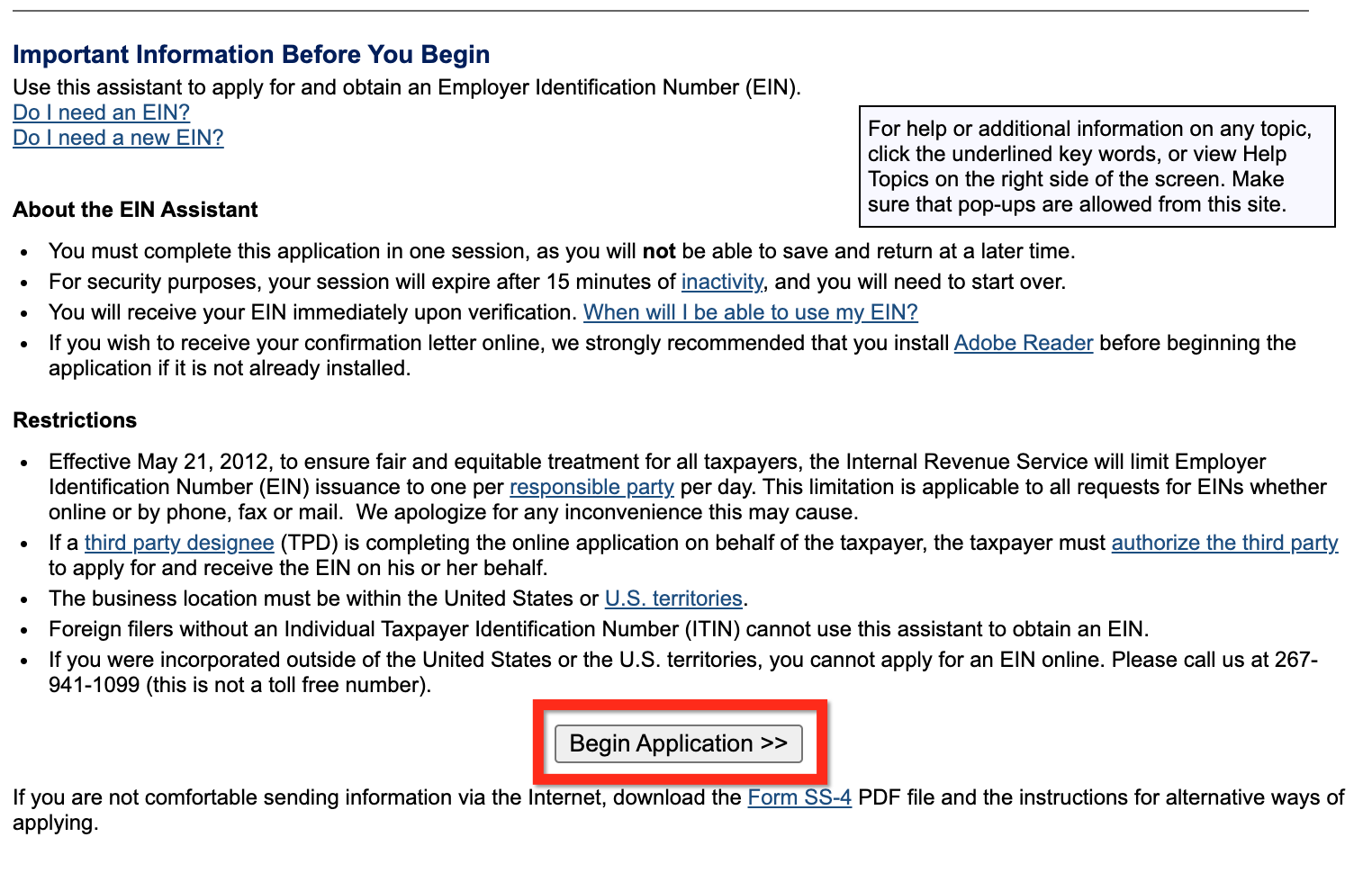 4. Select Sole Proprietor > Continue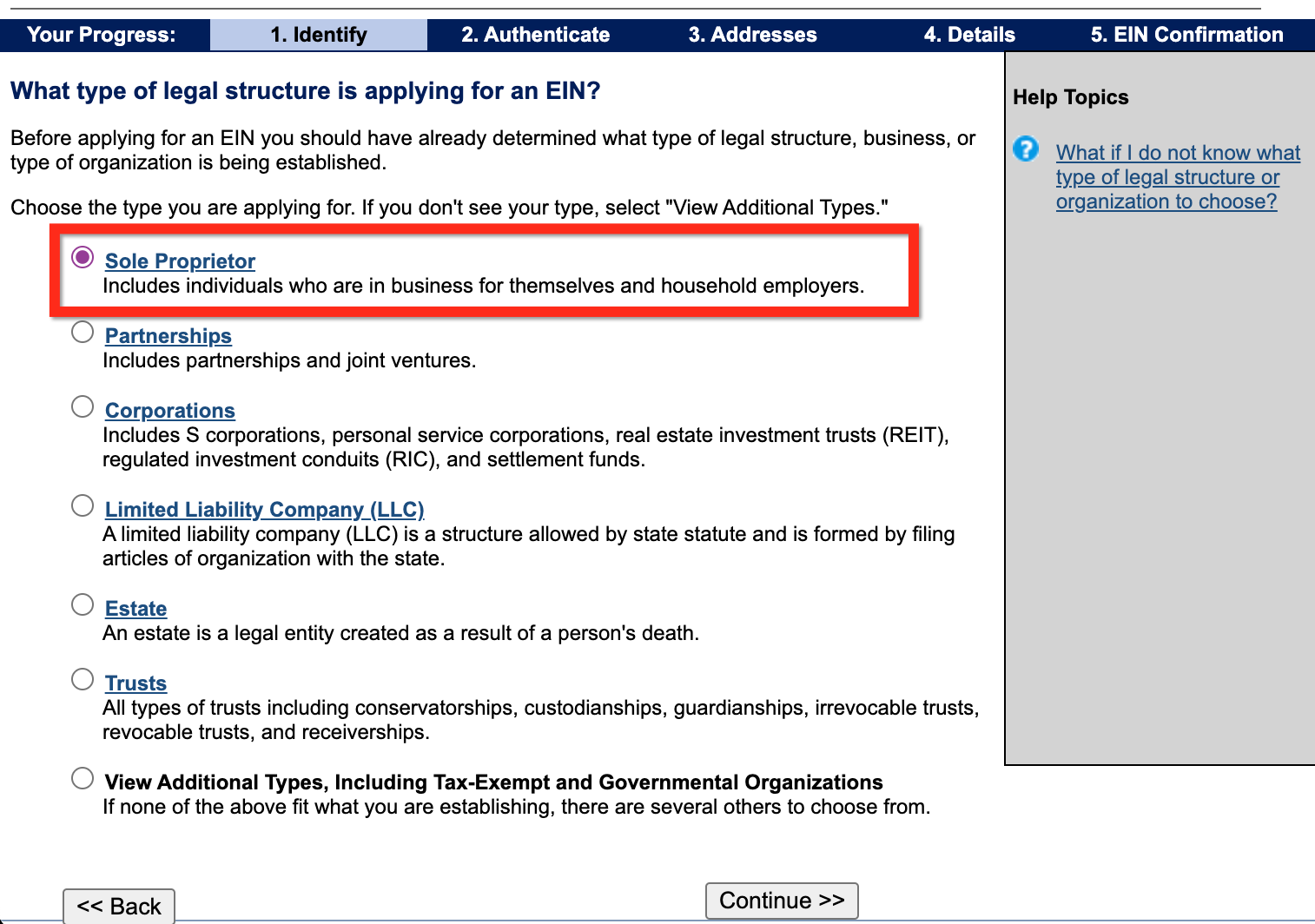 5. Select Sole Proprietor > Continue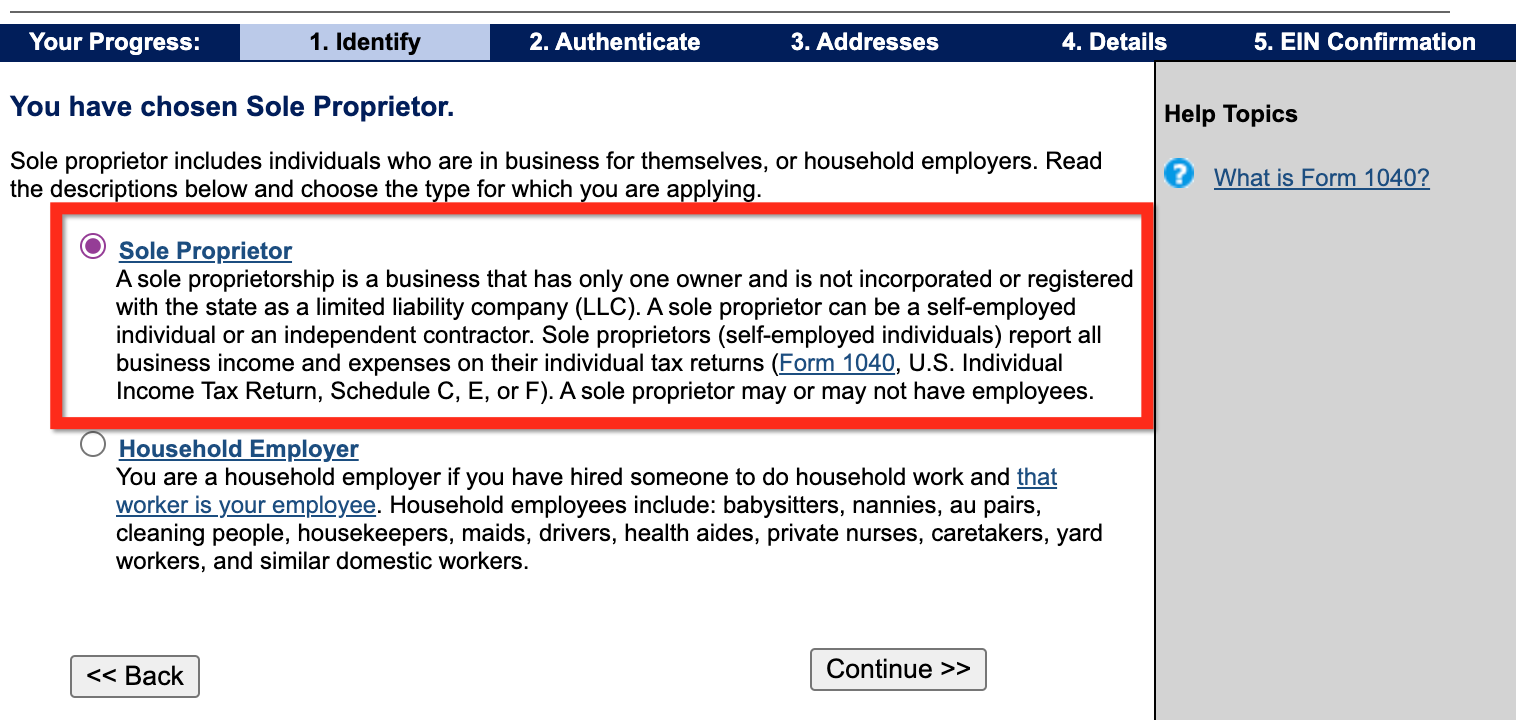 6. Confirm your selection by clicking Continue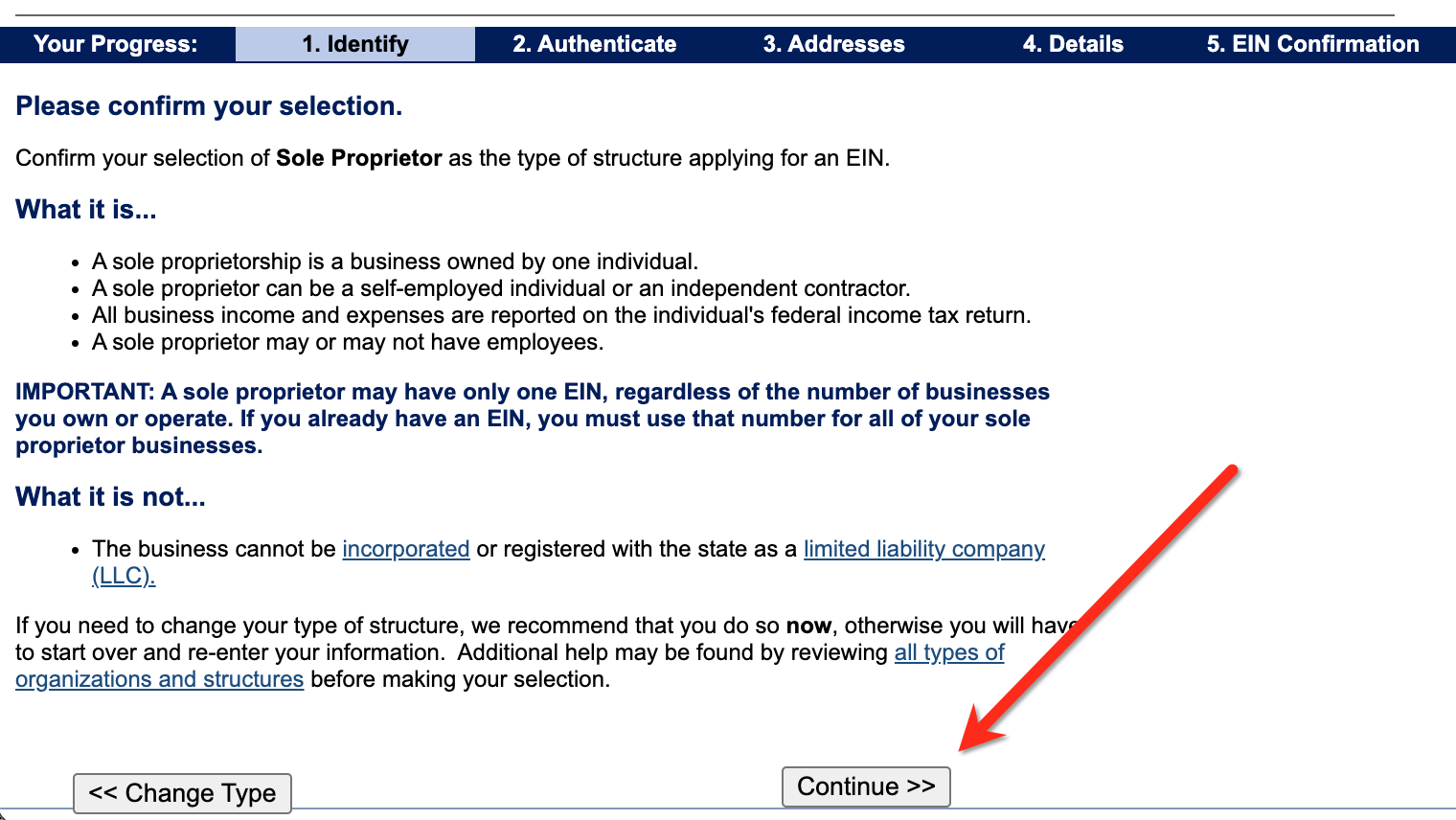 7. Banking Purposes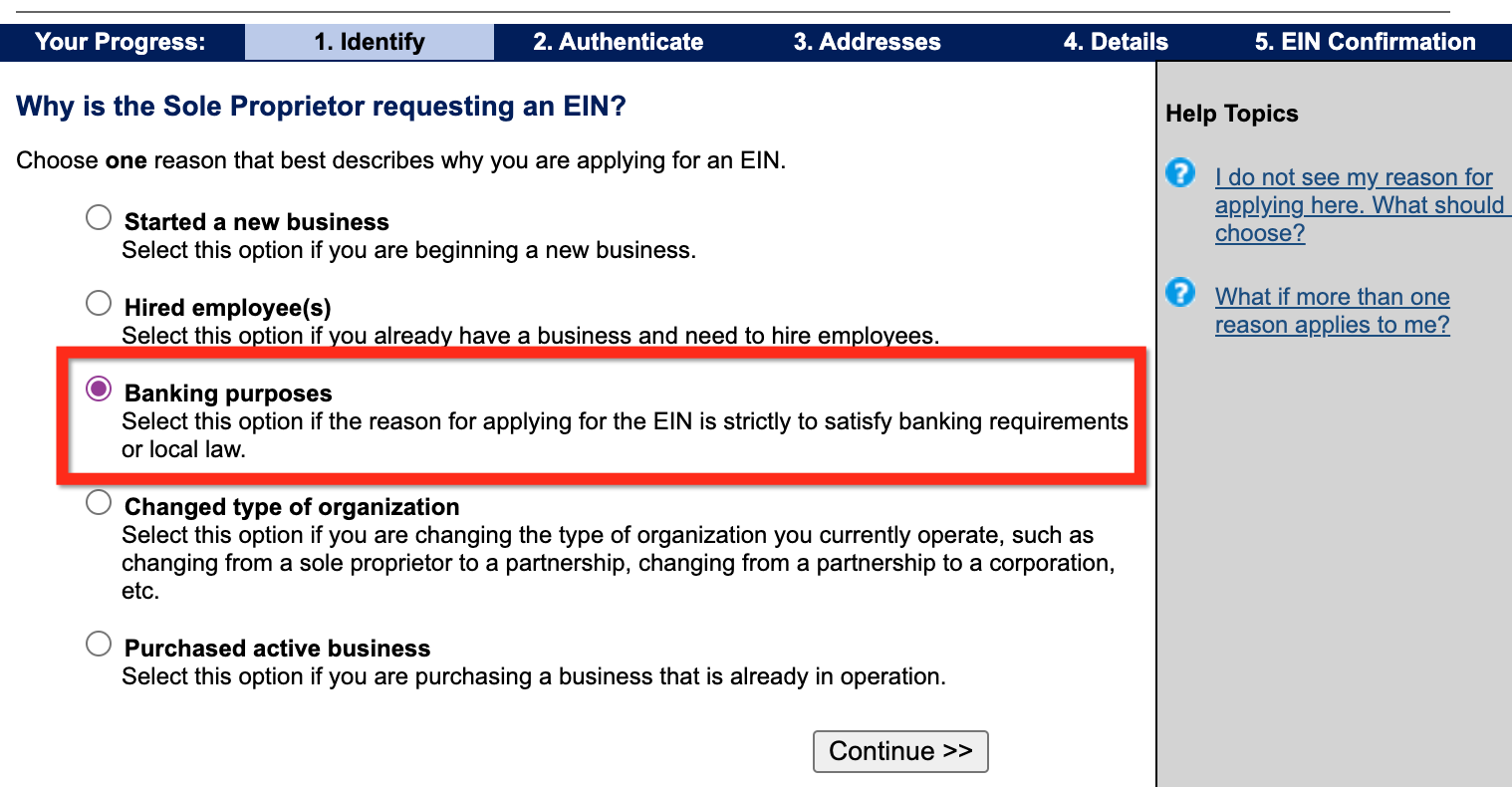 8. Enter your Personal Information > Select I am the sole proprietor > Continue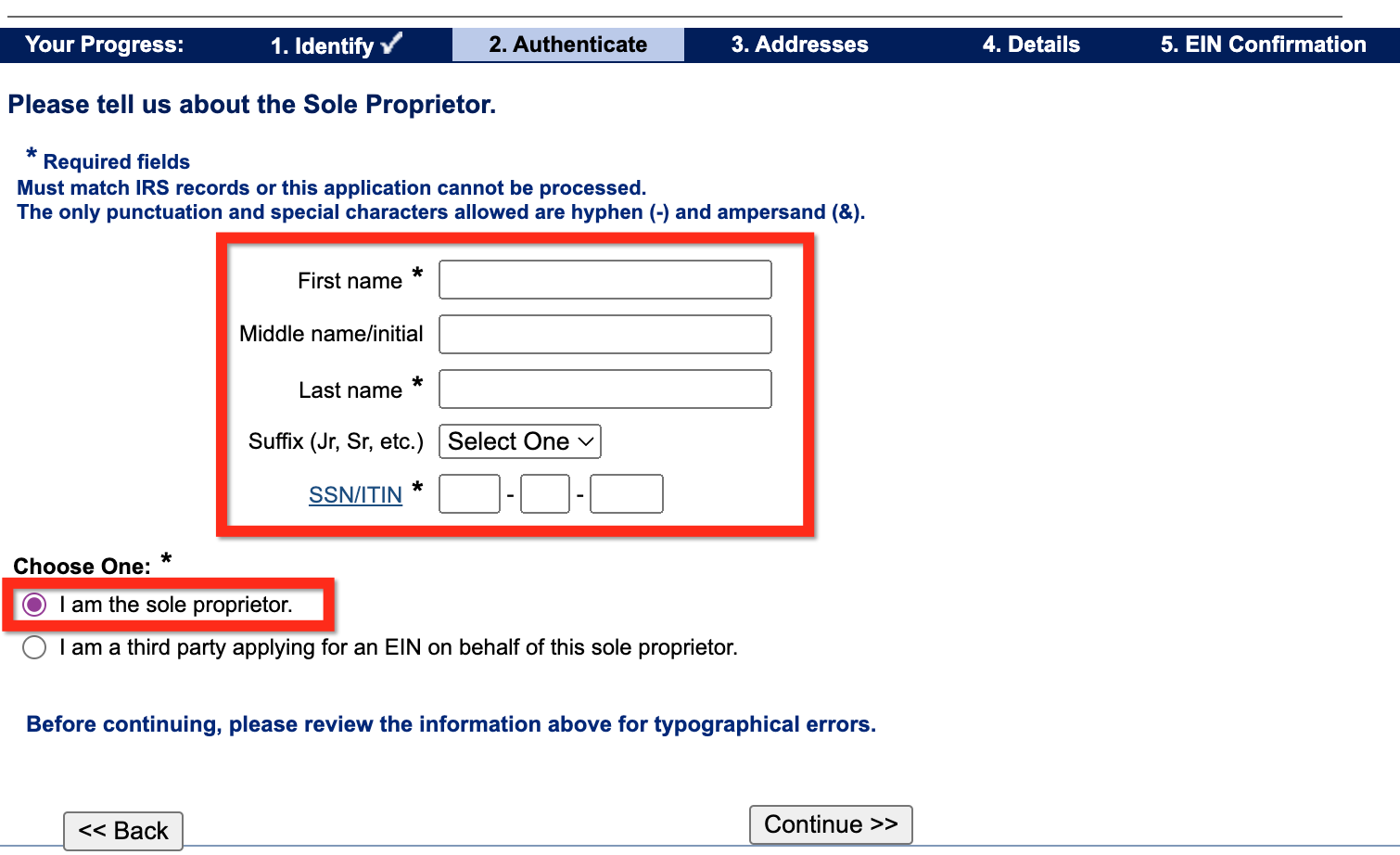 9. Complete the Address information > Continue
10. Leave Trade Name/Doing Business Blank > Add Start Date > Continue
11. Answer Questions about your Sole Proprietor > Continue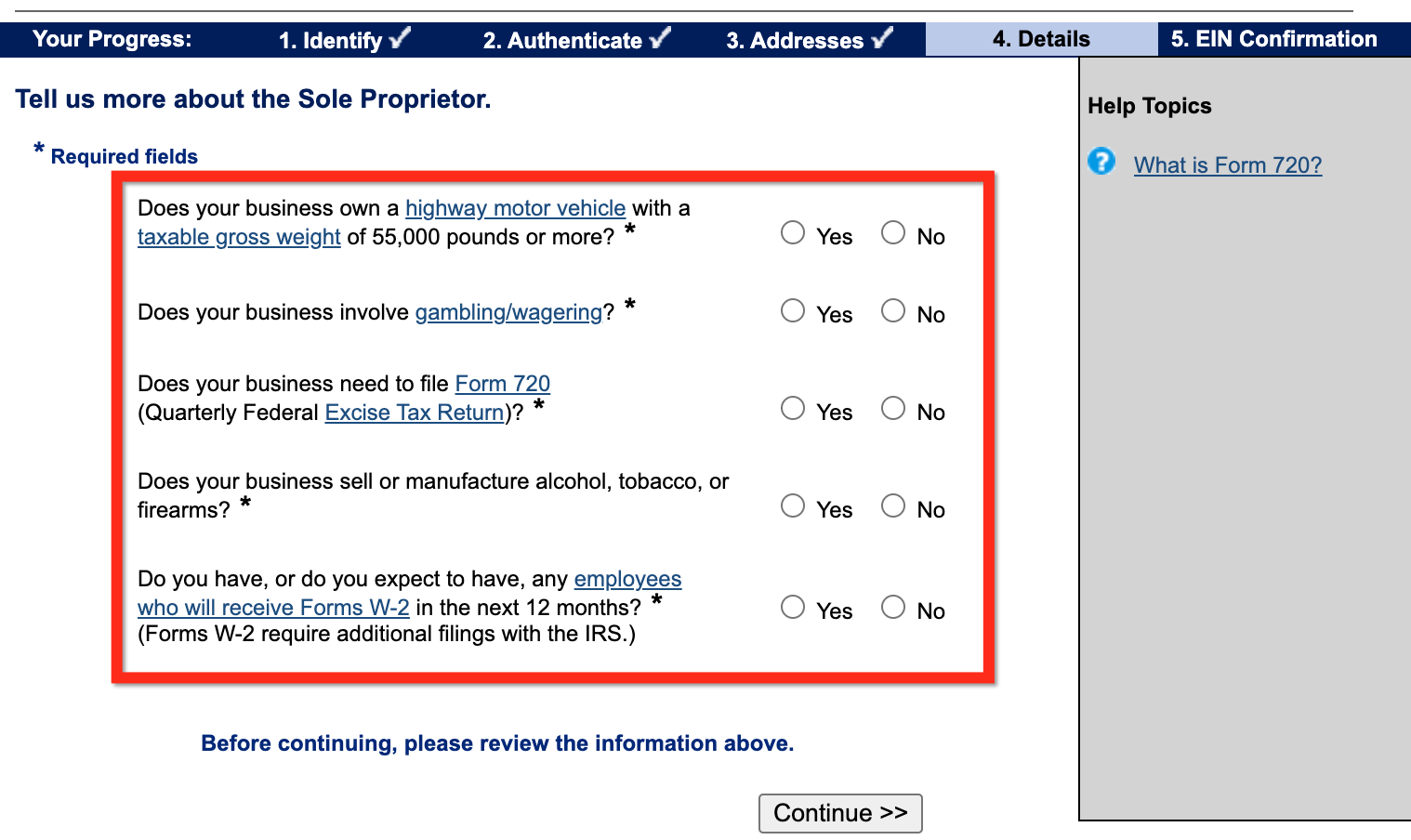 12. Select Real Estate > Continue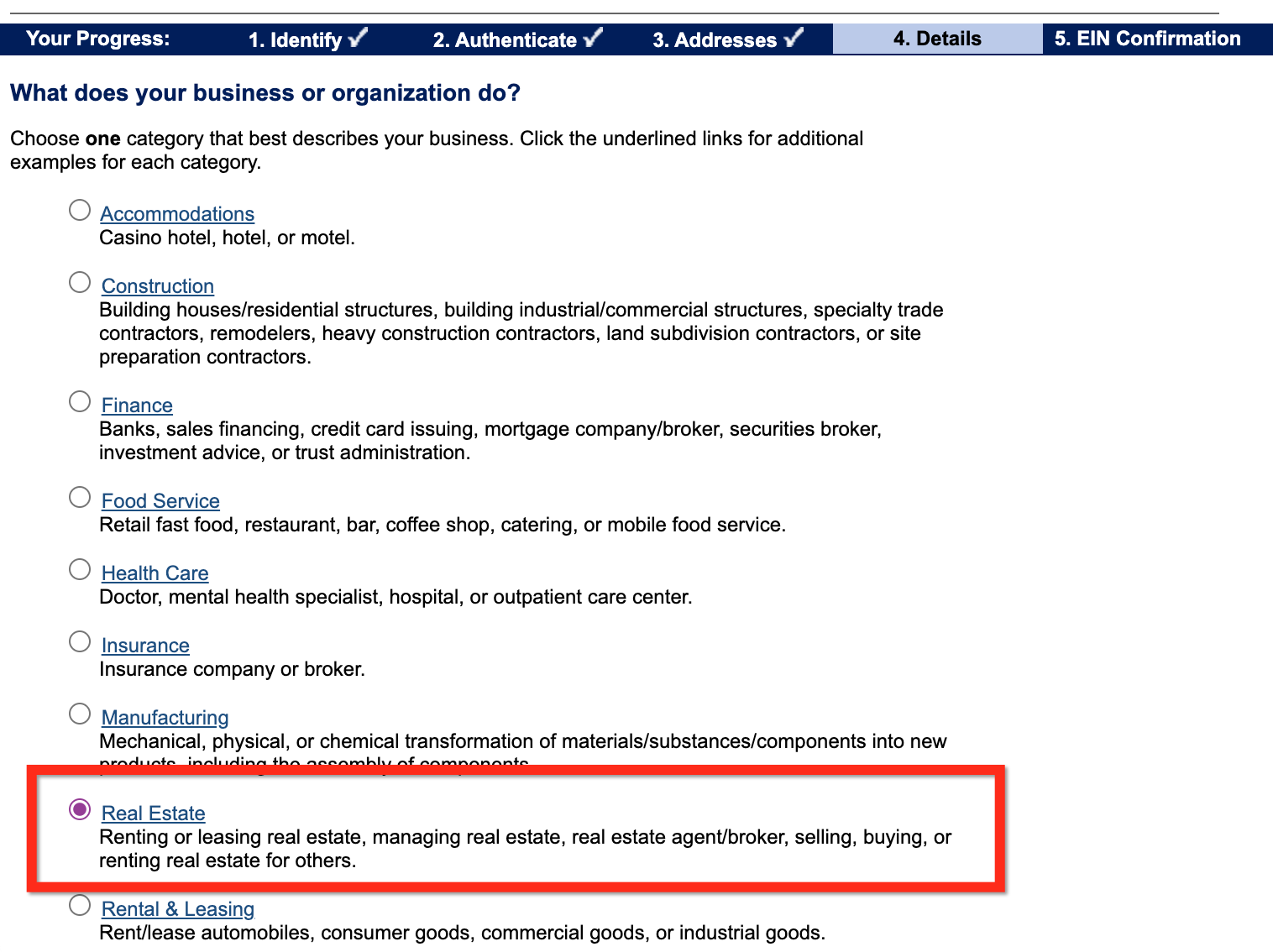 13. Select an Option > Continue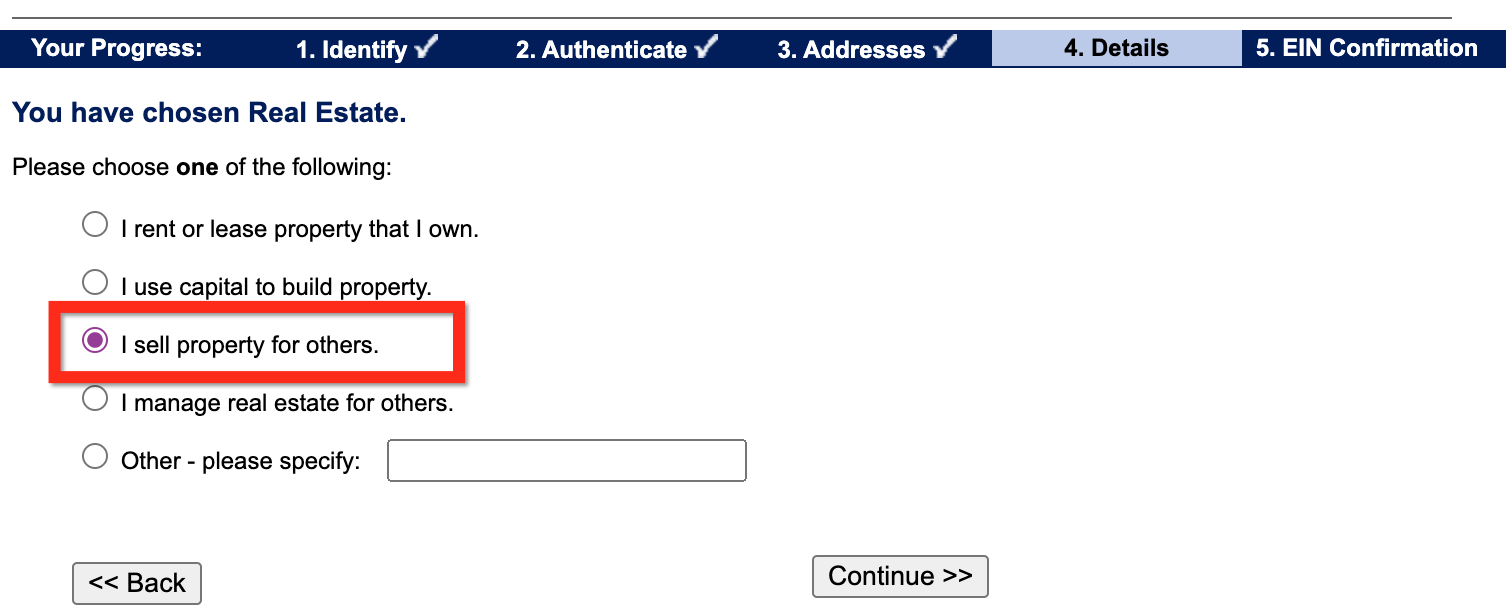 14. Select Receive letter online > Continue

15. Download the EIN Confirmation Letter

2. Register your FUB Numbers
The Business Registration can be completed by owner and admin roles. The form only needs to be completed once as it covers all team members. 
A. Go to Admin > Business Registration > Get Started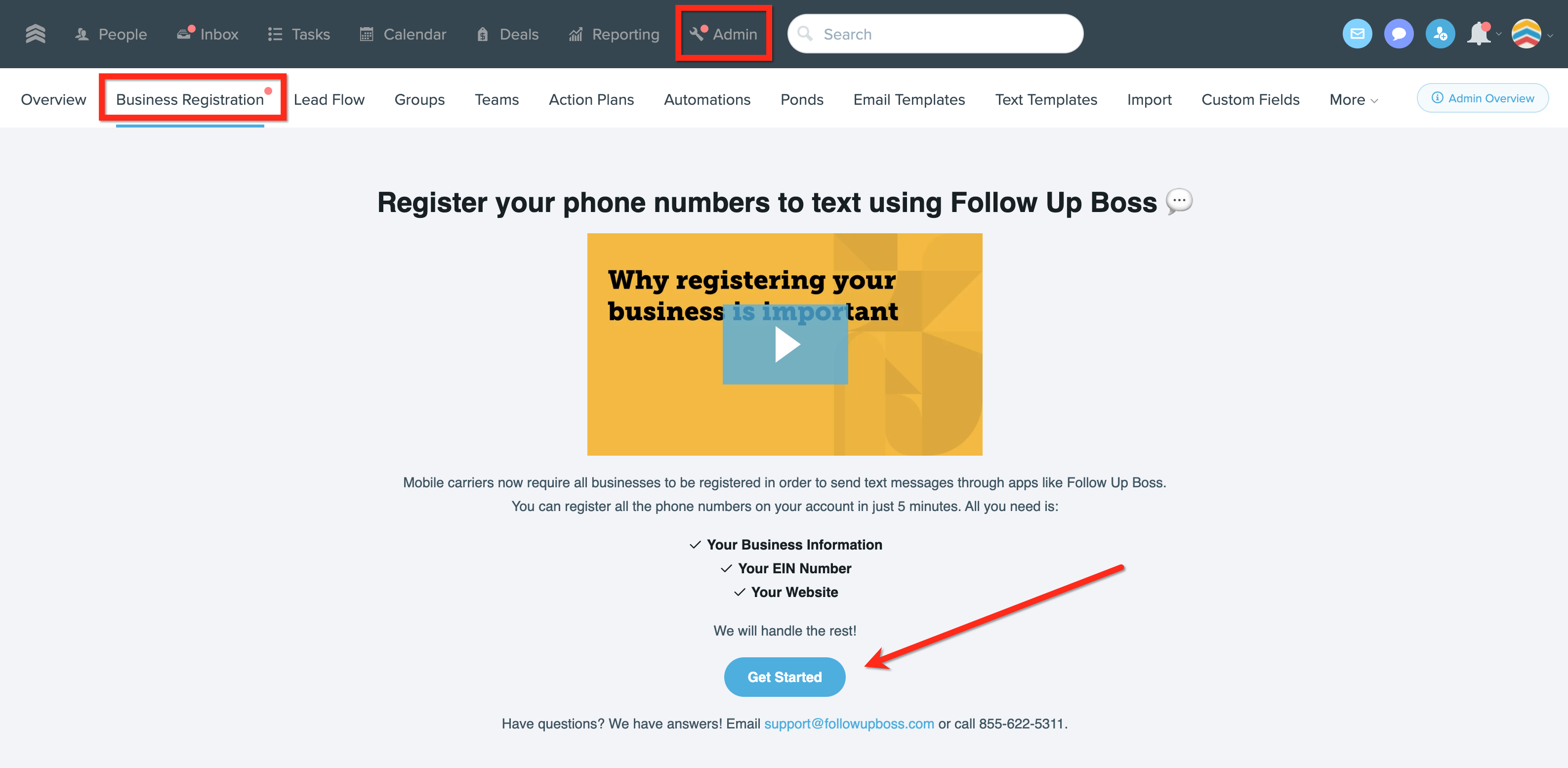 B. Complete the form with the exact business information listed on your EIN form.
1. Business Information

Note: Use the full URL for your website address. It must have a contact form with opt-in language.
2. Registered Business Address

3. Lead Opt-In Consent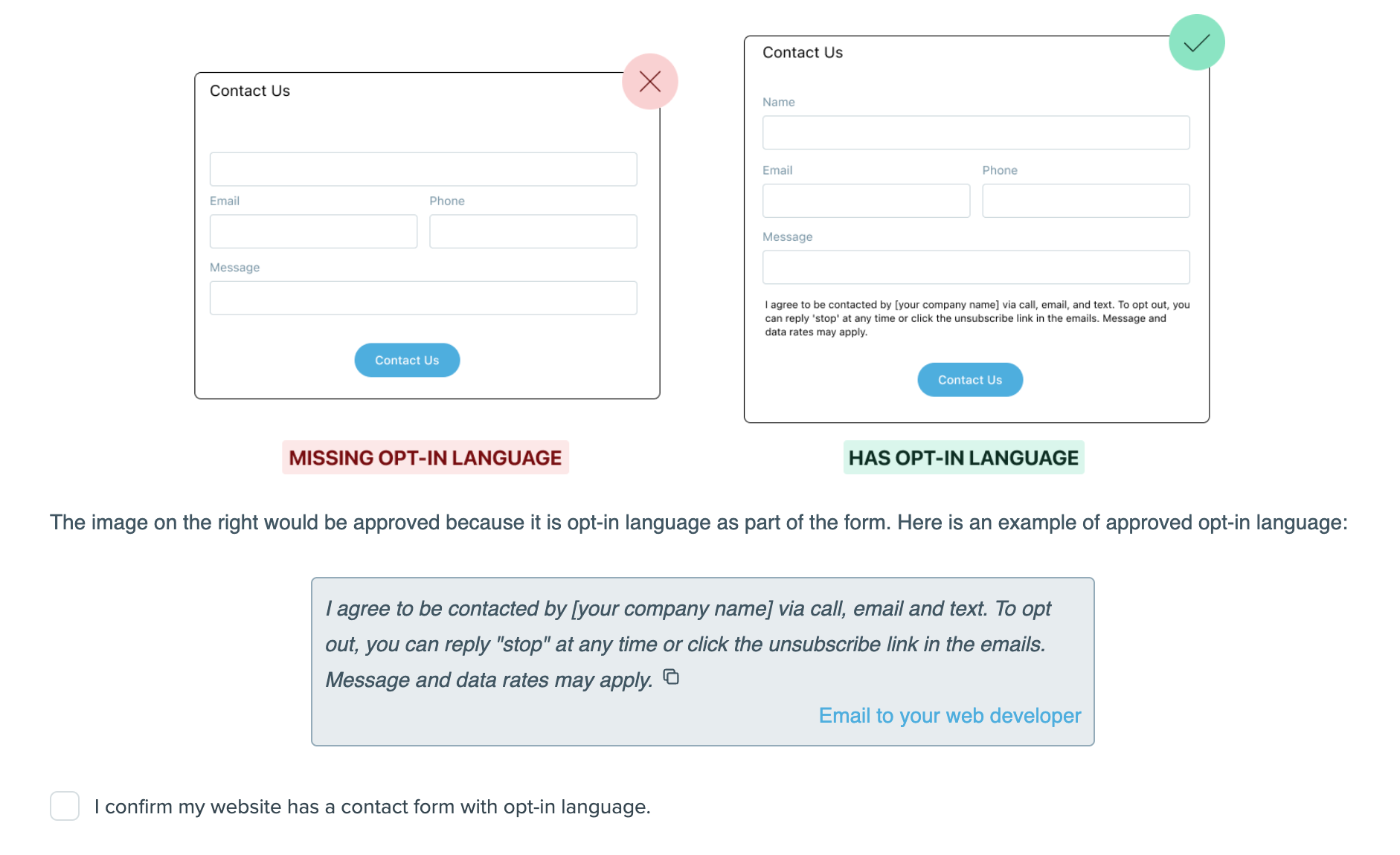 Note: Easily email your website developer opt-in information by clicking "Email to your web developer." 
4. Save
FAQs
Does getting an EIN impact my taxes?
Having an EIN doesn't impact your taxes. 
Does an EIN cost anything? 
Applying for an Employer Identification Number (EIN) is a free service offered by the Internal Revenue Service. Beware of websites on the Internet that charge for this free service.
Source:
IRS.gov