Power-Ups are optional Follow Up Boss features that allow you to work even smarter - get your Follow Up Boss superpowers now!
To get to the Power-Ups screen click on the top right menu and select Power-Ups:
On this screen you will find a handful of additional features that will help you to get the most value of your Follow Up Boss account: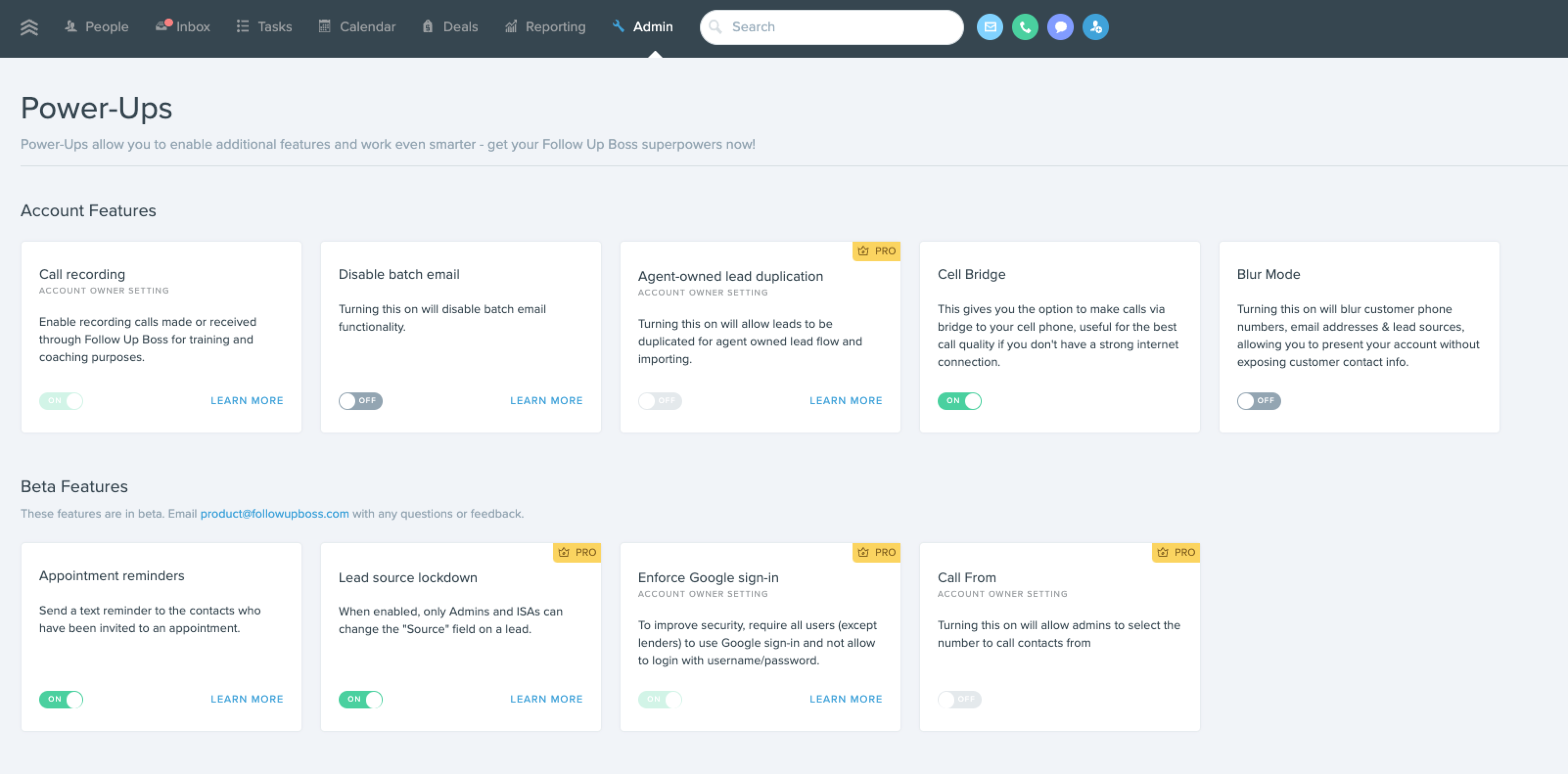 Each feature can be easily enabled or disabled with a single click on the ON/OFF toggle. Some features such as Call Recording can only be enabled by an account owner and others such as Enforce Google sign-in require a subscription to the Pro (or Platform) plan that are best suited for the growing or larger teams.
Feel free to click on the LEARN MORE link for each Power-Up to read a detailed support article about this specific feature and learn how it can help you to take the most of Follow Up Boss and grow your business.