Go to the Reporting > Lead Sources screen. Make sure the time dropdown in the top right corner is set to "All Time," so you can see all lead sources and click on a trash icon on the right for the lead source you'd like to delete: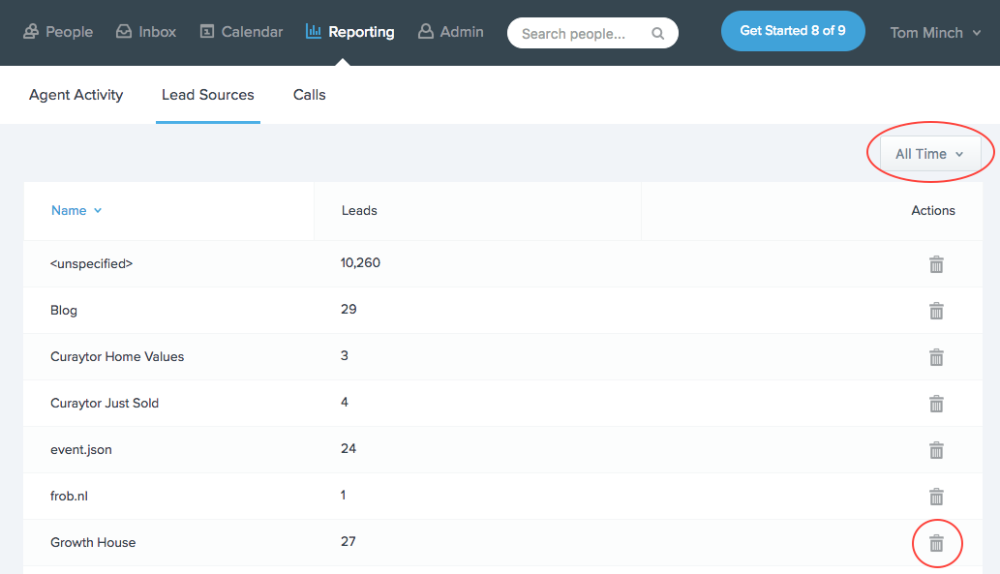 Before a lead source can be deleted, you need to select another lead source to reassign existing people. You can search quickly by typing the lead source name in the search bar, selecting the new lead source from the list, and clicking the "Delete Lead Source" button: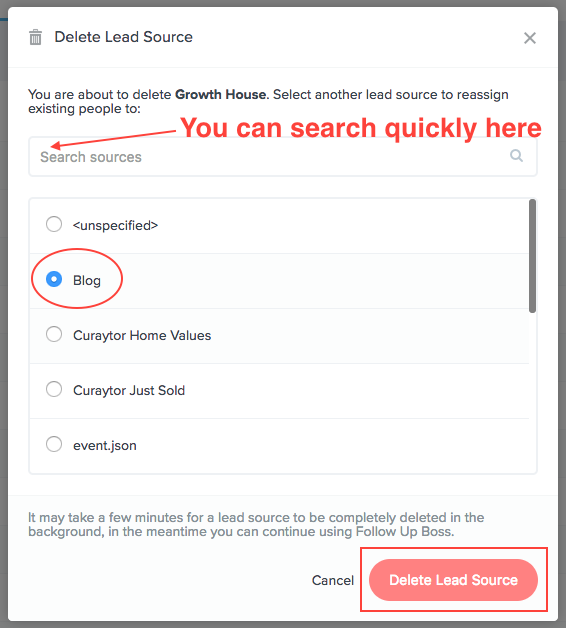 That's it! Follow Up Boss will reassign existing people from the old lead source to the new lead source and delete the old lead source in the background. This may take a few minutes depending on how many people with the old lead source you had; however, you don't need to wait for the process to finish. Right away you can delete another lead source or continue using FUB as normal.