Enable this power-up to choose who can or cannot create API keys on your account. Usually, everyone can create an API key to connect new integrations to Follow Up Boss, but with this power-up enabled, account owners can give or revoke this permission on a per-person basis.
How to Enable the Power-Up
Contact support@followupboss.com to enable this power-up in your account.
How to Use It
The Account Owner can give or remove API access from other users.
1. Go to Admin > Teams
2. Use the check box in the API Access column to turn on/off the permission for each user to create API keys. When a new user is added to your account, this permission will be off by default.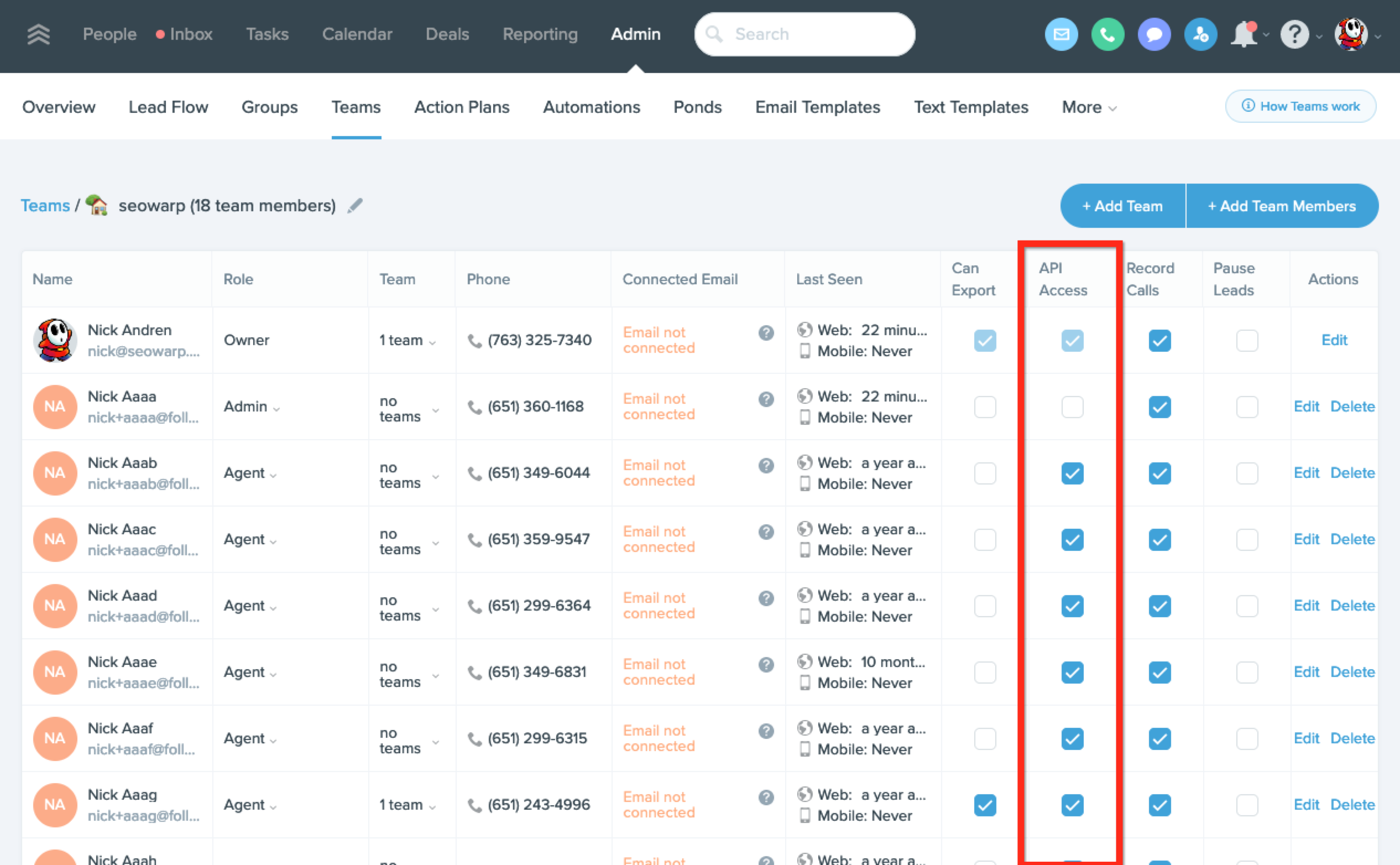 If you revoke a user's API access, any existing keys they have will be deleted and they will not be able to create new keys.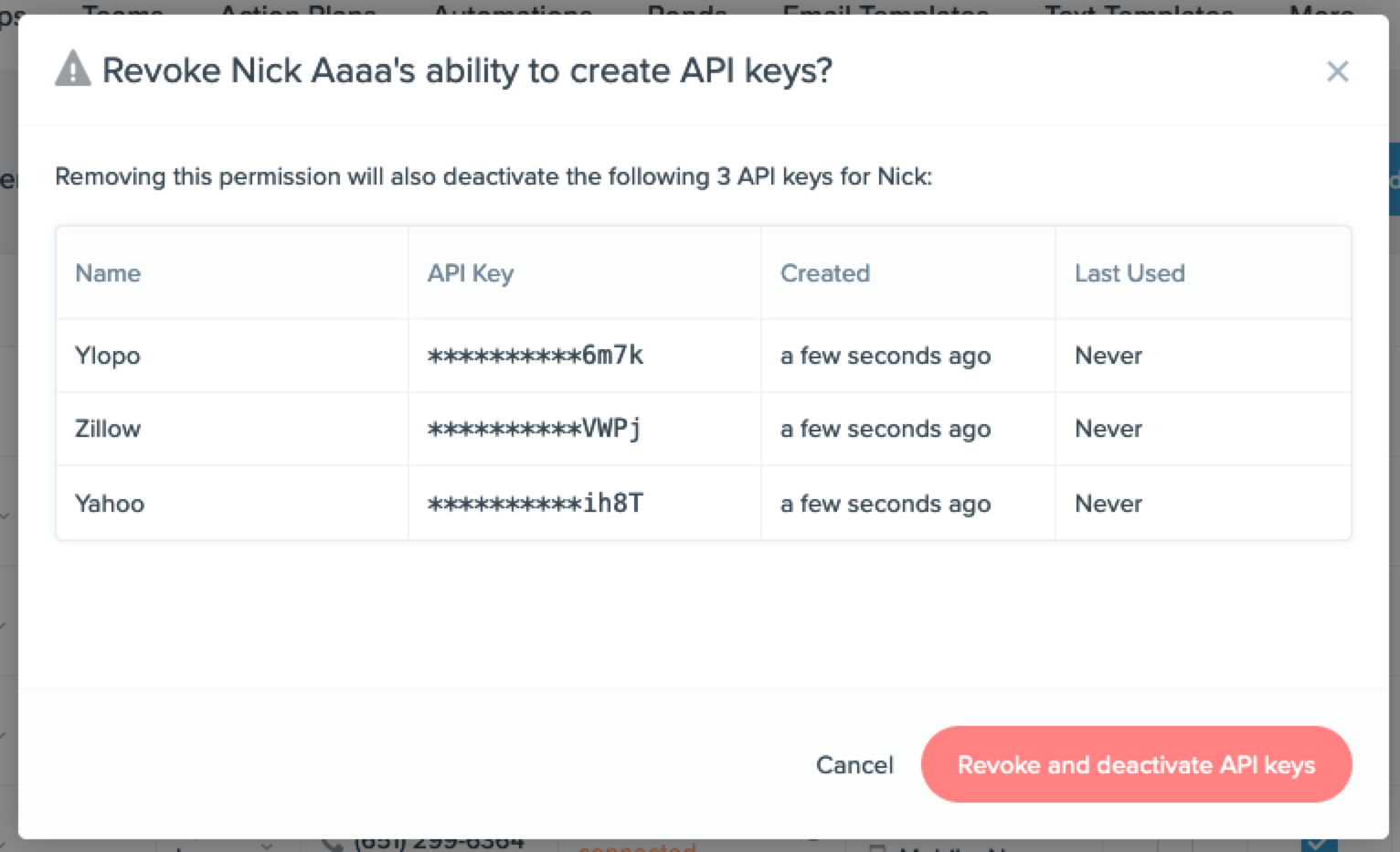 On the API page, users without API access will see a message prompting them to contact their account owner for permission to create API keys:

Users with API access can create new API keys.