This feature is currently in beta mode and only active in certain accounts. Contact our support team (support@followupboss.com) if you'd like to beta test email scheduling.
--
Admins can send mass emails on behalf of the assigned agent using our Batch Emailing feature. Replies to these emails will go to the agent for continued engagement.
This is great for:
Allowing team admins or ISAs to send personalized communication on an agent's behalf.
Providing marketing services to your team.
Delegating long-term engagement tasks to certain team members so sales agents can focus on calls and in-person follow up.
How to Email on Behalf of the Assigned Agent
1. Choose contacts on the People Screen, then click the Batch Email icon: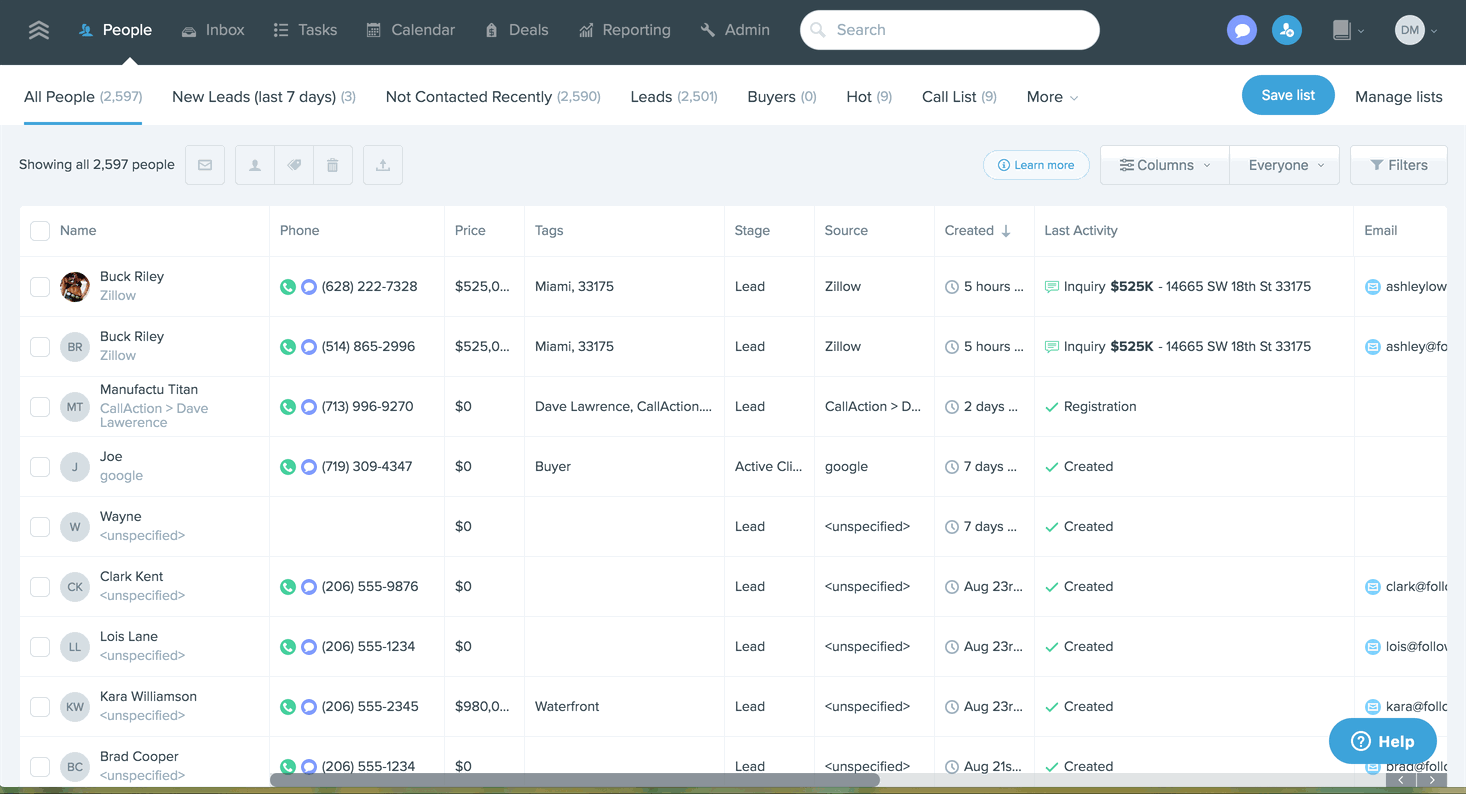 2. Choose "Assigned Agent" in the From dropdown at upper-left:

3. Compose your email as usual. (Be sure to click the "Include all email addresses" box if you want to email everyone on the contact record, such as spouses):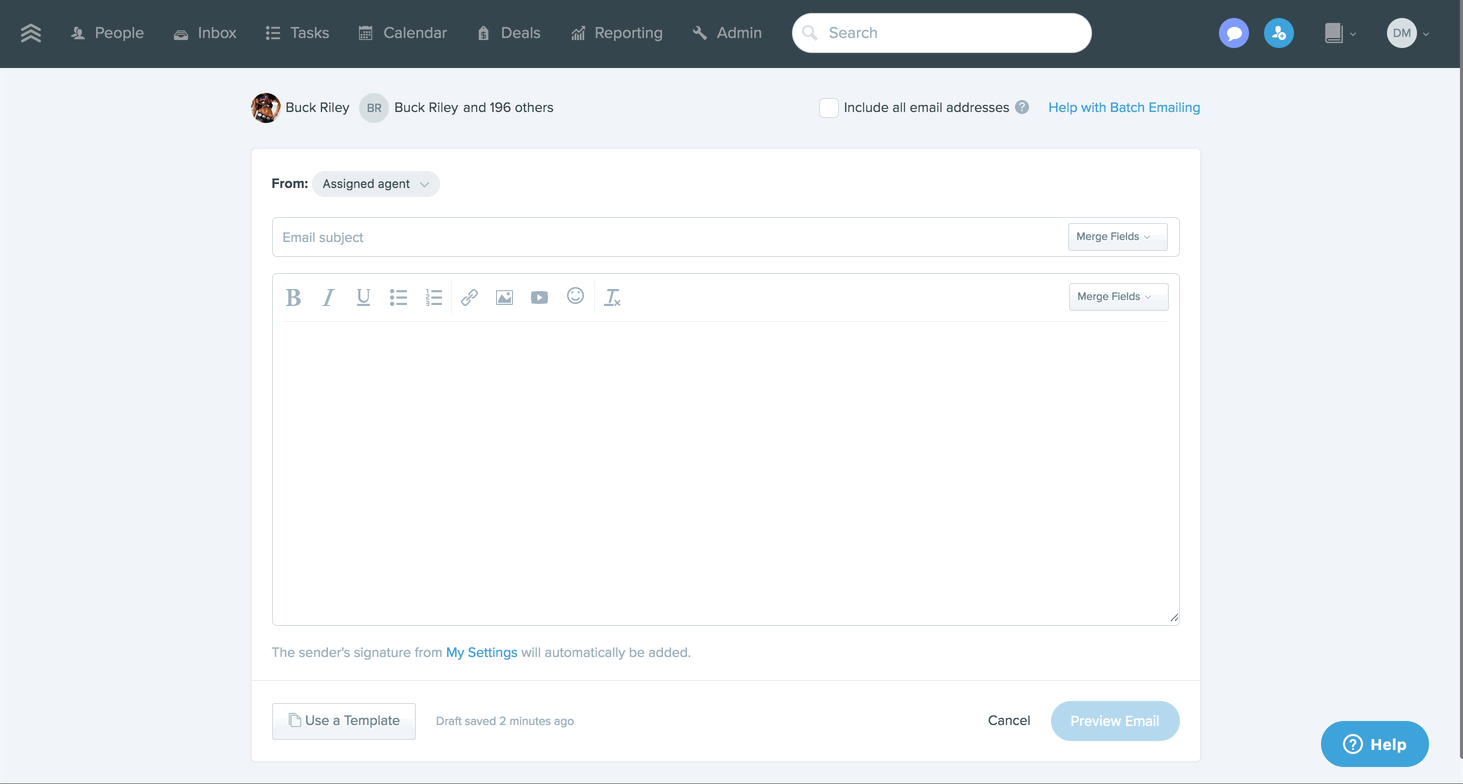 4. Click "Preview Email" at bottom-right: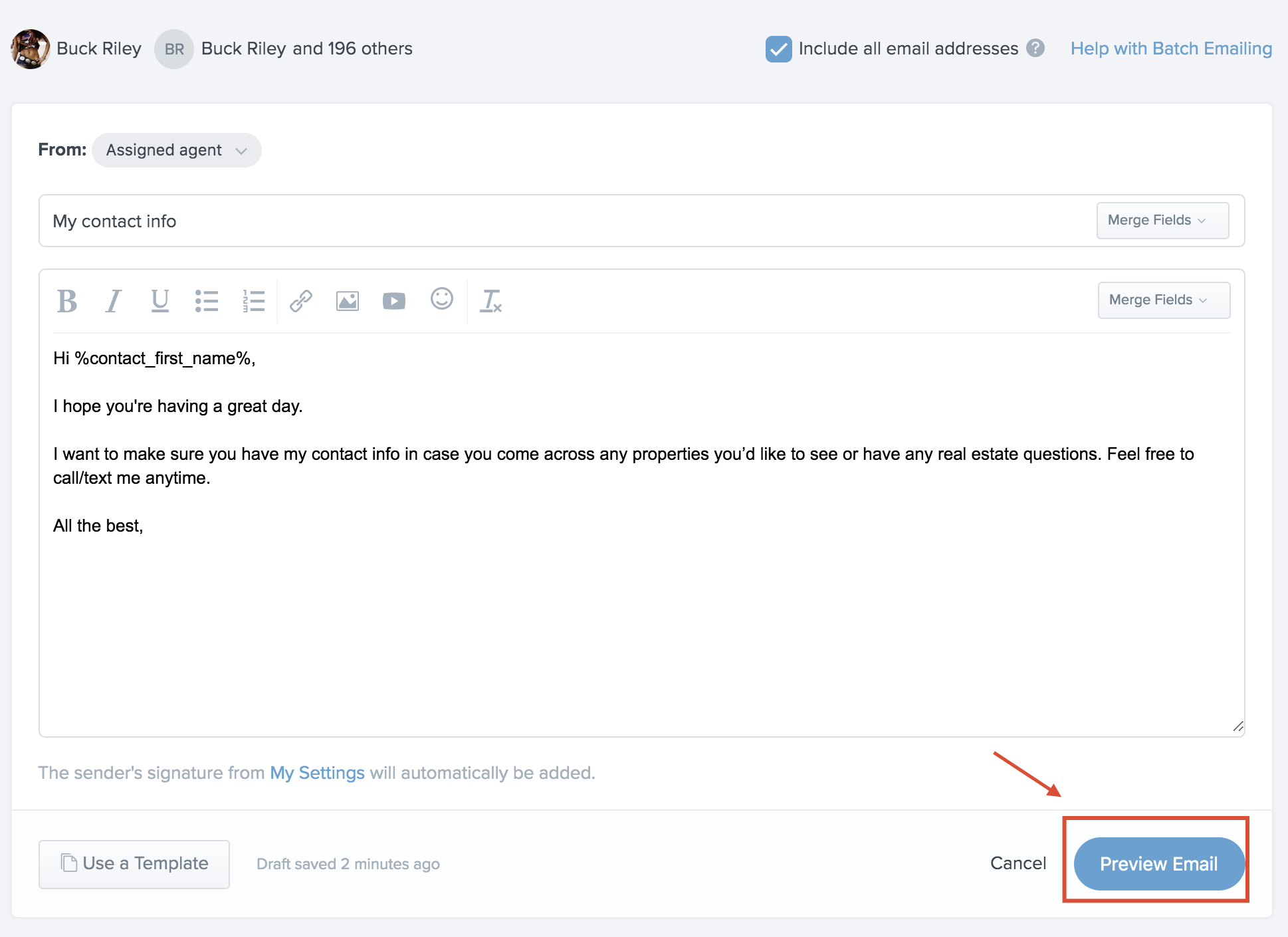 5. Choose to send the batch email now, or click the clock icon to schedule a future send:

Notes
If you would like to send large email quantities, we recommend our SendGrid integration.
To send emails on behalf of just one agent, we recommend filtering for their name on the People Screen before starting the batch emailing process: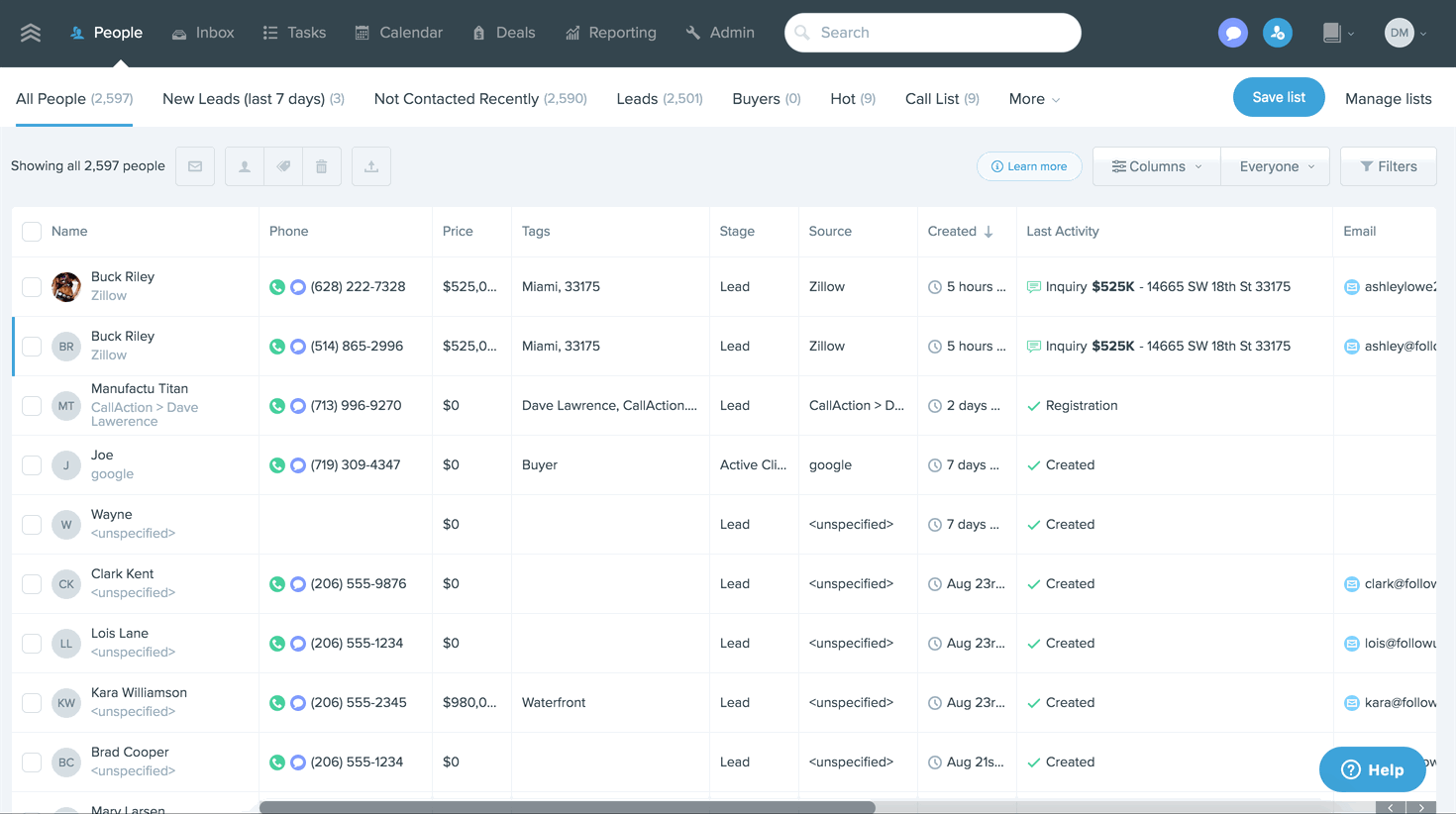 Related Information