Build better relationships and always be a step ahead in your follow-up by utilizing the email scheduling feature. Staying in touch has never been easier!
Scheduling Emails
Scheduling Emails is Best For:
Wish contacts "Happy Birthday" or "Happy Anniversary" on the exact date.
Stay top-of-mind when leads say they'll be ready to work with an agent after a certain time period.
Send emails the next morning or afternoon if you're working late.
Email contacts during times when they are most likely to open your email.
Remind clients of important dates or deadlines.
How to Schedule Individual Emails
1. Click the Send Email tab from inside the contact record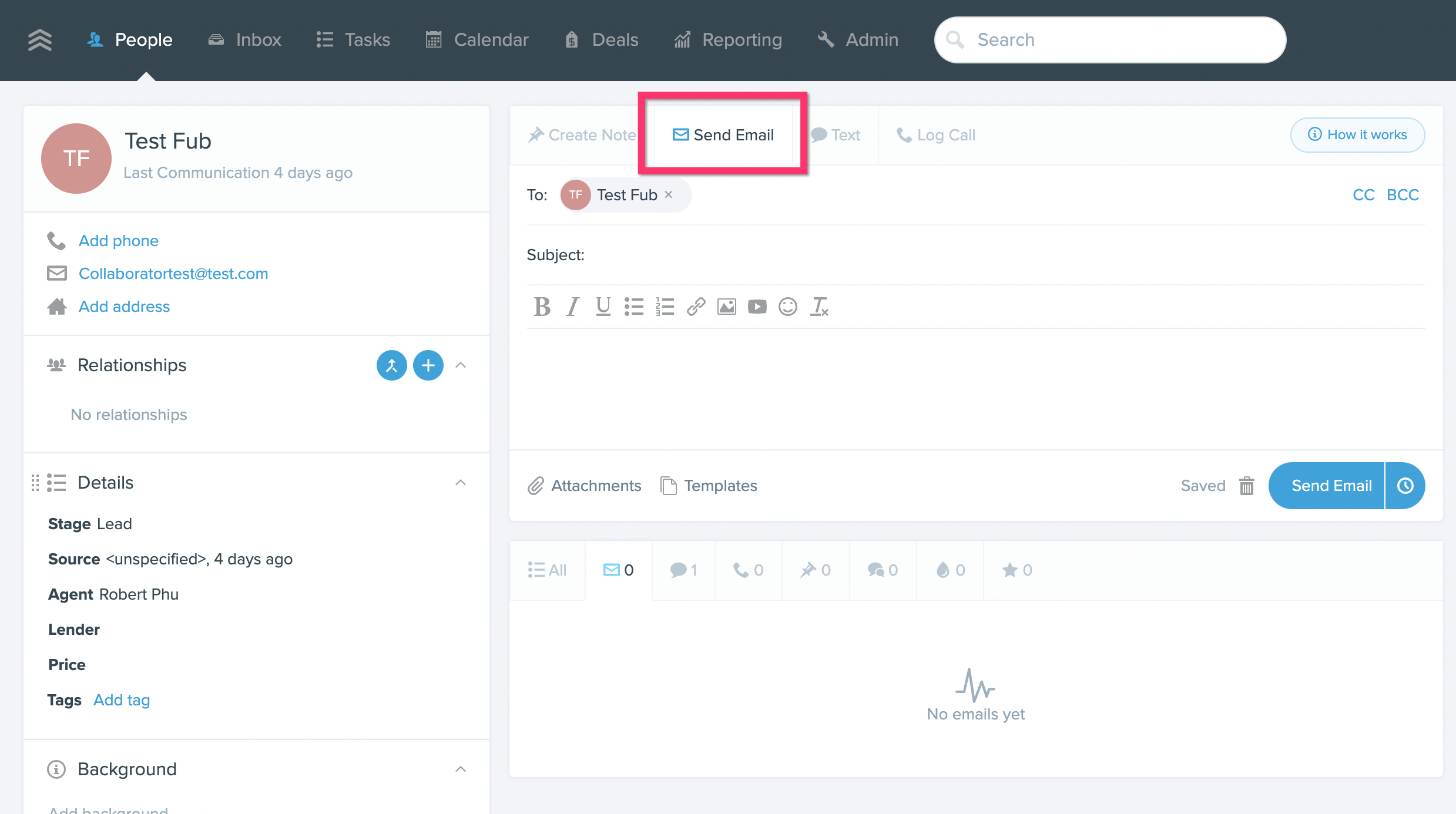 2. Compose your message or use an email template and then click the Clock Icon next to Send Email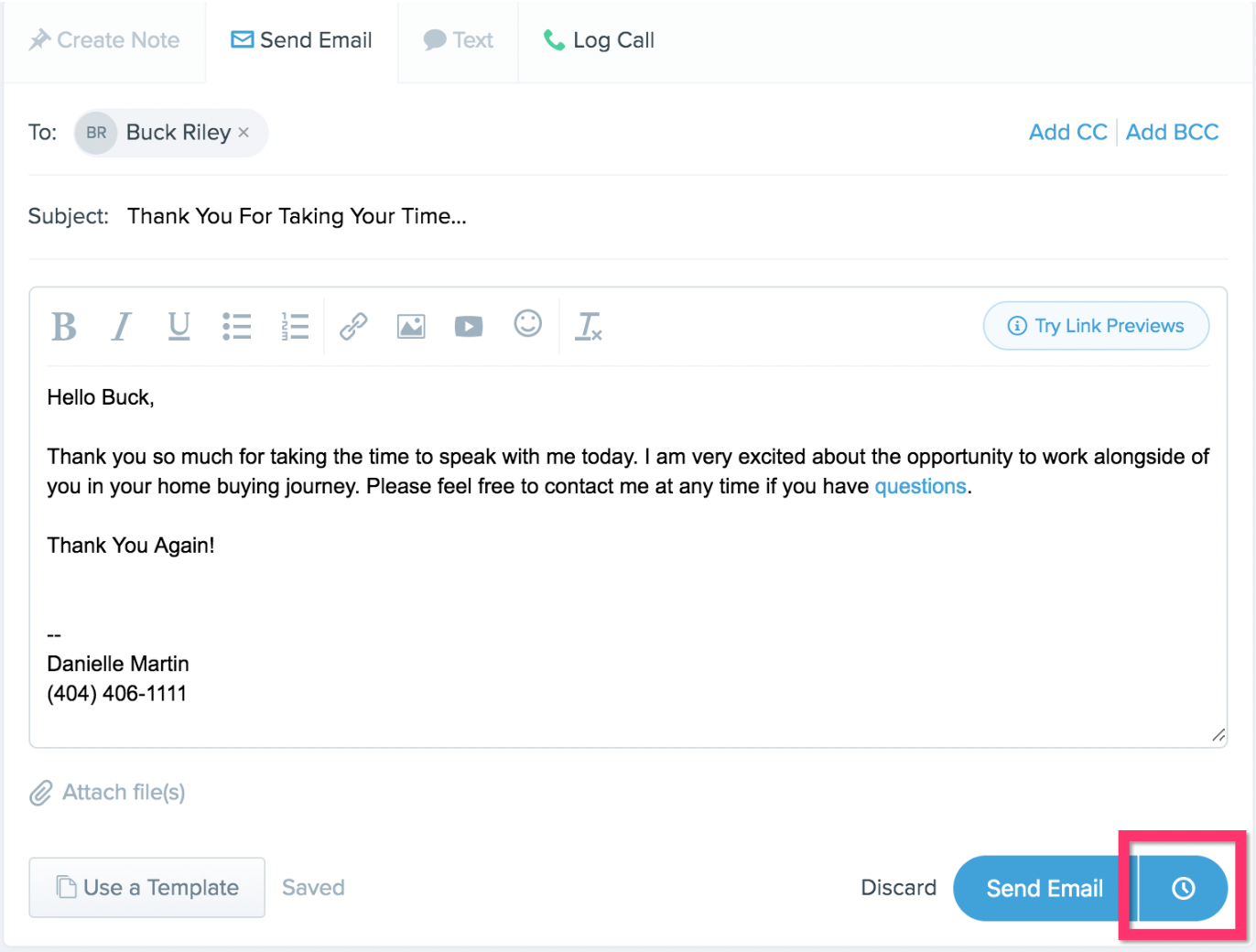 3. Choose a pre-selected timeframe or pick a custom date and time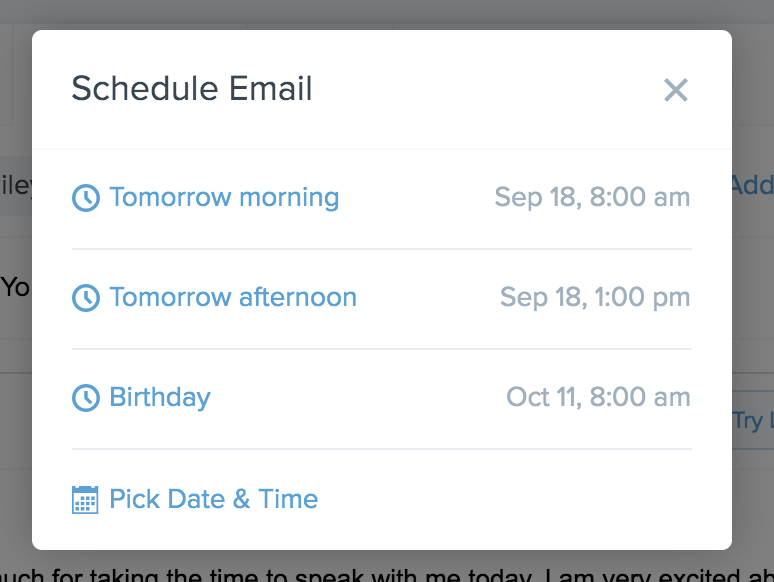 4. Your email is scheduled! You can see scheduled emails at the top of the contact's timeline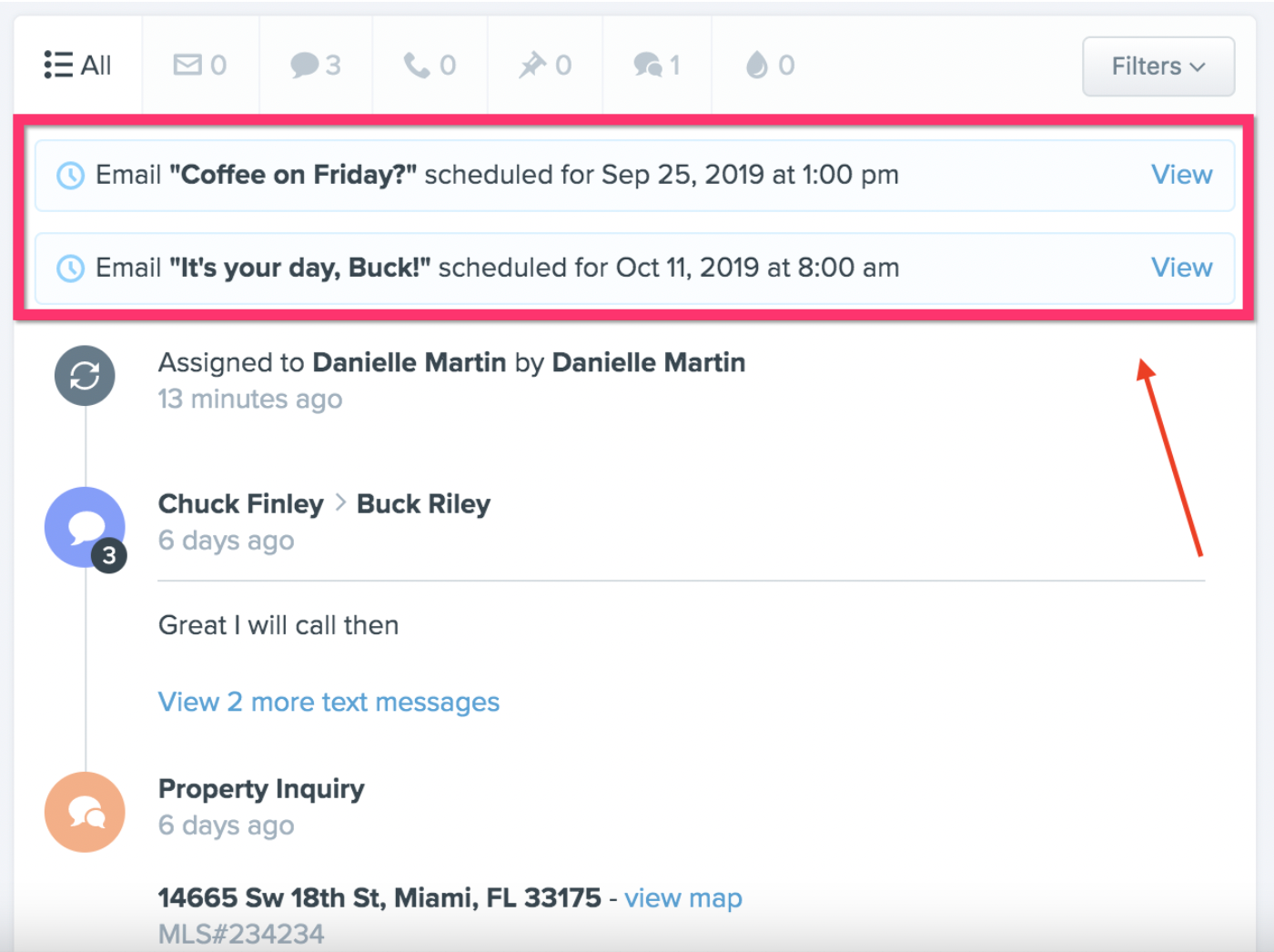 How to Schedule Batch Emails
Choose to send a batch email and then compose your email. You can find out more about creating batch emails via this link. If you're an Admin, Batch Emails can be sent on behalf of assigned agents as shown here. When sending batch emails, you can choose to type out your own email, or use an email template.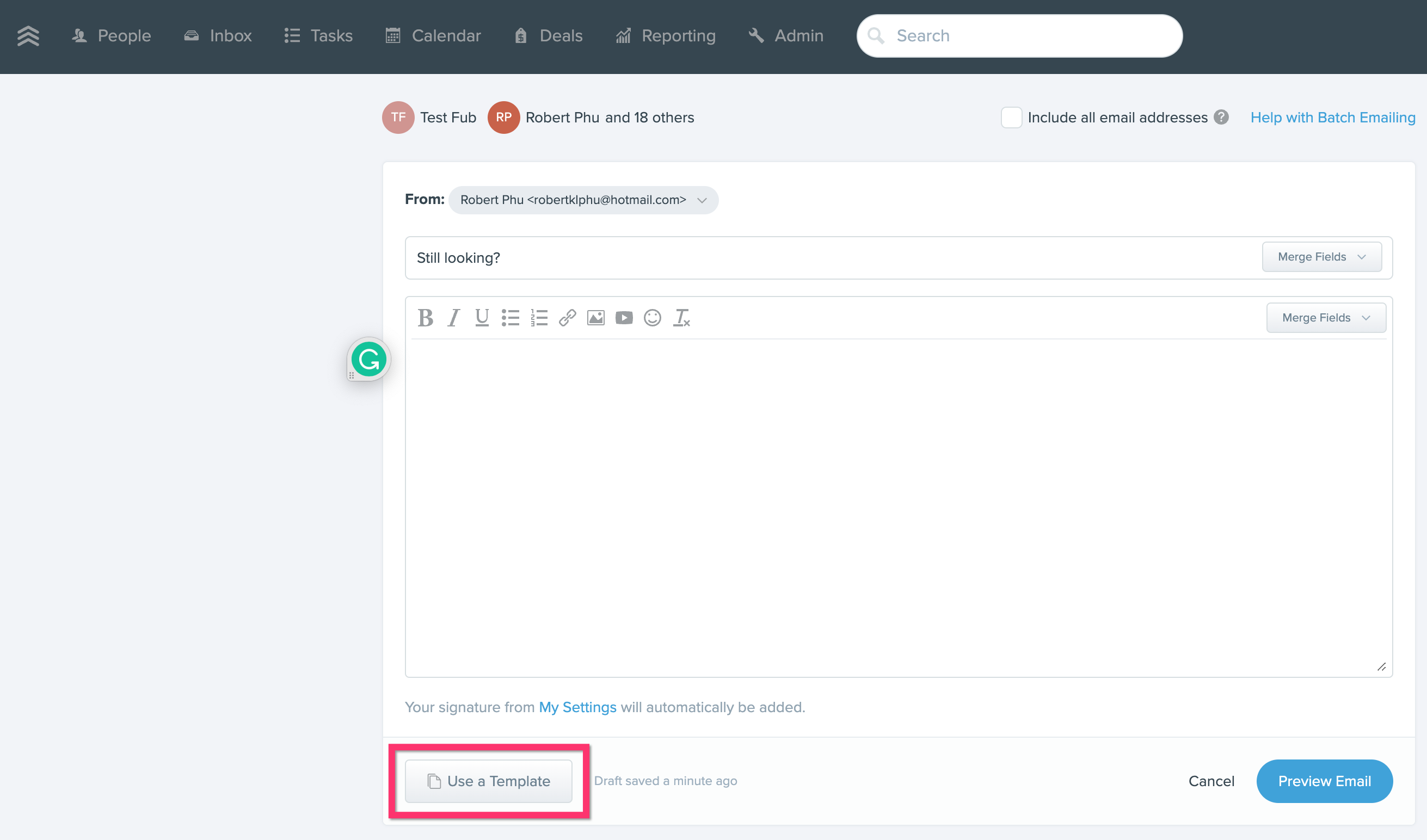 Choose if you would like to email all contacts on the record. Leaving this unticked will send the email to the first email address on each contact. This option is great for spouses! After you do this, click Preview Email.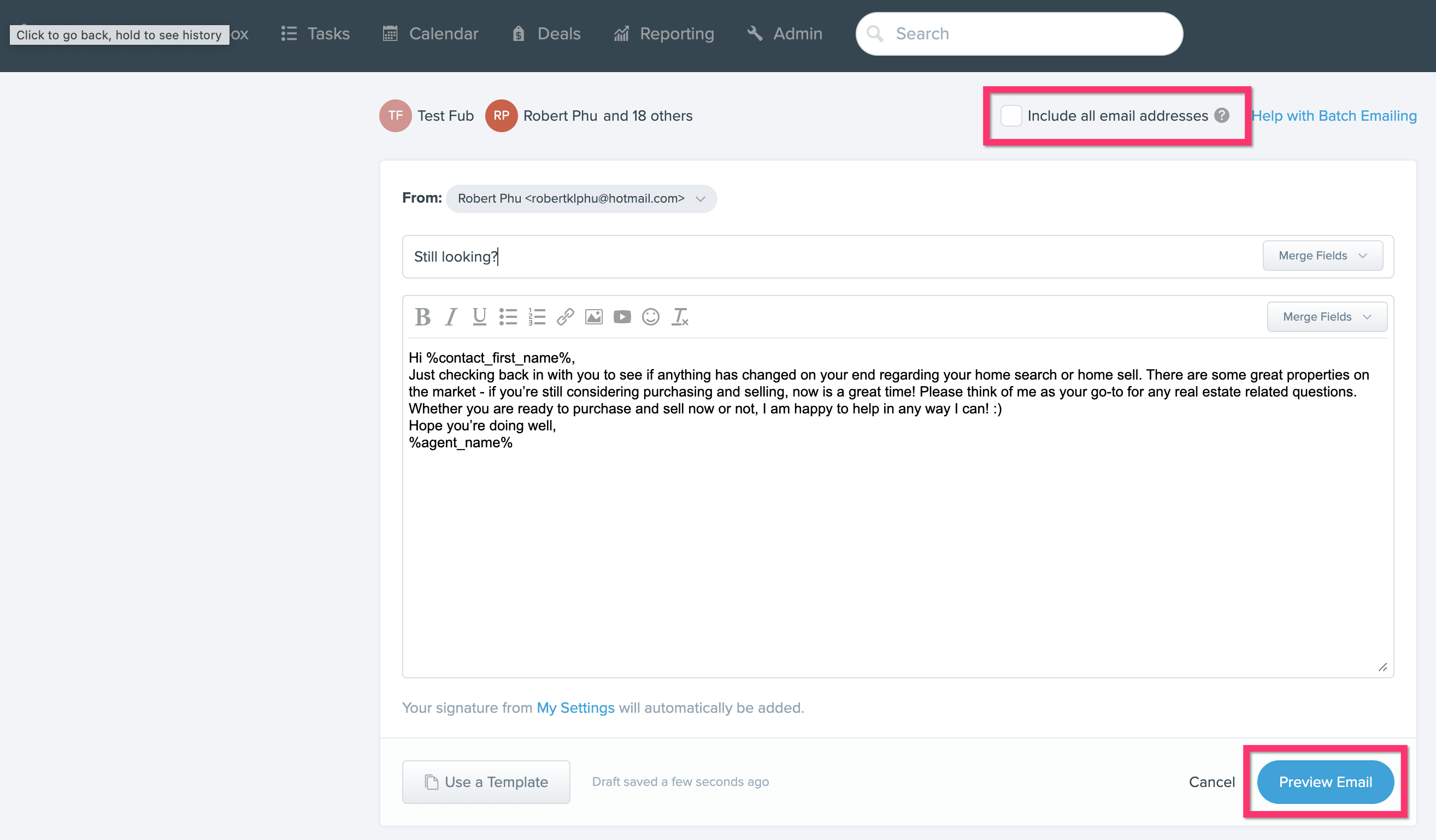 Click the clock icon.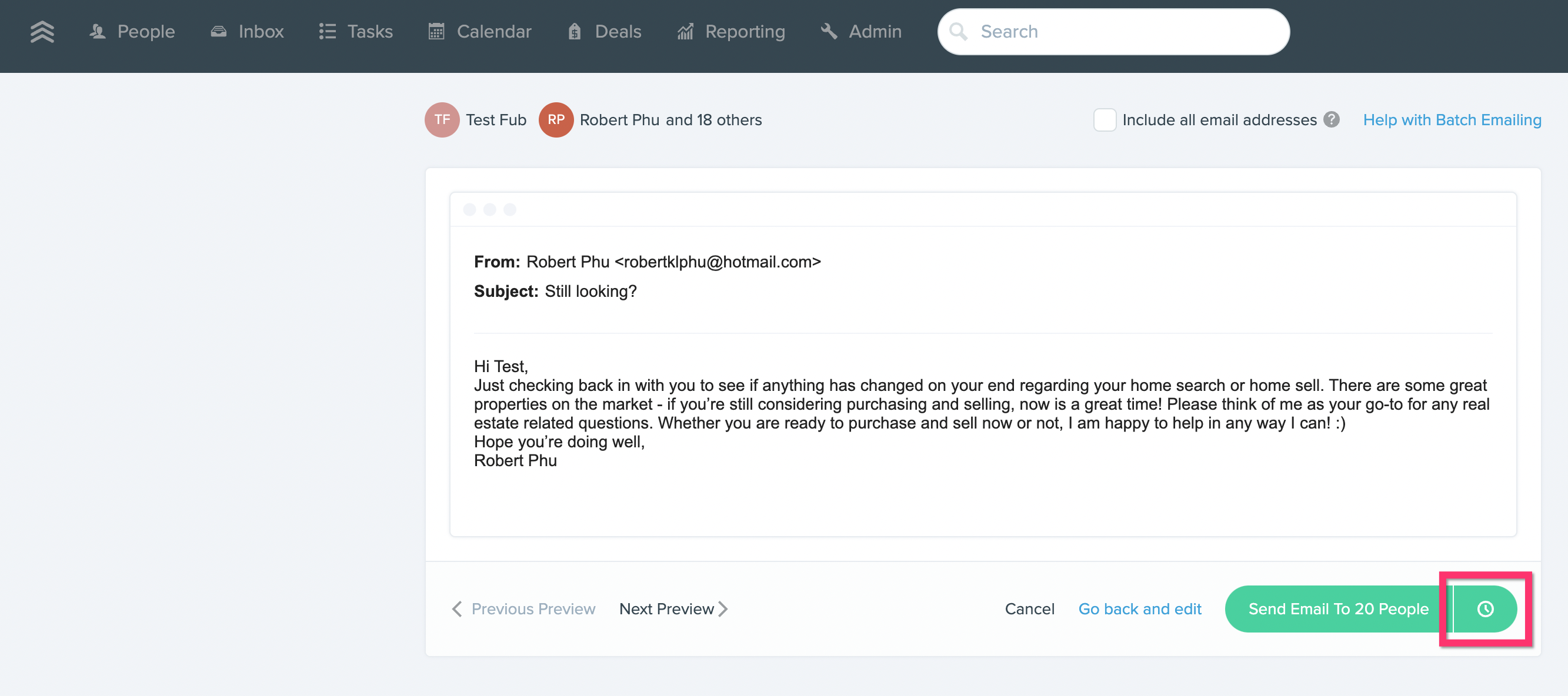 Choose a pre-selected timeframe or pick a custom date and time: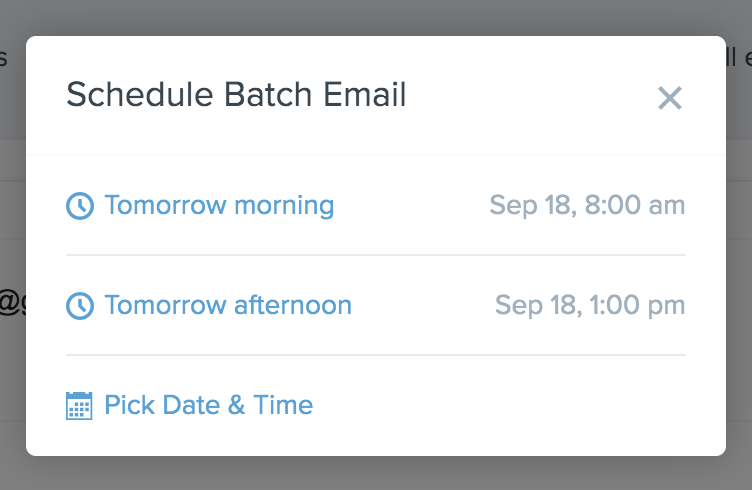 Confirm! You can see scheduled batch emails under Reporting > Batch Emails.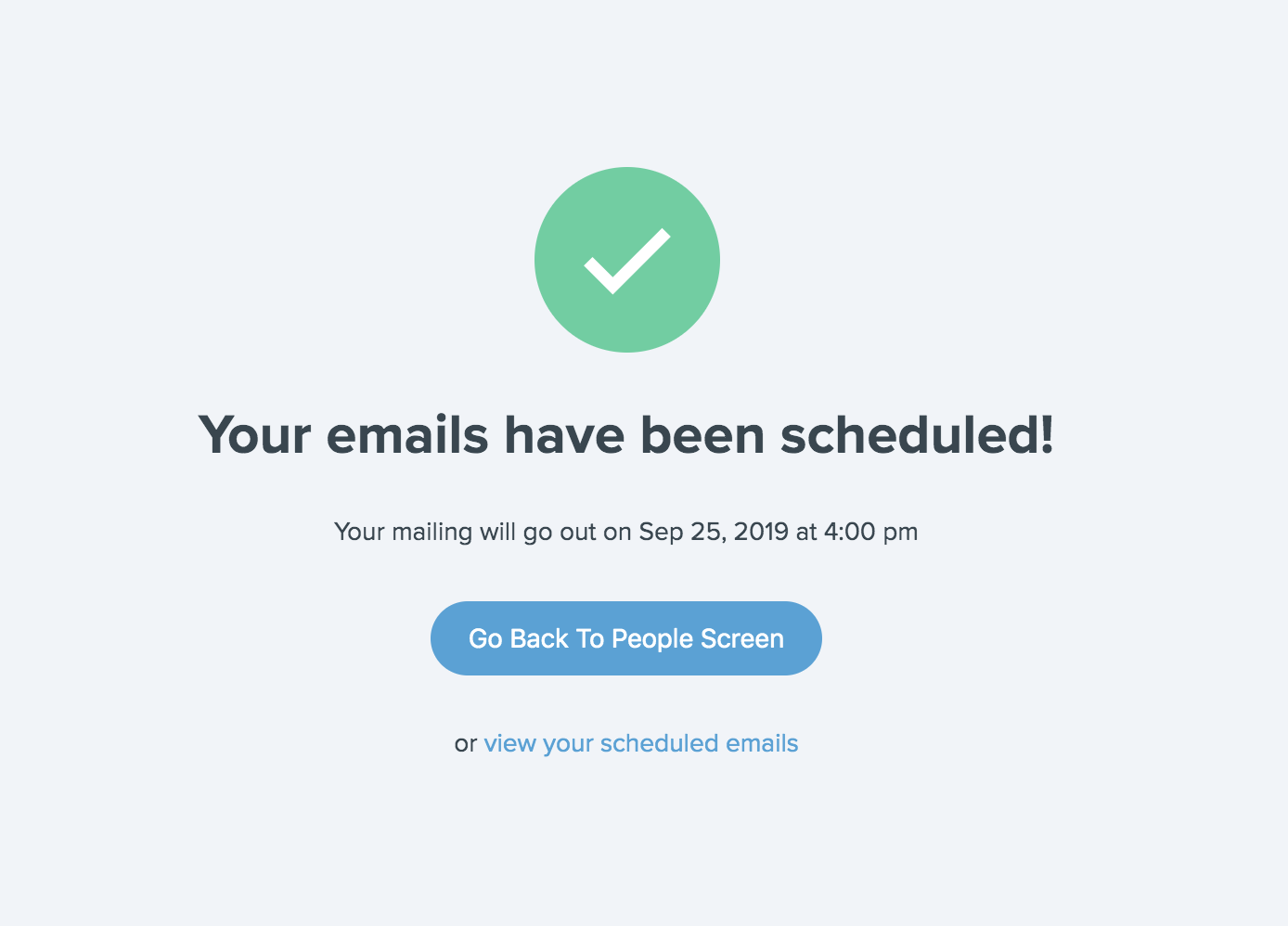 How to Cancel Scheduled Email
Cancel Individually Scheduled Email
Cancel Scheduled Batch Emails
Leveling Up