Whether it's from the app or the desktop, texting in Follow Up Boss is simple and quick. When texting through Follow Up Boss, all texts are logged on the corresponding lead profile. This makes communication with leads seamless as you have all lead information at your fingertips.
How it Works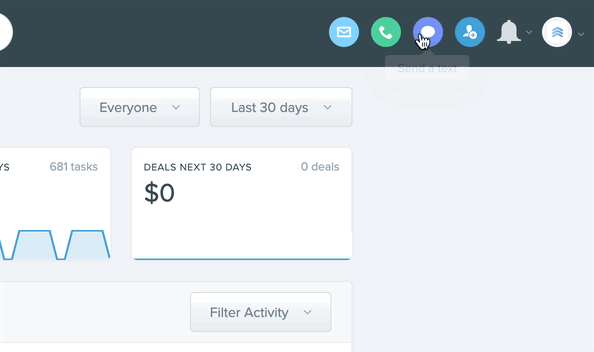 Follow Up Boss texting can be done from the desktop as well as the app. Need to send a video text or a group text? No problem! We got you covered. Check out the resources below to learn more about texting with Follow Up Boss.
Texting Features
Texting on the Desktop 💻
There are three ways to Text on the Desktop: from the lead profile, a quick text, and from the Inbox. No need to jump around, respond to communication without navigating away from your work.
Texting from the App 📱
iPhone and Android texting is perfect for when you are on the go. All texts sent from the app will use your Follow Up Boss number (if always text in app is enabled, check your iPhone and Android settings), leads won't see a difference between desktop and app texts.
Video Texting 🎥
Sending videos to clients is common. Through the Follow Up Boss app, you can send Video Texts directly from your Follow Up Boss number.
Group Texting 👥
When selling or buying, spouses/partners/clients all need to be informed. To keep everyone in the loop, utilize Group Texting.
FAQs
What number do my texts come from?
Without the dialer enabled, texts will come from the
Company Number
.
If a user has the Dialer enabled, text messages will be sent from the outbound number listed in the user's Settings.
Can I use my own cell number?
For texting through the desktop app we use Follow Up Boss numbers as phone companies do not allow tracking or sending of texts from personal cell numbers. Through the iPhone App, there is an option to text using your cell number. To toggle this setting, click your initials/image in the upper left-hand corner of the iPhone app > toggle off (grey) Always text in app. Although these text messages won't be automatically tracked.