To send a text, open a lead profile and click the "Text" tab.  
Enter your message and then click Send Text. 
If it's your first time texting someone, make sure to include your name and company at the end of the text so the recipient knows who you are.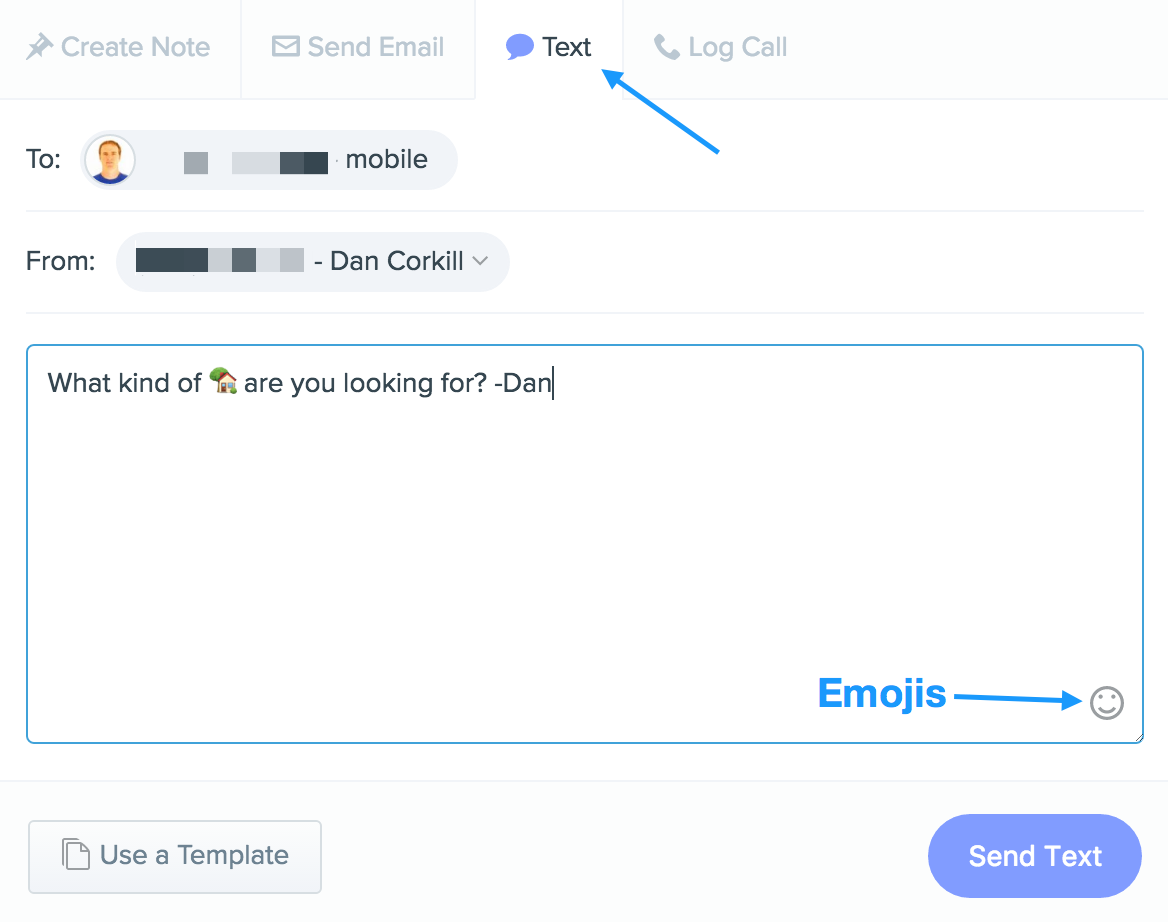 Getting replies
When someone replies to you, the reply will show up under their contact record and also in your Follow Up Boss  Inbox if you are the assigned agent, you will also be notified through our iPhone or Android app so make sure to have those installed.
If you have enabled Desktop Notifications in Follow Up Boss, we'll also send you a desktop notification if you are logged in via the web.