Whether it's from the app or the desktop, texting in Follow Up Boss is simple and quick.
Quick Text
Quickly send one-on-one or group texts to any number, or existing contacts, from any screen in Follow Up Boss.
1. Click the purple text icon in the upper-right

2. Start typing the name of the person you wish to text or enter a new number if the person isn't already in your system.
Note: If you have access to a Team Inbox number, you can choose your outbound number in this step as well.
3. Write Your Text or select a Template > Send Text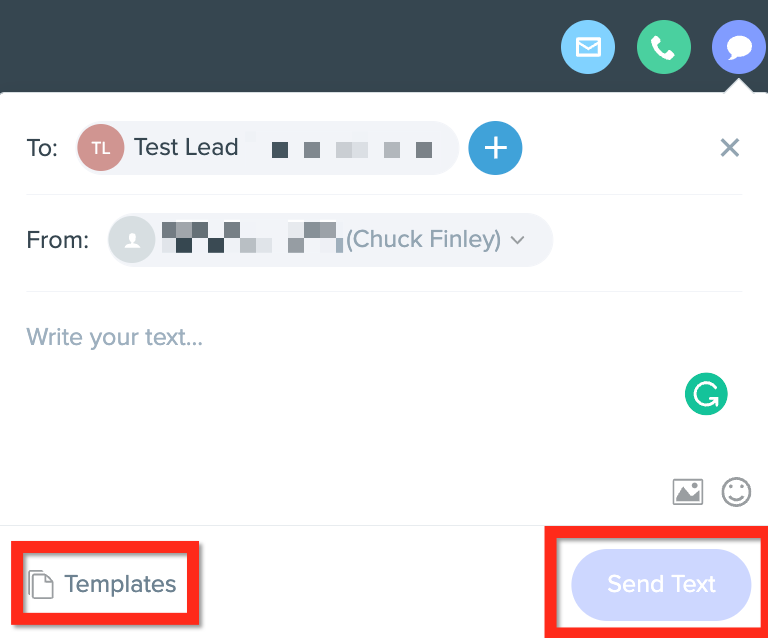 Note: If it's your first time texting someone, include your name and company at the end of the text so the recipient knows who you are.
Texting from the Lead Profile
Open the Lead Profile > click Text at the top of the page
Write Your Text or select a Template > Send Text
Getting Replies
When a lead replies, the response will be on the lead profile and in the corresponding Inbox. Notifications for replies can be managed in the Notification Center.
When texting someone with no lead profile, the reply will be in the inbox. You can also add the lead after texting their number; the communication will show on their profile.