To make collaboration more seamless, you can also choose to connect an email address to your Team Inbox. When you connect an email to your shared inbox all emails to that email address will be pulled into the team inbox, whether connected to a contact in Follow Up Boss or not.
How to Connect Your Email
1. Create a Team Inbox and save it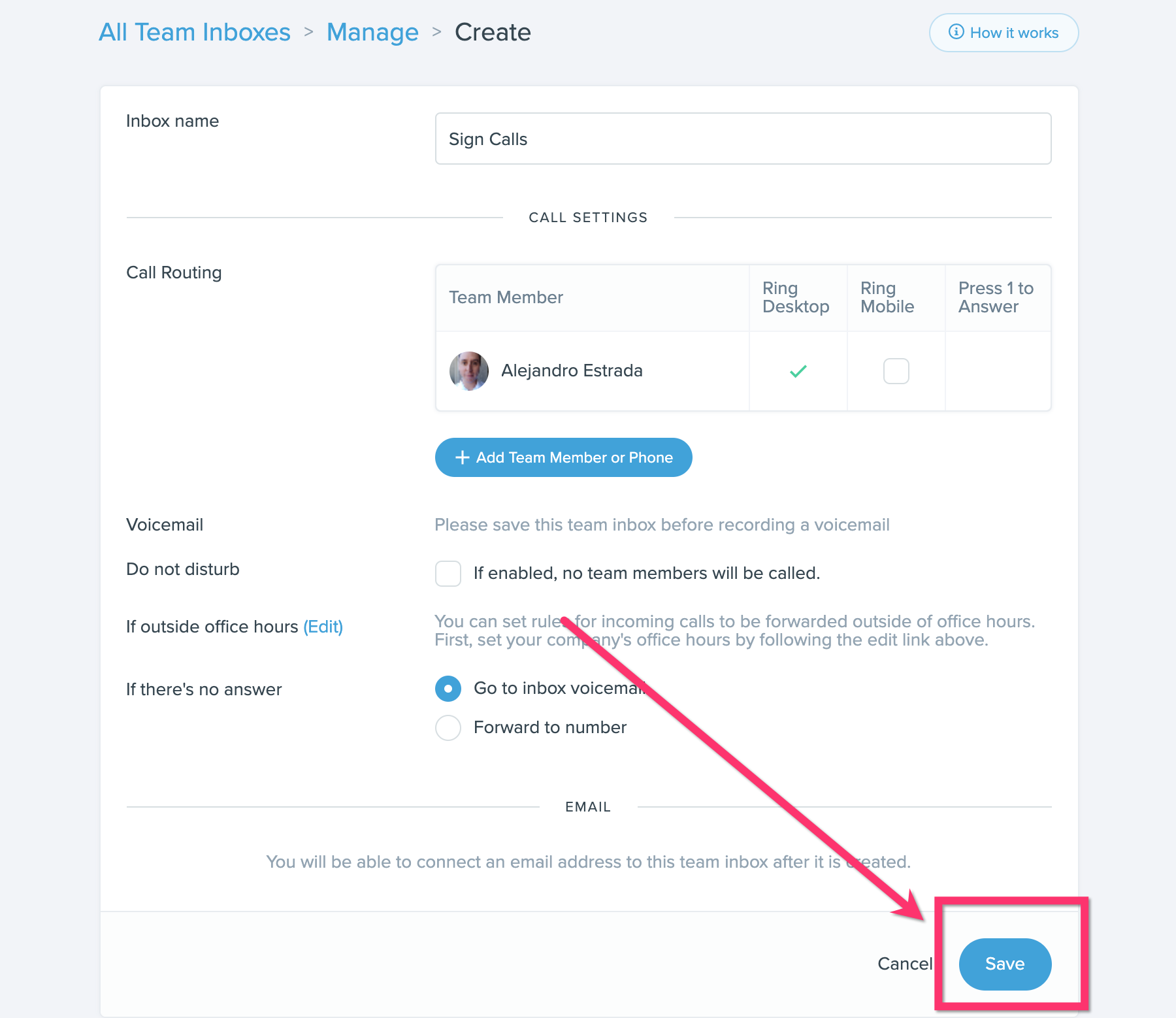 2. From the Inbox tab, click the gear icon (bottom left) and click the pencil to edit your team inbox.

3. Click sign in with Google or O365 (depending on what type of email you are trying to connect.
Please note: this needs to be a new email that's not already used by one of your team in Follow Up Boss.
4. Personalize how the connected email displays as the Sender.
You can type a name, choose to personalize it with the agent's name, or do a combination!