Once you have your inbox set up and working, make sure everyone on the team knows how to respond to messages in your inbox. This is all about converting more prospecting and working efficiently as a team.
How To View Calls and Text Messages
Click the Team Inbox to view incoming text messages and missed calls to your team number.
Phone Labels
If the Team Inbox has more than one number, the phone label will be present to indicate which number was called:
Presence Indicator
If you have more than one active team member on an item in the inbox, you will see an indicator in the bottom left of the item in the conversation list and the team member's avatar across from the contacts name.
How To Collaborate with the Team Inbox
Assigning Conversations
To assign a conversation, use the dropdown at the top right and select another team inbox or another agent :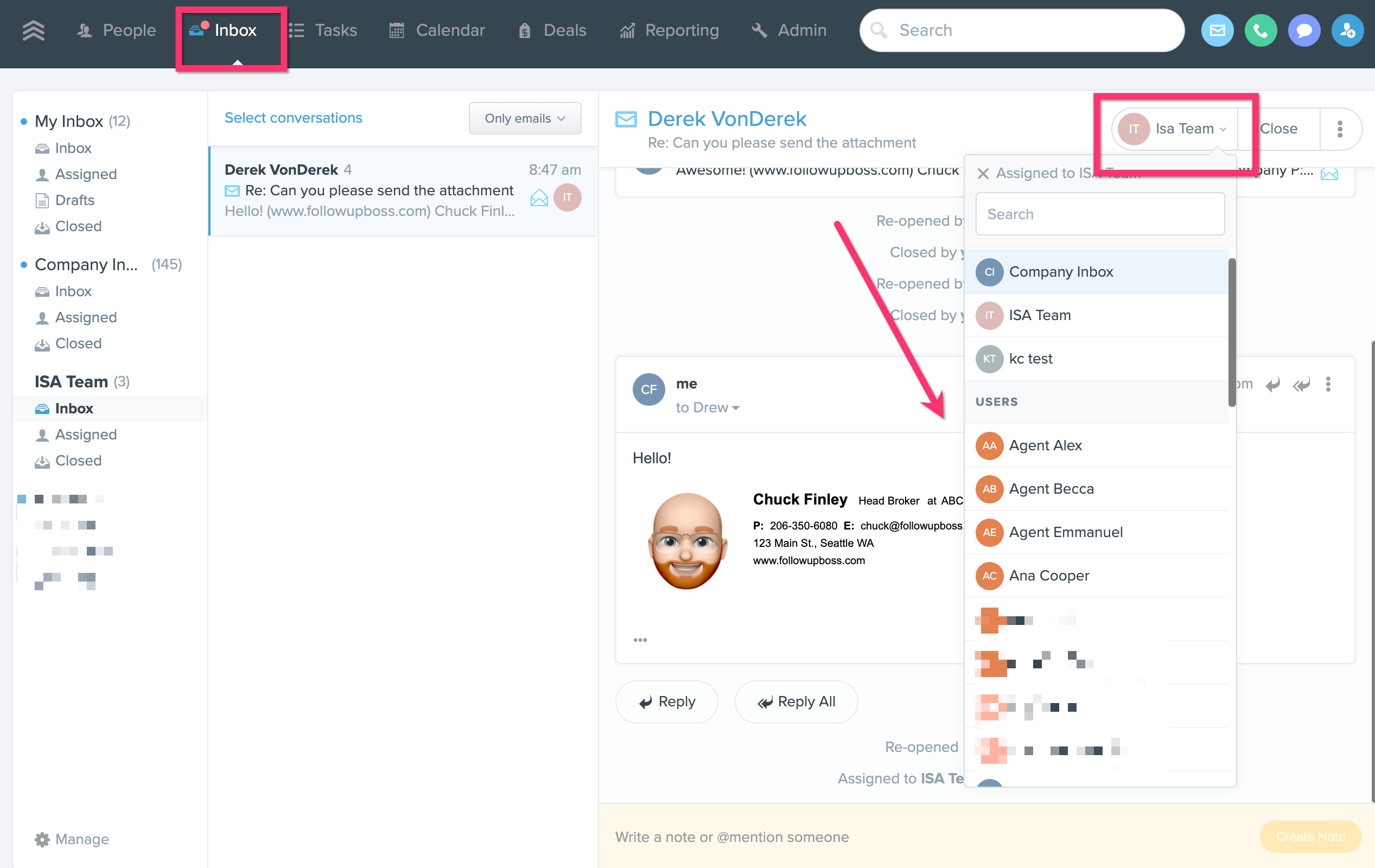 We send a push notification to the person assigned a conversation (iOS or web)
@mention Someone in a Note
We will send an email notification to the person mentioned in the note