Owners and Admins can set their teams up for success by sharing targeted smart lists created for certain team members in your account.
Share lists in just a couple of clicks so team members can focus clearly on the leads within their area of responsibility, without the clutter of seeing leads assigned to other teams.
This is perfect for:
Creating targeted follow up parameters for your agents.
Sharing optimized

Call Lists.

Helping team members get set up with long term engagement techniques.
How to Share A New Smart List
To Select Individuals: Check the box next to each user or Team: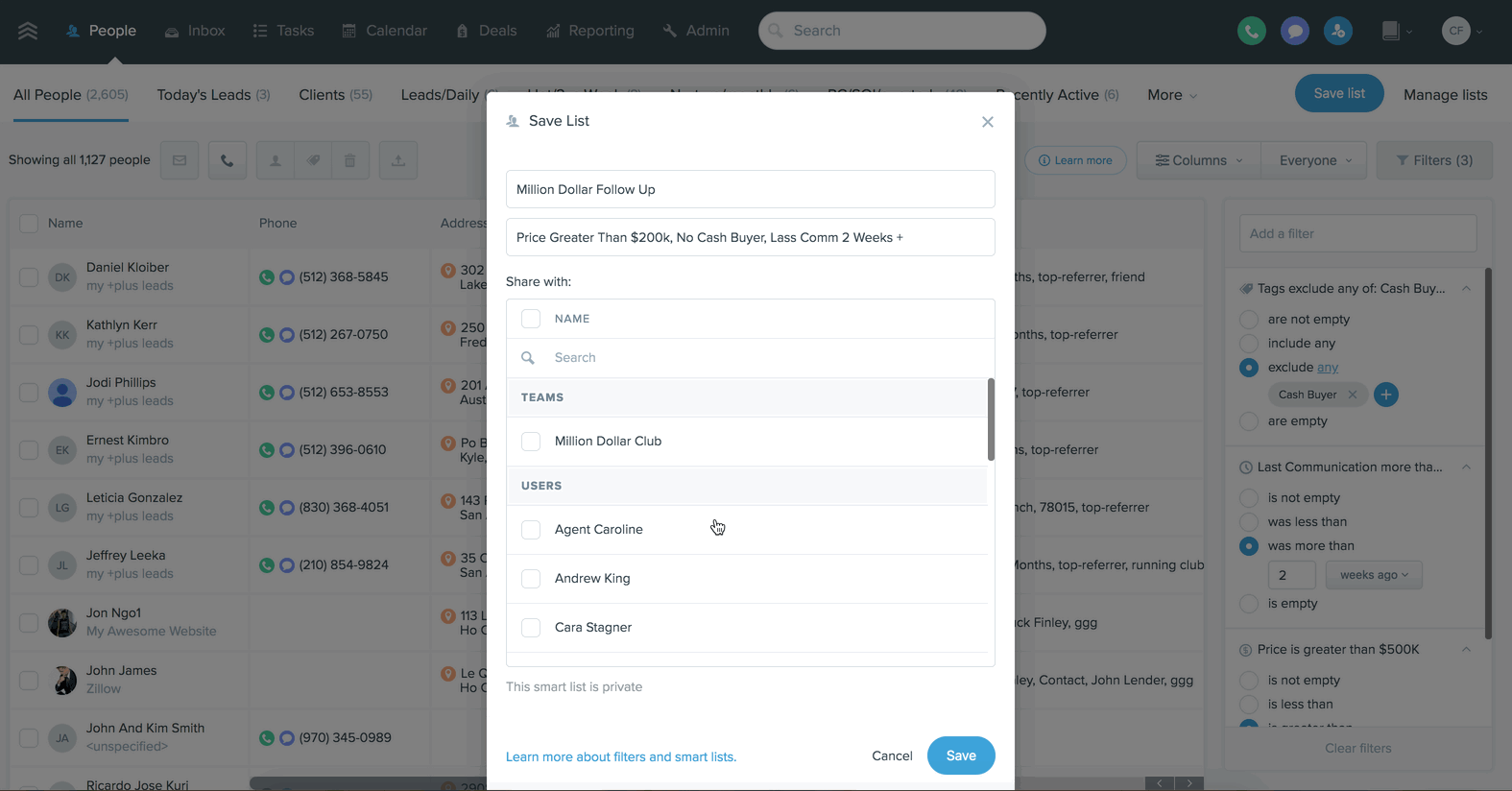 To Select Everyone: Click the empty checkbox next to "Name" to invite all users: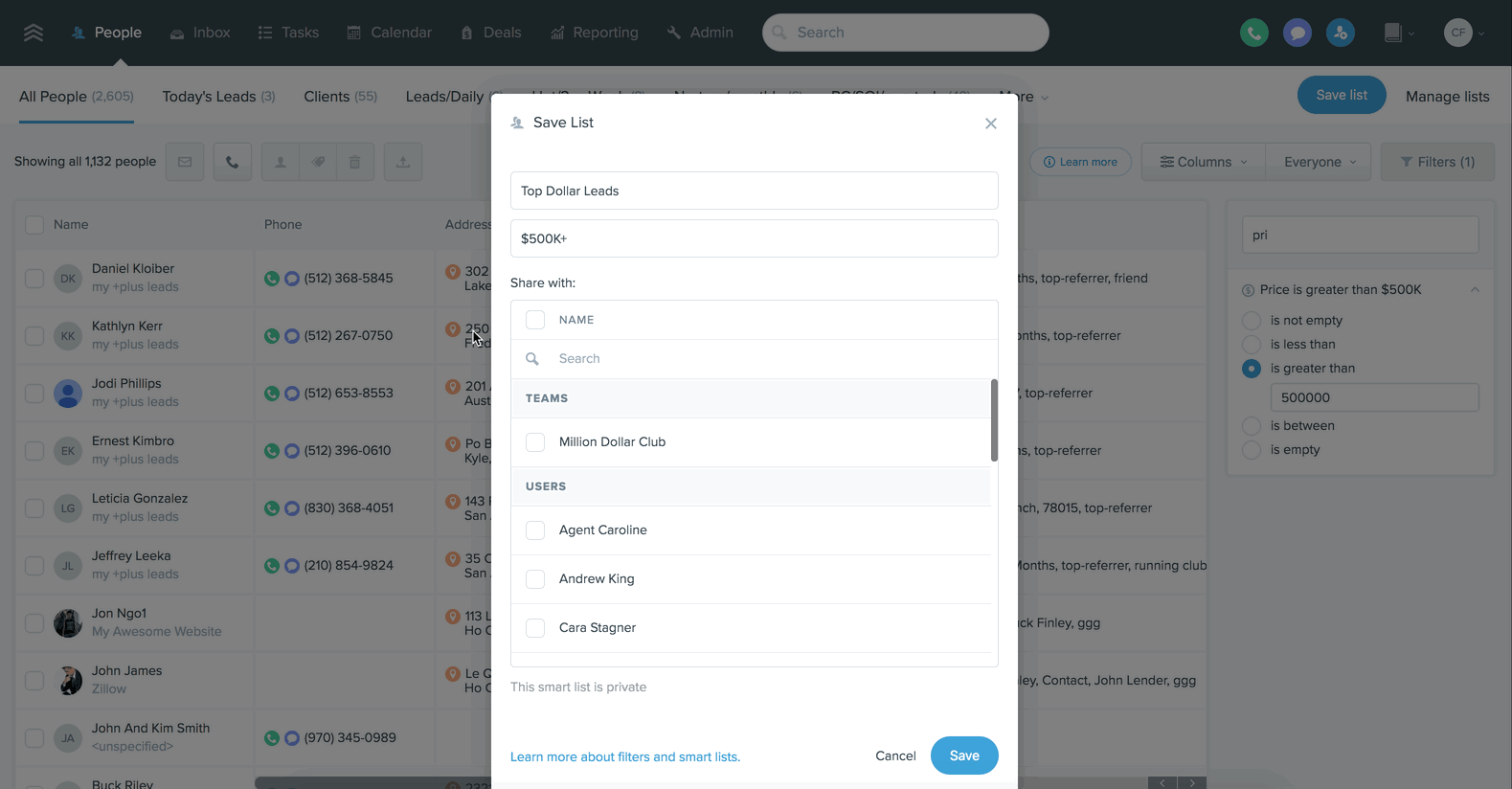 Once these members log into FUB, they will see these Smart Lists in their account.
Notes:
Lead viewing permissions still apply. Agents and lenders will only see the leads in these lists assigned to them, whereas admins will see all leads.
To rearrange lists, use the Manage Lists screen.
How to Share An Existing Smart List
1. Click "Manage Lists" at the top right: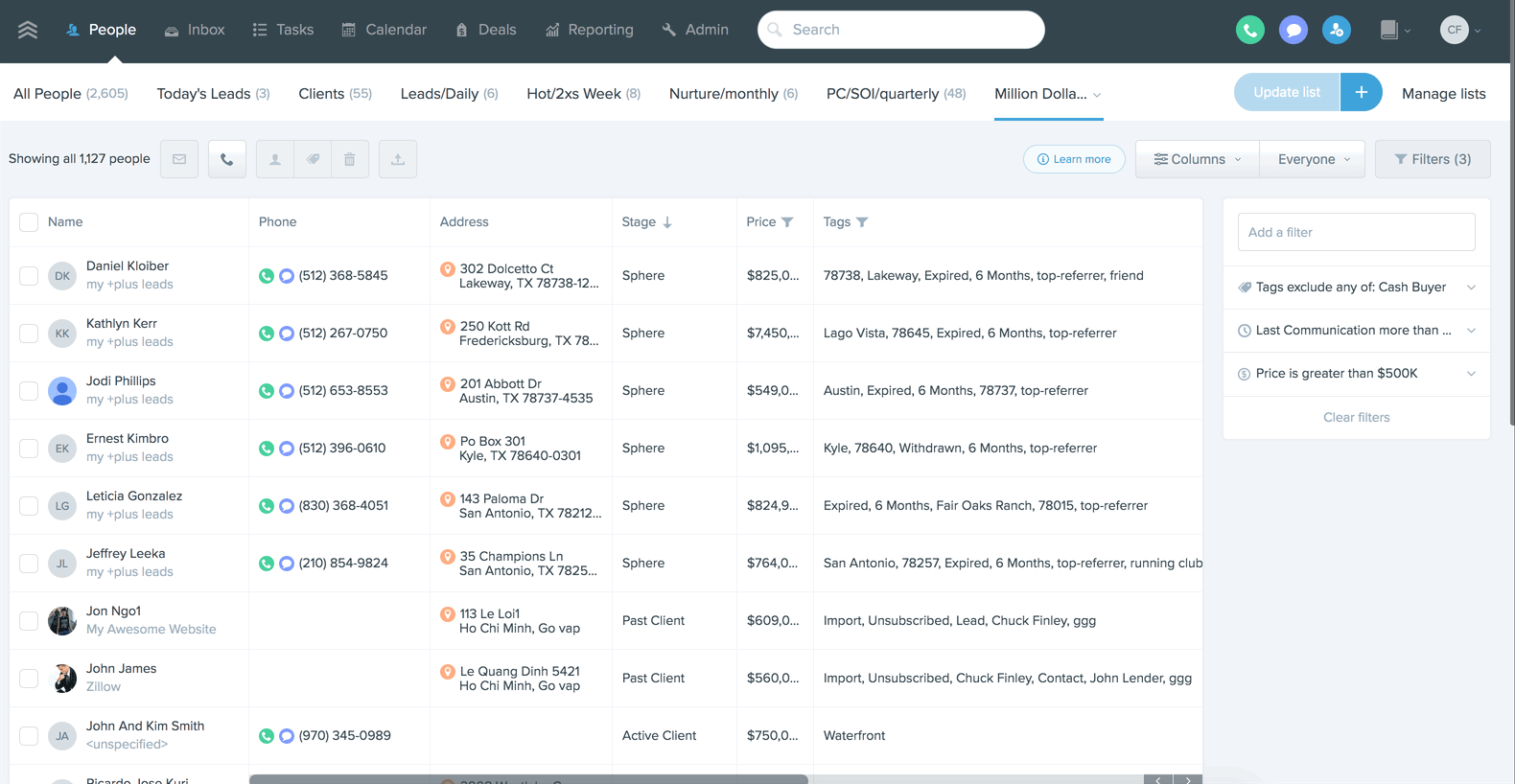 2. Select the blue "Add Users" link next to the list: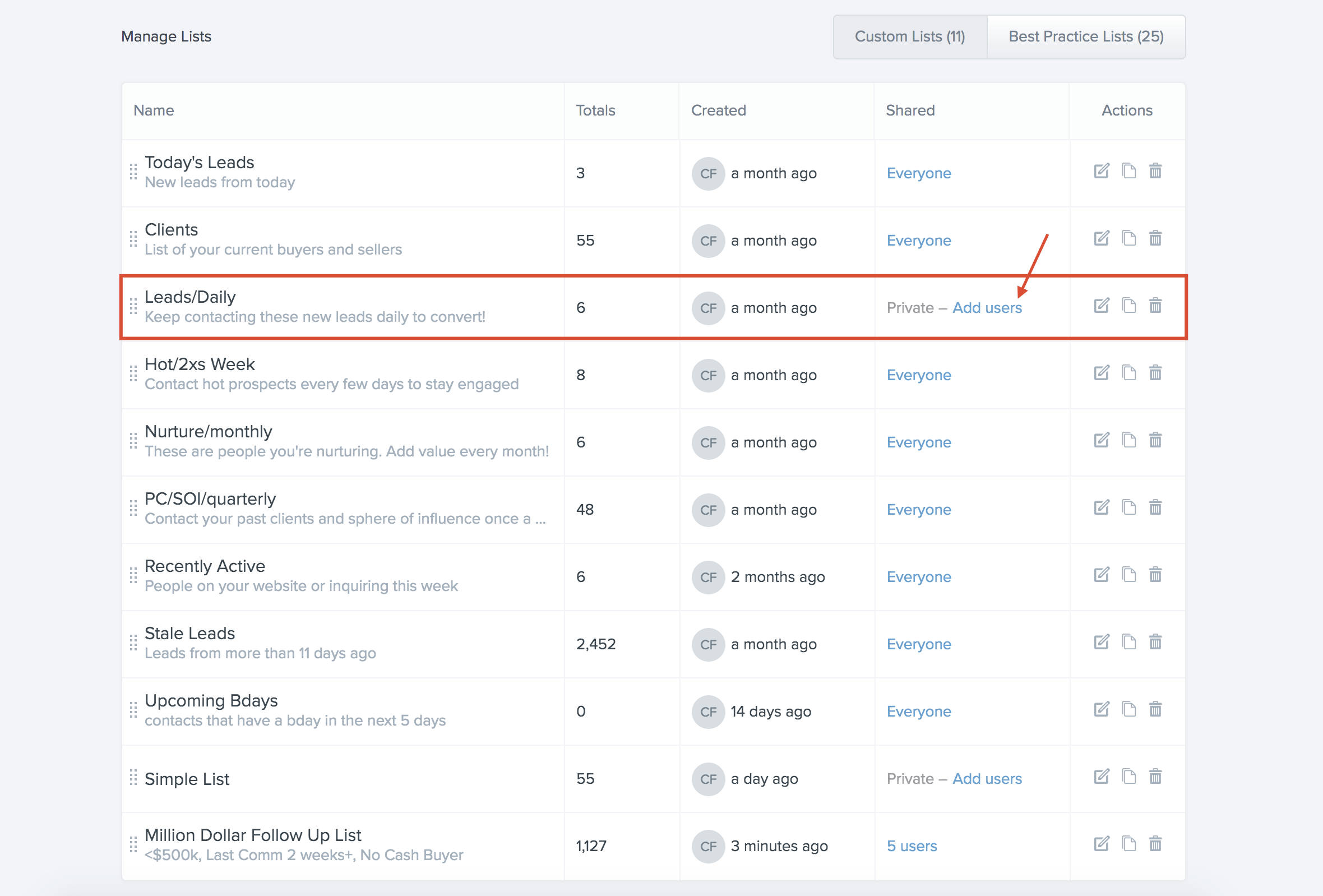 3. Choose individual team members, or click the empty checkbox at the upper left to select everyone: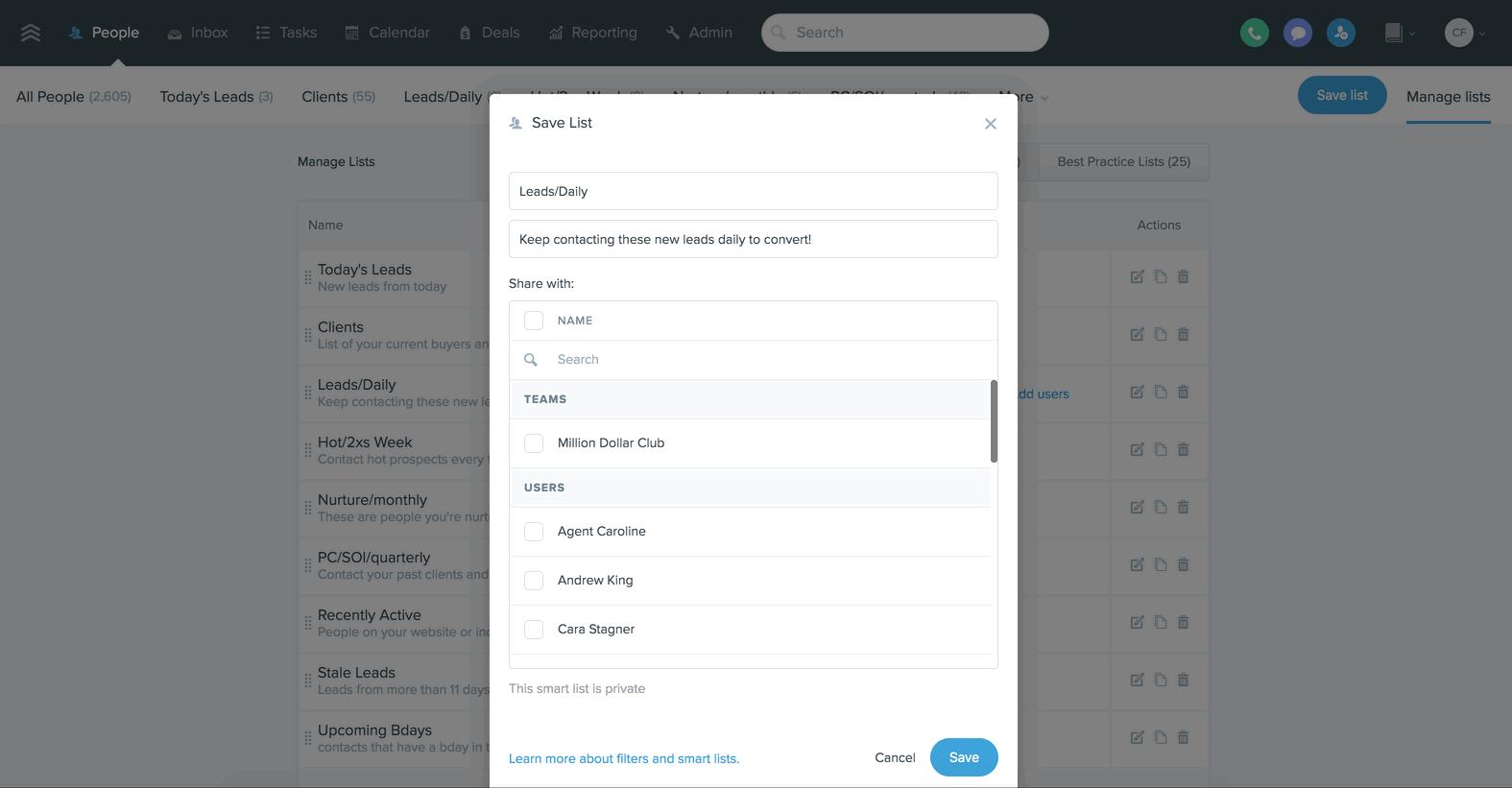 4. Click "Save" to confirm changes.
How to Manage Visibility of Shared Lists
1. Click "Manage Lists" at the top right: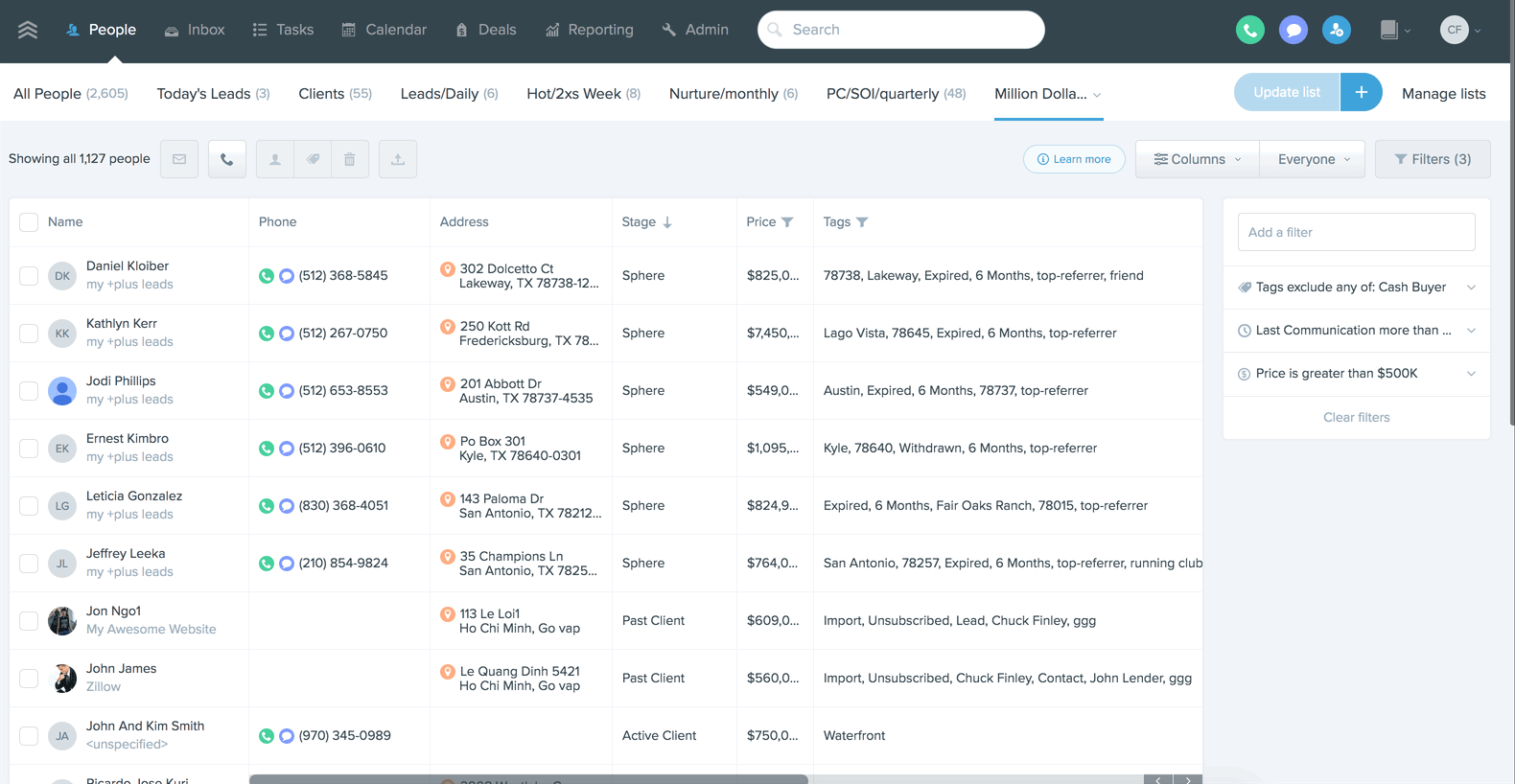 2. Click the users in "Shared" column (blue links):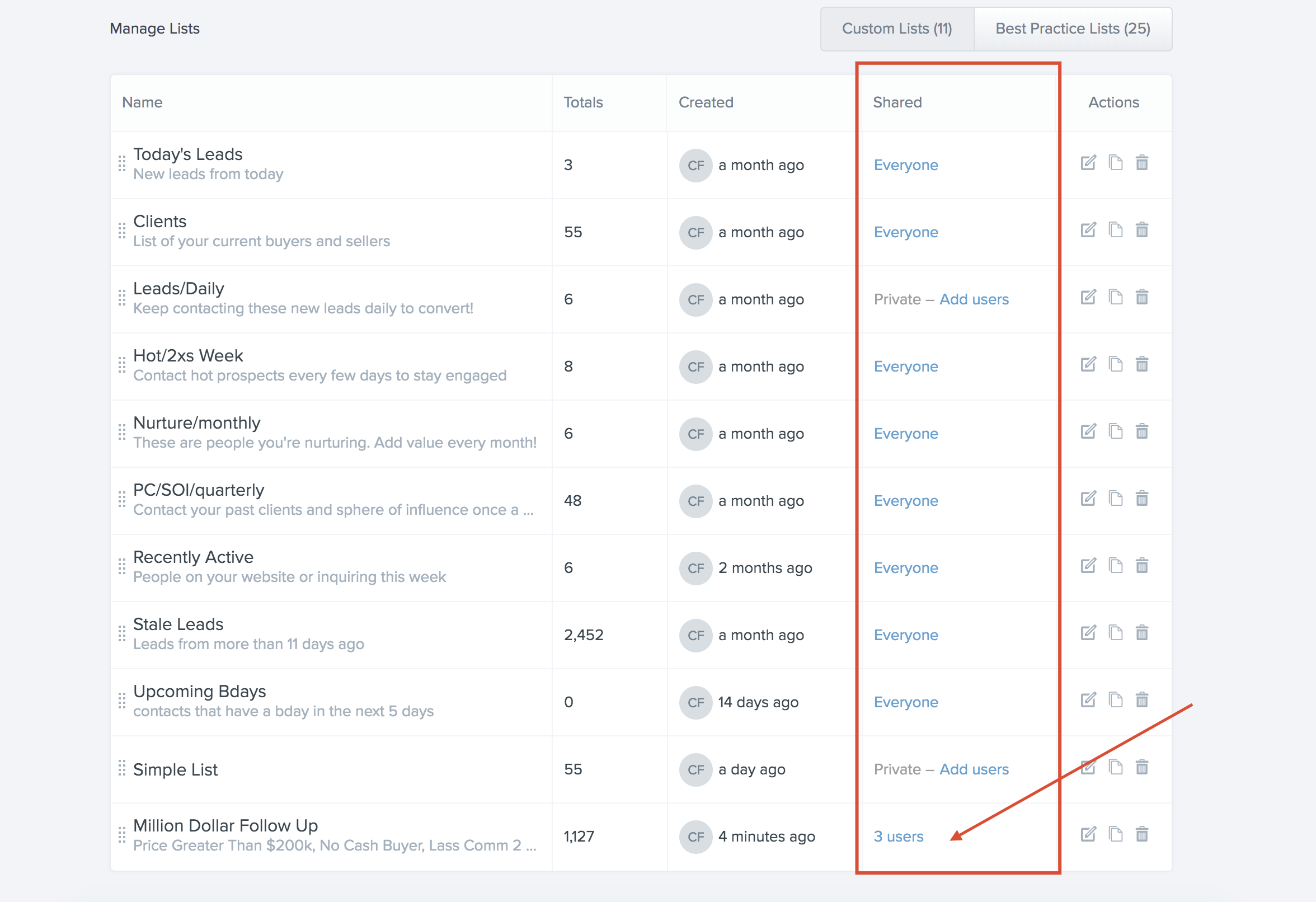 3. Select which agents you would like to add or remove by checking/unchecking the boxes next to their name: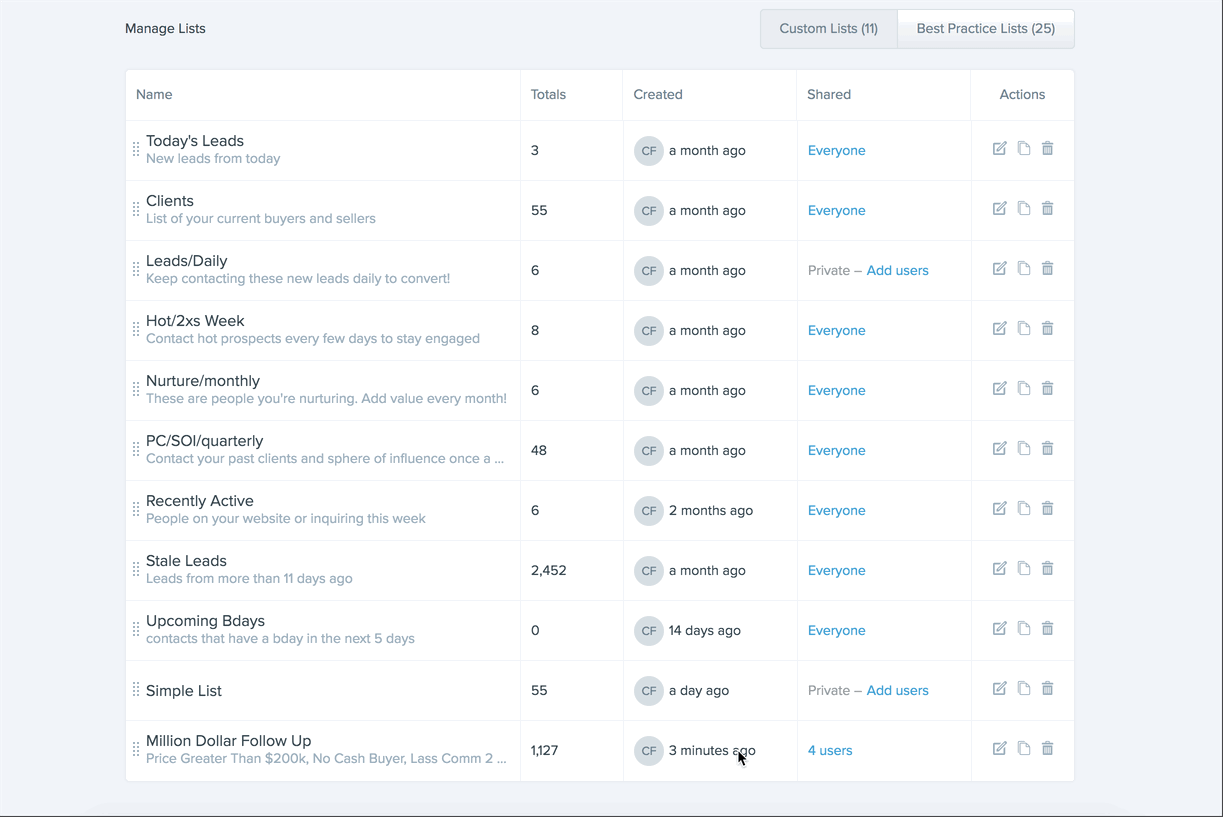 4. Click "Save" to lock in the changes:
Leveling Up