Best Practice Smart Lists are what we believe should be used for an optimal workflow on Follow Up Boss. Periodically, we will release smart lists to this section based on community feedback.

To add these lists, go to the manage lists page, and find the green button at the top right.This will show all of the available best practice smart lists. If you have already added one of these lists, you can press the 'View' link to use it on the people page. Note that the view link will not show up if you have modified the list after adding it. Press the plus sign to add the list, and you're done! The list that you added will now be viewable with all other smart lists on your account. You can share it with your team, change the name, description, columns, and filters to best suit your personal needs.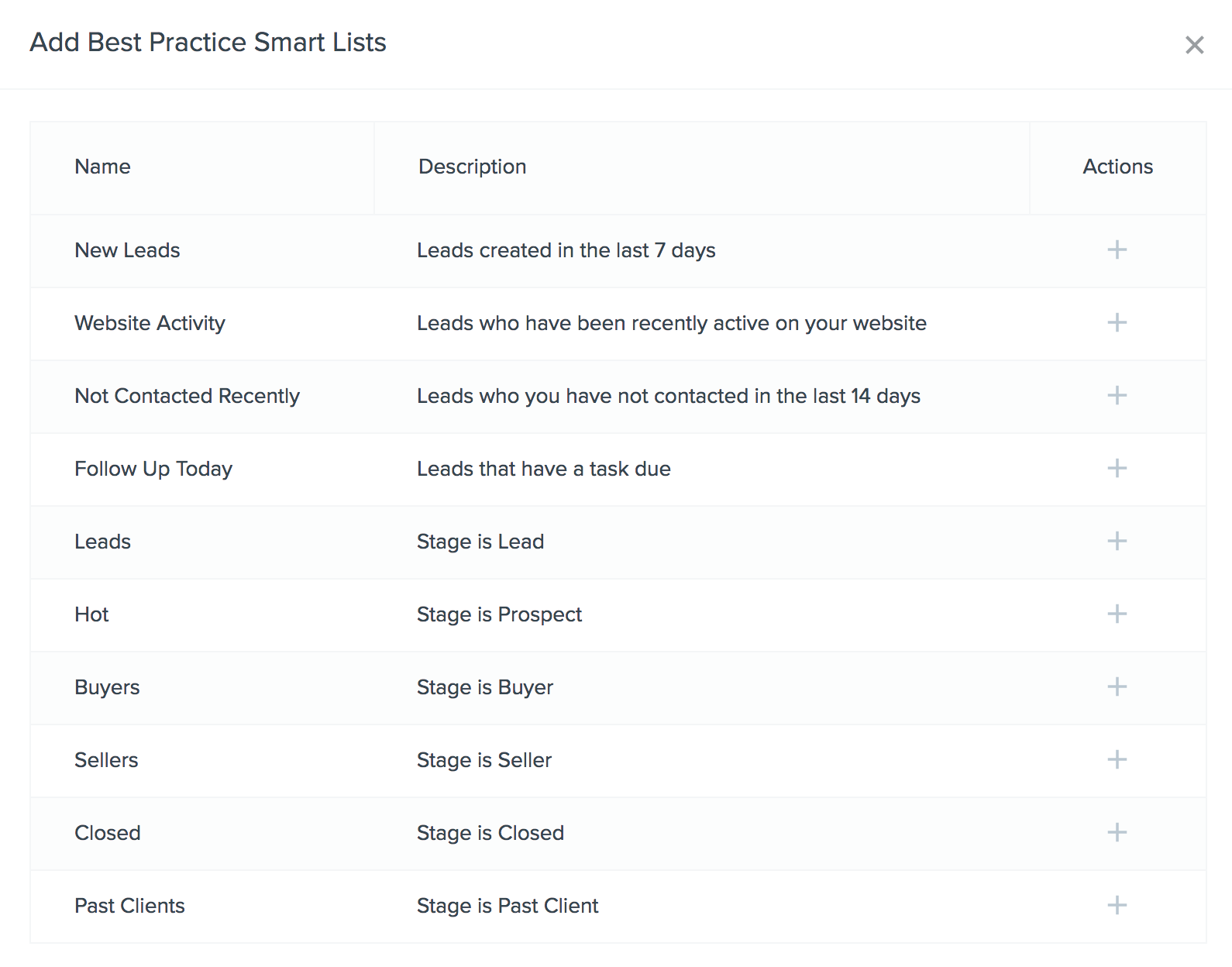 We hope you enjoy using the best practice smart lists. If you have an idea for a new list that could be helpful for the whole community, please email us at support@followupboss.com.