The manage smart lists section allows you to edit the names, descriptions, sharing settings, duplicate and also delete smart lists. Having a well-kept smart list screen will give your team an efficient tool to sort out and filter out which leads needs attention and to make sure the most important smart lists created are easily accessible.
Who can Manage Smart Lists
Only Admin Users can edit and delete smart lists created for the team. An Agent on the manage smart list screen will not see these options available and can only Copy from the Actions column.

An exception to this rule is if the Agent created their own smart lists. Options to edit, copy and delete will become available for personally created smart lists.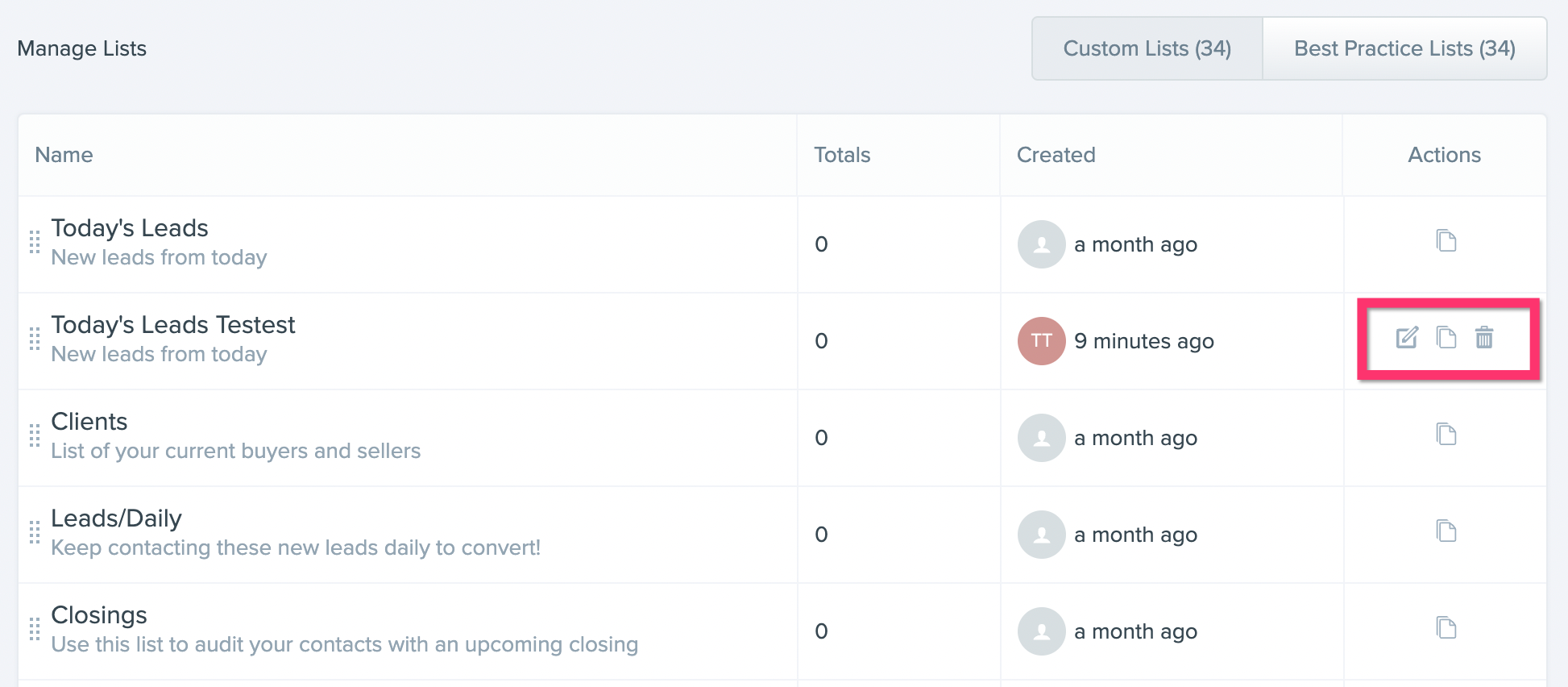 How to manage Smart Lists
To manage your smart lists, you'll need to go to the People > Manage Lists screen.

To edit the name, details, and who the smart list is shared with, you will need to click on the Edit button under actions.



You can view who the smart list is shared with under the Shared column, and clicking on the hyperlink in the shared column will also take you to edit the smart list. To delete a list, you'll need to click on the Trash Can under the Actions column.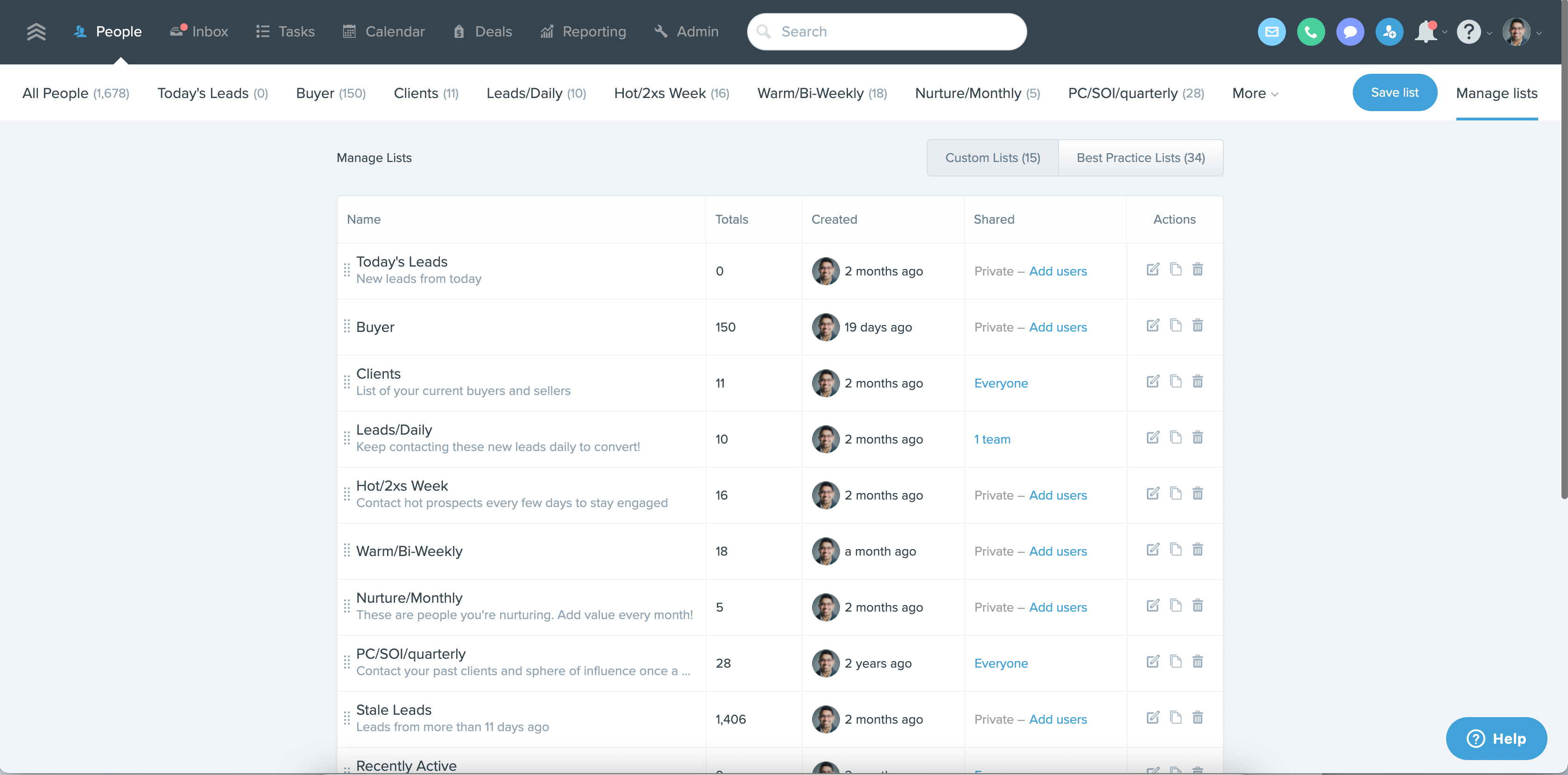 You can also reorder lists by using the handles located on the left of each row. The list order will be used the next time you go to the people page.