As of version 2.2.0, call logging behavior has changed slightly from previous versions - due to Google privacy restrictions, call activity on your phone cannot be tracked. This means that after any call you make, you will want to navigate back into the lead's page within the app and manually log the call.
To log a call, open the lead's page you'd like to log the call for and click the blue plus icon at the bottom right of the page, then select Log call. It will ask which number you called the lead at (if they have multiple numbers).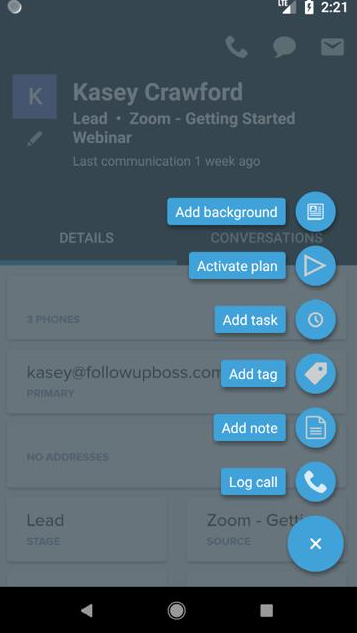 After you tap Log Call, add any notes about the call (optional), then tap Save.