You can send an email to a selected group of people within Follow Up Boss using your Google or Office 365 connected email address.
Google/Gmail Limits:
@gmail.com domain - 300 emails per day
Google Apps domain - 1,000 emails per day.
Office 365 Limits:
1,000 emails per day.
No faster than 30 emails per minute.
SendGrid Limits:
Unlimited (per your plan) - for more details see our SendGrid help article
Why only up to X sends per day?   
These emails are sending directly through your email account and you have a limit on how many emails you can send per day, so we want to make sure you don't max out on that AND we are protecting your deliver-ability.
What if recipients unsubscribe?
If anyone in your Follow Up Boss has previously unsubscribed from receiving emails, we won't send an email to them, but we will alert you of this on the reporting screen.  If someone unsubscribes from the email you send, we will mark them as unsubscribed in Follow Up Boss so they don't receive future emails.
To send an email to a large amount of people, like a holiday email to your entire database, use our Happy Grasshopper or MailChimp integration. However, to send an email to 10, 20, or 50 people, you can now do so directly through Follow Up Boss. Here are some examples:
Re-engage a segment of past clients
Send an email to people who inquired about a specific listing
Reach out to people in a specific geographic area, or searching a specific area
Send a follow-up to leads from an open house
Before sending a batch email, be sure to check out our best practices for batch emailing.
You can watch the walk through video below or continue reading for a step-by-step guide with screenshots.
Step One: 
Filter down your list to the segment you want to target. Select the people you want to email and click the bulk email icon.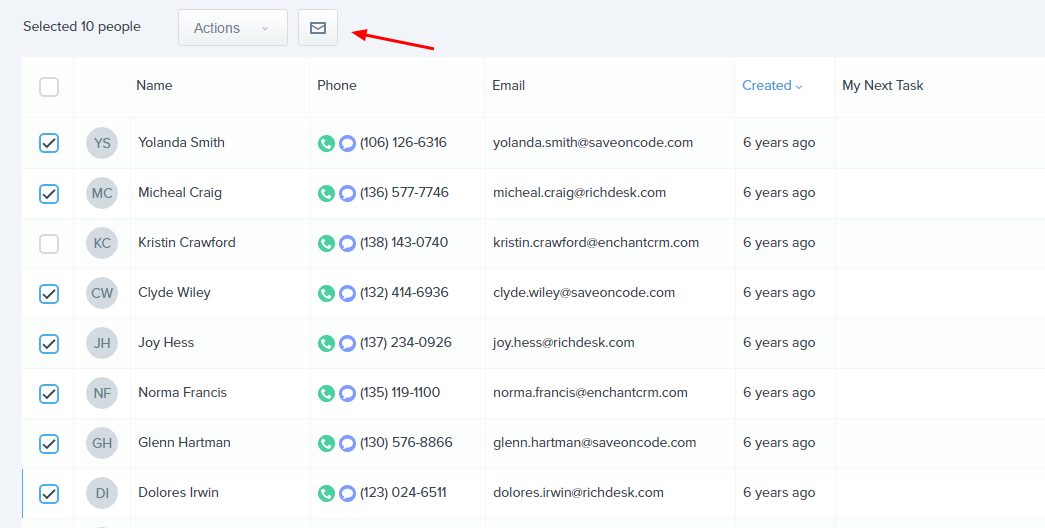 Step Two: 
Compose the email you wish to send. You can use your existing templates and also leverage merge fields. If you need to navigate away from the compose screen, don't worry; we will save a draft of what you wrote so you can easily pick up where you left off.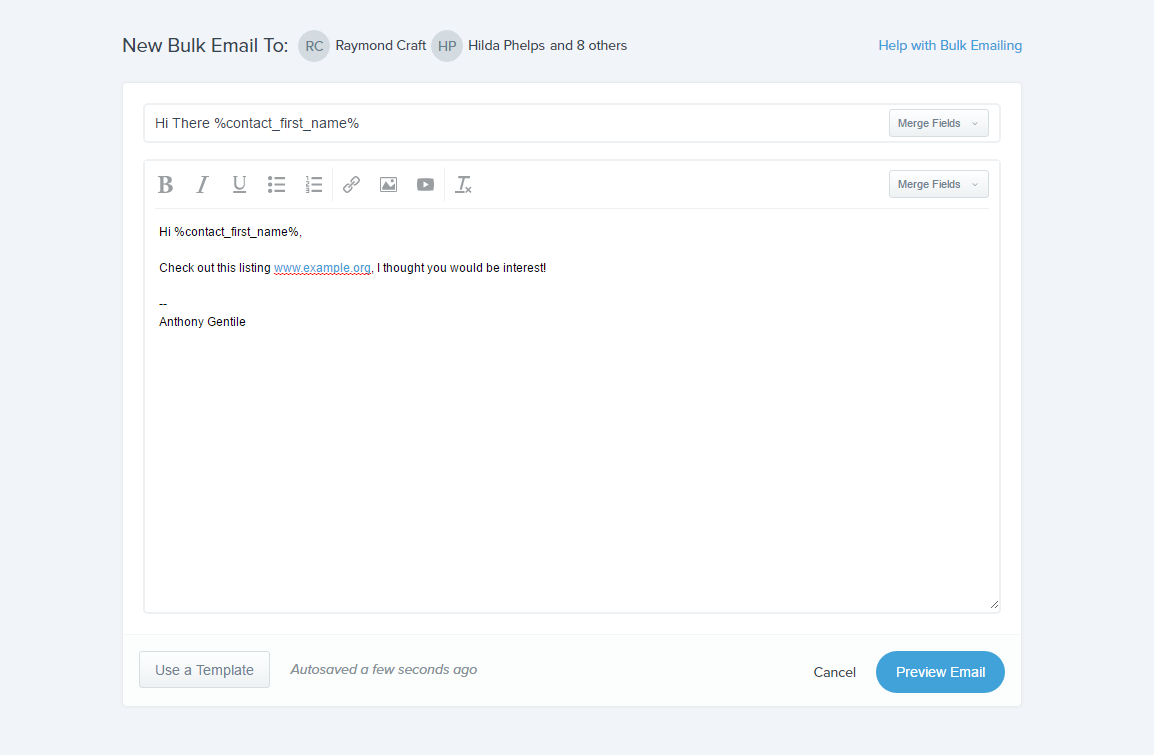 Step Three: 
Preview your email to see how different merge fields are applied for different people. If you realize you've made a typo (interested instead of interest in the above example), go back to the compose screen and edit your email. Once ready, just click the Send Email button and Follow Up Boss will take care of the rest.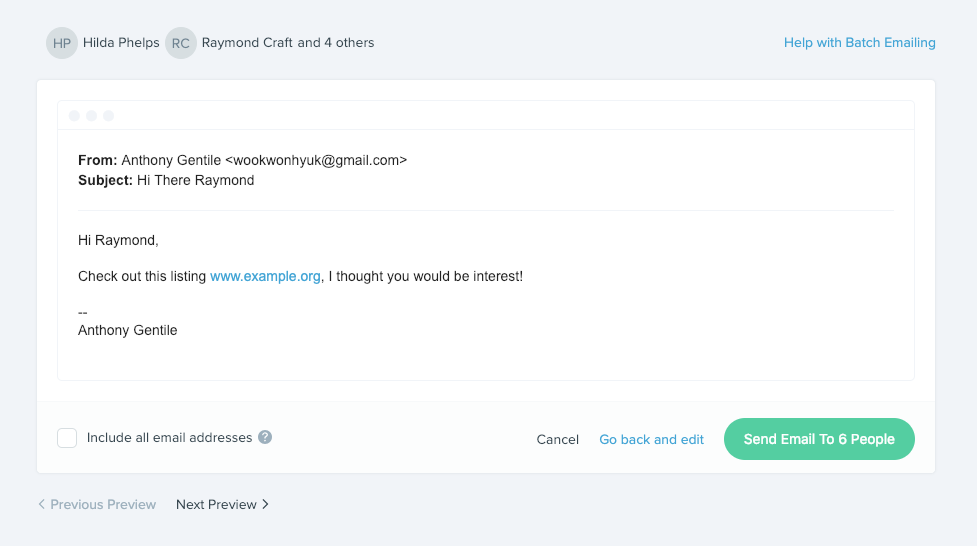 Include all email addresses:
This checkbox is off by default, in which case your email is sent to the primary email address of each selected person.  If you turn on the checkbox, your email is sent to ALL email addresses of each selected person.
This is useful if you typically add a spouse as a second email address on the same contact record, with this feature you can keep everyone in the loop.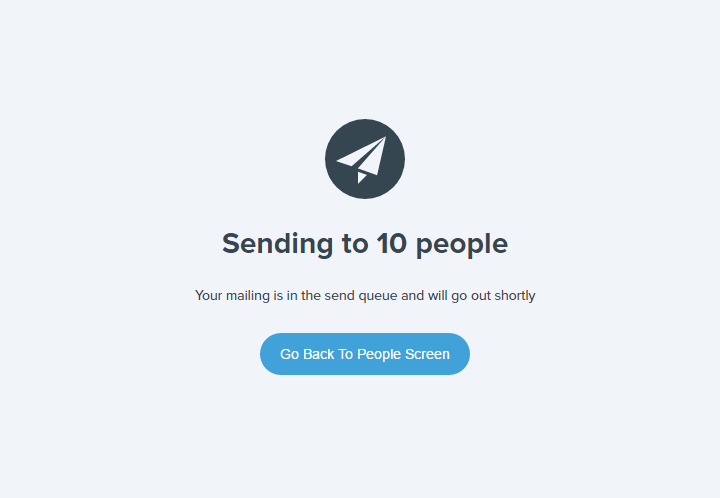 Batch Email Reporting:
View all of your sent bulk email from the reporting tab.

Click a particular email to drill down into the reporting by recipient of a particular send.

A few things to remember:
Open/Click tracking is automatic.
We send emails through your connected email address. 
We limit how many bulk emails can be sent to stay below Google/Office 365 daily quota limits.
We do not limit if you are using our SendGrid integration