You can cancel your account at any time on the Admin > Billing page in FUB. On the Billing page, you can click the "Cancel subscription" link to cancel your account: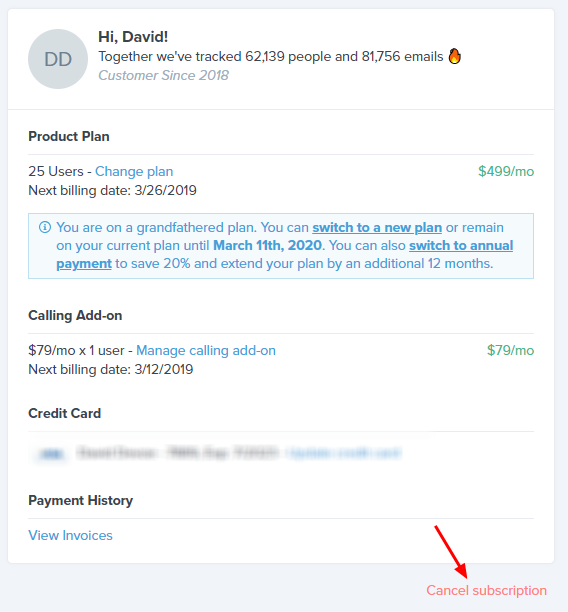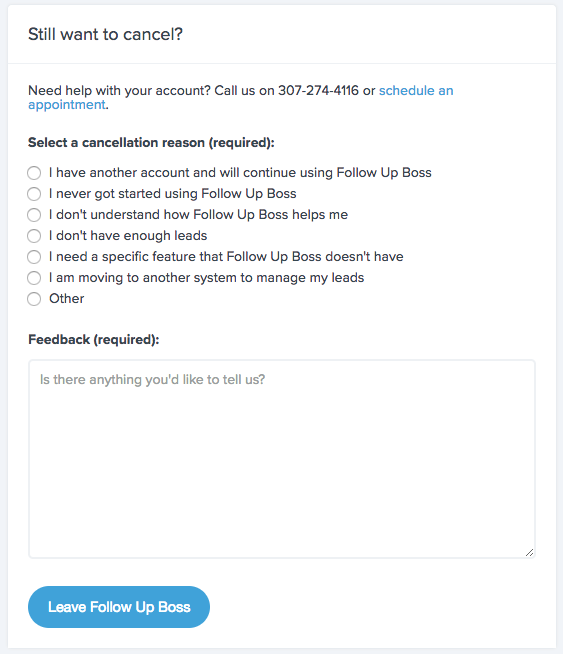 If you are canceling your account with time remaining on your plan, feel free to email us at support@followupboss.com and we'd be happy to assist with a pro-rated refund.
Also, if you ever need assistance with your Follow Up Boss account, please email support@followupboss.com.