There are times when you wish to change your subscription plan, whether it's due to increasing agents, or to save some money by paying annually. Here are steps on how to upgrade/downgrade your plan, or switch between Monthly and Annual subscriptions.
How To Change Your Subscription Plan
Account owners will go to Admin > Billing > Change Plan.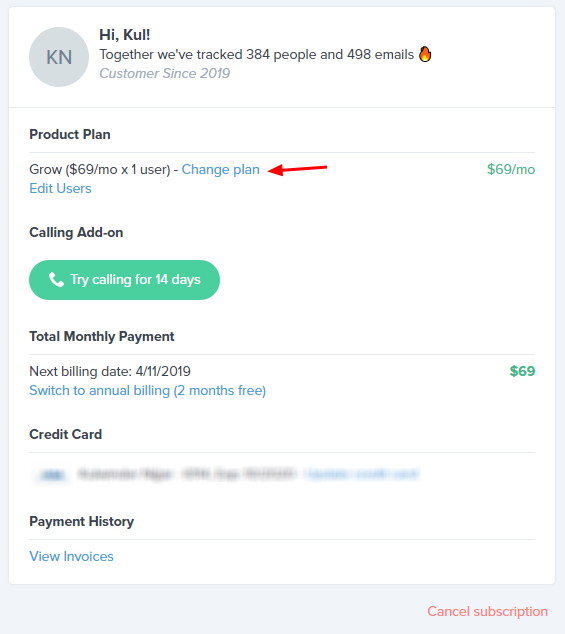 Then, select the plan you would like to move to, and click Change Plan. A box will appear to confirm the change.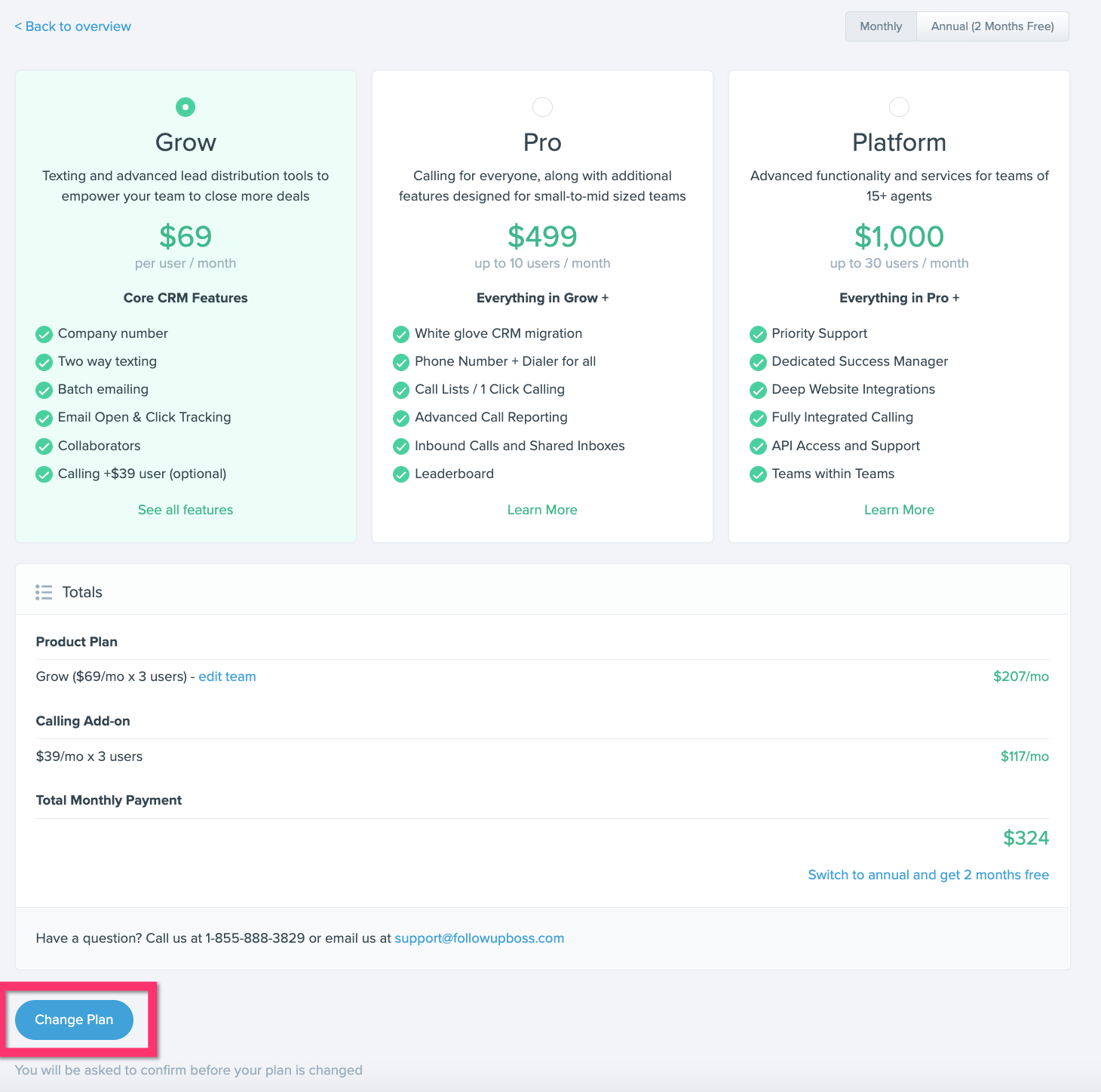 Switching your Billing Type
You can switch from Annual to Monthly (or vice versa) anytime by clicking the buttons in the top right-hand corner of the Change Plan screen: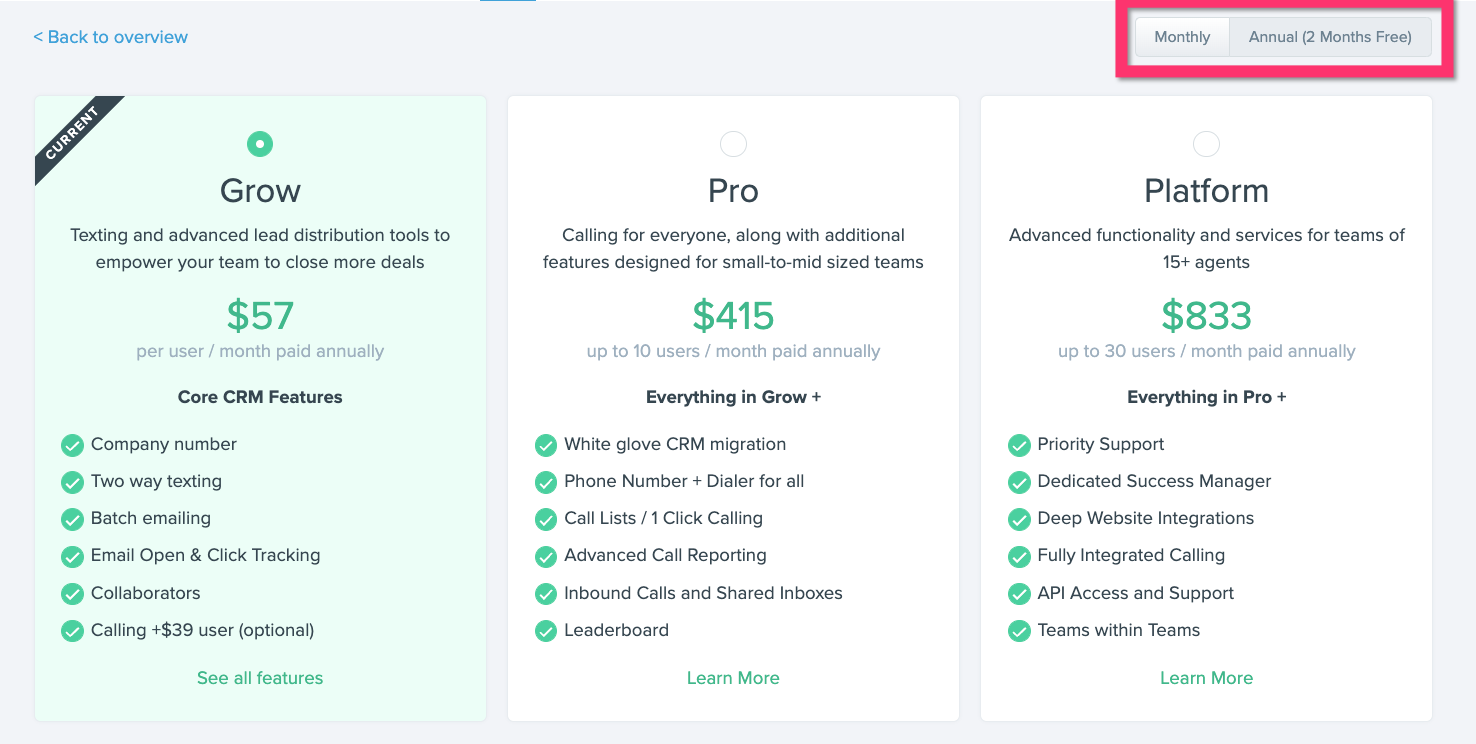 FAQs:
What happens if I switch from an Annual Subscription to a Monthly Subscription?
If you switch from an annual subscription to monthly, you will receive a prorated credit on your account which can be used towards your next bill. This credit can be seen by going to Admin > Billing.
Why can't I downgrade my plan?
If Follow Up Boss doesn't allow you to downgrade your plan, it means that you have more than the maximum amount of users for the plan you're downgrading to. You will need to
Delete Users
from your plan to meet the user limit for the new plan.