Owners can manage their plan, users, and billing within their Follow Up Boss Account. Billing management can be accessed by going to Admin > Billing.
Change Plan
To change your plan, navigate to the billing page and select Change Plan. Then select the New Plan you would like and save the changes by clicking Change Plan. You will then get a confirmation of any extra charges and be able to change your plan. The Plan section also lists your next billing date.
Note: When changing a plan from monthly to annual (and vice versa), the billing date will be updated to the date of the change. Any unused time in the billing cycle will be prorated.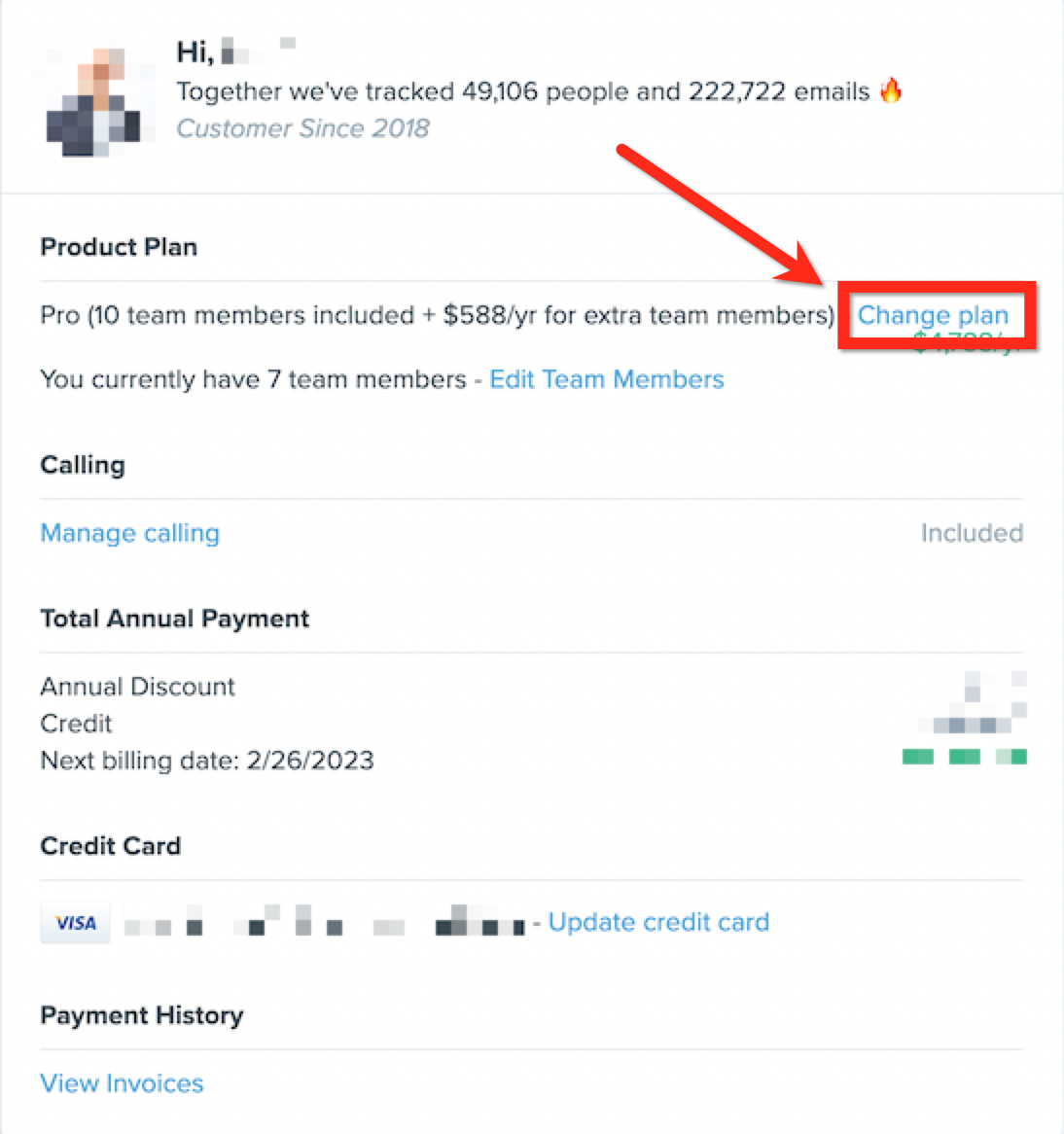 You will receive two months free by paying annually, click this option in the top right to switch to annual payments.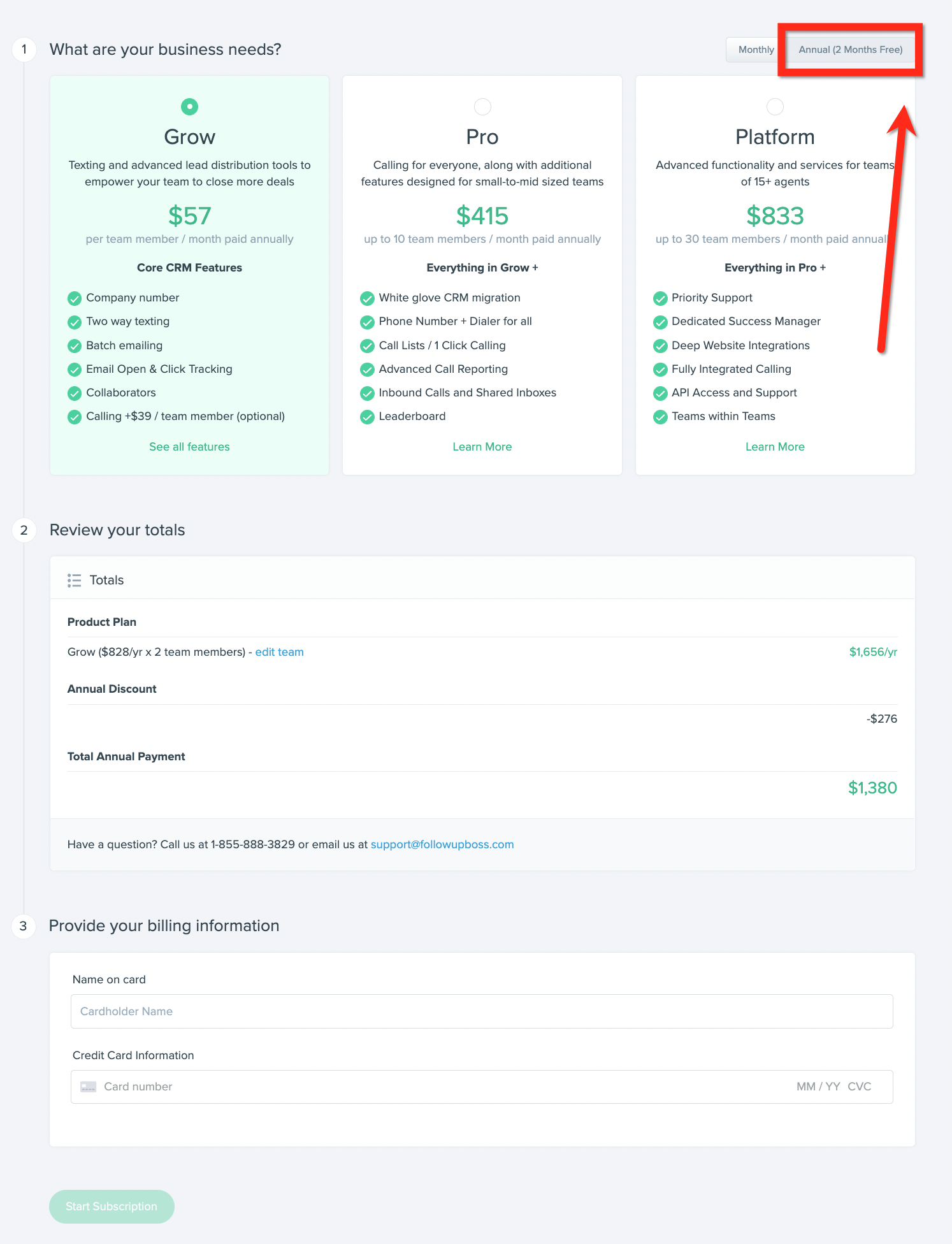 Edit Team Members
Editing team members can be done by clicking Edit Team Members under the Product Plan section. This will redirect you to the Teams page where users can be added, removed, and edited.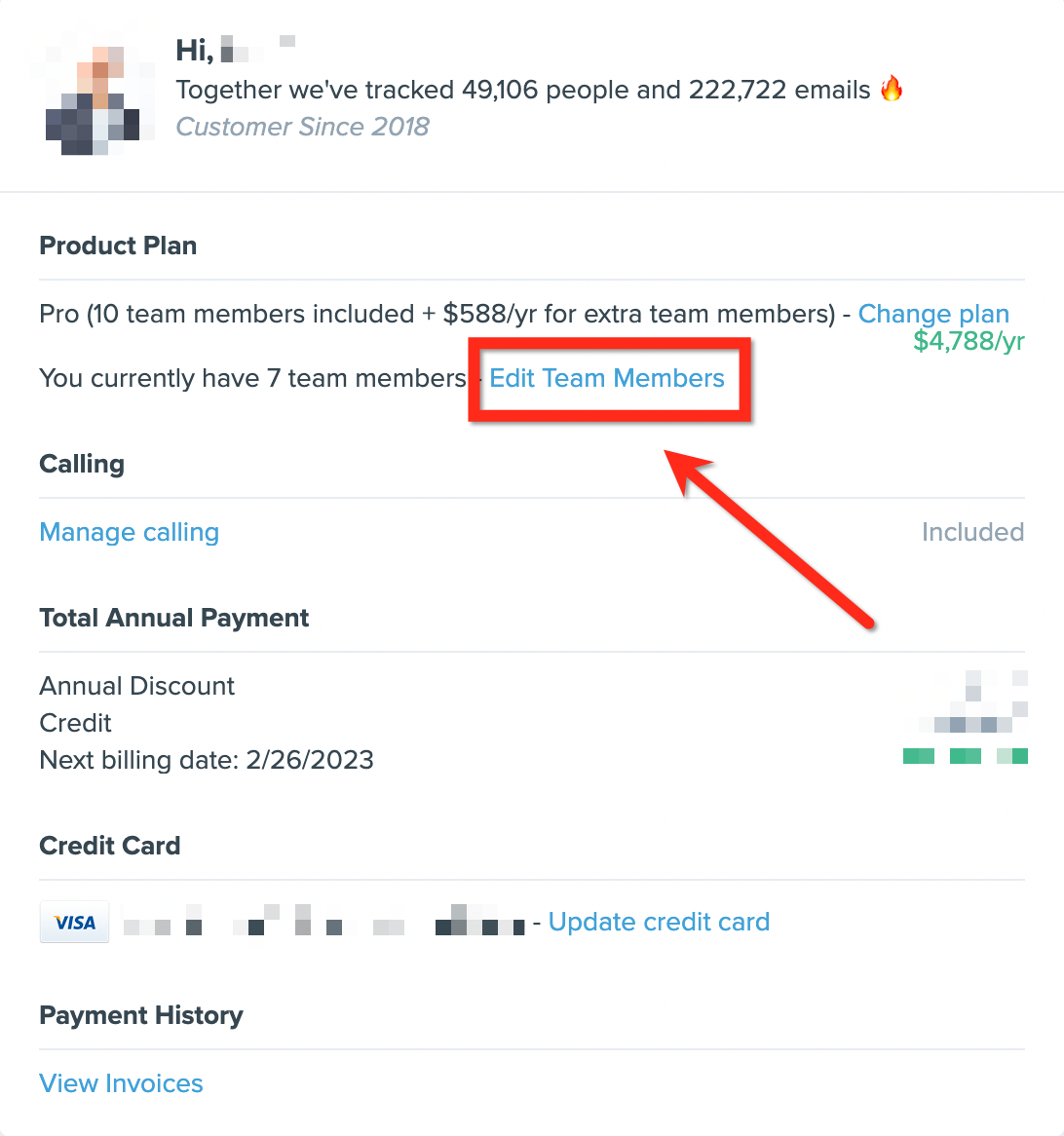 Calling Add-On
Calling is charged per user on the Grow plan and fully included on the Pro and Platform plans. To add calling you will need to first enable the calling trial to start using the full version of the dialer free for 14 days (see Try Calling Add-On). Billing will begin for the calling add-on at the end of the two-week calling trial.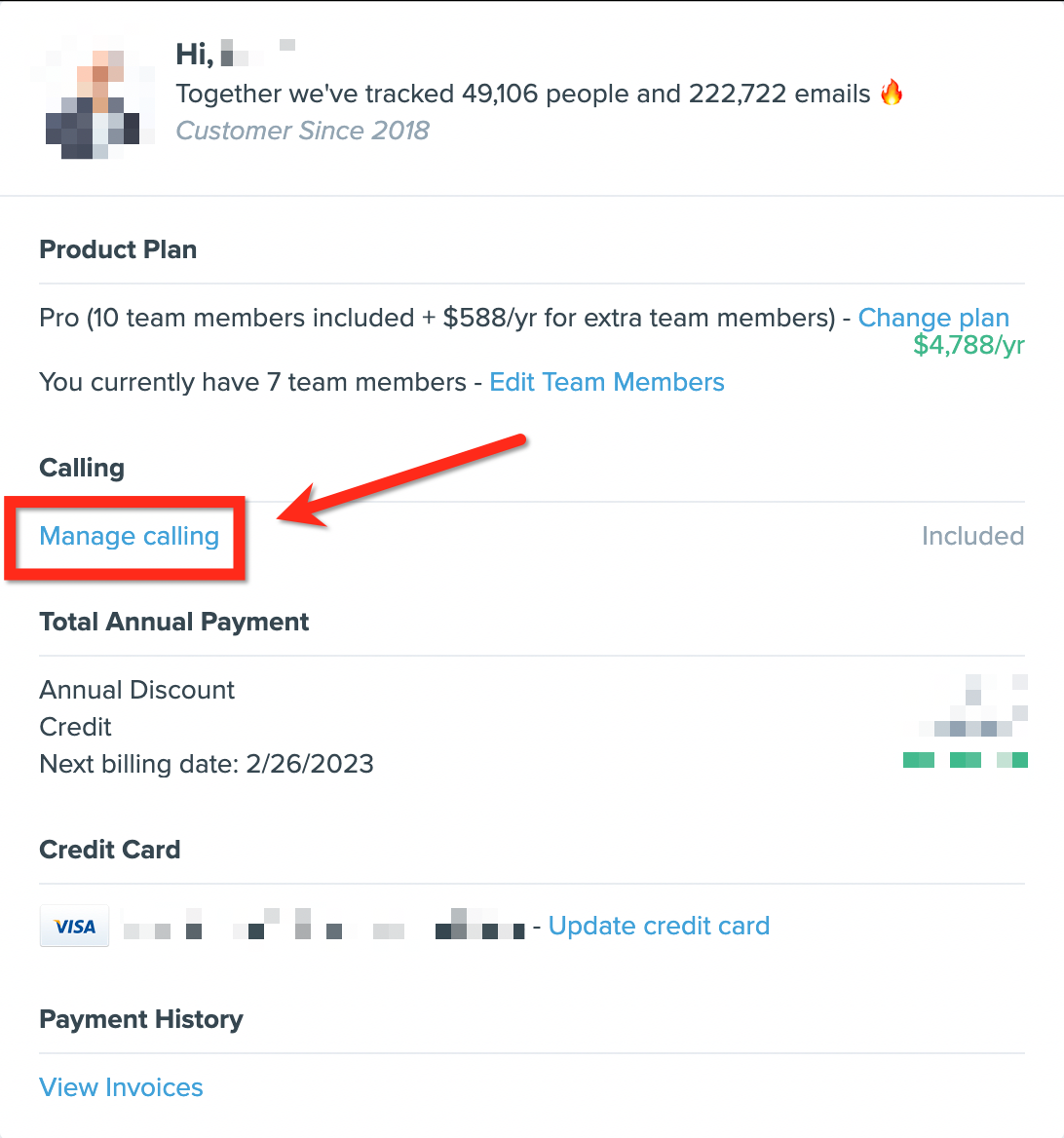 View Plan Details
Under Total (Annual) Payment, the annual discount, credit, billing date, and amount due are shown.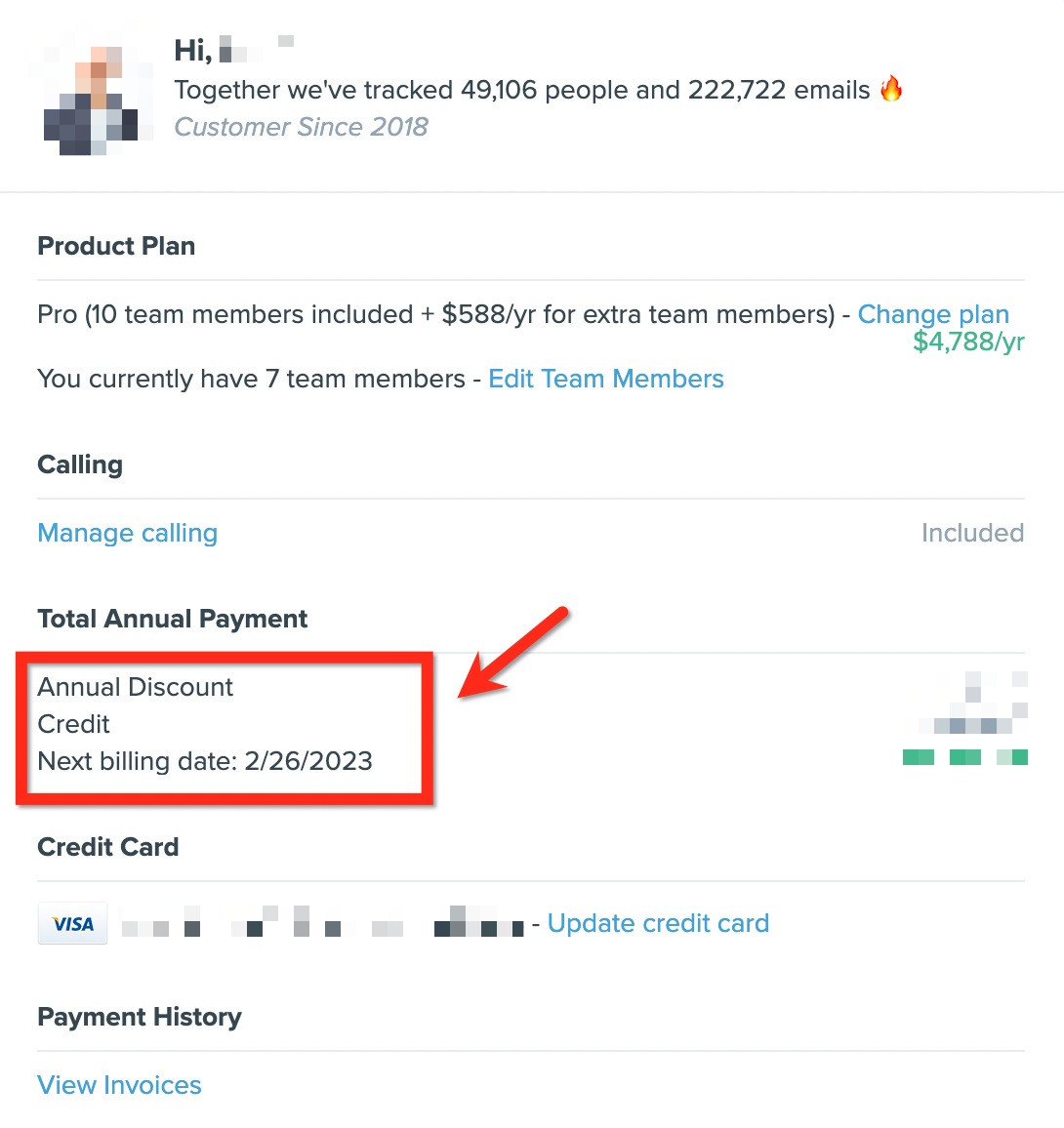 If the attempted charge to your payment card fails, the charge will automatically be retried. You can make changes to your account such as removing users or changing the plan before the payment is retried, or retry the charge immediately by clicking Pay Now.
Change Payment Card
From the Billing page, click Update Credit Card and enter your credit card number, expiry date, and CVC number. Your card is securely stored with our payment processor.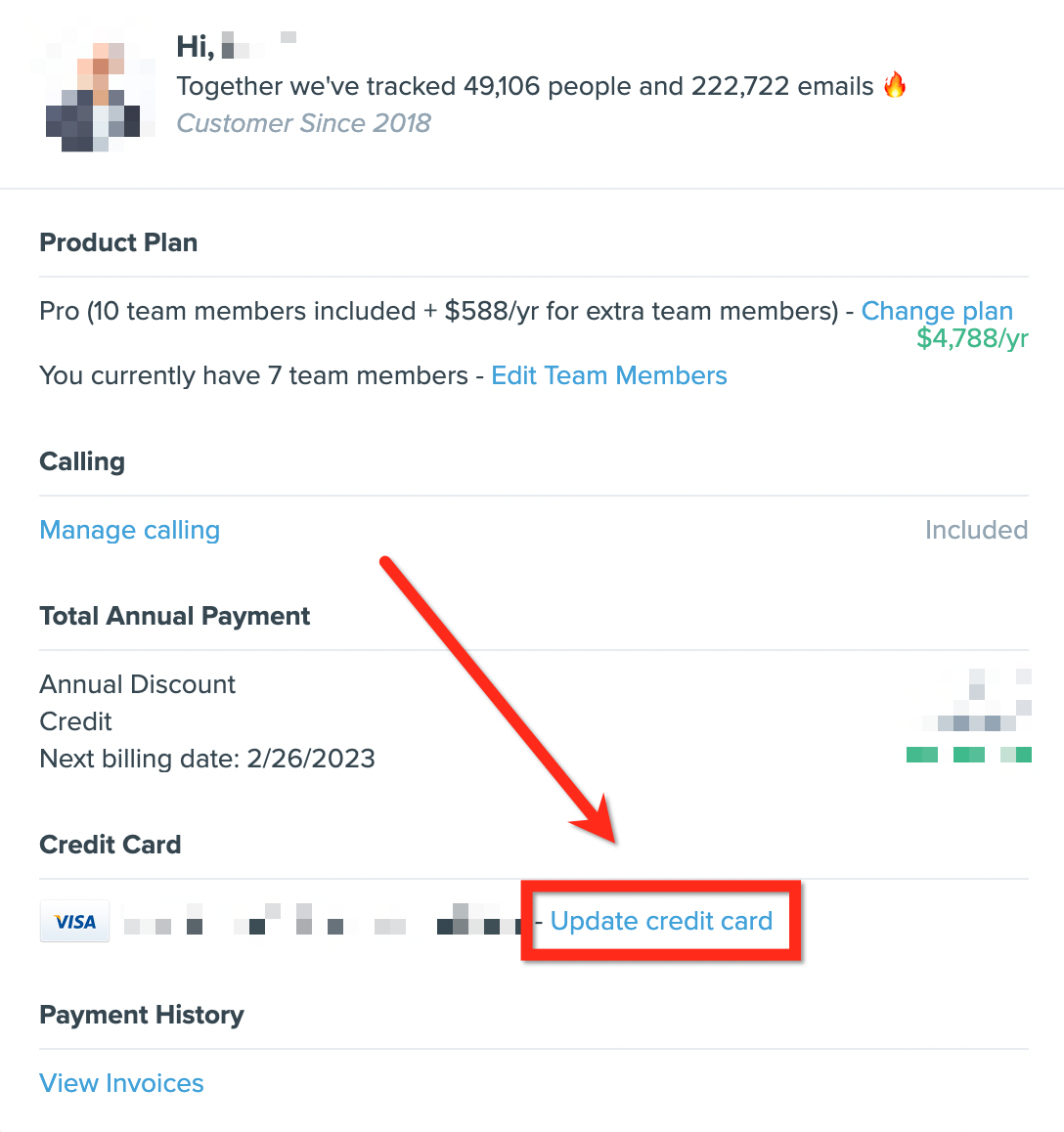 View Past Invoices
All invoices can be viewed and downloaded by clicking View Invoices under Payment History of the Billing page.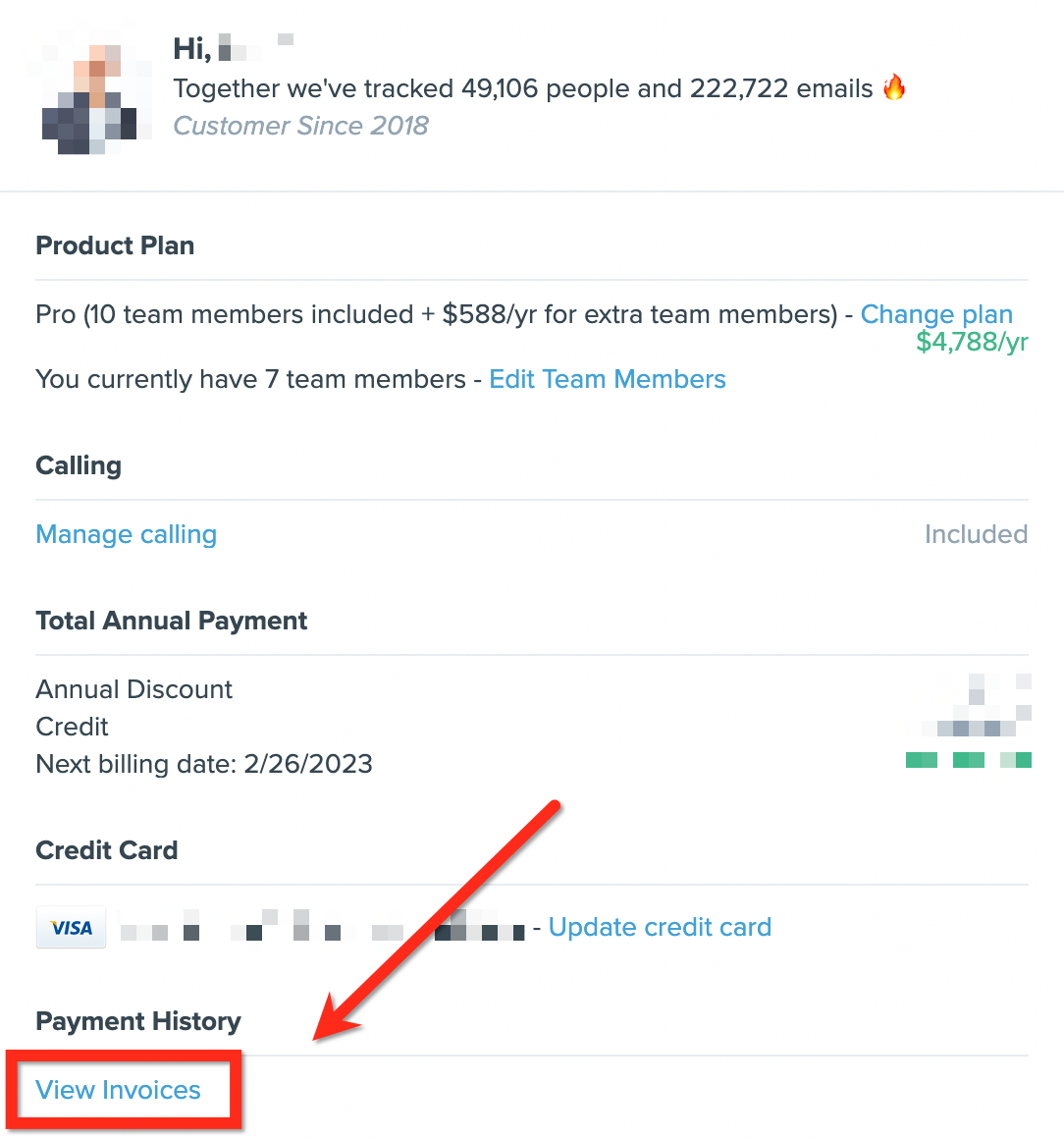 Update Billing Email
From the Billing page, click View Invoices, to see or edit your billing contact information. Click Update information to change the email you'd like your invoices sent to: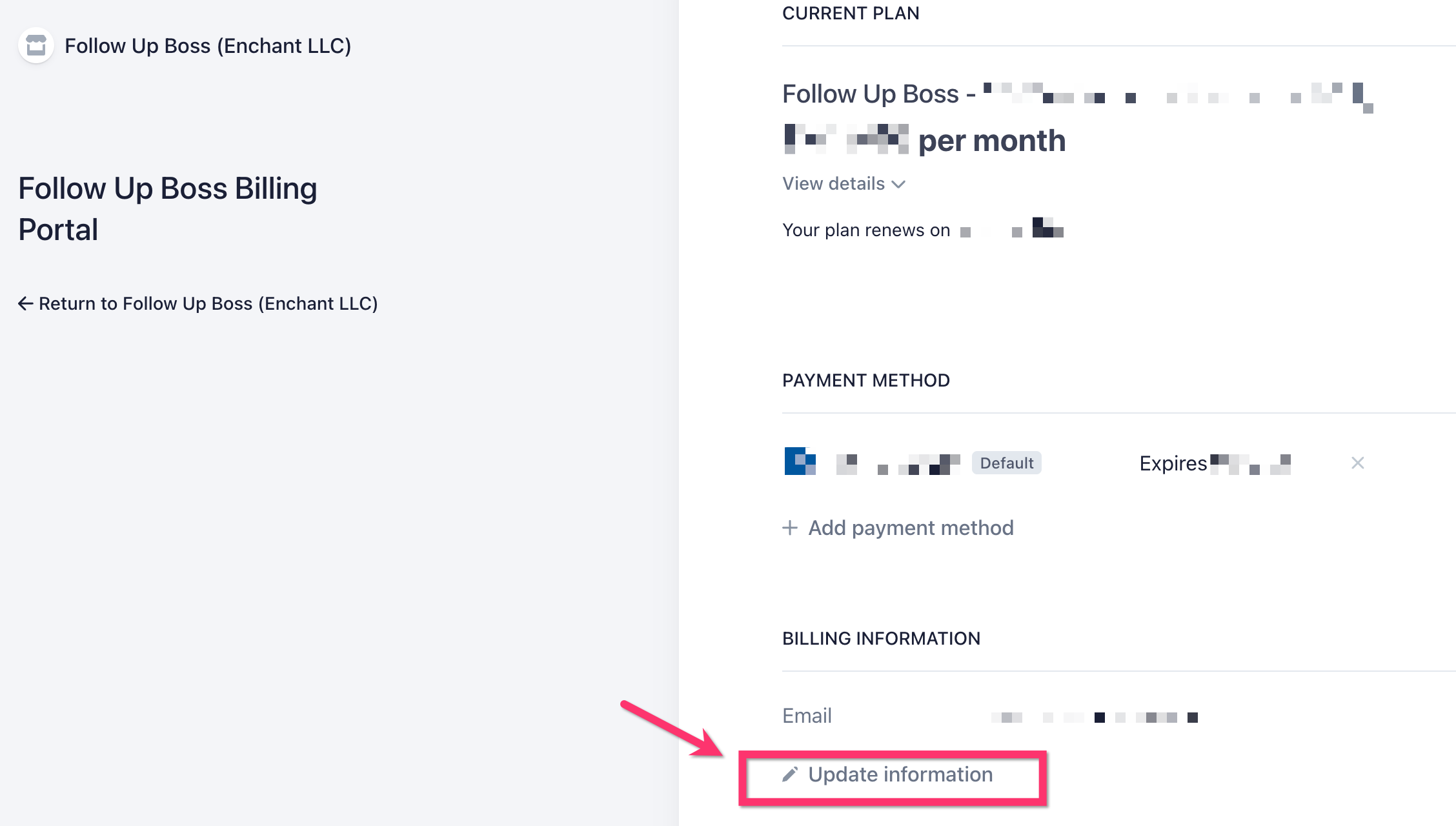 Cancel Subscription
The subscription can be canceled by clicking Cancel Subscription on the lower right-hand side of the billing page. When canceling, the system will default to canceling the subscription at the end of the payment period. If you prefer to cancel immediately, select cancel account immediately on the billing page after canceling.