Agents are often on the go and push notifications can be easily missed. To make sure you don't miss a beat, the notification center is now on the Android app! The Android notification center is the best place to view all bell notifications on the go.
How to Find the Notification Center
1. Open the Follow Up Boss Android App
2. Click the Bell icon in the upper right-hand corner

3. This will bring you to the notification center where you can view all bell notifications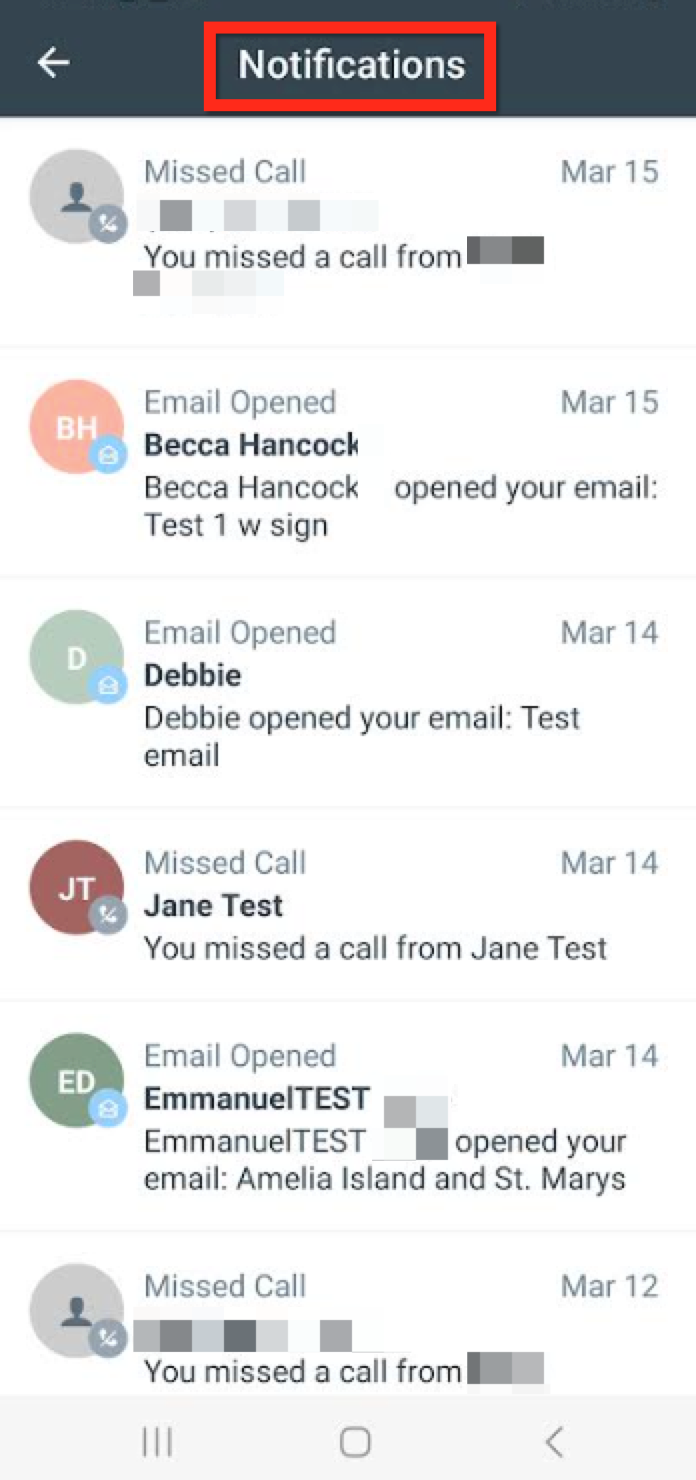 4. From here, Click any notification to be directed to the respective notification
Note: Check your Notification Settings to make sure you are receiving the desired bell notifications.
FAQs
Can I change my notification settings on the app?
Notification settings can be altered on the desktop version of Follow Up Boss. Check out
Notification Settings
for instructions on how to edit your settings.
Will I get the same bell notification that I receive on the desktop?
Yes! Below is a list of notifications that are available via the bell.
New Lead
Lead Assignment
Note Mentions
Assigned Conversations
New Text Message
Missed Calls and Voicemails
Email opens and clicks
Task assigned and Task Due Soon
Do I have to be on a specific tab to access the notification center on the app?
No, the notification center can be accessed from all tabs on the app.
Can I mark notifications as read?
This is something the team is looking to add in future updates! Currently, bell notifications are simply listed in the app for easy reference on the go!