Auto forwarding rules in Gmail can automate lead capture in Follow Up Boss. Follow the steps below to forward lead notification emails to your Follow Up Boss Lead Email Address.
Creating the Rule
1. In Follow Up Boss, go to the Admin > API > and copy your Lead Email Address
2. In Gmail, click on the setting gear in the upper right-hand corner > See all settings
3. Toggle to the Forwarding and POP/IMAP section
4. Click Add a forwarding address

5. Enter the Follow Up Boss lead email address from step 1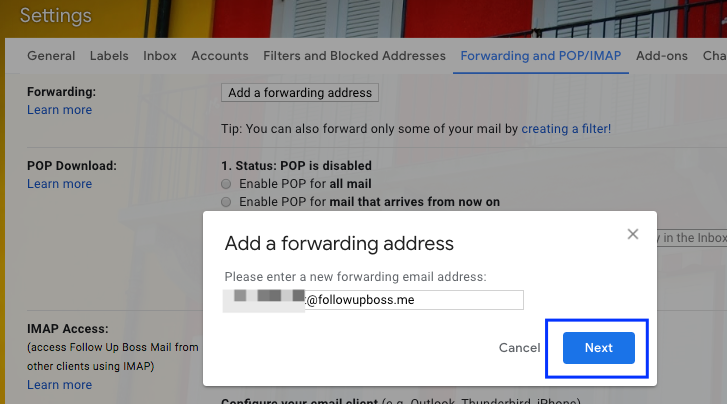 6. Click Next
7. Google will ask you to verify the forwarding email address. When it sends the verification message to your Follow Up Boss lead email address, Follow Up Boss will forward the notification to your login email. The confirmation link can be found in the forwarded message, in which you'll want to follow Google's steps in the message to confirm your forwarding email.
8. In your Gmail Inbox, open a recent new lead email notification from the desired source.
9. Click the three dots in the upper-right corner of the message, and choose Filter messages like this

10. Click Create filter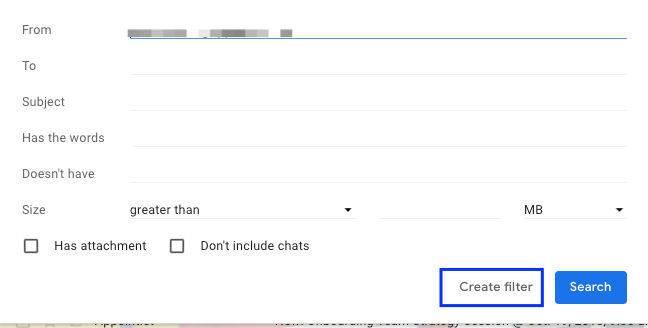 11. Choose the option to Forward it to and choose your Follow Up Boss lead email address, then click Create filter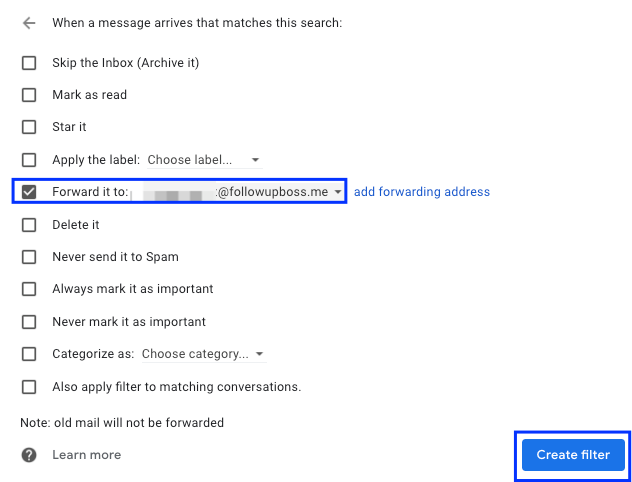 12. From here on out, all emails that meet the rule will be forwarded to Follow Up Boss