You can quickly view your deals, see total value of deals in each stage, and view snapshots of key info like close dates, total deal values, and total commission values.
How to use it
The main deals screen shows your deal pipelines and stages. The pipelines are the tabs near the top and the stages are displayed within the selected tab.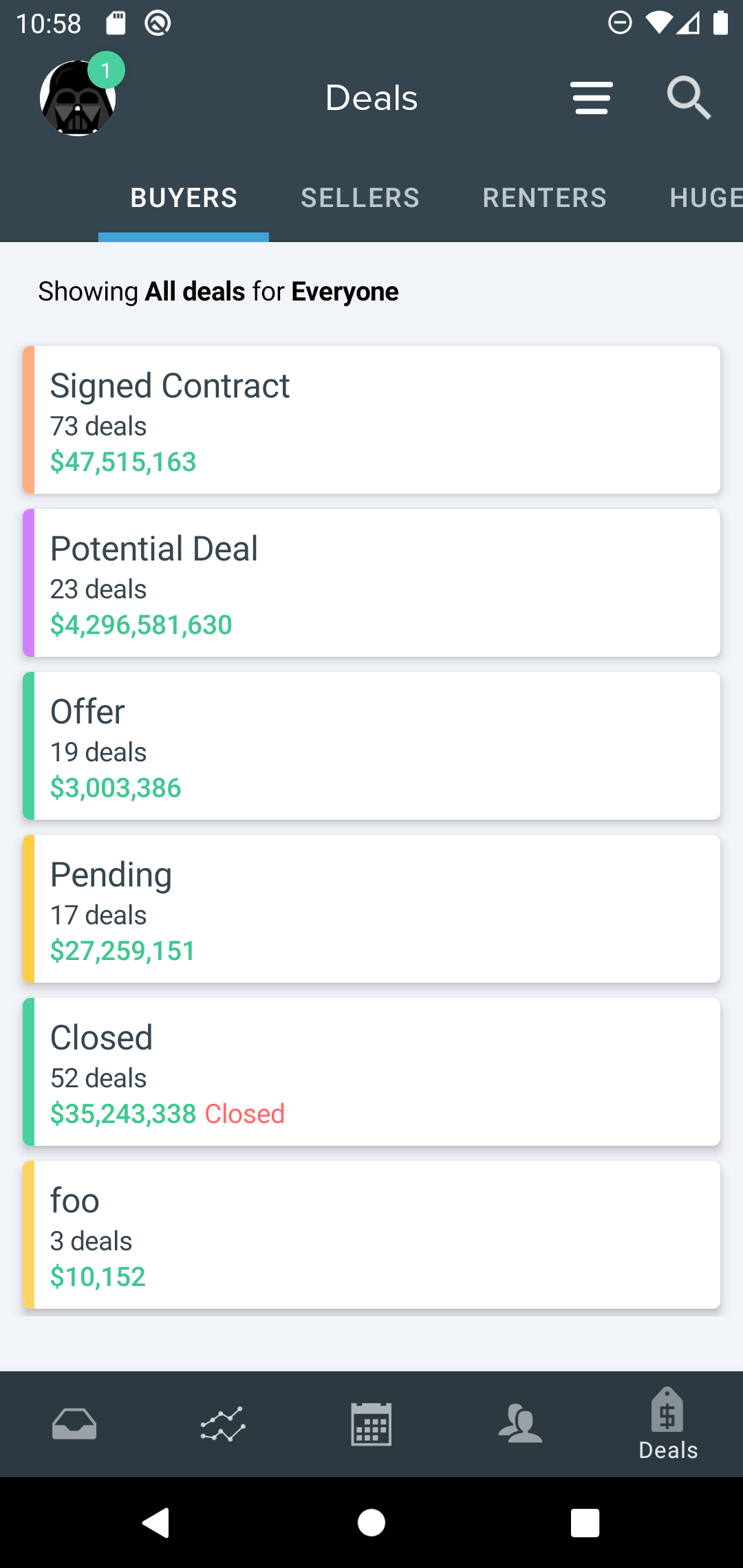 Tapping on a stage will display the list of deals for the selected stage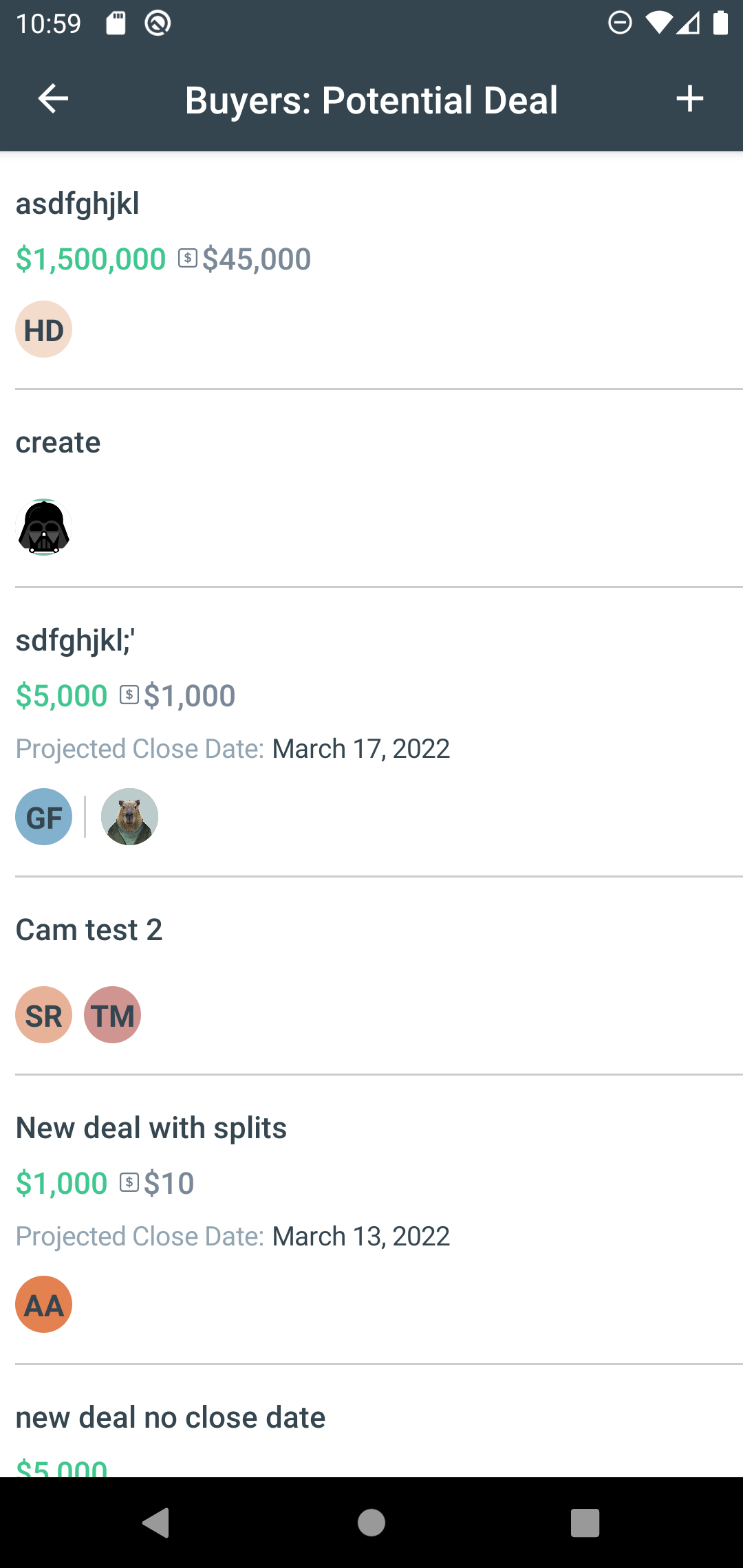 Tapping the '+' add button within any stage will lead you to a menu to create a new deal. The Pipeline and Stage will match the stage that you are in at that moment, but you can change it to whatever you wish by tapping on that dropdown menu.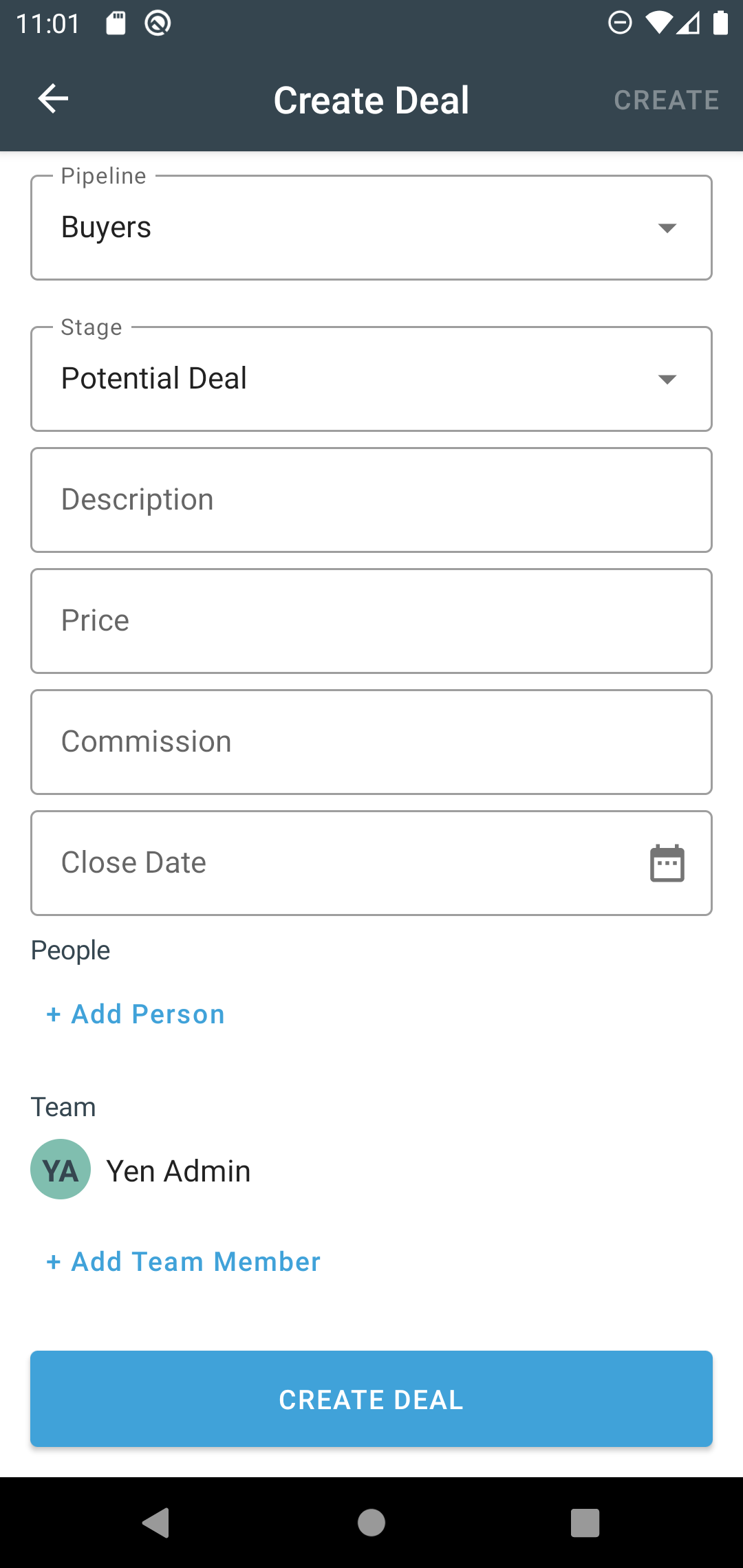 Don't forget to add a name at the top, and tap on Create Deal at the bottom, or your new deal will not be saved.
For any deal once it has been saved, you'll see the options at the bottom to change the archive status, or to delete the deal. Remember, just like on the desktop, you can archive or unarchive as much as you like, but you cannot undo a deletion.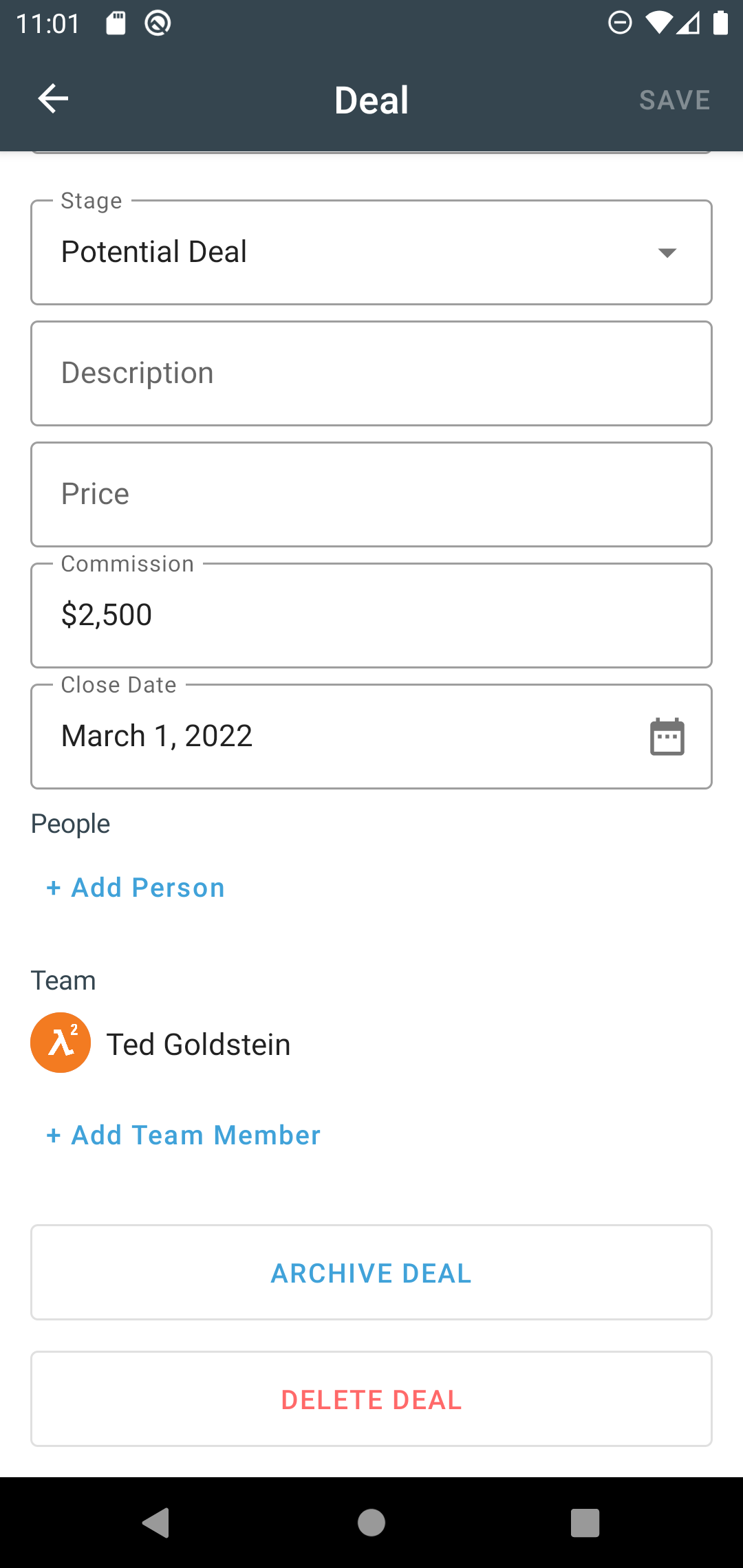 You can also filter deals just like you do on the desktop. To filter, you can tap on the Filter button(the three stacked lines in the top right) on the toolbar from the home page within the Deals home tab. Once you tap, you'll be greeted with the image below where you can apply a filter to limit the deals that show up from the home screen.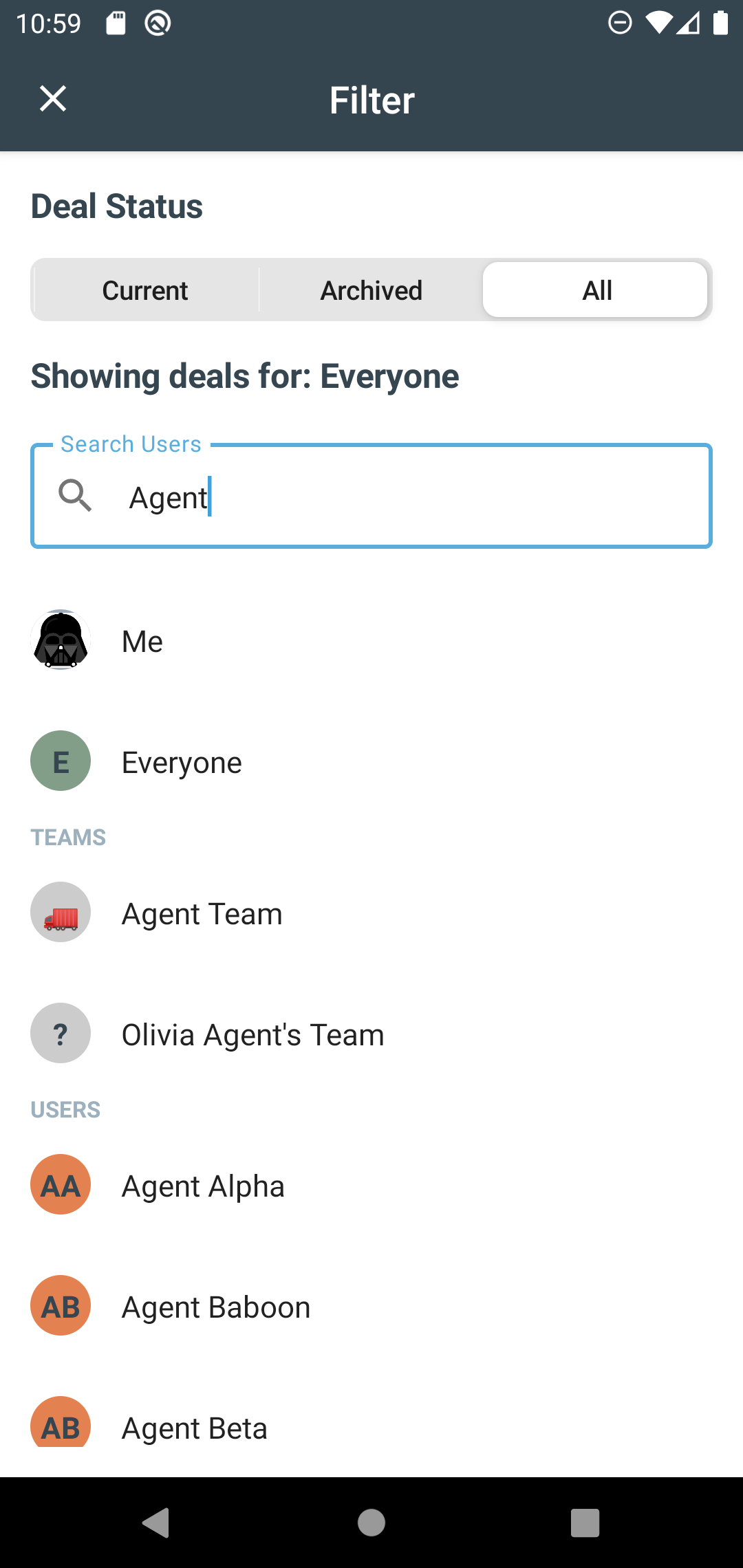 Known Limitations
This app is not yet in full release, and requires Android 10 or above.
There is not a method to see a contact's deals from their profile page, you must be in the deals section to view all deals in your account.