It's easy to view pond leads so you can easily look for opportunities when you have time. This guide will show you how to view and filter for ponds.
Viewing Ponds
How to view only leads in ponds
You can filter your Leads from the people screen by clicking the Everyone tab and choosing Pond or View All Ponds.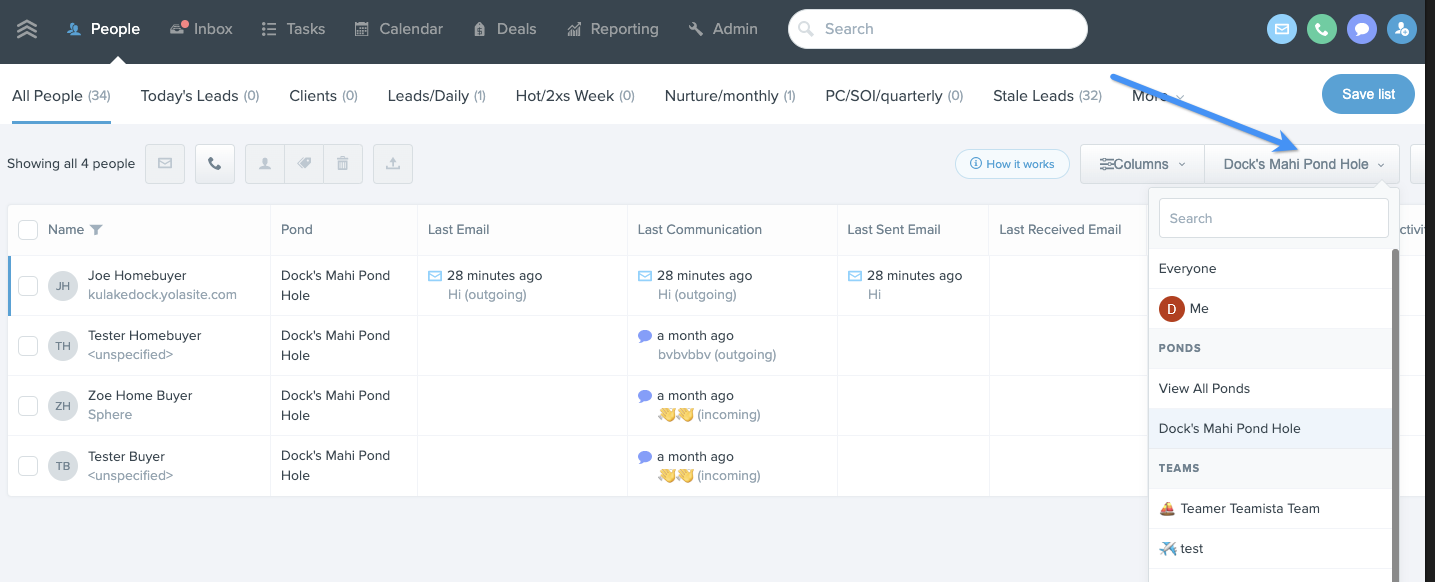 How to display pond name column
You can quickly view the ponds that your leads are assigned to by clicking the Columns button, then clicking Assigned in the left column on the dropdown, and ticking the Pond checkbox. Once added, you can include and exclude ponds from your existing smart lists using filters.