Trigger an Automation when you change a Deal Stage
When you move a deal from one stage to another you can trigger an automation using the Deal Stage Changed trigger.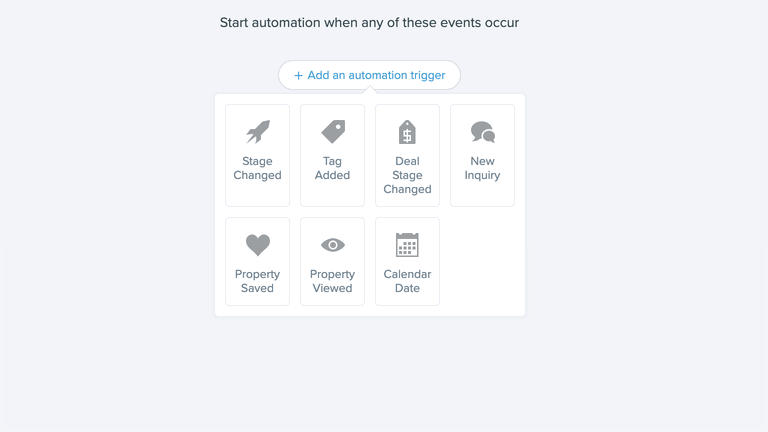 Once you select the trigger, choose the pipeline stage that you want to act as the trigger event. You can choose more than one stage if you'd like the automation to run for multiple stages. The action will be applied to all contacts that are a part of the deal
Here are some examples of how this can be used:
When a Deal Stage is changed, send a notification, add a Lender and start an Action Plan assign tasks to your transaction coordinator. Try out this automation.
When a Deal Stage Change to Closed, start an action plan to change the lead stage to Closed and start the Post Closing Plan to make sure your agents stay in touch. Try out this automation.
Other Notes:
This automation does not run when a deal is being created - only when the deal is moving from one stage to the next.
All leads that are included in the deal will have the action plan and actions applied to them