Add a custom signature to all of your emails from Follow Up Boss
Your signature is an important part of your personal branding. With Follow Up Boss, creating and editing your signature is easier than ever. You can create your own signature scratch, copy and paste an existing signature, or insert HTML for an existing signature. Your signature will be added to the bottom of all emails that are sent from Follow Up Boss. This includes 1:1 emails, batch emails and action plan emails.
To edit your signature, first, navigate to the My Settings screen.
Scroll to the Email section and choose Edit to begin customizing your signature

After editing your signature click "Save".
Adding an Image
To add an image, place the cursor in the text box where you'd like to add the image. Choose the "Insert Image" icon from the controls menu:
Next, choose the image from your computer that you would like to add. Make sure to have a 2:1 text to image ratio. If you need to resize your image, you can use this tool.
To Add HTML
If you already have your signature created, you can paste the HTML directly to Follow Up Boss. First copy the HTML from the original source. Then choose the "Insert HTML" icon from the controls menu:

If you'd like to replace your existing signature, choose "Replace current HTML".
Importing your signature
If you have a connected Google or Microsoft email, you can also Import your existing signature into Follow Up Boss. This will happen automatically the first time you connect your email or when you choose the Import signature button:

Once you import your signature, you can edit and save it from within Follow Up Boss.
Note: If you are using a Google email, your desired signature needs to be set to be used for the "For New Emails Use" setting: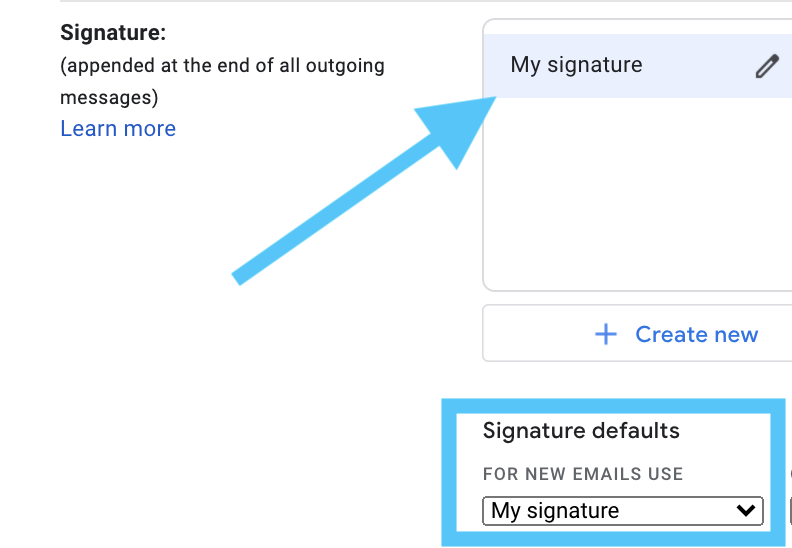 NOTE: When importing your signature, slight formatting differences may occur. Be sure to preview and edit your signature if necessary after it is imported into Follow Up Boss
Signature Best Practices
The right email signature format can help you make a great first impression, make communication seamless and even help drive traffic to your website. It's important that the correct information is available quickly. Here are some things to keep in mind when building your signature:
Include your full name
Include your phone number (ideally your Follow Up Boss number) and email address so it's easy to get in touch
Include your website address
Remember many people will be viewing your signature on their mobile phones. Avoid lengthy signatures and too many images
Signature Creation Tool
If you'd like to level up with your signature, try HoneyBook, a free signature creation too. Once you have designed your signature, choose Finish and then select "Send me my signature":

Once you receive the email, choose to copy the HTML version at the bottom of the email:

Then click Copy Code seen here: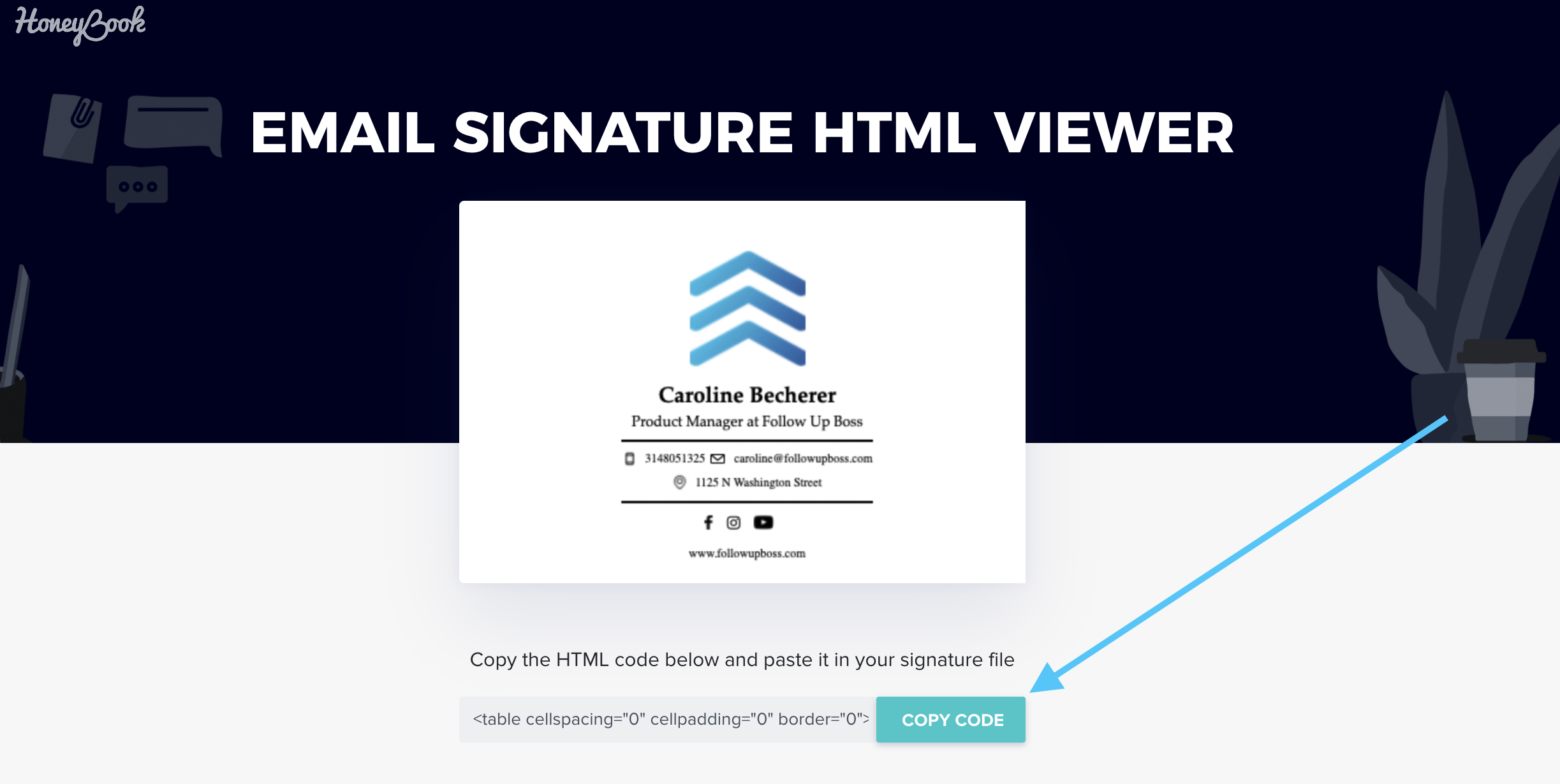 Once you clicked Copy Code, navigate back to your Signature in Follow Up Boss. Once there click Edit Signature and then choose Insert HTML: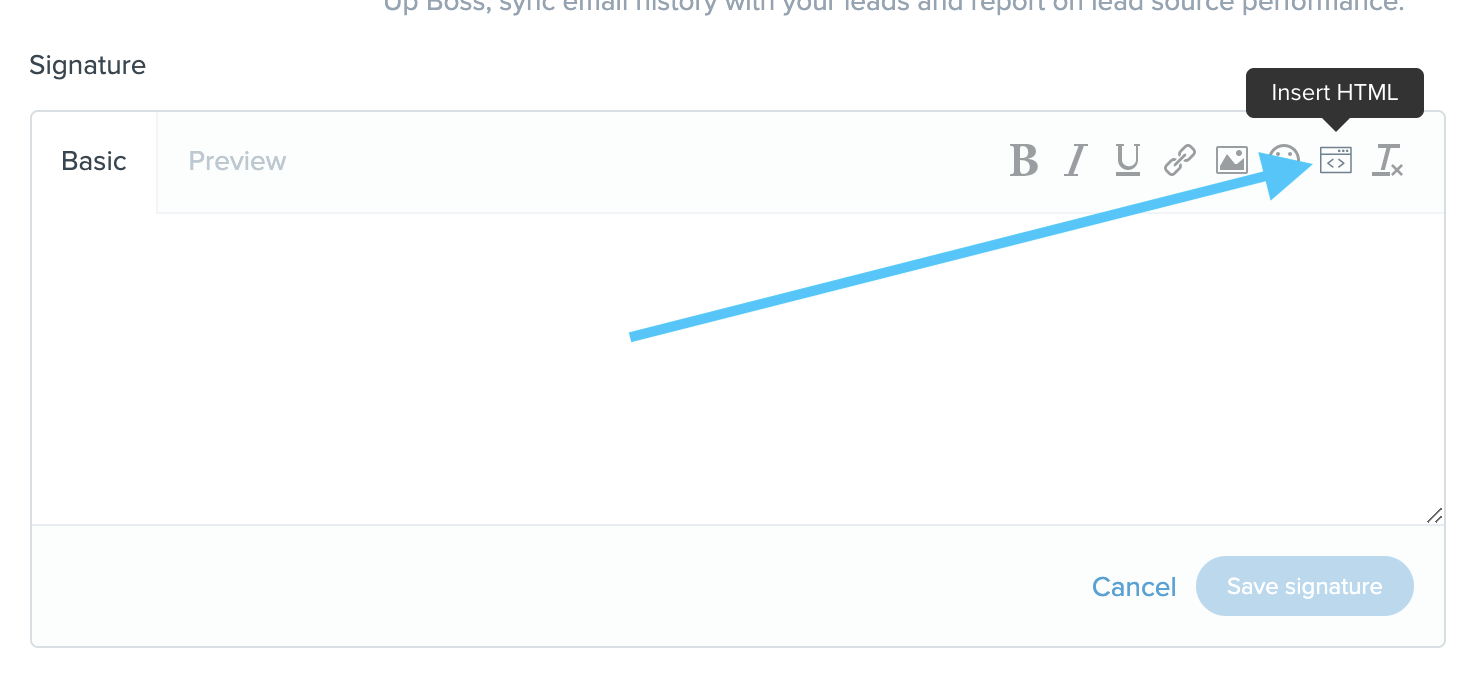 In to modal that pops up, paste the HTML from the Copy Code button in Honeybook. It will look something like this: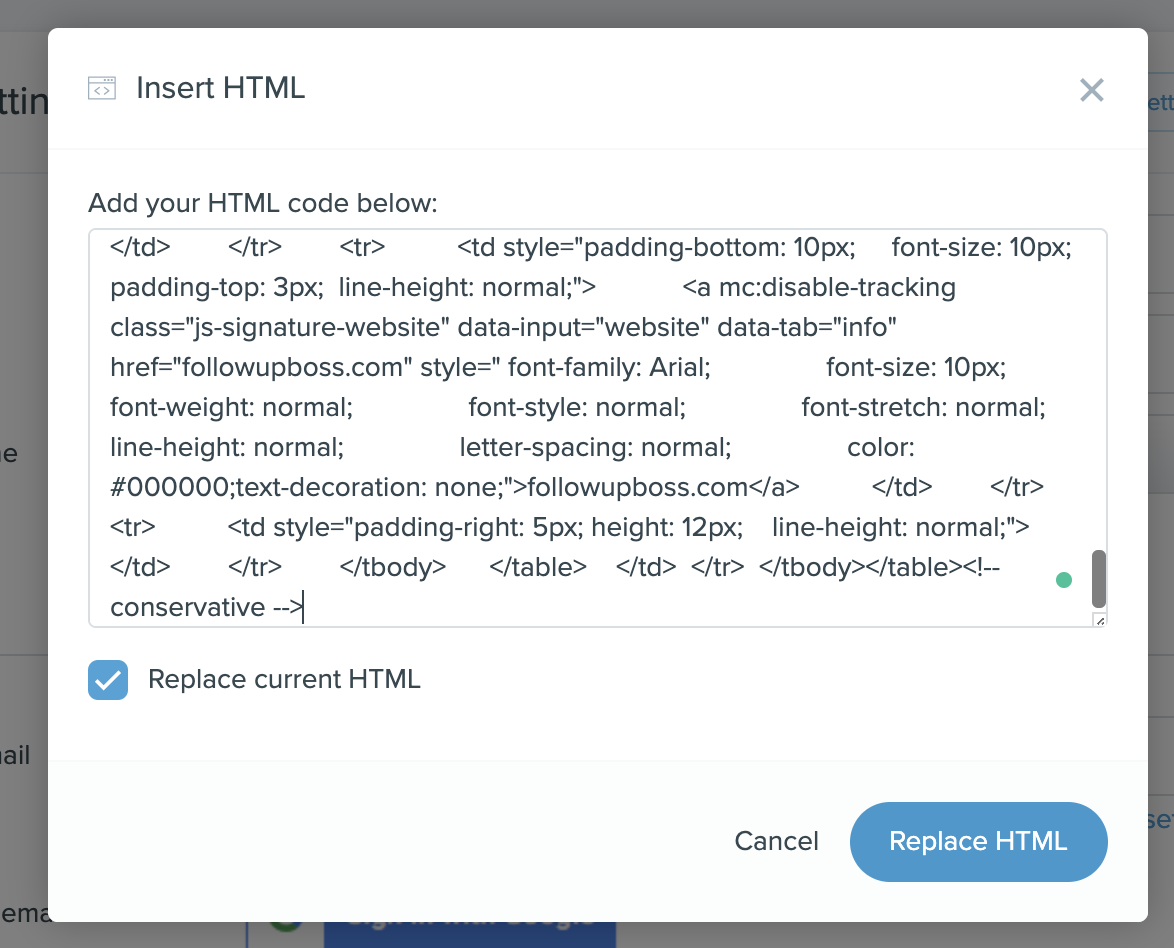 Choose "Replace HTML". Then choose Save Signature: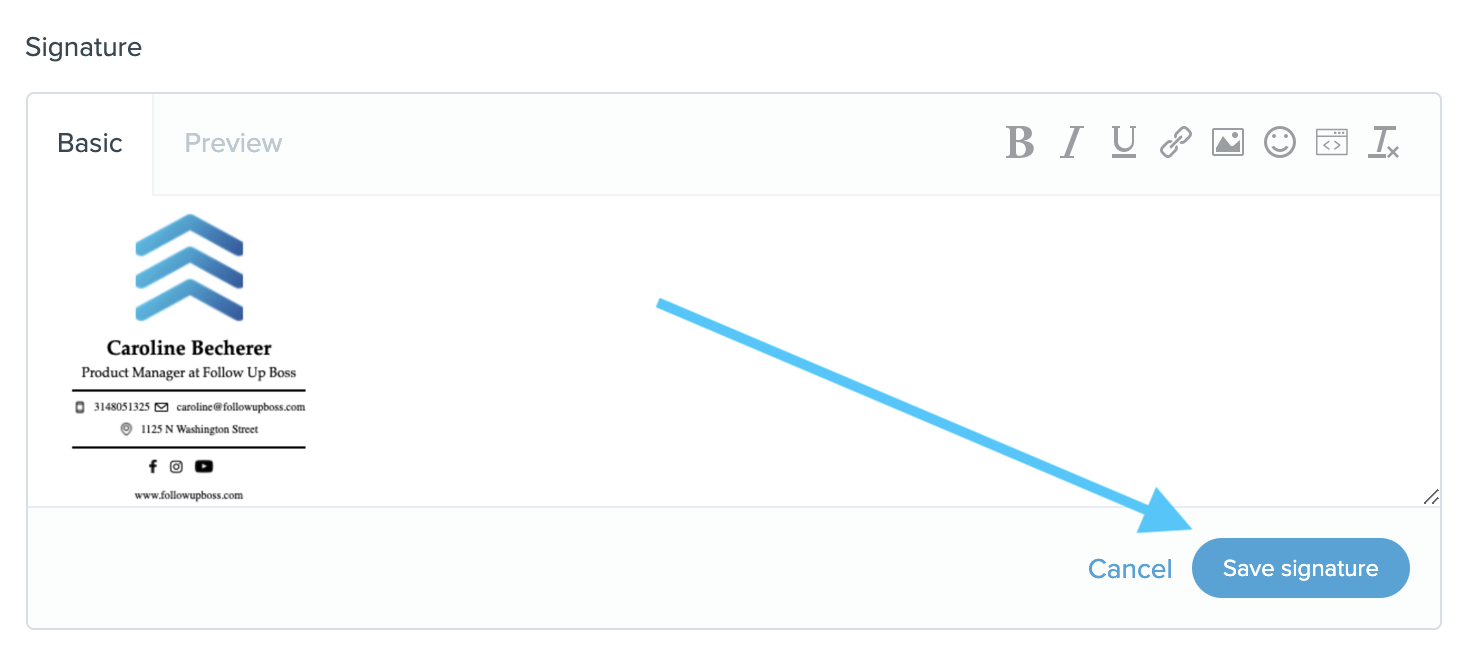 Signature on Mobile
The format of your signature when sending an email through the Follow Up Boss mobile app may look formatted slightly differently due to the size of the mobile screen. The signature will display correctly once the email is sent.
Marketing emails
Keep in mind marketing emails such as action plans and batch emails will automatically include your company address and name to comply with the CAN Spam rules, this information can be edited by the account owner on the company settings screen under admin.