To manage your settings, click your initials in the upper-right corner of FUB, then click "My Settings":

The Basics
The upper part of the settings menu is where you can edit your name and phone number. We recommend using your personal cell phone as this is the number we use to send text notifications.
The name and phone number listed here is what will be used for merge fields.
Your time zone is what we use to schedule tasks and reminders.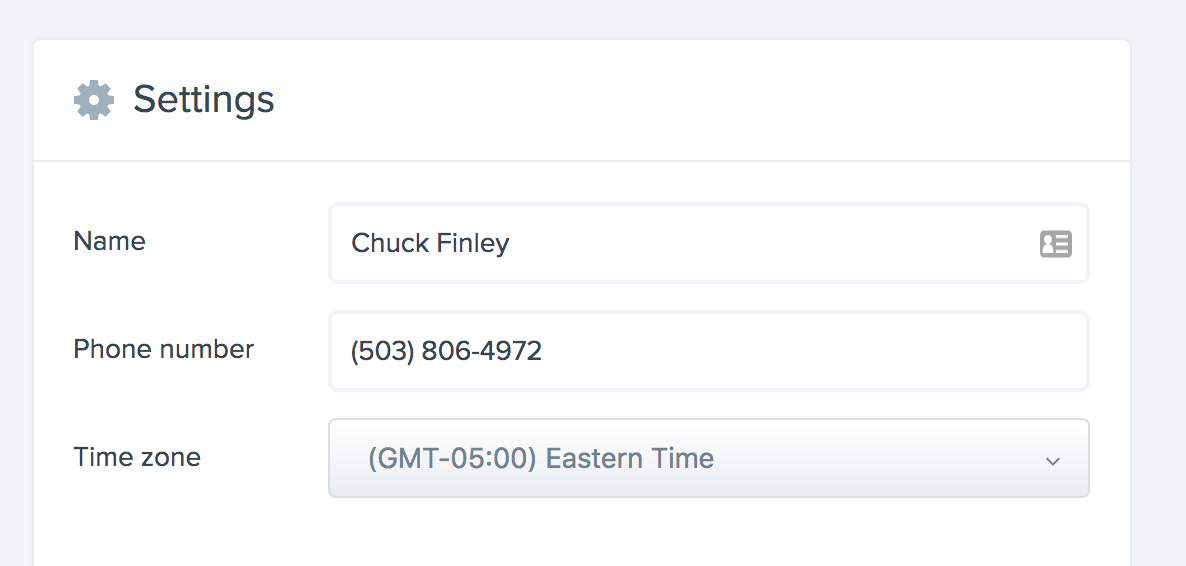 Email
This section of the settings screen allows you to: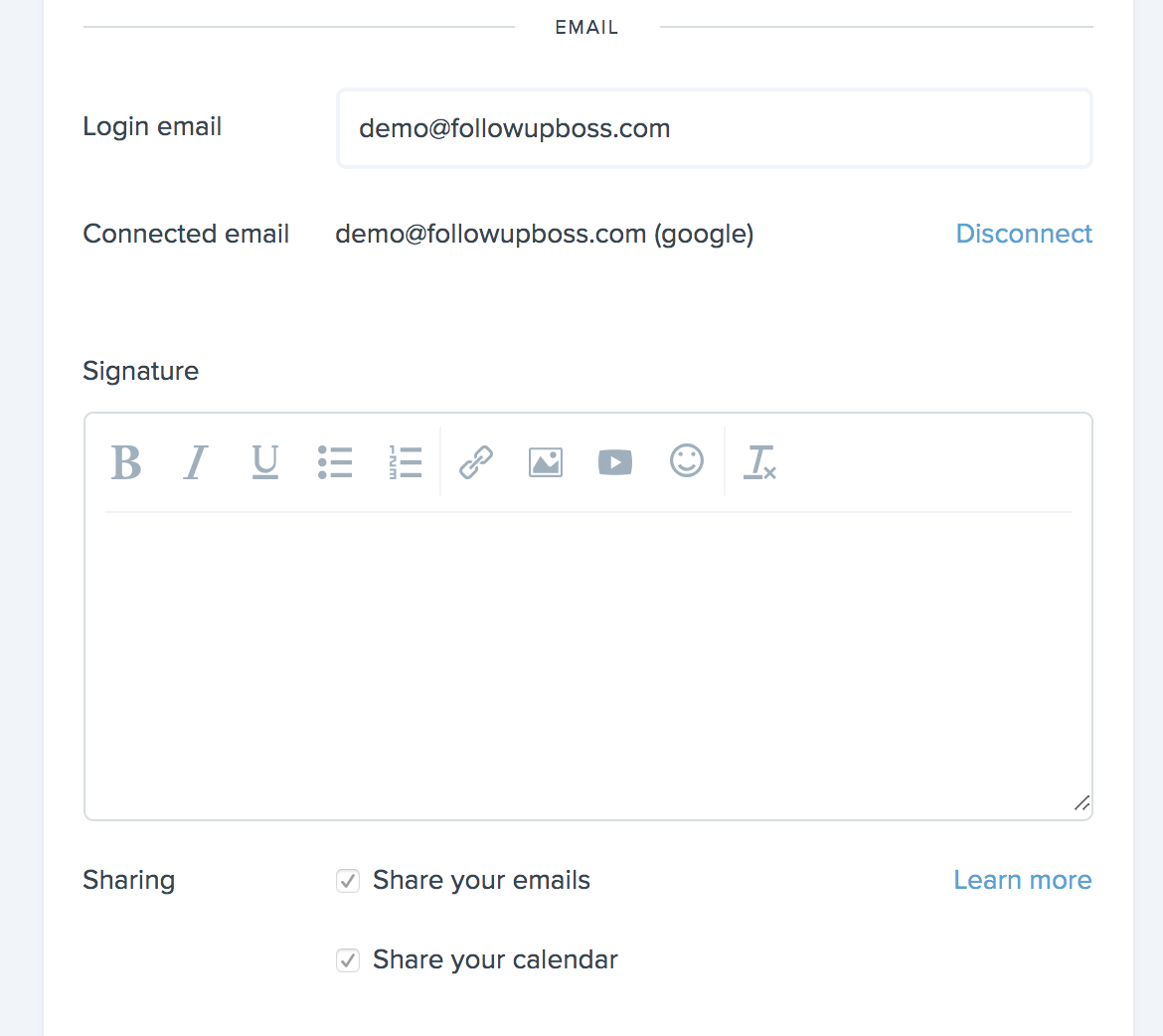 Notifications
This section of the settings screen allows you to:
Opt-in to receiving desktop notifications for various events in FUB. (Enable Desktop Notifications)
Opt-in or out to receive Daily Hot Sheets via email.
Opt-in or out of receiving text message notifications for new leads.

Calling
If you have the Calling Add-On in your account, here is where you can manage:
Personal number - See and change your unique FUB business number
Outbound number - Choose which number to use by default for making calls and sending texts on desktop and in the mobile apps. This is useful if you want to work together with your team on calls back and text replies or if you are using different area codes with your numbers
Incoming Calls - Choose how to handle incoming calls to your FUB number
FUB Voicemail - Listen or record your FUB voicemail greeting
Test Call - Place a test call to check your computer audio and Internet connection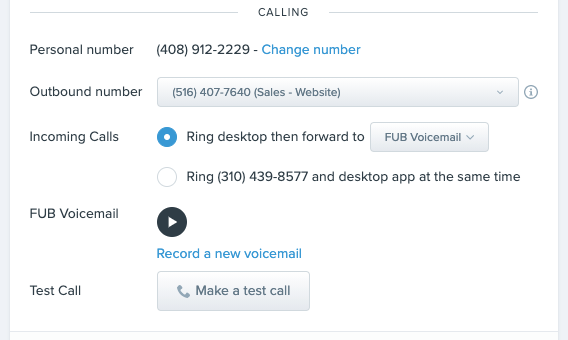 Other Settings

User Merge Field - this is an extra, free-form merge field you can use in email templates. You can put any additional information into this field, for example a link to a personal website, a link to schedule a meeting, a job title or anything else. Then you can add merge fields %agent_merge_field_1% or %lender_merge_field_1% in email templates and they will be replaced with the values from assigned agent or lender settings.