To manually add a new lead source name to a contact profile source field, follow the steps below.
Note: If you're attempting to add a new lead flow source (which allows Follow Up Boss to automatically pull in new leads from the specified source), check out Lead Flow: Manually add a Lead Source.
How to Add a Lead Source Name

1. Open a contact profile and click the edit icon or the name of the current source.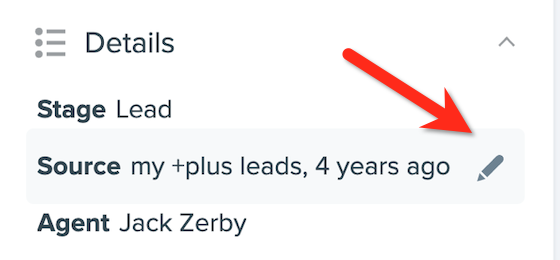 2. Scroll to the bottom of the list and choose New Lead Source.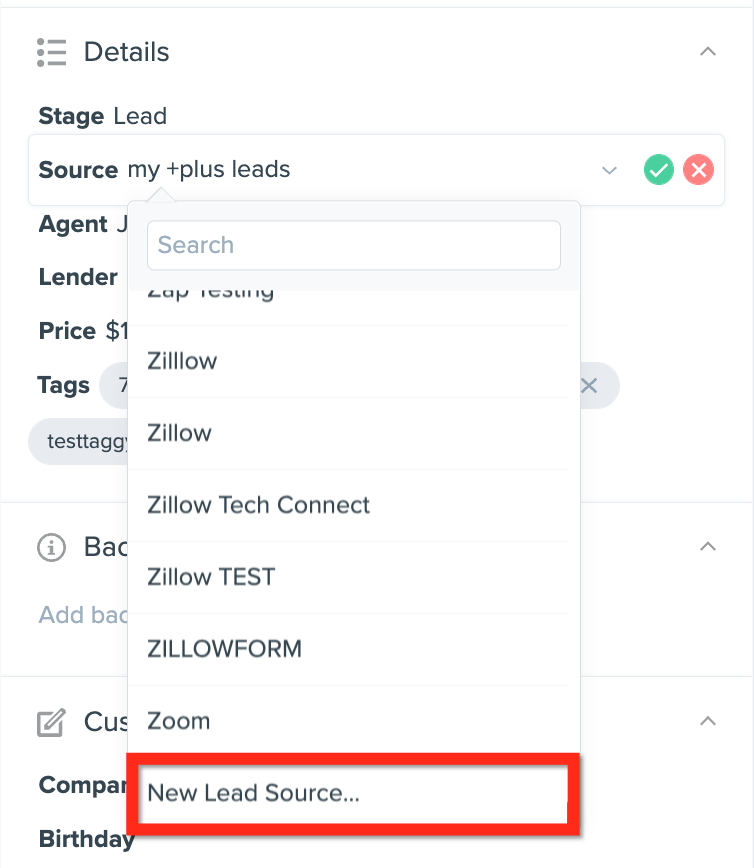 3. Enter the new lead source name and click Save Source.


Additional Resources