AgentLocator offers IDX websites plus online lead generation and nurturing services to Realtors. Connect your AgentLocator website to Follow Up Boss for centralized lead management, ongoing nurturing, and deal tracking.
Popular Ways to Use the Integration
Capture Phone Leads Directly
Place your FUB number on your website to route incoming leads to your best agents for instant live connections that boost conversions.
Dial Through Your Follow-Ups in Just a Few Clicks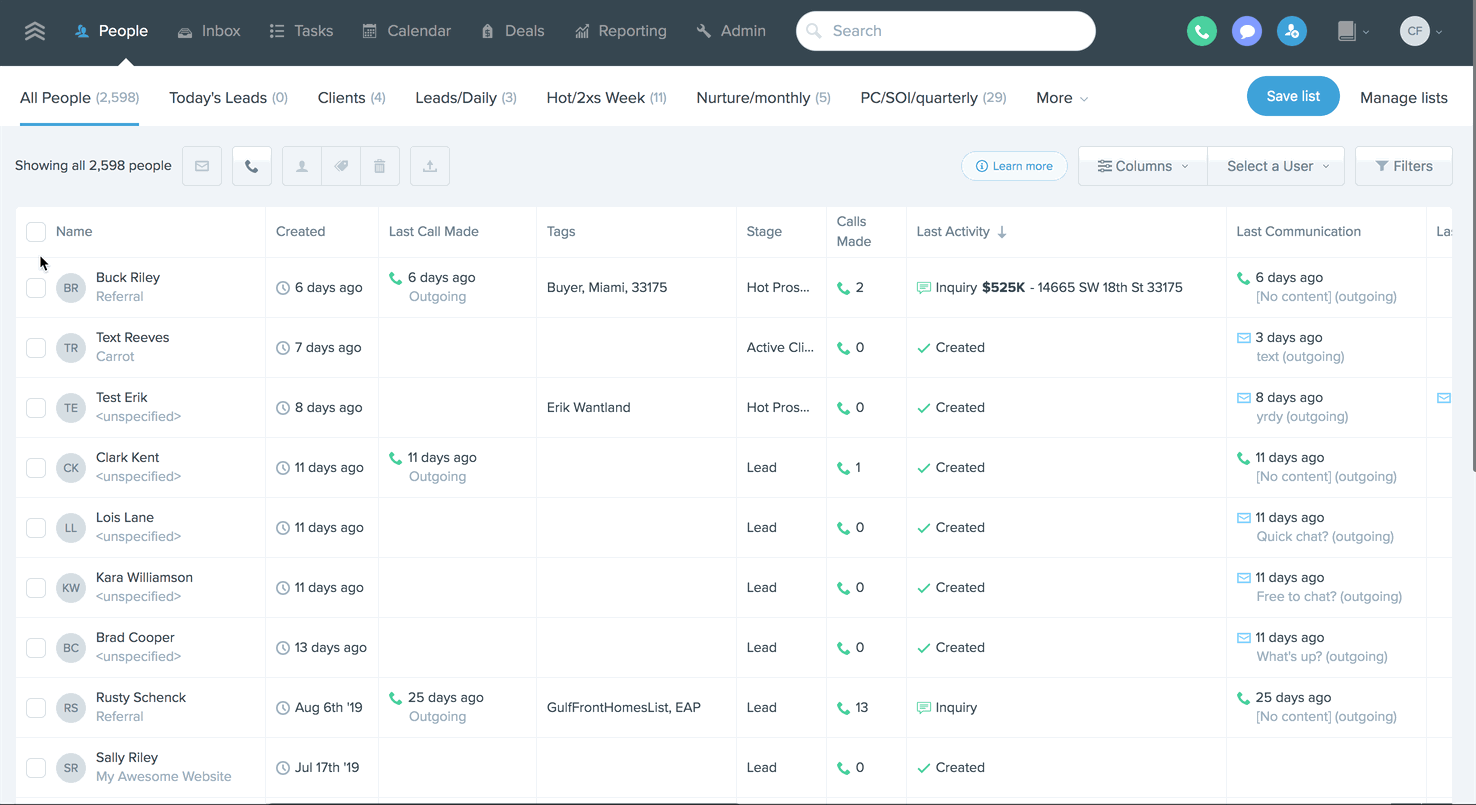 Want to power through your phone follow-ups? Use Call Lists to automatically dial your leads and connect with them more quickly.
Automatically Distribute Leads to Your Team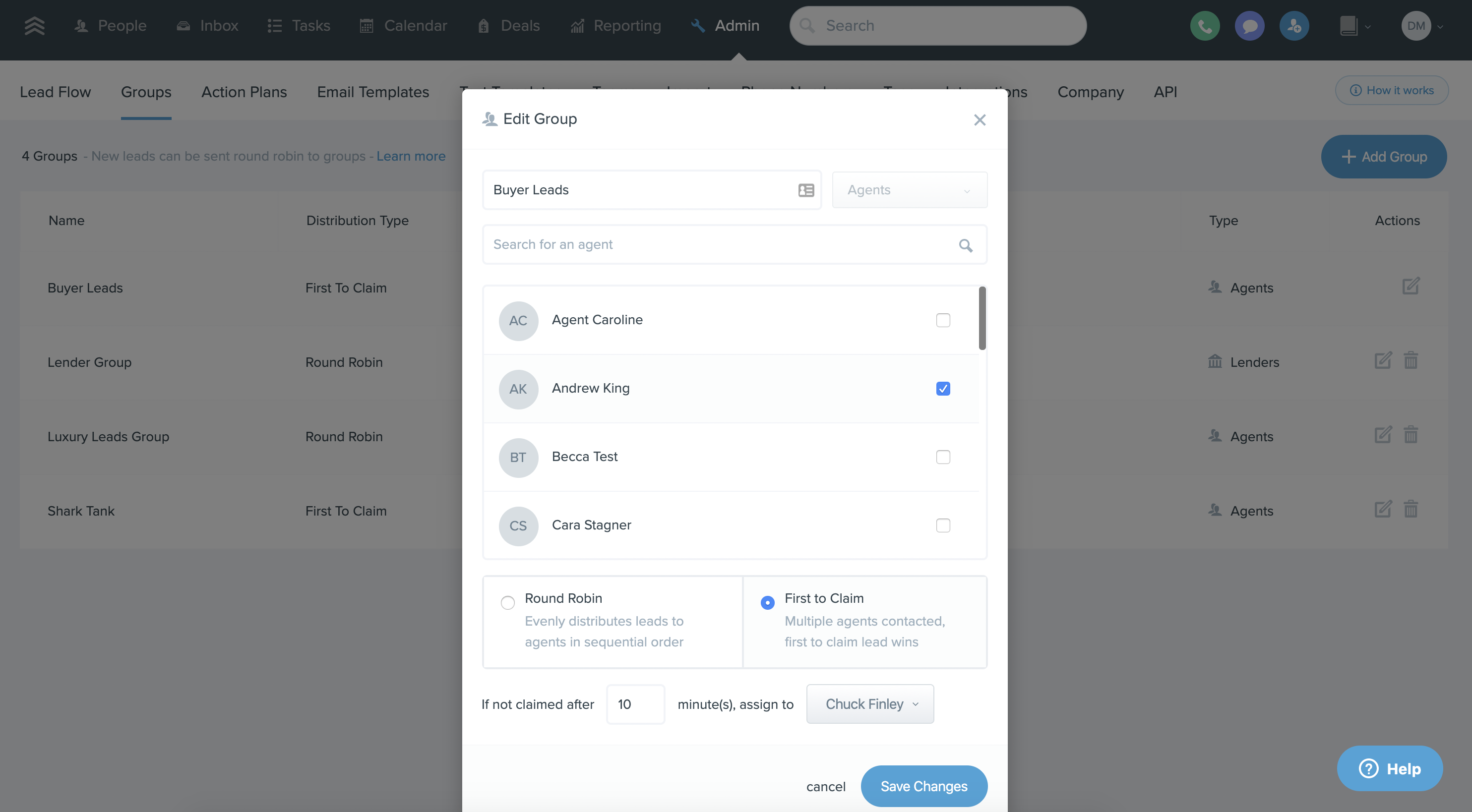 Reward fast-acting agents with leads by using Shark Tank-style, First to Claim lead routing, or use automated round-robin style distribution. Distribute leads based on location, price, and more.
How AgentLocator Connects to Follow Up Boss
Available integration types:
API

(Best full integration)

Email Parsing

(Gathers data found in emails only)

Zapier

(Third party)

✓
✓
✓

Email Parsing (Most Popular): Follow Up Boss uses email parsing to track when new leads register on your website.
Follow Up Boss Pixel - Contact your AgentLocator rep to install our free Pixel.
API - Advanced Activity Tracking (Custom): AgentLocator provides an advanced integration that sends registrations, property views, and updates as leads interact with new listing alerts. Video overview. Reach out to your AgentLocator rep to set up the API connection (additional cost).
Setup
Office 365, GSuite, and Gmail users:
Leads will flow into Follow Up Boss automatically. Ensure you have enabled Inbox Lead Processing.
Alternative Setup:
Route or forward your "new lead" email alerts from AgentLocator to that lead routing email address, and the new leads will be created in Follow Up Boss automatically.
1. Log in to Follow Up Boss.
2. Copy your lead email address from your Admin > API page.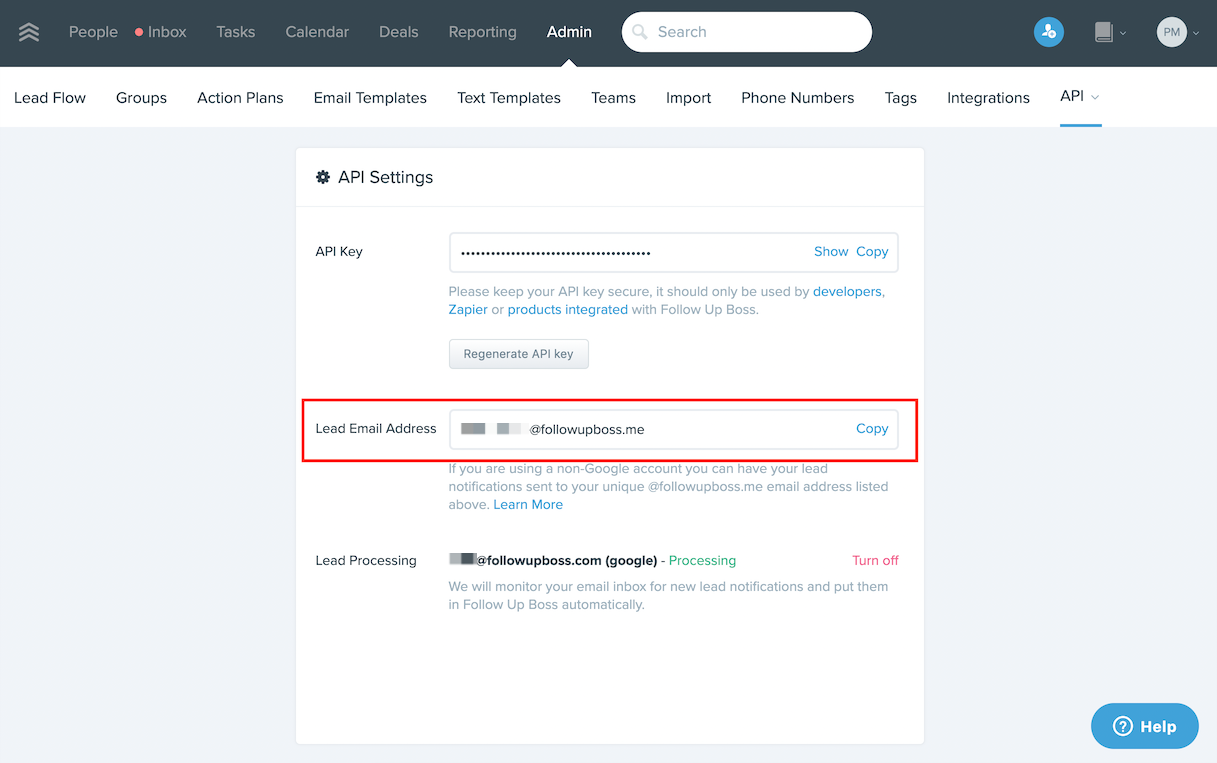 3. Log in to AgentLocator.
4. Go to the Administration tab in AgentLocator, then click User Accounts.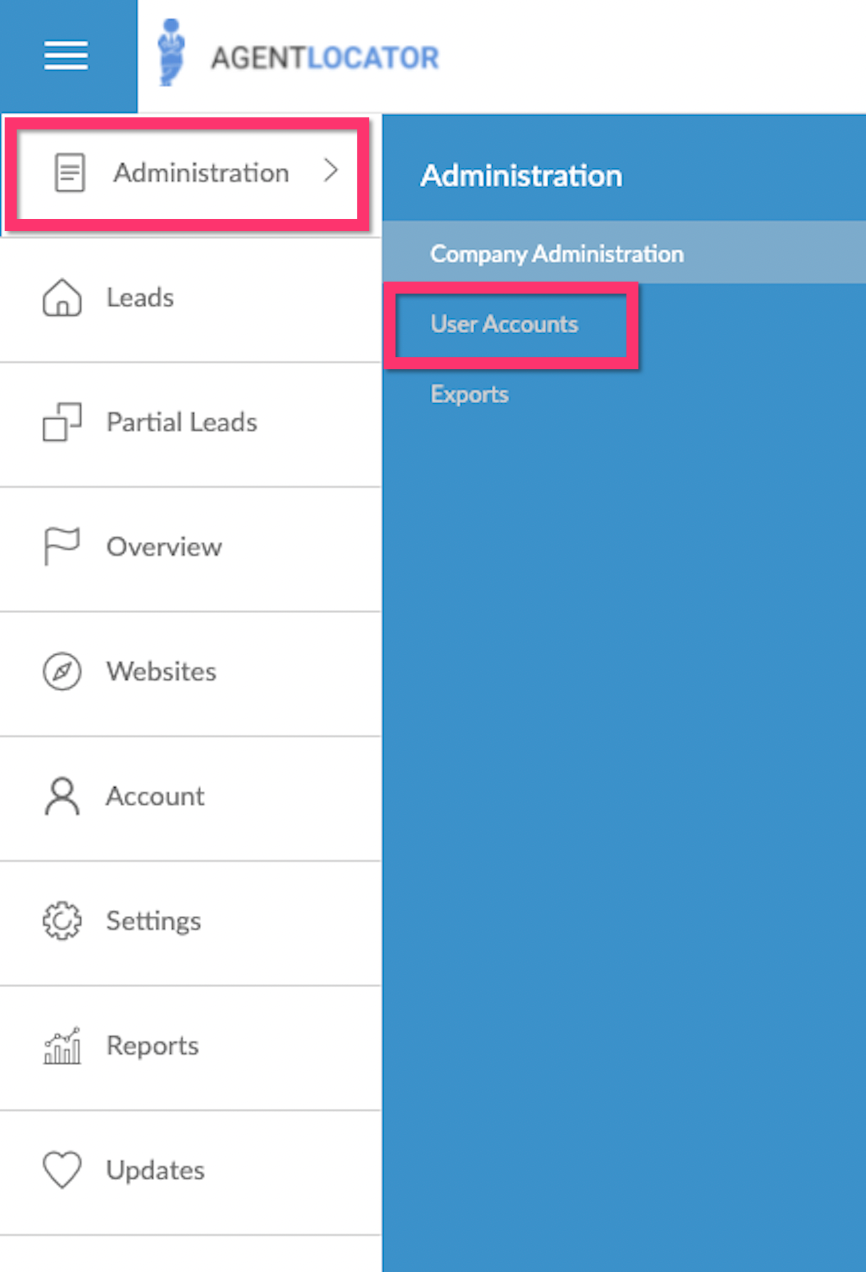 5. Click the Edit icon on the desired user.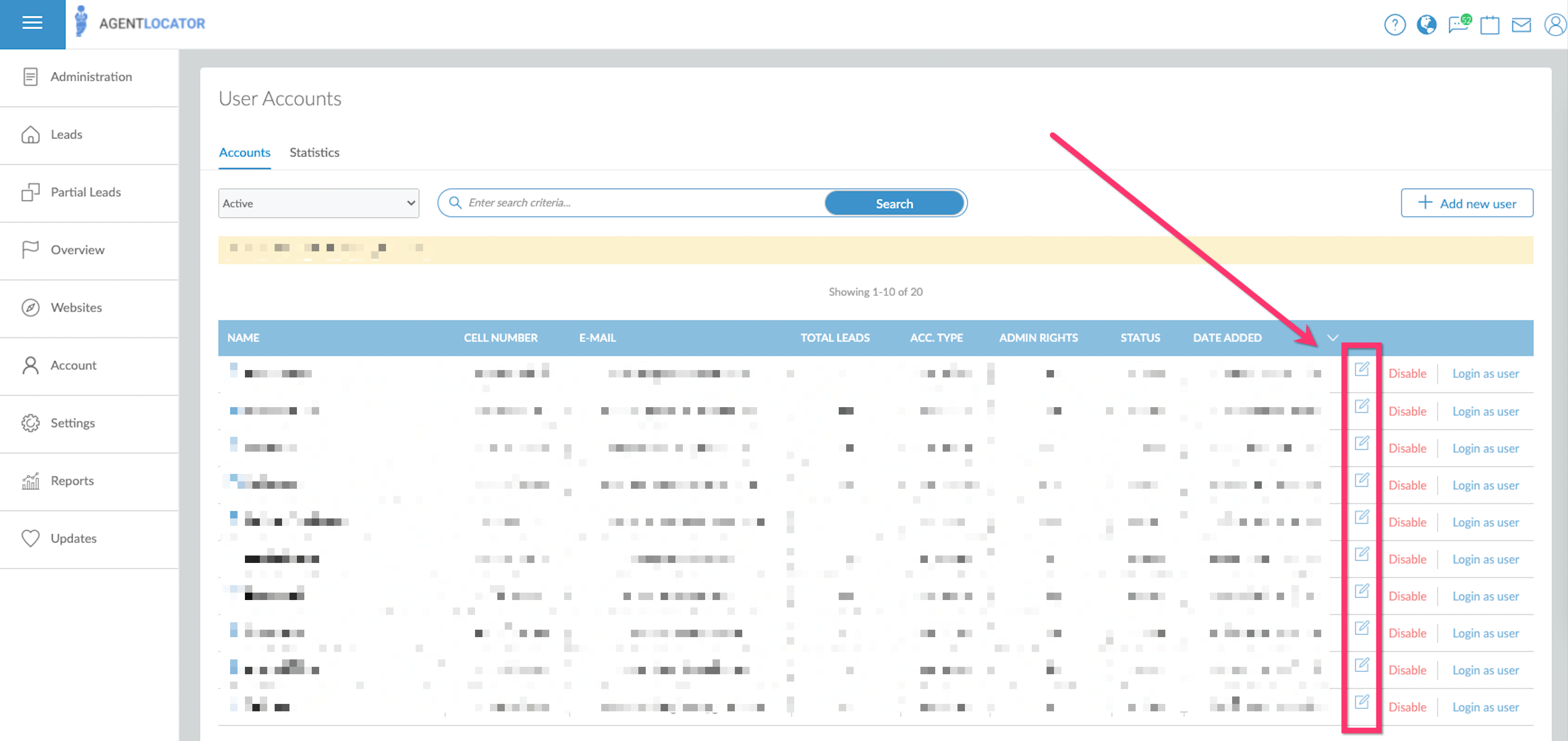 6. Go to Profile > Contact Information > Paste your Follow Up Boss lead email address: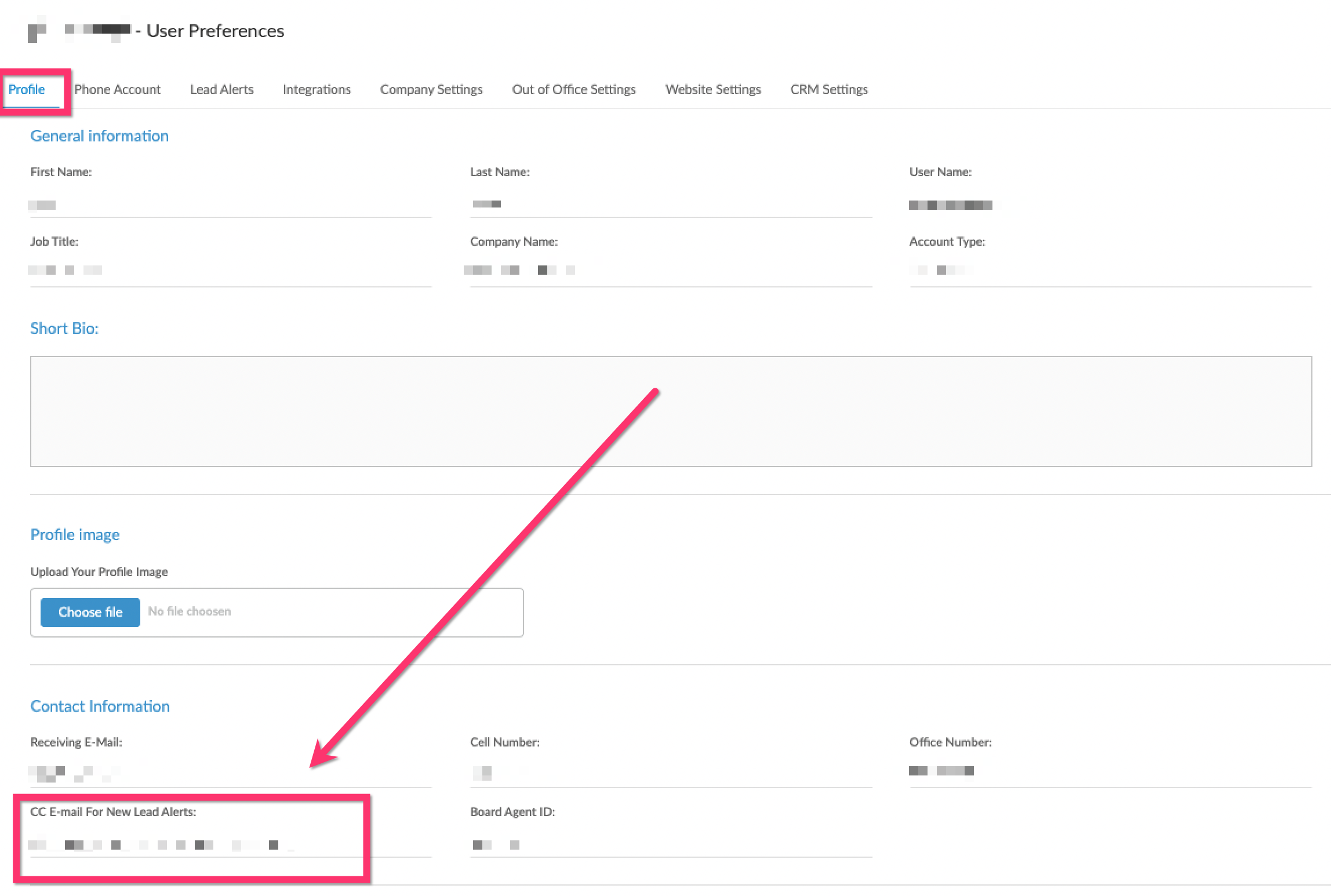 7. Select Save.
Once complete, send a test lead through AgentLocator with a new unique name and email address to check if it's properly flowing into FUB.