We recognize that you might have different needs depending on if you're an ISA, an Agent or a Broker. To help solve this problem, you can organize the sidebar and collapse what you don't use.
Re-Organize Your Sidebar
You can order the sections based on your need. Want to move website activity up? Simply hover over the website activity title, click and drag the handle icon and place it where ever your heart desires.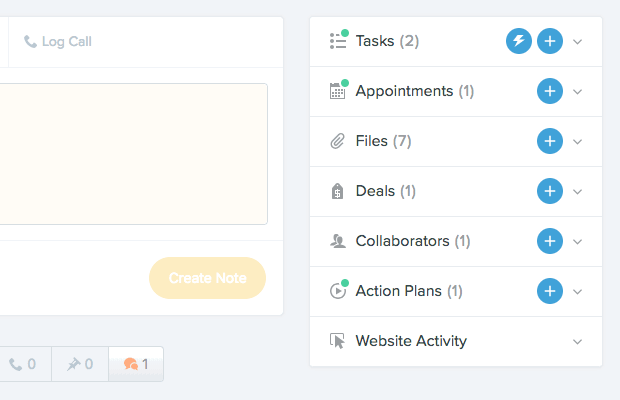 Collapse What You Don't Use
Lets say you never use the collaborators section. Not only can you put it at the bottom of your sidebar, but you can also collapse it to minimize how much space it takes.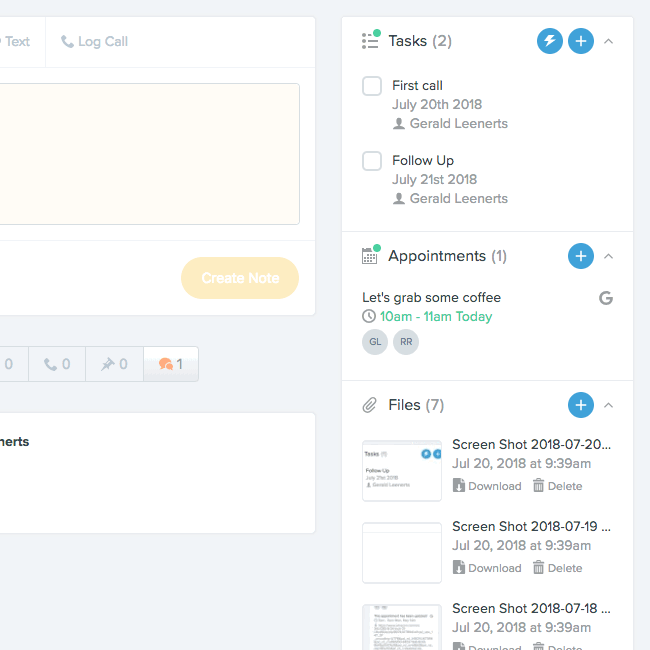 But, lets say you collapse tasks, but someone assigns you a task, well we will give you a nice little indicator that you have a task on that contact.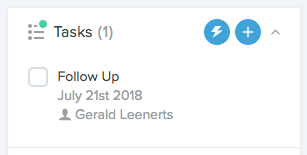 Below is a list of which sections have an indicator, and what they mean:
| | |
| --- | --- |
| Section | Has Indicator |
| Tasks | Yes, only if you have an assigned task |
| Appointments | Yes, only if you have an upcoming appointment |
| Deals | No |
| Files | No |
| Collaborators | No |
| Action Plans | Yes, only when an action plan is currently running |
| Website Activity | No |