Having a connected email is very important to make sure leads, appointments, and emails in general, are synced between FUB and your email address. Having a disconnected email on your FUB account will cause disruptions to your day-to-day workflows.
We notify users when their email has become disconnected. If you see a banner on top of the screen, it means your email address has been disconnected from Follow Up Boss.
Reconnecting your Gmail/Microsoft Account
To reconnect your Gmail/Microsoft email address with Follow Up Boss, click on the Reconnect Email link in the notification card bottom left corner of your screen when you're logged in to Follow Up Boss.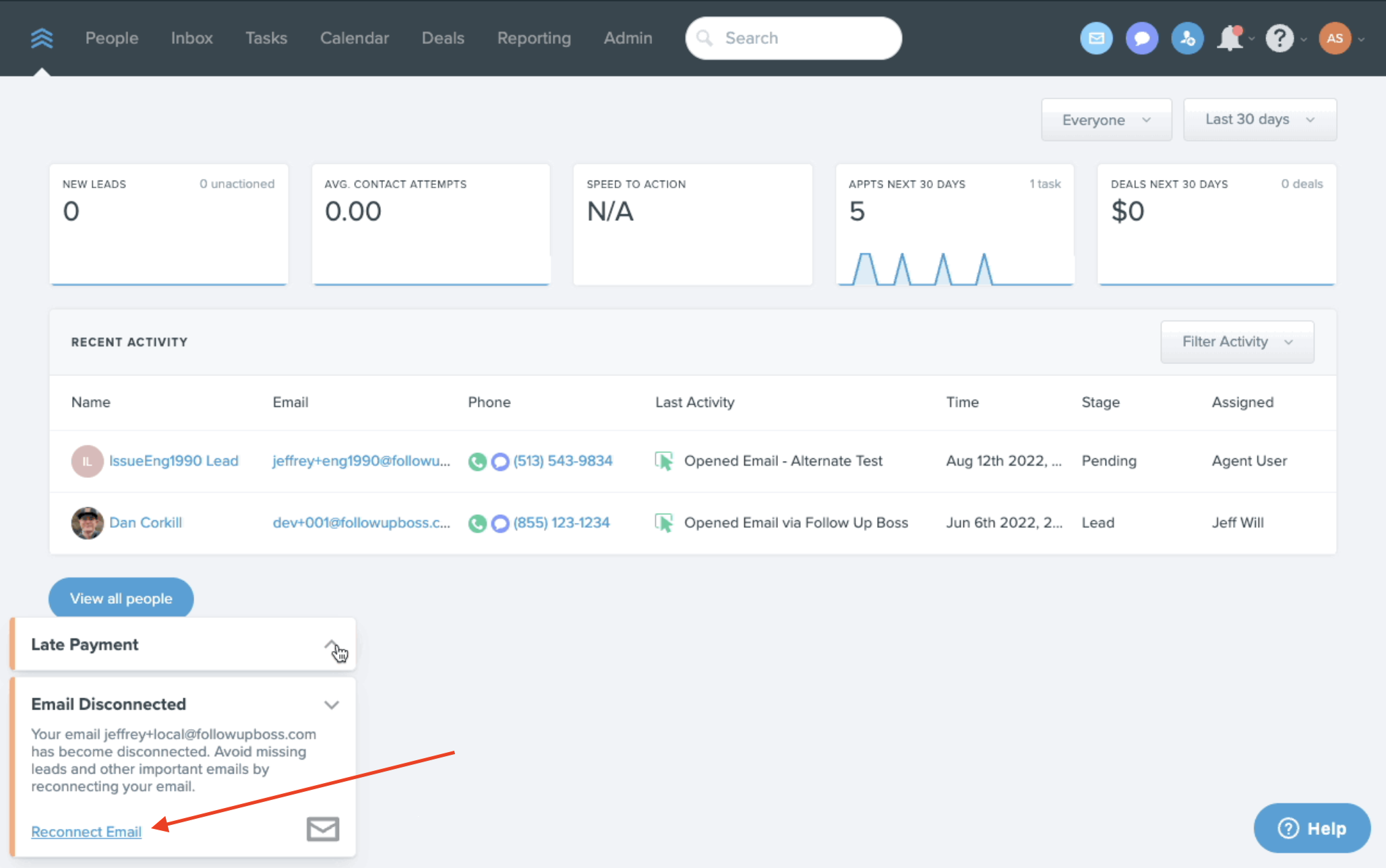 Next, click on your Email Provider (Google or Microsoft).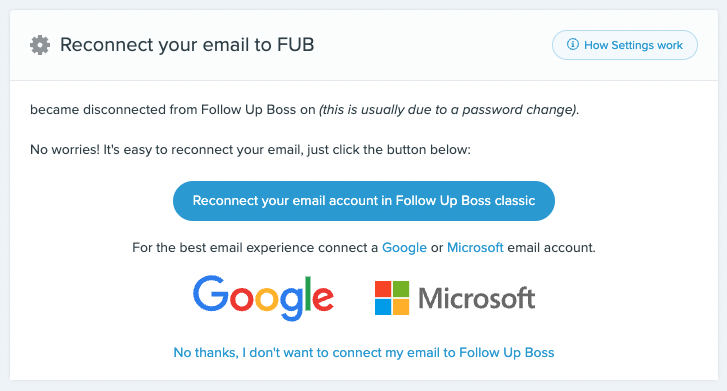 For Gmail Users:
Log in using your Gmail account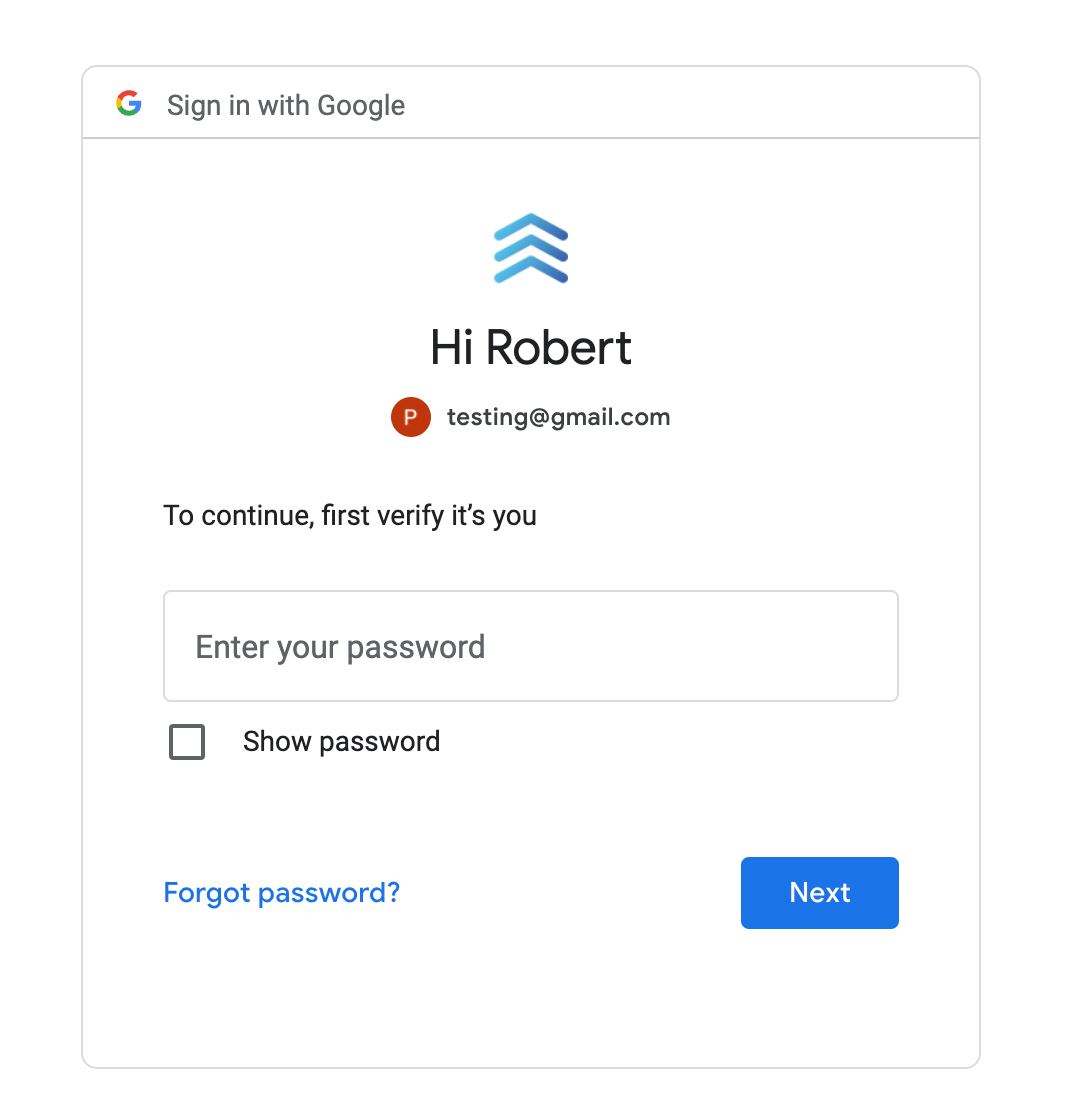 You will see a Google screen confirming access, click on the Allow button.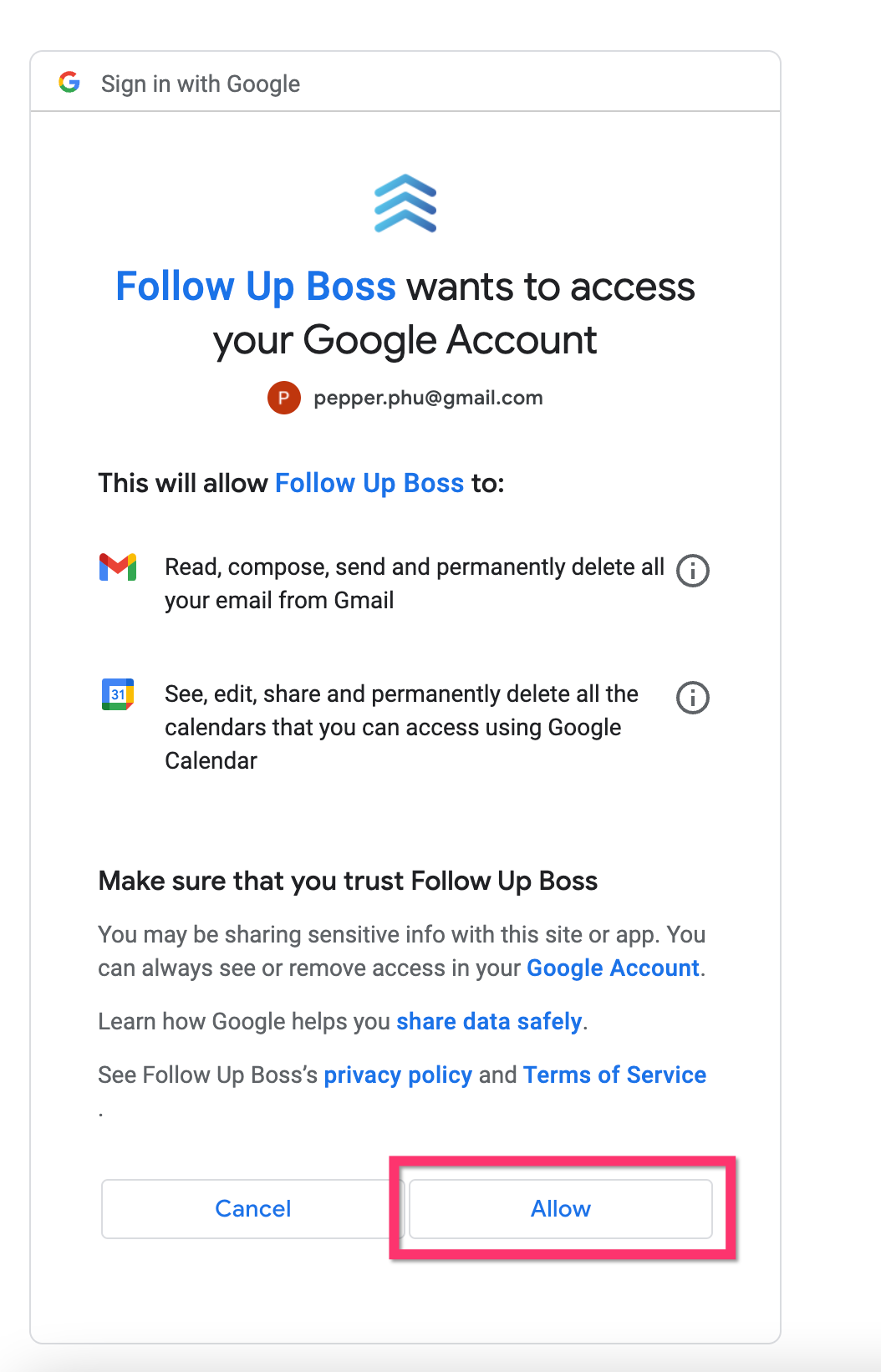 You'll then be redirected back to Follow Up Boss with a confirmation that it's connected.

For Microsoft Users:
Choose the account you want to sign into, enter the password of the account and click Sign In.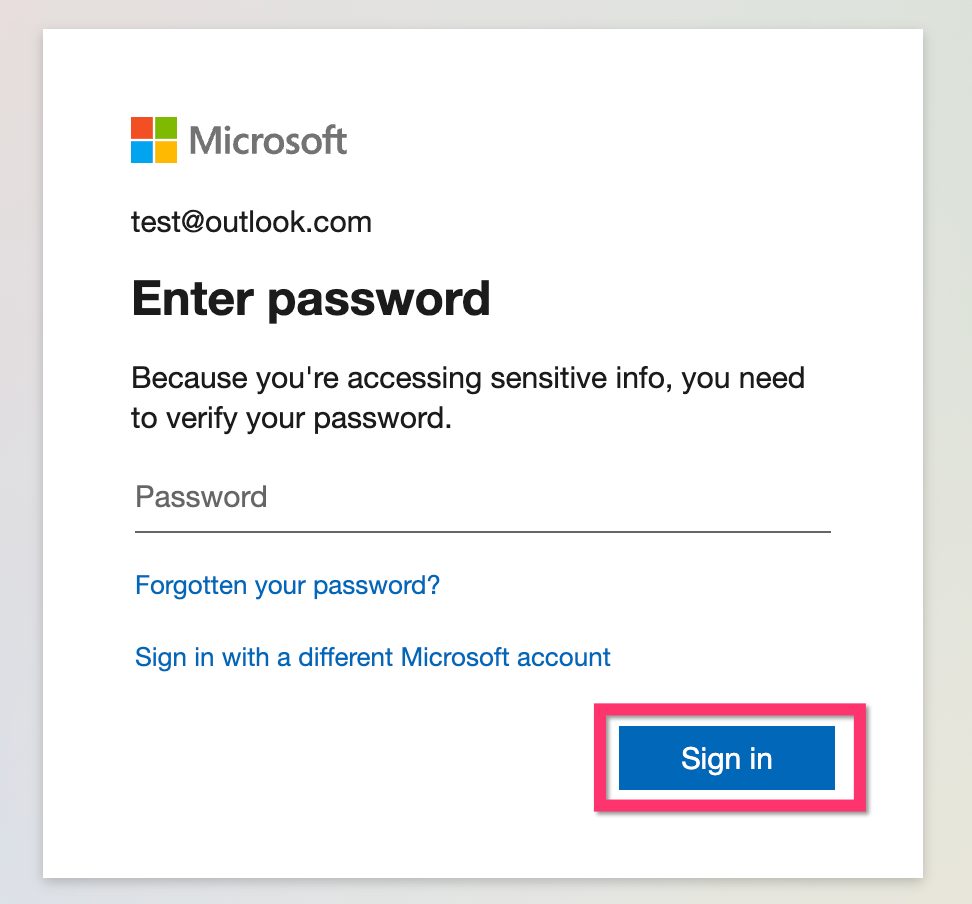 You'll then be brought back to Follow Up Boss with a confirmation that it is connected.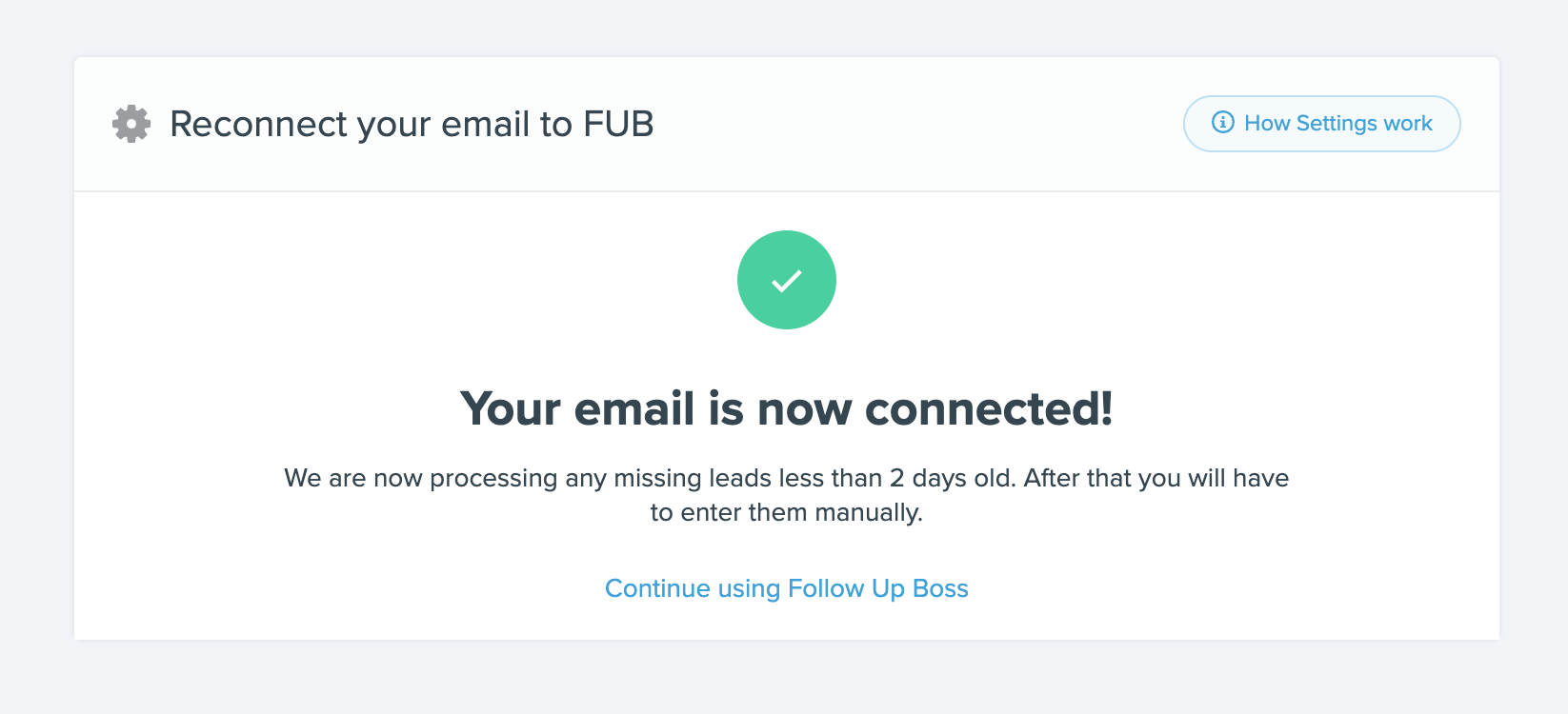 FAQs:
Why did my email address get disconnected?
The most common reason for an email to become disconnected is when the connected email's password is changed. The disconnection happens due to security measures in place from the email provider and will apply to everything linked to the email address (not just FUB).
What happens to the leads that come through due to a disconnected email?
When you reconnect an email that was disconnected, we will automatically process leads and emails for up 2 days back. Leads sent to a disconnected email address 2 or more days ago won't be processed automatically and need to be entered manually.