We notify users when their email has become disconnected. If you see a banner on top of the screen like this, it means your email address has been disconnected from Follow Up Boss. The most common reason for an email to become disconnected is the email password being changed. 
To reconnect, click on the top banner:

Next click "Connect with Google" button: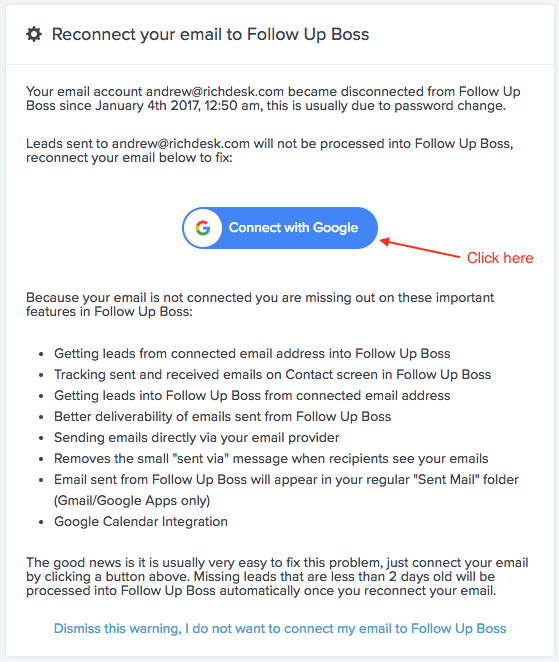 You will see Google screen confirming access, click Allow button: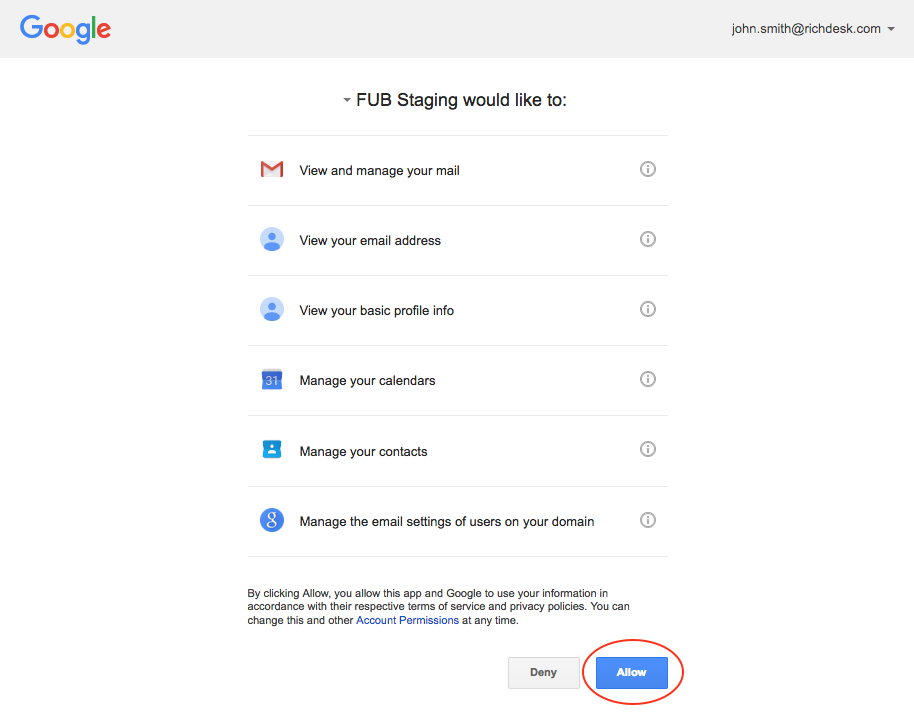 Please note: When you reconnect a email that was disconnected, we will automatically process leads and emails for up 2 days back. Leads sent to a disconnected email address 2 or more days ago won't be processed automatically and need to be entered manually.