When sending an email, there may be times when you want to insert a YouTube video into the email as opposed to a link. This will generally translate to higher engagement as people are more likely to click on a link with a preview as opposed to a plain link.
How to Insert a YouTube Video into an Email
1. Click the YouTube icon in the email editor

2. Copy the full URL from YouTube and paste it into the Insert Video window
Note: Shortened URLs will not work.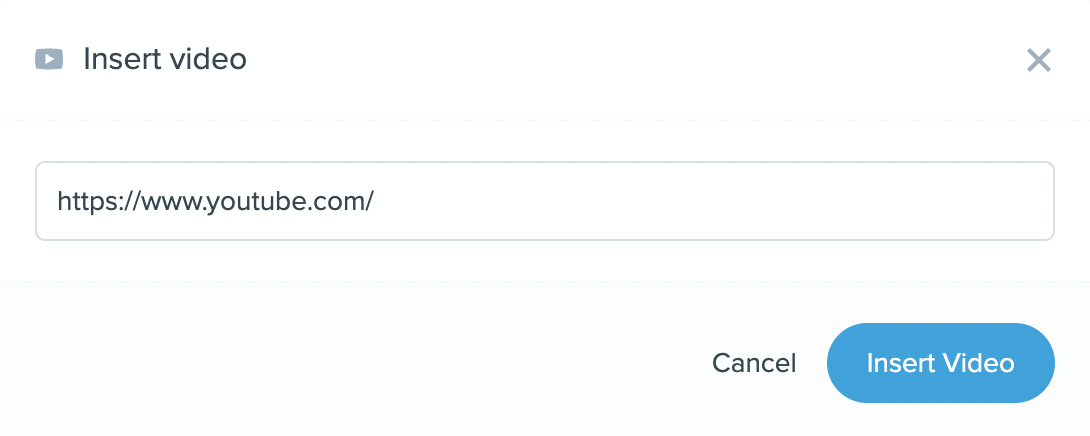 3. The video will display as a preview in the email. Make any further edits to your email and click Send Email.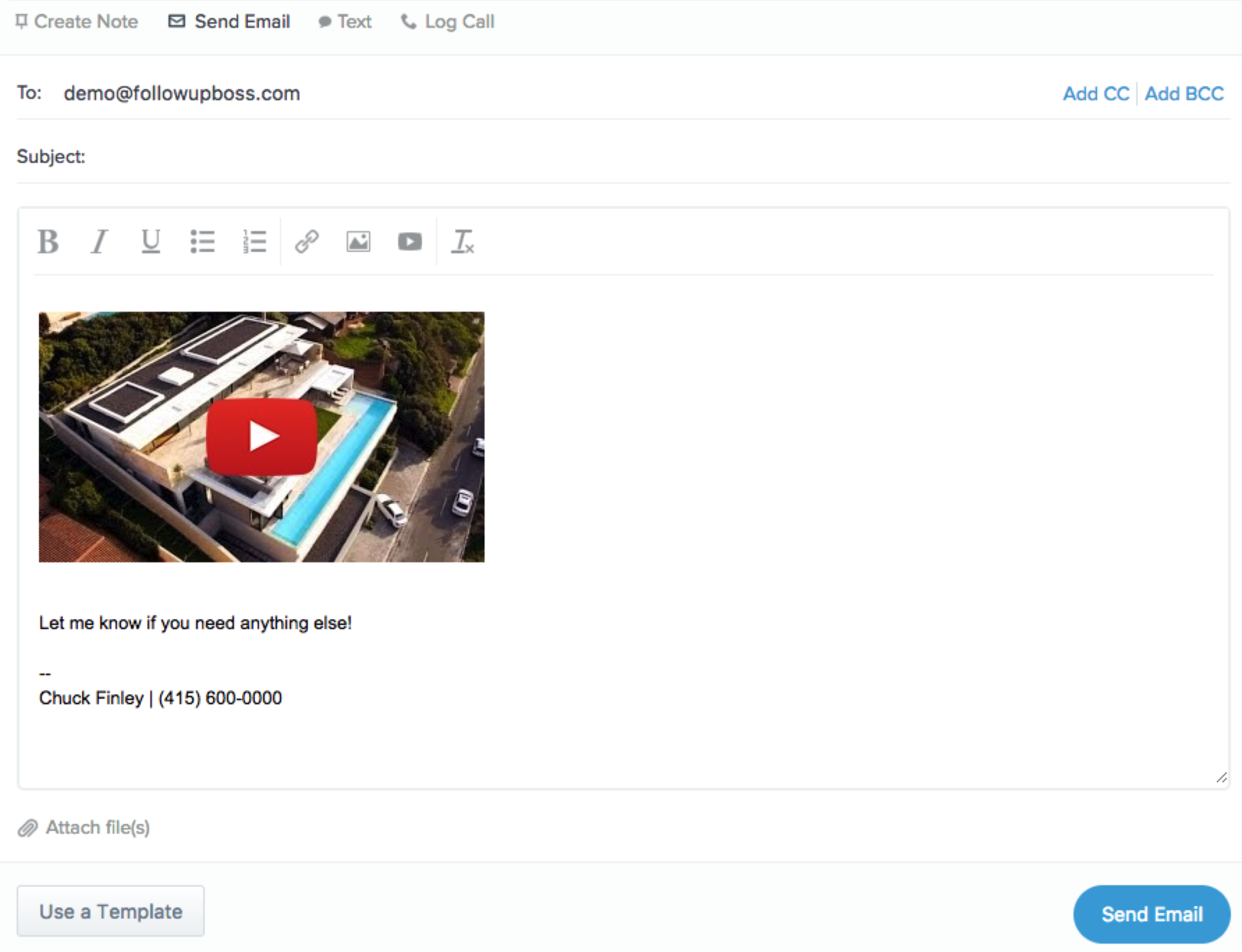 FAQs
Why does my youtube video show as a broken link?
This happens when you try to use a shortened YouTube URL. (example: https://youtu.be/dQw4w9WgXcQ) This will not work and will result in a broken link image appearing. This will also happen if you add an incorrect URL. The best way to fix this is to open the youtube URL in a browser and copy the full URL from the browser (example: https://www.youtube.com/watch?v=dQw4w9WgXcQ)
Can I use the insert video function with YouTube Shorts?
The insert video function is currently not compatible with YouTube Shorts (thumbnail is not available). As an alternative, hyperlink an image to the YouTube Short.
Can I receive an alert when someone watches the video?
If you're logged in to Follow Up Boss when someone clicks to watch the video, you'll receive an alert based on your notification settings.
Does the video play in the email inbox?
The FUB video tool will generate a thumbnail of the video in the email that will redirect to the Youtube landing page where the video is hosted when the recipient clicks it. Videos can only play in the inbox when using HTML5 which isn't yet supported by any major email provider.