Link previews allow people receiving your email to see a small snippet of the URL you're sending. This is very useful if you're sending property URLs as it gives an insight into what the property is before clicking on the link.
How to Use Link Previews
When composing emails, the links that are pasted in will automatically be converted to a nice preview.
If you do not want a link preview to appear, then you can click Show as URL to show the link without a preview or Remove to completely remove the URL.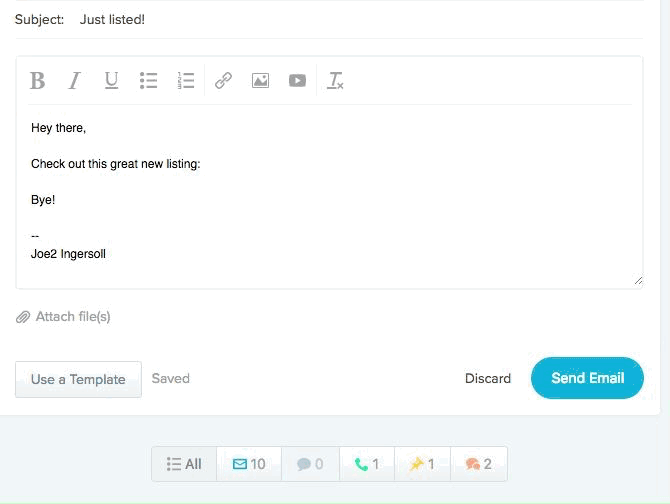 FAQs
How do I make the link preview appear?
Simply paste your link into the email you're writing and the link preview will appear in place of the link pasted.
How do I stop the link preview from appearing?
When the Link preview appears, simply click on "show as URL" and your preview link will revert back to a normal link.

Why is my link preview not working?
Most problems with link previews involve an invalid URL. In order to validate your URL, you can simply open a new tab in your browser and paste the URL in. If it goes to the correct location, make sure to copy it directly from the browser.

Once you have the fresh copied URL you know is valid, paste the link back into the email. If no preview appears, it's because the website you're linking from doesn't have any relevant metadata to create a preview. You can choose to send the link as-is or hyperlink some text in your email instead.